7 Inspiring Startups Combining Architecture and Tech
The definition of an architecture and tech startup has drastically changed over the last few decades. Young enterprises trying to break into the AEC industry today are diverse, working across technologies and scales, and are using innovative business models.
Over the last decade the AEC industry has seen an emergence of multidisciplinary, tech-savvy firms that are changing the way we design, build and collaborate. These ambitious enterprises are tackling an array of issues that often hamper progress and growth, whether it's through streamlining workflows, using new media tools or experimenting with new construction methods.
We've compiled an eclectic list of 7 most noteworthy tech-oriented startups that are already making an impact on the AEC industry.
Top 7 Architecture and Tech Startups
Flux.io
Flux is a platform that allows AEC professionals to design and build eco-friendly homes by drawing on big data. Architect Michelle Kaufmann teamed up with three ex-Google employees to create this innovative Google moonshoot that applies artificial intelligence to help build architecture that's durable, environmentally friendly and responsive to users. Kaufmann led several enterprises before founding Flux. She developed a successful business based on building prefab houses inspired by Eichler's postwar tract housing projects and designs by Charles and Ray Eames. The firm suffered greatly during the 2007 housing market crash, after which she joined Google X as a consultant.
The main idea behind Flux is to radically lower the cost and improve the quality of building worldwide. It's a platform that allows all members of the building-making community to seamlessly share data. Its first product, Flux Metro, gathers information about zoning and local ordinances. It also provides cloud-based collaboration between contractors, engineers and architects and simplifies file transfers and data conversion. In 2015, the company raised $29 million in Series B funding co-led by Temasek and Surbana Jurong Private Limited.
UpCodes
UpCodes is a platform that makes it easy for architects, designers and engineers to research building codes and requirements in order to make code compliance easier. This includes codes at the federal, state and local level, as well as specific codes in areas like plumbing, electrical wiring and fire safety. It is accessible via website and mobile app and currently provides resources for 40 U.S. states and has grown to over 44,000 monthly active users, which include architects, engineers, building inspectors and homeowners. UpCodes streamlines codes into a library, described by the company as "the most advanced search engine built for the construction industry".
Prior to starting UpCodes, brothers Scott Reynolds and Garrett Reynolds worked in architecture and software engineering, respectively. Renowned firms like Foster + Partners, FxFowle, and Skidmore, Owings & Merril use UpCodes. The startup is currently taking part in Y Combinator based in Silicon Valley.
RateGravity
Two ex-community bankers launched a Boston startup that matches homebuyers with low-interest mortgages, while cutting out the middle man. The tool uses an algorithm to calculate what kind of mortgage or loan homeowners are eligible for. RateGravity streamlines the decision-making process for people looking to buy real estate or refinance their homes. It connects them to a number of lenders and eliminates the need for a salesperson for a fee that's much smaller than that which loan officers usually get.
The company recently raised a financing round of over $2 million, with investors like Evertrue co-founder and CEO Brent Grinna and BOSS Syndicate, an AngelList syndicate run by Cambridge venture capital firm Accomplice. According to BostInno, RateGravity has connected over 150 people with $40 million in approved mortgages over a single year. The service is on its way to revolutionize the way real estate works, and we're excited to see how they do in the years to come.
ENVELOPE
ENVELOPE, led by MIT's Sarah Williams, developed a data-driven software under the auspices of SHoP. It mitigates the negative effects the spreading of information through the industry has on prices of real estate. It provides developers with privacy while they speculate, and analyzes zoning to help real estate professionals develop optimal solutions and predict development potentials.
The SaaS company, launched in late 2015, recently announced a $2 million round of financing by investors from the real estate and tech industries. It is also developing Camera, a data analysis program that provides real-time info on the state of urban infrastructure in order to facilitate the use of self-driving vehicles. The company seems to be at the forefront of adapting to the automation trend.
Black Spectacles
Marc Teer, licensed architect and former instructor at the Illinois Institute of Technology, founded Black Spectacles after going through various online learning resources himself. He realized that there was a business opportunity in tailoring specific lessons to architects. He first reached out to various industry experts in order to see if there is enough interest. After getting positive responses from some of the world's leading architecture firms, Teer decided to create the Black Spectacles platform.
This 7-person startup targets specifically architects with its offering of classes for the industry's most popular software and tools. The platform offers more than a dozen classes on different design tools, as well as a preparation course and test prep suite for the Architect Registration Examination, developed in partnership with the American Institute of Architects. The team behind Black Spectacles tries to simplify the workload and break down courses into smaller parts. Around 40 percent of the world's top 50 architecture clients use the services provided by Black Spectacles.
Cover
Startup called Cover Technologies Inc., launched in 2014, designs and builds energy-efficient, affordable housing units using the firm's proprietary building system and design optimization software. As dwelling units become increasingly popular, Cover's software provides something other firms offering prefab units don't–versatility– and eliminates the need for coordinating with architects, planning departments, and contractors. This brings modular architecture to a whole different level.
The software allows users to search for the types of accessory units they are permitted to build according to local regulations, and generate design options based on survey answers. Cover's prefab homes and plans are currently available only in Los Angeles, but the firm is already taking reservations worldwide. They recently raised $1.6 million in seed funding from General Catalyst and Khosla Ventures.
Source – Architizer
Source is the new offshoot of Architizer, which started off as a community and portfolio site for architects and designers. Since its launch, 40,000 architecture firms have uploaded over 120,000 projects with an average price tag of $33 million. Its founders, Marc Kushner and Mathias Hollwich, built this huge database of projects and firms and are now developing what is touted as "the Amazon for architects". Source aims to connect architects with product vendors and material manufactures in a large online marketplace.
Source has already garnered new investments from architects, including Bjarke Ingels and Jurgen Mayer H, and features renowned participants like Studio Gang and SHoPArchitects. Last year, Architizer received $7 million in Series A financing.
***
What other architecture and tech startups do you think will make an impact on the profession in the coming years?
Join our Newsletter
Get our best content on Architecture, Creative Strategies and Business. Delivered each week for free.
We won't send you spam. Unsubscribe at any time.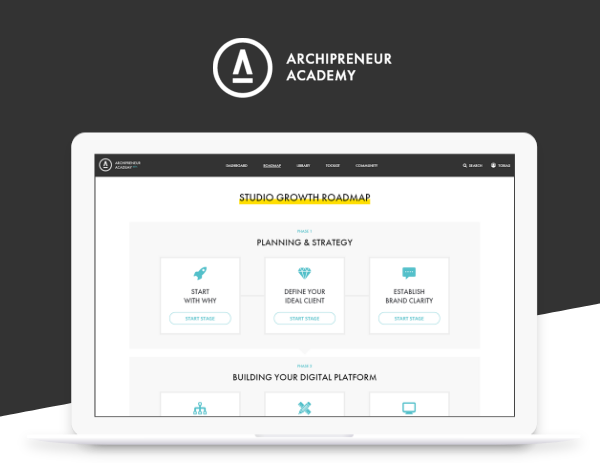 JOIN THE


ARCHIPRENEUR ACADEMY
9 Stage Studio Growth Roadmap
Library of In-Depth Courses
Checklists and Workbooks
Quick Tips and Tutorials
A Supportive Online Community
Download Checklist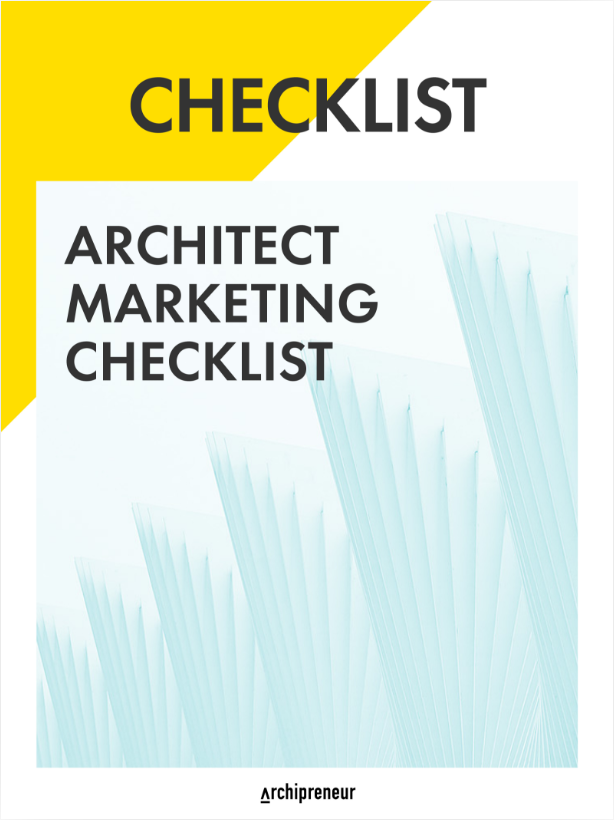 Recommended for you