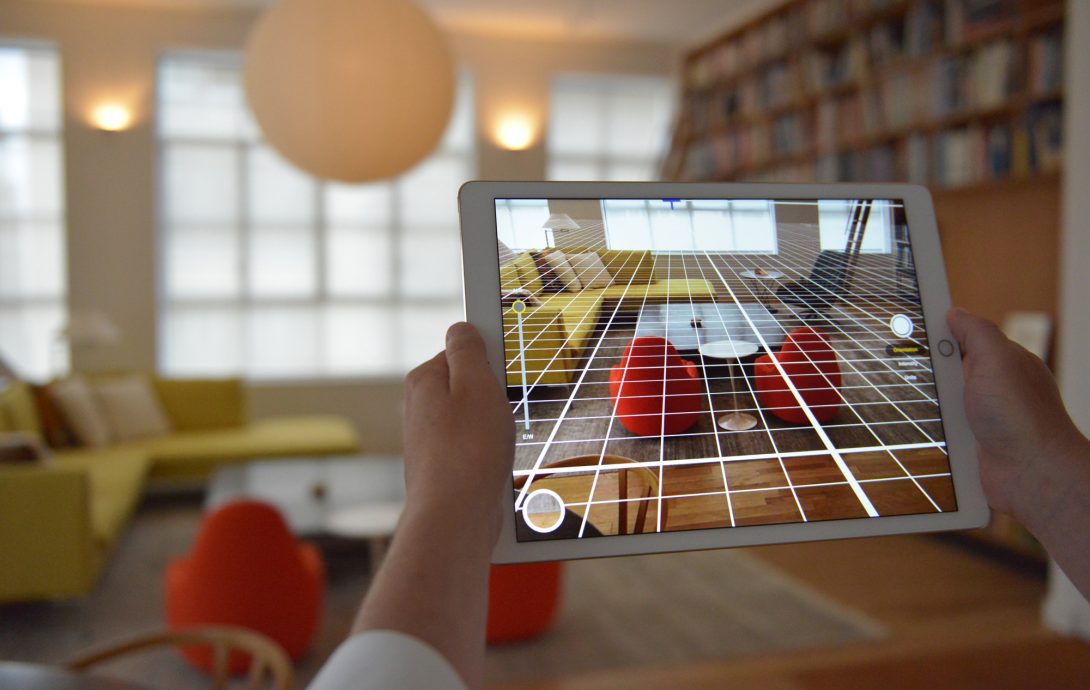 10 Best Apps for Architects That Make Life Easier
These 10 apps for architects have grabbed the spotlight in recent years as innovative problem-solving tools that make life easier for architects.
Innovative tech solutions– from 3D printing to project management tools and drone-based monitoring systems– are revolutionizing the way architects work. These tools allow them to optimize their workflows, increase ROI and communicate better with clients. Since the advent of the smartphone, app developers have been rolling out small, nimble tools that tackle all sorts of problems professionals encounter on a daily basis, both in the studio and on the construction site.
These 10 apps for architects have proven to be extremely useful across different aspects of the profession. They are intuitive, enhance collaboration and can integrate well with the most popular design software solutions used in the AEC industry.
Best Mobile Apps for Architects List:
#1 MagicPlan
MagicPlan makes augmented reality work to an architects' advantage by allowing them to create accurate floor plans without the use of measuring tape, pencils, or paper. The app assembles a floor plan in a matter of minutes. All that is required is that the user stand and point a device toward the space that needs measuring. Users can also export these drawings as a PDF, JPG, or DXF and share them with collaborators. The app also includes tutorials on how to use it effectively and get fully adjusted to it.
#2 Autodesk Formit
Autodesk created Formit as part of the company's Revit software package. The app allows architects to use real-world site information during the early design stage of a project. Formit is an intuitive, easy to use mass-modeling application helping designers make informed decisions while accessing site and climate data. It allows designers to sketch proposed design options that can be compared with program requirements and then shared with the project team for continued collaboration through Autodesk® 360. The Pro version allows users to build larger models and includes built-in Solar Analysis. FormIt started life as an iPad application, but is now available on Windows, Mac, iOS, Android and in the web browser.
#3 iRhino 3D
With iRhino 3D, architects can view models created in Rhino 3D on the go. It allows users to view native Rhino 3DM files on their iPad, iPhone, or iPod touch, pan, zoom, and rotate using typical commands. By using the navigator, they can scroll through thumbnails and quickly jump to different models, showcase them to clients and colleagues and save views as images for markup and emailing. You can load Rhino models from websites, Google Drive, Dropbox, email attachments, or from iTunes.
#4 BIMx
BIMx is GRAPHISOFT's mobile BIM communication tool for viewing ARCHICAD models on smarphones and tablets. Architects can use this free app for Android and iOS to share designs, view them in 2D and 3D, or in virtual reality on the iPhone where the Google Cardboard is supported. BIMx Viewer allows users to download models from other sources or from the BIMx community site through iTunes to the iPad.
#5 Morpholio Trace
Morpholio Trace is perfect for architects who love to create quick sketches with the intelligence and accuracy of CAD. The app allows them to draw on top of imported images and templates, add comments and annotations, and quickly visualize ideas. It provides instant scaling, allows users to create custom entourage, landscapes and graphics, and send or print packages. It includes the ScalePen, a patent-pending technology that checks the drawing scale and zoom level continuously to automatically assign a calibrated set of technical pens. The result is simple but powerful – an array of perfect pen sizes that dynamically responds as you move around, through and into the drawing.
#6 IrisVR
With virtual and augmented reality tool gaining popularity, this new technology has also become a medium that is transforming the way the AEC industry communicates and creates designs. Tech startup IrisVR, which develops virtual reality software for professionals in the AEC industry, has already developed two useful pieces of software: Prospect, which instantly and automatically converts 3D models into fully navigable VR experiences for the HTC Vive and Oculus Rift headsets, and Scope, an app that allows you to view rendered 360° panoramas with a Google Cardboard, GearVR, or other mobile VR headset.
#7 Storyboard VR
Storyboard VR is a free prototyping and visualization tool that allows users to pull in, arrange, scale and animate simple 2D assets. Architects can upload transparent drawings and environment maps from existing sketching tools to Storyboard VR and use the app to get feedback early in the design process. It also features a VR version of PowerPoint which creates slides for effective presentation purposes.
#8 Pair
Pair (formerly Visidraft) is a tech startup that built an app which allows architects to drag-and-drop 3D models of consumer furnishings and appliances into their designs using iPhones or iPads. The firm built Pair using their proprietary computer vision and augmented reality technology that makes the app different from its AR competitors. Architects and consumers can physically walk around a virtual 3D product like it is in their home, office space or design.
#9 Drone Deploy
Drone Deploy is an app that allows architects to collect aerial construction site data and images using drones, upload imagery to create accurate, high-resolution maps and 3D models for detailed analysis, manage hundreds of users and connect teams with one-click collaboration and admin tools. Project monitoring thus becomes easy and consistent, with the app helping to improve site planning and quality control, managing assets, and reducing risk on the job site.
#10 ArchiSnapper
Archisnapper is an app for iOS and Android devices which allows users to create and access field reports and punch lists on the construction site, as well as to photograph, draw, sketch, annotate and add comments. It streamlines the creation and organization of construction site data that typically requires the use of several devices and cumbersome processes. With ArchiSnapper, architects can automatically generate and edit field reports and share them with their collaborators and clients.
***
Let us know which of these apps for architects do you find most useful, or if you think we've missed other important ones you can't do without.
Join our Newsletter
Get our best content on Architecture, Creative Strategies and Business. Delivered each week for free.
We won't send you spam. Unsubscribe at any time.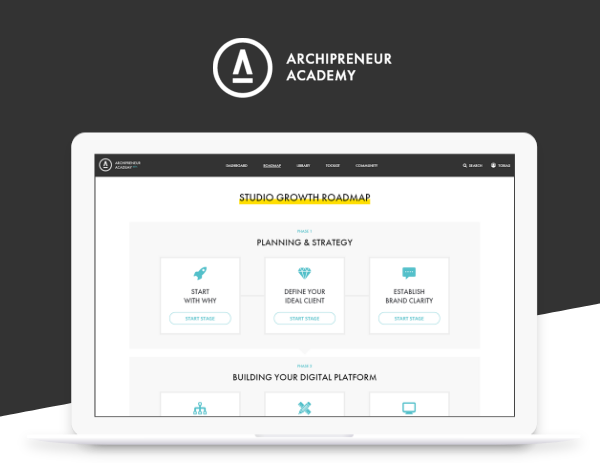 JOIN THE


ARCHIPRENEUR ACADEMY
9 Stage Studio Growth Roadmap
Library of In-Depth Courses
Checklists and Workbooks
Quick Tips and Tutorials
A Supportive Online Community
Download Checklist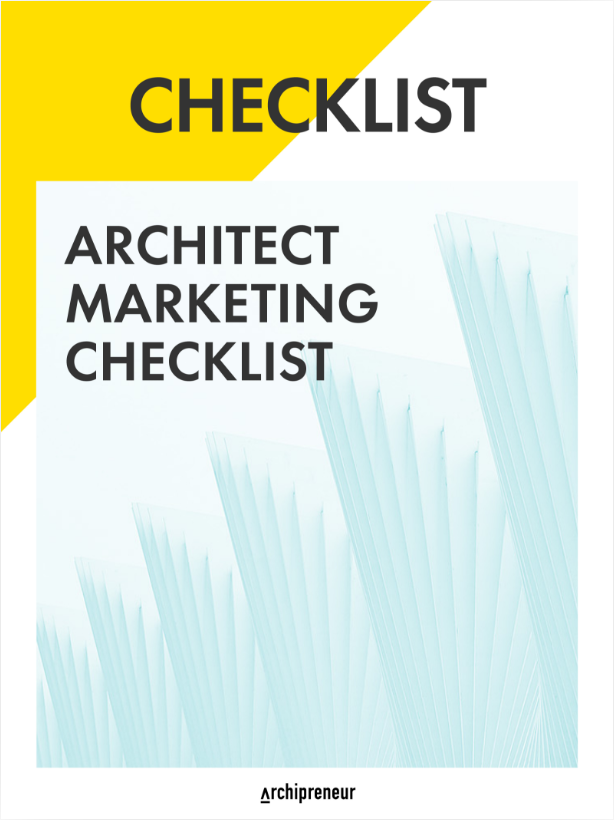 Recommended for you