ArchiSnapper – Create Field Reports and Punch Lists with this App
Automating administrative tasks doesn't only save time, it also makes it significantly easier to communicate with clients and co-workers. The punch list, field & site report app ArchiSnapper aims to do just that – to allow thousands of professionals working in the AEC industry to generate and send out field reports with a single mouse click.
The AEC industry is becoming increasingly competitive, and that is largely thanks to the emergence of innovative technologies and digital tools on the market. For any business, productivity and time management are considered integral to success. To gain a competitive advantage, AEC professionals must be able to keep up with their peers – and today, that means automating workflows.
ArchiSnapper's own development story is also an excellent example of how creating passive revenue streams and productizing services can both add value for clients and help companies to build successful, sustainable businesses.
ArchiSnapper's founders had been running an online and mobile software business, building software and apps for various international companies, until in 2012 a client asked them to create a comprehensive, practical field reporting program. The client's firm had been struggling to find the time to generate weekly field reports and punch lists, and they needed a simple app to automate this process.
Before that time, ArchiSnapper's developers had used a bespoke approach to solving individual client problems. But this process only kept them shackled to the out-dated model of trading time for money. This new proposal to develop software was a perfect opportunity for the team to develop a passive revenue stream while also solving a client's problem.
Rather than proposing a one-time software solution, which would be costly for the client as well as the developers, the team decided to research whether there would be a demand for such a tool among other architecture firms. They found that 10 other studios were also interested in using the app, which gave them the impetus to start developing a program that could be licensed to individual firms.
Today ArchiSnapper has thousands of architects, contractors and engineers using the app to streamline their field reports and punch lists.
ArchiSnapper is a sleek app for iOS and Android devices that allows users to draft and access field reports and punch lists on the construction site, as well as to photograph, draw, sketch, annotate and add comments. In order to create jobsite reports, architects typically have to take photographs and upload them from their smartphone or digital camera to a computer. Then they must put them into a document, format, compress, add text and captions, and turn them into a PDF document, before they can finally email it to a colleague or client. This is a time-consuming task that requires multiple programs and media.
With ArchiSnapper, field reports are automatically generated and are editable online. Instead of struggling to find the time to complete field reports and punch lists, the easy-to-use interface means that your reports are basically finished before you leave the job site. Forget about USB sticks, cables, cameras and notepads. ArchiSnapper enables you to draft, preview and edit reports onsite and send them to anyone.
In addition, you can also share web links and email reports to entire project teams. This great app frees people up so that they can focus on the creative thrust of their project without having to juggle several devices, insert photos into Word or Excel, or type out multiple notes.
The ArchiSnapper team felt that the early version of their software was slow, a little buggy, and lacked an intuitive approach to user experience. Over time, they rebuilt it to address each of these issues. What the app's license-based model affords them is the time to gather user feedback and fine-tune ArchiSnapper, which ends up saving their clients significant time and money.
ArchiSnapper is a great example of a niche product that solves a real problem for many construction professionals. Considering the time that it saves its users, the small cost to purchase ArchiSnapper is something that many architects, engineers and contractors are happy to bear.
***
Want to follow suit and fulfil a critical industry need? Just take a step back and think about the problems that you face in your day-to-day tasks. By identifying a real business problem, you may indeed uncover an opportunity to develop a new product to solve it.
Join our Newsletter
Get our best content on Architecture, Creative Strategies and Business. Delivered each week for free.
We won't send you spam. Unsubscribe at any time.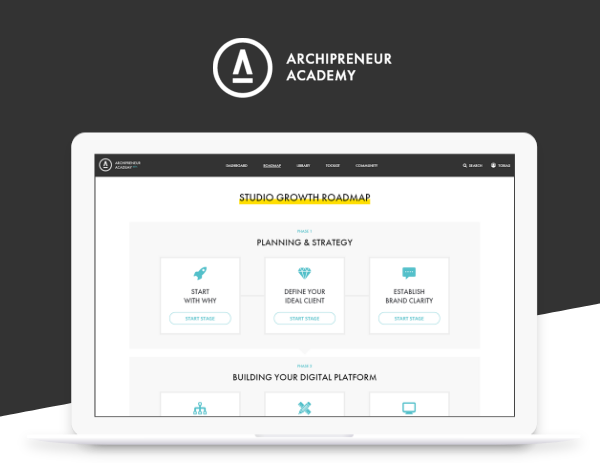 JOIN THE


ARCHIPRENEUR ACADEMY
9 Stage Studio Growth Roadmap
Library of In-Depth Courses
Checklists and Workbooks
Quick Tips and Tutorials
A Supportive Online Community
Download Checklist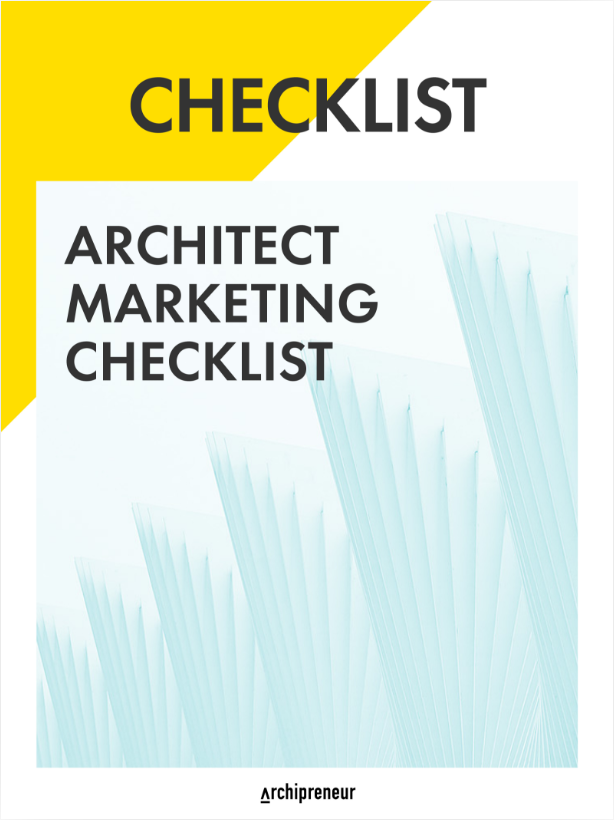 Recommended for you