Award-Winning Architect Odile Decq on Rethinking Architectural Education
A very warm welcome to Archipreneur Insights, the interview series with the architectural, design and building community's movers and shakers. In this series we get to grips with their opinions, thoughts and practical solutions and learn how to apply their ideas to our own creative work for success in the field of architecture and beyond.
This week's interview is with Odile Decq, founder of Studio Odile Decq in Paris and dean of the private architecture university Confluence Institute for Innovation and Creative Strategies in Architecture in Paris, France.
Odile has been working as an architect and urban planner for almost 40 years. The Banque Populaire de l'Ouest in Rennes, won in 1988, marked her breakthrough and earned her (and her partner Benoît Cornette) eight awards. Many remarkable project followed, to name but a few: Le Cargo, Paris; Fangshan Museum, Nanjing; MACRO, Rome; FRAC Bretagne, Rennes, and Phantom: Opéra Garnier's restaurant, Paris.
In addition, Odile has been teaching architecture for the past 25 years, first at the Bartlett in London and then in Paris at the École Spéciale d'Architecture (ESA), were she was director from 2007 to 2012. Her teaching commitment ratified by the opening of her own school in Lyon, France: the Confluence Institute for Innovation and Creative Strategies in Architecture.
When the school was launched in 2014 Odile wrote:
We believe that today it is fundamental to totally rethink architectural education. […] Architecture must no longer be reduced to a professional or specialized education: it is a discipline that opens to the world, to a way of seeing the world and a capacity to act in the world. Architecture today needs to have a more humanist ambition.
It's quite obvious, that Archipreneur wanted to speak with her! So we did, we spoke about the problem in architecture education, architecture thinking, the role of architecture in the world, and her visions for her school.
Enjoy the interview!
---
Back in 1978, do you still remember why you opened your own studio instead of working for a boss?
First of all, during my studies I had been starting a kind of interior design office, started on my 3rd year. Architecture schools in France were quite unstructured and more experimental; especially the one where I was which later became La Villette. I was thinking of not doing internships, but to start working in real conditions instead through people and relatives I knew.
After receiving my diploma, the possibilities to work were quite few due to the bad economy in building after the first oil crisis. So, naturally I continued to work, on my own, established as an independent architect. My chance was my diploma in Urbanism which opened for me some work studies for small cities, allowing me to survive.
You created so many amazing buildings! Could you name one project, that was important for your career and why?
The first important buildings in my career are the two buildings for the Banque Populaire de l'Ouest close to Rennes that I won at the beginning of 1988, 10 years after my diploma. These buildings received immediately many international awards before any French ones, were widely published and made my office known all over the world. This building was experimental in many ways, glass façades done for the first time with suspended double glass (with Peter Rice), a steel structure for an office building (first time in France), and an experimental long lobby entrance.
You launched the Confluence Institute for Innovation and Creative Strategies in Architecture in Lyon in 2014. What made your decision?
I decided to start a new school of architecture the evening when I resigned from my position as director of my former school. It was like a challenge launched when drinking with friends who were telling me that I shouldn't stop doing what I had done for that school! I.e. opening it to an international level, creating a workshop, organizing end of semester exhibitions of student work opened to the public, renovating the building etc.
More specifically, I deeply wanted to push forward changing the way architecture education was established all over the world. I knew and still know how it is as I am travelling every month to give lectures in schools that I visit and understand that the academic conditions have trapped education in rigid frames that some wanted to evolve, but not many were in the conditions to be able to do it.
What is the problem with architecture education today?
Architecture education today is mainly oriented in teaching how to design and build buildings. It may seem paradoxical to say that, but it is a very narrow minded thinking on what is architecture. Students leaving most of the schools today are only trained to go working into architectural offices. Moreover, half of the students are women, nearly 60%, and they work for less money in offices (between 25 and 30% less), they seldom register in the professional organizations (less than 30%), and never become the head of their own office (less than 10%).
That means that half of the students disappears or become employed workers in offices. What is the future that we provide for them? Is this what they expected when doing their studies when most of the time they were very good students?
When reading most of the enquiries done on the new young generation, more than half of them do not want to be employees, they want to work for themselves. These two questions must give objectives for educators today: to help students being self-confident in themselves in order to become entrepreneurs, to give students the skills to open the way of practicing architecture and to give them enough autonomy to decide who they want to become and how they want to build their own life.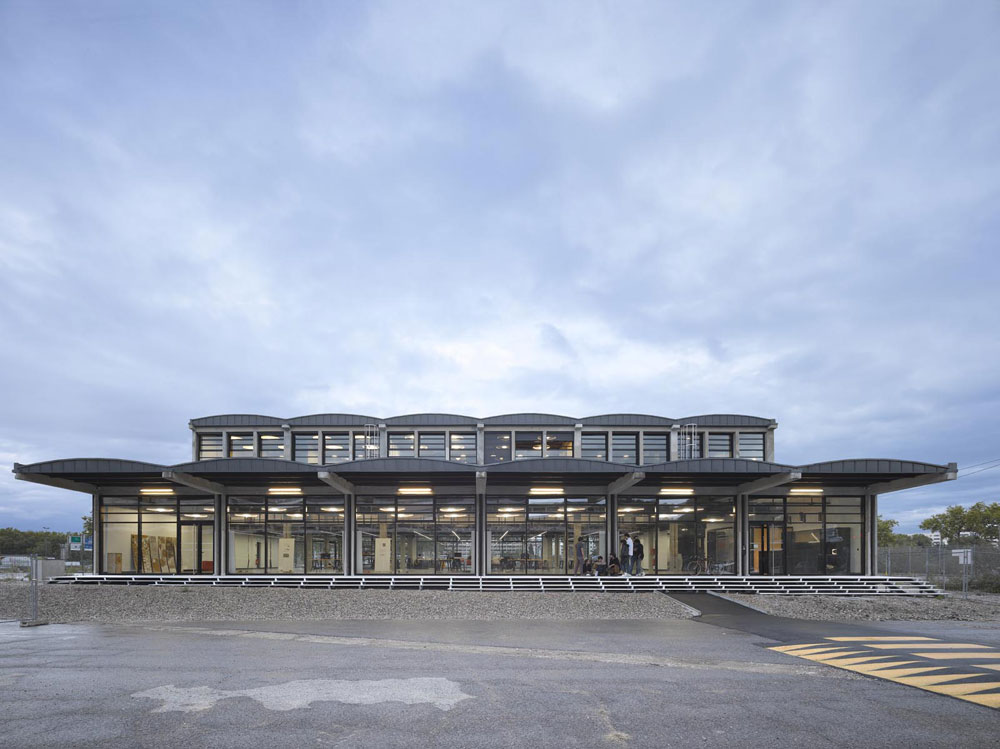 You said: "Architects needs to become more entrepreneurial". We think so too! Can you elaborate on that?
Architecture is more a discipline and a culture than only a profession. This is a unique way of thinking the world and acting in it. Facing very complex questions that implicate most of the disciplines such as law, art, anthropology, philosophy, design, geography, sociology, technics, etc. We are trained to make synthesis with all of them together in order to create a diagnosis from which we then need to do a proposal that has to be efficient at every scale from the littlest one to the biggest one. This uniqueness is for me the definition of "Architecture Thinking".
We need to reinstate the pride of being educated in architecture and the role of the architect for the world. Due to all of that, students need to be prepared and trained to decide how to apply their uniqueness and this is not only by designing and building buildings. Training as entrepreneurs they will be able to act and help the world.
Confluence has five thematic fields that are part of the education: Neurosciences, New technologies, Social action, Visual Art, and Physics. Why these five?
These thematic fields are the principals and this is because their concern is the human being. I strongly believe that architectural studies need to be re-orientated toward more humanistic questions, to me more integrated in the prospective visions about our future way of living. This is why we need to rethink this thematic and more.
Are business and entrepreneurship courses part of the curriculum?
Being an entrepreneur or having an entrepreneurial attitude is not studying business! This is not a discipline that they learn, even if we have some seminars driven by people who built their own careers and could be seen by students as role models. This is more an attitude that they get through autonomy and responsibility. Instead of asking them to do, they are put in conditions to decide how to behave and how to manage.
Do you have any advice for archipreneurs who are interested in starting their own business?
Always believe it is possible. You need to have a bit of talent but more determination. Be involved, take strong positions, take risks and don't be afraid of failing. We learn from failures more than successes.
"Taking risks – collaborating – making mistakes – learning form one's mistakes – persevering – discovering new concepts and succeeding"
This is one of the slogans of the school.
How do you see the future of the architectural profession? In which areas (outside of traditional practice) can you see major opportunities for up and coming developers and architects?
The conditions of the world and the society today are the optimal conditions for the future; this saying seems very provocative. But we are in the 21st century and not in the 20th anymore, so we can't continue to drive the world the same way. This is a great opportunity for new directions, new ways of thinking and acting. Architecture will not escape that transformation and this is the duty of the new generation, the one graduating in the 21st century and living in it. Their task is to invent the century, to create it by deciding which life they want to have. This is not being developers and architects only. I trust in the new young generation to surprise us!
About Odile Decq
Odile Decq is a French architect and urban planner. International renown came in 1990 with her first major commission: La Banque Populaire de l'Ouest in Rennes. Since then, she has been faithful to her fighting attitude while diversifying and radicalizing her research. Being awarded The Golden Lion of Architecture during the Venice Biennale in 1996 acknowledged her early and unusual career. Other than just a style, an attitude or a process, Odile Decq's work materializes a complete universe that embraces urban planning, architecture, design and art. Her multidisciplinary approach was recently recognized with the Prix Femme Architecte in 2013 and the Jane Drew Prize in 2016.
Her most recent projects include: Le Cargo [Paris, 2016]; La Résidence Saint-Ange [Seyssins, 2015]; Fangshan Museum [Nanjing, 2015]; GL Events Headquarters [Lyon, 2014]; MACRO [Rome, 2010]; FRAC Bretagne [Rennes, 2012] and Phantom: Opéra Garnier's restaurant [Paris, 2011].
Odile Decq has been teaching architecture for the past 25 years, a commitment ratified by the opening in 2014 of her own school in Lyon, France: the Confluence Institute for Innovation and Creative Strategies in Architecture.
Join our Newsletter
Get our best content on Architecture, Creative Strategies and Business. Delivered each week for free.
We won't send you spam. Unsubscribe at any time.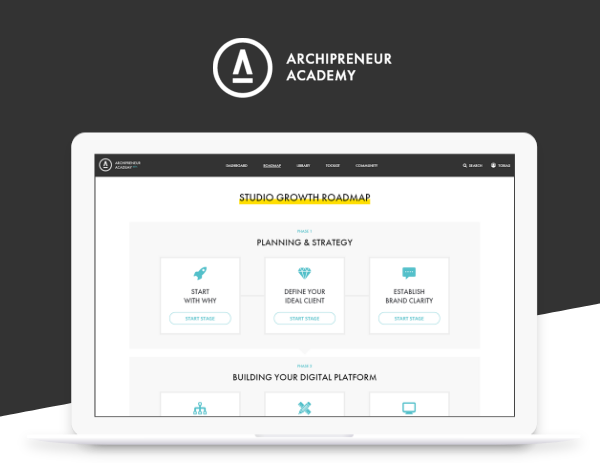 JOIN THE


ARCHIPRENEUR ACADEMY
9 Stage Studio Growth Roadmap
Library of In-Depth Courses
Checklists and Workbooks
Quick Tips and Tutorials
A Supportive Online Community
Download Checklist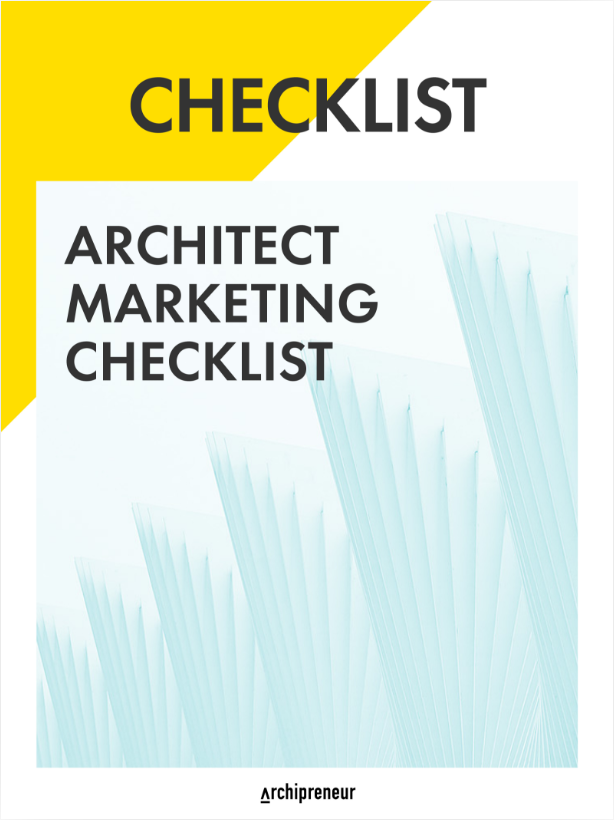 Recommended for you