The Archipreneur Insights Report 03 is out now
The Archipreneur Insights Report 03 covers key aspects, tools, people and companies which drive innovation within architecture and the built environment.
In the Archipreneur Insights Report 03 we explore 3D printing in architecture with features about the design-driven tech companies Aectual from Amsterdam and 3F Studio from Munich. Both focus on digitally printed architectural products. Aectual founder Hans Vermeulen shares insights about how the company generates tools that enable architects to bring customizable and sustainable architecture to their customers. Mass customization is also a central topic of Berlin-based startup Cabin One, which developed a 25 square meter minimal, modular and mobile house as a new way of flexible living.
The featured architect-founders in this issue reflect the substantial changes in the fields of architecture and design due to globalization, rapid urbanization and technology. Martha Thorne, Dean of IE School of Architecture and Design and Executive Director of the Pritzker Prize shares her thoughts on the future of architectural education and the changing role of architects. Archibiz founders Ray Brown and Bec Kempster break down their top 3 tools for running a successful architecture business today, and Bryon McCartney shares strategies to improve and convert your firm's website to attract the clients you want.
Opportunities are growing for architect-developers too. Carmen Panadero, Director of the Master of Real Estate Development at IE University also shares her thoughts on the Real Estate Industry in times of digital transformation. In an interview with Jonathan Tate, Founder of OJT, you will learn about his successes developing his own projects in New Orleans using alternative financing models.
The Archipreneur Insights Report 03 – Contents:
The Future of Architectural Education & The Pritzker Prize in a Globalized World
Minimal, Modular & Mobile: Cabin One is a New Way of Flexible Living
Digitally Printed Products: Bringing Tailor-Made Design to Everyone
Business Skills for Architects: What They Don't Teach You in School
Injecting Creativity: Bringing Architectural Imagination to Life
From Research to Reality: Recyclable, 3D Printed Facades
Real Estate in the Digital Age: An Industry in Transition
Why Most Architecture Firm Websites Suck (and how to fix them)
Join our Newsletter
Get our best content on Architecture, Creative Strategies and Business. Delivered each week for free.
We won't send you spam. Unsubscribe at any time.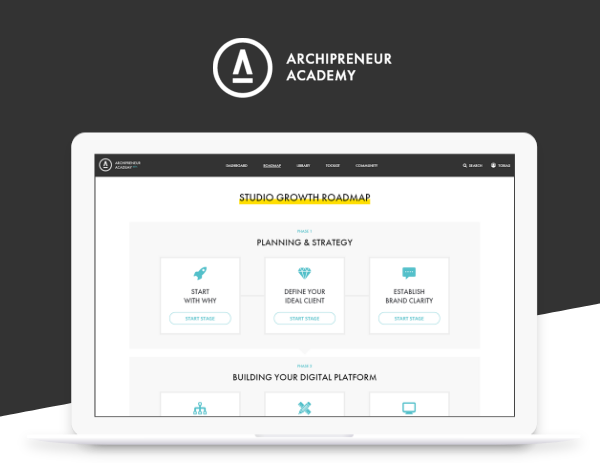 JOIN THE


ARCHIPRENEUR ACADEMY
9 Stage Studio Growth Roadmap
Library of In-Depth Courses
Checklists and Workbooks
Quick Tips and Tutorials
A Supportive Online Community
Download Checklist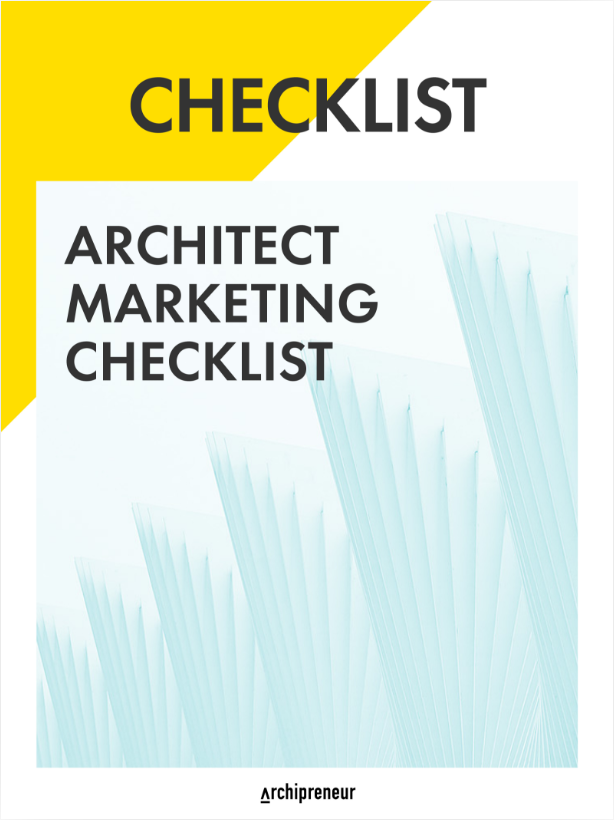 Recommended for you