Outdated Job Market: A New Way of Connecting Talent and Companies in the Built Environment
Architects and co-founders Julia Stöckert and Andrea Kaiser share how SKILLARY seeks to make better connections between talents and potential employers in the built environment. On SKILLARY, companies in search of architects or engineers describe their Company DNA which includes their vision and values most relevant to potential talent. candidates are matched with companies on the basis of their experience, qualifications and expectations for a future role. SKILLARY creates a cycle in the application process. For the first time companies can promote themselves on the talent side and vice versa.
How did you come up with the idea of starting a digital platform with a focus on engineers and architects?
We realized that the status quo of the application and job search process for architectural or engineering related jobs has room for improvement, mainly in terms of generating relevant search results and leads. The majority of potential employers posting job vacancies do not find their desired talent audience in a systematic manner. We were discussing the shortcomings and challenges in this regard and tried to understand the opportunities for improvement. Naturally we looked into ways how to digitize this and make the entire journey more intuitive for both employers and candidates.
Aside from the basic submissions when looking for a job such as a CV, in our industry space candidates typically will spend (too) much time creating and updating a portfolio. Unfortunately, a creative portfolio will often give a potential hiring manager only a cursory overview or vague picture of your actual capabilities and relevant experience.
For employers, the process of finding a pool of skilled candidates with relevant skills can also be cumbersome. Typically, this involves researching by asking around in your professional network for suitable candidates, as well as looking to a social network. Most companies will post vacancies on their own company websites, sporadic job ads or carry out a dedicated search via headhunters (given a certain level seniority for the open role). Unless a candidate is approached by a headhunter directly (assuming headhunters know where to find top candidates), a candidate's active job search will be like looking for the needle in the haystack.
Talent within the built environment sector is no longer solely attracted to practice for its strong design and aesthetic sensibility. Today's top talent also expects an agile working environment which embraces new technologies and established, functional workflows for collaboration and knowledge sharing. No one is looking for a 9-7 cubicle job any longer.
Can you tell us more about the process of creating and starting SKILLARY? What steps did you take?
We are very fortunate to have a great team of mentors and advisors who have continuously supported and encouraged us to follow through on this project. We refine our concepts, test various options along the way, remain open to the team's feedback and make changes as necessary to help our solutions and products evolve.
This thought process and system of feedback loops were very helpful to develop a clear, solution-oriented mindset and focus on the key barriers. It is one thing to develop a product; but to make sure that it has an actual market is of course paramount.
Why do you think the recruitment process in the building industry is broken?
Broken seems a bit harsh. We don't feel it is broken but rather feel that it is not yet digitized to a healthy extent. We conducted a survey in 2018 which showed us that merely 30% of all engineers and architects are listed on job or career portals. Clearly, active candidate sourcing via these portals will never lead to adequate results if 70% of the talent pool is in stealth mode. At the same time, our survey indicated that 90% of the same audience would list themselves if there would be a subject matter platform available.
In addition, companies have increasingly complex demands on the skills and abilities for new talent. A mere architect or engineer is no longer in demand. Today, companies are frequently in search of specialists for a certain assignment, with other adjacent skills such as relevant IT proficiency.
While recruitment agents and job portal services work to provide a digital product for job seekers and candidates to interact directly, quickly and efficiently, these platforms do not provide the special subject matter needs in order to be a real asset for our workforce and talent. For this reason, SKILLARY offers a new talent and tasks search feature. As a job portal focused specifically on our industry; we at SKILLARY understand that our sector is subject to constant change and reinvention.
Smaller firms with limited headcounts will often not have a dedicated HR person or department focused on traditional talent management and recruiting as well as on digital recruitment including the social media channels involved. Digitally linking architects, engineers and other professionals to potential employers is a great benefit to complement classic recruiting tools, if not substitute them entirely.
How would you like to develop the company in 2019?
By the end of 2019 our objective is to offer a fully developed platform that enables both candidates and employers to explore collaboration opportunities using an adequate user experience / UIX. We have successfully launched our MVP during the BAU2019 in January 2019 in our hometown Munich. From here we want to roll out into Europe, starting with Germany as a case study.
Do you have any advice for Archipreneurs who are interested in starting their own company in the built environment?
When launching your start-up, have a plan A, plan B and plan C ready. Also, 24/7 ­commitment to your vision is as important as your founding team.
What are your thoughts on the future of the built environment? How can it improve, and what continues to inspire you?
Future projects will be digitized further in order to share learnings from completed projects. There will be many developments in this space and we are keen on being part of this journey. We hope that SKILLARY will contribute to this transformative phase of our industry. —
About SKILLARY
Julia Stöckert
Founder & CEO SKILLARY
Andrea Kaiser
Founder, COO SKILLARY
Andrea Kaiser and Julia Stöckert, both originally from the Munich area, met on their first day of studies at Technical University of Munich (TUM) to study architecture. They worked together closely on various projects and assignments, particularly during their tenure as student research assistants, where they had valuable exposure to the responsibilities and challenges around the planning of larger scale buildings. Andrea and Julia completed their architectural studies and graduated from TUM in 2011.
Andrea then continued her academic career at TUM where she was responsible for the organization and management of the postgraduate Masters program for ClimaDesign. She also practiced as a freelance architect and worked for other architectural offices in Munich where she gained hands-on skills.
After graduation, Julia started her career at one of the leading German architectural companies where she was engaged in international projects, mainly for large industrial clients. Through that project work she learned first-hand about the complex challenges of large projects and how to develop good systems, interfaces and frameworks to identify and conceptualize solutions. She also continued TUM as a teaching assistant, and she began working as an independent architect in 2016.
At the end of 2018, Andrea and Julia founded SKILLARY.
Join our Newsletter
Get our best content on Architecture, Creative Strategies and Business. Delivered each week for free.
We won't send you spam. Unsubscribe at any time.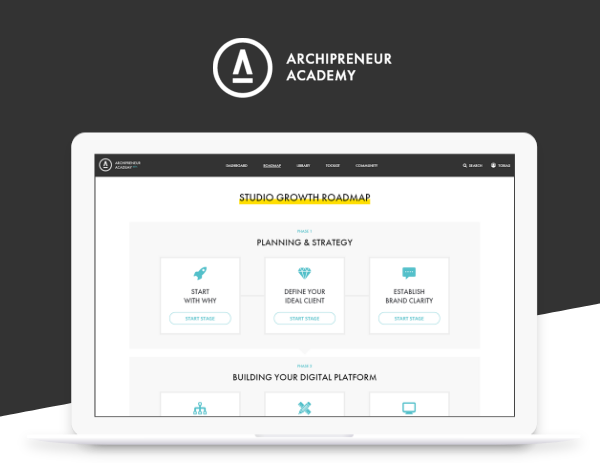 JOIN THE


ARCHIPRENEUR ACADEMY
9 Stage Studio Growth Roadmap
Library of In-Depth Courses
Checklists and Workbooks
Quick Tips and Tutorials
A Supportive Online Community
Download Checklist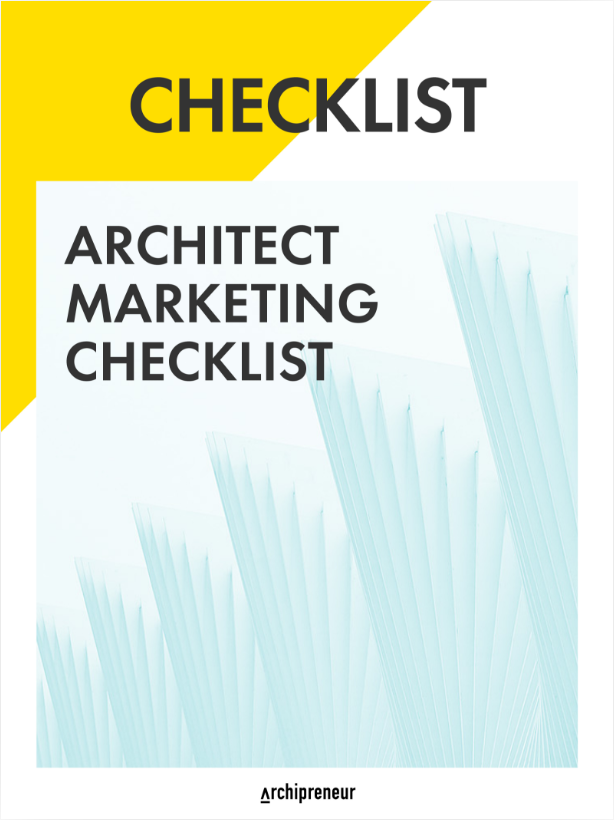 Recommended for you