Good Design is Good Business
The World Economic Forum predicts that ­vision, ­creativity and critical thinking will be most ­desirable job skills for 2020 and beyond. Tomorrow's leading companies understand that true business ­innovation comes from highly creative employees who are willing to question, disrupt and redesign. In this article Edgar Gonzales explains why he thinks that "Good Design is Good Business".
Guest article By Edgar Gonzales
On a sunny afternoon in 1952, Thomas J. Watson Jr., the recently appointed president of IBM, was walking along Manhattan's Fifth Avenue and found himself increasingly amazed by the brightly colored and impeccably designed, sleek typewriters in the Olivetti shop. They shared space with sculptures and paintings in an airy, theatrically lit, well designed, modern showroom, in sharp contrast to the boring products and dull experience that characterized IBM's retail outlets at that time.
Some years later, when Watson became CEO, he defined the strategy for the future of the company, declaring: "I will put my stamp on IBM though modern design." To help him fulfill this task, he hired Eliot Noyes, architect and industrial designer, to serve as design consultant for the company. He was charged with creating a corporate design program that hasn't been matched since. Noyes oversaw everything, from the creation of IBM products, logos and marketing material, to the design of its buildings. Noyes strategized an underlying design philosophy and brought in many of the most talented designers of the day: artists and architects like Ray and Charles Eames, Eero Saarinen, Paul Rand and Isamu Noguchi. "Good Design is Good Business" insisted Thomas J. Watson Jr. in a lecture at the University of Pennsylvania, some years later in 1973.
The complexity, unpredictability and fast pace of change in today's world is familiar to all, and the situation will not become easier. So, we need to face it and learn how to operate in it. In every aspect of contemporary life, we have outgrown a reality where problems were (more or less) simple, knowable, and independent, to one where the complexity, fuzziness and interdependency of the challenges we face are more and more difficult to frame, let alone solve them.
Corporations are not immune to this either. Two months ago, the McKinsey Quarterly, the consultancy firm's prestigious publication, was dedicated to the Business Value of Design, conducting one of the most ambitious surveys ever made. More than 300 companies were contacted over the course of five years and their design decisions tracked, along with financial data, in order to measure what the McKinsey Design Index (MDI).
The consultancy intends to publish the data soon, along with a tool that can be used to measure your company's MDI and compare it to others. Each of the indicators at the MDI shows that design is one of the best investments a company can make today.
The World Economic Forum predicts that vision, creativity and critical thinking will be the top three skills for 2020 for the ongoing, so-called, Fourth Industrial Revolution. Every company wants to be at the forefront and on the cutting edge of innovation, and to achieve that, yours will need highly creative employees.
Creativity is a much sought-after quality, and not one that can typically be achieved through training. It takes time to develop a proper creative attitude, and it doesn't come alone: working comfortably with ambiguity, uncertainties, asking for disruptive innovative solutions, keeping a critical state of mind, willingness to alter the status quo and inventiveness are just some of the other aptitudes required by successful creative practitioners.
Nevertheless, there are professions where creativity is at the very core of their practices. Designers and architects, whose work depends largely on applied creativity and critical thinking to bring innovation to their everyday work, have been practicing each of those skills since time immemorial.
By definition, design is intrinsically innovative. What is the point of designing something that already exists? So, when hungry for innovation, there is a clear choice for professionals to look at: good design!
About
Edgar González
Director, Bachelor in Design, IE School of Architecture and Design
Based in Madrid, Edgar González leads the Bachelor in Design program at IE School of Architecture and Design. He founded EGD Edgar González Design, a Strategic Design Agency, where he serves clients as a strategic consultant specialised in applying design processes to complex problems and narratives. As, Editor-in-chief of edgargonzalez.com since 2002, one of the main reference websites about architecture and design in the Spanish speaking world, he is tuned in to news and trends in architecture and design throughout the world. HE Holds a Bachelor in Architecture ( ITESO University, Guadalajara, Mexico, 1996) and a M.A. in Complex Architecture (Alicante University, Alicante, Spain, 2007).
Join our Newsletter
Get our best content on Architecture, Creative Strategies and Business. Delivered each week for free.
We won't send you spam. Unsubscribe at any time.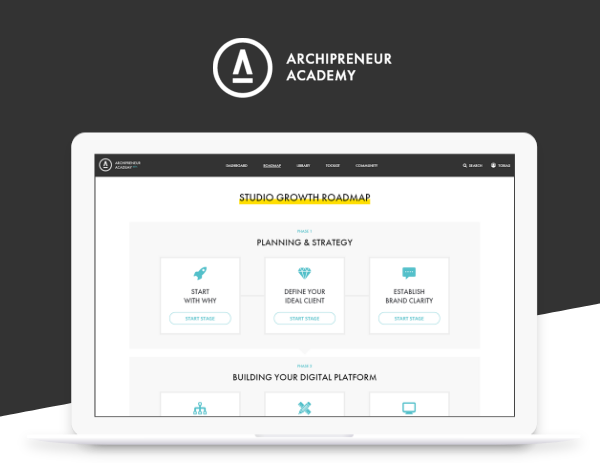 JOIN THE


ARCHIPRENEUR ACADEMY
9 Stage Studio Growth Roadmap
Library of In-Depth Courses
Checklists and Workbooks
Quick Tips and Tutorials
A Supportive Online Community
Download Checklist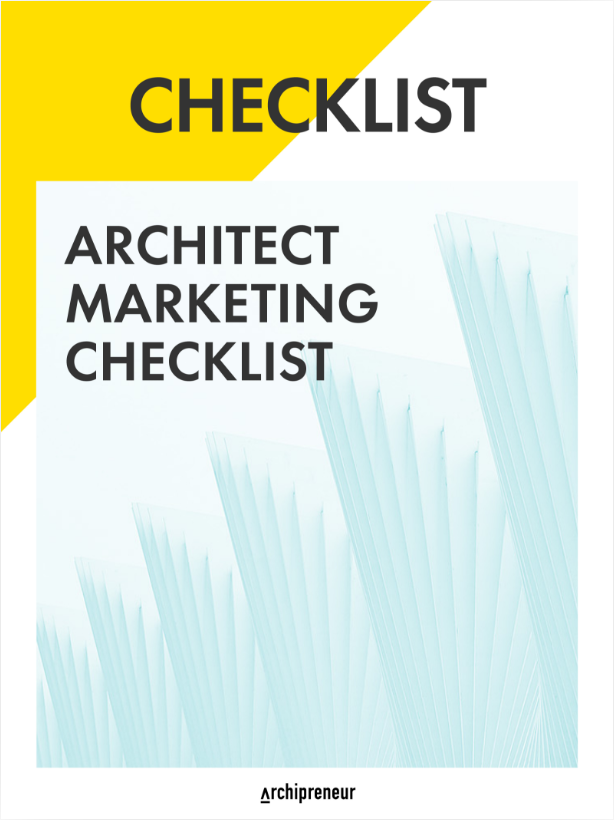 Recommended for you