Why Good Design is Good Business, From Process to Product
When I decided to initiate a large development project from within our architecture studio, called Hudson Woods, among my primary goals was to reinforce the notion that good design is good business. I achieved this goal, together with a talented team.
by Drew Lang

On the back of good design, we sold all 25 homes in the development in 2 ½ years, made a healthy profit for investors, and created benefits for our studio and project partners that continue to propagate to this day.
What lies between visual character and profit or loss? A process where decisions are made and work gets done.
The first thing most people think of when they think about design is 'what something looks like'. When thinking about business, most people first think about profit and loss. Specifically, they think of financial profit and loss. What I want to unpack is: what lies between visual character and profit or loss?
In between is a process where decisions are made and work gets done. This process, I believe, is design. Design is not solely the initial idea, or what something ends up looking like once it is produced. Design is the process, and all of the component parts of a project that lead to resulting success or failure.
For Hudson Woods, design shaped who the project investors were and what buyers were drawn to when they purchased homes. The financing structures and purchase contracts utilized, experienced as house purchases were made, including how the process felt at the time and how it feels now – that is all design. Not just what these things look like, or how much they cost.
Design also influenced why the land was cleared for construction a certain way, who cleared the land and who didn't and how the land feels now in relation to the buildings. Not just what it looks like, or how much it cost.
Our design process determined who printed the marketing brochures, on what paper, what aspects of the brand were emphasized and how the brochure felt to the touch. Not just what the brochure looked like or how much it cost.
Design determined which forest the wood came from to create the wood flooring in our homes, who milled the wood, how it was delivered, acclimated and installed. Design also determined how the floors were finished, how they will endure and what they will feel like in 10 years. Not just what they looks like or how much they cost.
The people that businesses hire as their consultants and team members to guide their important decisions and execute work also correlate directly with their success or failure. In the 1950's, the value of design consulting and design-led decisions became evident when IBM's CEO Thomas J. Watson Jr. hired the Architect Eliot Noyes as a design consultant.
Over a twenty-year period, Noyes integrated important collaborators with IBM, including Paul Rand, Charles and Ray Eames, Mies van der Rohe, Eero Saarinen and Marcel Breuer. In 1973, at a lecture given at the University of Pennsylvania, Thomas J. Watson Jr. summed up what resulted from his embrace of design over two decades when he stated: "good design is good business."
Design-led companies such as Apple and Nike came along, demonstrating that when good design is engaged in companies, success results. The design consulting company IDEO began their company with a product design focus, famously including the Apple mouse. Their work evolved to focus on consumer experience, and they coined the now widely-used term "design thinking."
The embrace of design by corporations has advanced so broadly that the global consulting firm McKinsey, with over 7,000 employees in 84 locations, recently added a design vertical to their management consulting platform called McKinsey Design.
While the world has embraced the belief that good design is good business, the true integration of design with business is only just beginning. This is good news for designers, for businesses, and for the consumer public, all of whom stand to benefit immensely as more and more talented designers start new businesses, and become leaders integrated in established businesses.
***
This article originally appeared on Brick & Wonder.
Join our Newsletter
Get our best content on Architecture, Creative Strategies and Business. Delivered each week for free.
We won't send you spam. Unsubscribe at any time.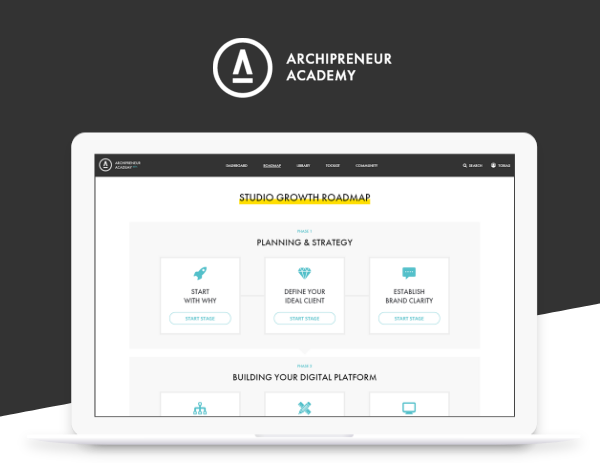 JOIN THE


ARCHIPRENEUR ACADEMY
9 Stage Studio Growth Roadmap
Library of In-Depth Courses
Checklists and Workbooks
Quick Tips and Tutorials
A Supportive Online Community
Download Checklist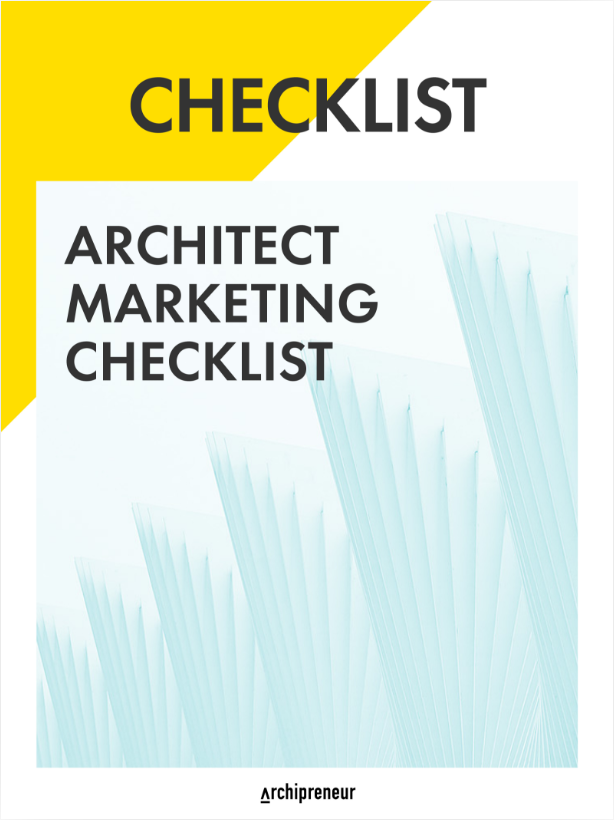 Recommended for you