How To Create Value Through Architecture Led Development With Asaf Gottesman
Do you want to get into the heads of the top initiators and performers from the architectural community? If so, we heartily welcome you to Archipreneur Insights! In this interview series, we talk to the leaders and key players who have created outstanding work and projects within the fields of architecture, building and development. Get to know how they did it and learn how you could do the same for your own business and projects.
This week's interview is with Asaf Gottesman.
Asaf didn't start his career in architecture right away. He did a detour studying liberal arts, worked amongst other things as antiques dealer and property developer. But when he finally decided to study architecture, he founded his first architectural practice in 1992 right after graduation always concentrating on architecture led development.
With A. Gottesman Architecture he was both successful and working to capacity, but was still not earning a living. So he decided to design on to larger scale and go beyond designing villas. Together with Ami Szmelcman he founded GSARCH and moved to Paris.
Asaf is now looking back on a 25 year career and found himself again at a crossroad. He passed on to Ami Szmelcman the responsibility of leading GSARCH and created a new company under the name of Gottesman Architecture – fully dedicated to entrepreneurship.
Keep reading to learn about Asaf's career steps and that it is never to late to change the path of own career.
Enjoy the interview!
---
You founded your first practice right after university. Looking back, was this a good decision?
I think so. Unlike most architects, it took me awhile to enter the profession. Prior to studying architecture I was a soldier, studied French Civilization at the Sorbonne, I earned an honors degree in History of Art and Comparative Literature from Columbia University, I spent a year in Florence writing a book (unpublished or un-publishable), I was an antiques dealer, a commodity trader and a property developer.
In preparation for my studies at the AA, I worked on a building site for almost a year; moving from one trade to the next, until I finally learnt to appreciate a good glass of whiskey. During my studies at the AA in London I undertook in parallel several property developments, which, apart from their financial benefits, was a great way to accumulate experience.
At graduation I was 33 years old, a father of two with a third on the way. I simply did not have the time to spend a few years in someone else's office and I felt that my accumulated experiences would enable me to overcome whatever challenges lay ahead.
Could you tell us about your first project, the restoration of the famed Richard Kauffman Bauhaus building in Tel Aviv over 25 years ago, and how it determined your career? 
Hess 21 was a family project. My parents bought the building for themselves and entrusted me with the job of designing and managing the project. Many architects begin their careers working for a family member but I felt that in this case my parents' generosity and trust was extraordinary.
When we bought this wonderful urban villa it was in a terrible state; it was divided into six apartments and offices, the garden had been converted in to a parking lot, there were discarded needles of junkies in the back and the building was falling apart. The climate in Tel-Aviv is extremely corrosive, especially close to the sea and in order to renovate this building it was necessary to strip it to the core.
The notion of building conservation was a new thing in Israel. Coming from England, where building conservation at the beginning of the 90's had descended into dogma and the debate about architecture was generally reduced to a discourse about "styles," it was a pleasure to enter into a dialogue with Richard Kauffman; to study the building and its original plans and to formulate a view that responded, not only to the integrity of the past, but also took into consideration present day culture. There is something debilitating about full-blown conservation. In the quest to preserving the remnants of a culture that arguably no longer exists, we often sacrifice the culturing of contemporary culture. For me conservation, or indeed architecture, is about sensitivity; about reading the forces at play and formulating an approach that enriches our reality. One must respect the past, consider the forces of nature, take account of all aspects of our surroundings (both urban or rural), but ultimately our role is to transform reality and enrich it.
Working on Hess was a remarkable experience because Richard Kauffman was an exceptional architect who bridged 19thcentury culture and the early days of modernism. When he chose to diverge from tradition he understood the consequences and although he was a great architect at every scale, he had a sense of space that was extraordinary. He created quiet spaces; well proportioned, with just the right amount of light.
What made you decide to found Gottesman–Szmelcman Architecture? Was there a particular moment that sealed the decision for you?
Prior to the creation of Gottesman Szmelcman Architecture I opened my own practice in 1992 under the name A. Gottesman Architecture. After completing my parent's home I wanted to concentrate on architecture led development. I partnered with some developers and in parallel built my own home in a village north of Tel-Aviv. It is a simple fair-faced concrete and glass building but when it was completed the reaction was surprising.
Suddenly, clients who wished to escape the prevailing style of Tuscan Villas, were approaching me and before I knew it I had a practice with 15 architects and up to 20 villas on the books. What was remarkable about my clients was their curiosity. Private homes are the stuff of dreams and I always felt that in their specificity they are a form of portraiture. Each home became a reflection of the client(s); its materiality, texture, scale and composition reflected for me a dialogue between what was necessary and what, nevertheless, needs to be expressed. In eight years I basically completed 10 villas, all of them substantially different and challenging.
In the process I had become a kind of brand. I was charging the highest architectural fees in the country but I was still not earning a living. In several cases I lost money and in the rest I basically broke even. It took me on average 6,000 hours to complete a project with all the unique detailing. There was no way I could recoup the costs. I realized that in order to advance I needed to design on a larger scale and go beyond designing villas. With three years of work on my books, we moved to Paris in order to expand my practice into Europe. It was then that I met Ami Szmelcman who came for an interview. Rather than offering him a position in the new Paris office I suggested we create the Paris office together and that is how Gottesman-Szmelcman Architecture was created.
Your practice goes beyond the conventional architectural package. Could you elaborate on this statement maybe with the example of the recently completed Arsuf Residences?
Architecture for me is an all-encompassing discipline. It is about responsibility and creating values; social, cultural and yes monetary. I am committed to addressing all aspects of the project. It is not only about design but also the consequences of the design. In order to take responsibility, one needs to understand the big picture including the political and financial aspects of the project. This extends to marketing strategy, financing, tendering, fund raising, and negotiating with banks or donors.
Architecture for me is an all-encompassing discipline. It is about responsibility and creating values; social, cultural and yes monetary.
Regarding Arsuf; I won the project in an invited competition in 1995 or 6. It is hard to summarize in a few lines a project that took 20 years to complete. The project required the altering of an urban plan for a hotel into a residential complex comprised of 10 unites; each approximately 360m2. This was a challenging project in every respect; urban planning, working on a coastal cliff, managing the topography and the unstable terrain but the ultimate challenge and success of the project is due to the clients. Over a period of 20 years the clients never lost faith, remained civil and friendly both towards each other and towards me. In spite of each apartment being different, everyone got along and focused upon their own good fortune rather what their neighbors got.
At a critical moment I totally transformed the project but they all had the good sense to realize that the new scheme was substantially better. The long realization process was due to the challenges of gaining the building permit and once that was achieved it took slightly more than 2 years to complete construction. The clients never waivered and rarely compromised even when some suffered financial pressures.
Your company has now been in operation for more than 10 years. Looking back, what was the best decision you made for your practice?
There were several critical decisions that I feel need to be mentioned. The first was making Ami a partner. He is a wonderful architect and an extraordinary person.
Our move to Paris was also critical to our evolution as was the decision to not create a one-stop shop. Rather than undertaking the entire design process within our practice, we focused upon creating relationships with local practices. We became "concept architects" yet remained engaged throughout the realization process. Each region has its own set of challenges and cultural/technical characteristics. We found it invaluable to have the local perspective, to establish a dialogue with fellow architects who have the ability to reveal to us the underlying forces and challenges that need to be addressed.
My involvement as both an architect and developer has substantially expanded my understanding of the potential of architecture.
Finally what was a game changer for me was enlarging my activities so that they included real estate development. Since 2005 I have worked as both an architect that offers a service and as a property developer. My involvement as both an architect and developer has substantially expanded my understanding of the potential of architecture. It has enabling me to address ever increasing complexities and to benefit financially from my own creativity.
What are you working on right now?
I will be 60 years old this year and I am at a crossroads. It has become increasingly clear to me that what I wish to focus upon is architecture led development and not the service sector, As a result, I have passed on to Ami Szmelcman the responsibility of leading GSARCH and I have created a new company under the name of Gottesman Architecture which will be fully dedicated to entrepreneurship. We will continue to cooperate at the architectural level but while Ami will expand GSARCH's service footprint, I will concentrate upon real estate development.
Do you have any advice for archipreneurs who are interested in starting their own business?
In 2013 I published an e-book under the title "The Architectural Condition." It is an analysis of the architectural profession, its inherent flaws and potential. Although it was written in the midst of the global financial crisis, I believe that it is still relevant today. I recommend it both for practicing architects and those who feel that they are not maximizing their potential.
How do you see the future of the architectural profession? In which areas (outside of traditional practice) can you see major opportunities for up and coming developers and architects?
Architecture, as a traditional service industry, is in trouble in my opinion. It is badly structured, poorly remunerated and, in most cases, flawed in the scope and depth of the service. I think the profession needs to undergo some profound changes in order to remain viable to more than the top 1%. I believe that architectural studies are a real gift but they stop short at a critical point.
I think the profession needs to undergo some profound changes in order to remain viable to more than the top 1%.
In order for architects to be able to deliver a better product or service they need to specialize. The all-encompassing architect who can design anything and avoids specialization yet avoids overall responsibility is reducing the effectiveness of the profession. Once we embrace specialization we can encourage research (which is basically non-existent in architecture) and begin to expand into adjacent fields such as virtual reality, entrepreneurship, and even Art. Actually it is this need to splinter the profession in to specialized domains that is the principle conclusion of my book.
About Asaf Gottesman
Asaf Gottesman was born in Israel in 1958 but lived the majority of his youth in London. In 1977 he enlisted in the IDF where he served in the Paratroopers. After his military service Asaf moved to Paris to study at the Sorbonne before continuing to the USA where he earned an honors degree in History of Art and Comparative Literature from Columbia University. After working in commodity trading for a couple of years, Asaf enrolled at the Architectural Association and in 1992 received his Architectural Association Diploma & RIBA II.
That same year Asaf established his own architectural practice in Israel where it quickly became a leader in the domain of private homes. In 1999, the practice expanded its activities into the research of the virtual domain. The research lead to an important US patent that introduced innovative user interfaces and 3D information environments that were the precursors of such products as Apple's Coverflow, Microsoft's Vista 3D environments, as well as, various other 3D display & search environments.
In 2003 Asaf co-founded Gottesman Szmelcman Architecture with Ami Szmelcman. The partnership has won several international competitions and awards. It has projects in Israel, throughout Europe and has recently begun working in the USA. 90 Morton is the first NYC project designed by Gottesman Szmelcman Architecture.
Visit Gottesman Architecture for more info.
Asaf is the author of "The Architectural Condition;" an e-book that analyses the world of the architect and speculates upon how to address the many shortfalls of the profession.
As of 2005, Asaf Gottesman has worked as both an architect and a property developer, undertaking projects in Poland, France & the US and as of the end of 2017, is fully focused upon creating Architecture led developments.
Asaf is married to Miriam for over 30 years and they have three children; Adam, Danielle and Dafna.
Join our Newsletter
Get our best content on Architecture, Creative Strategies and Business. Delivered each week for free.
We won't send you spam. Unsubscribe at any time.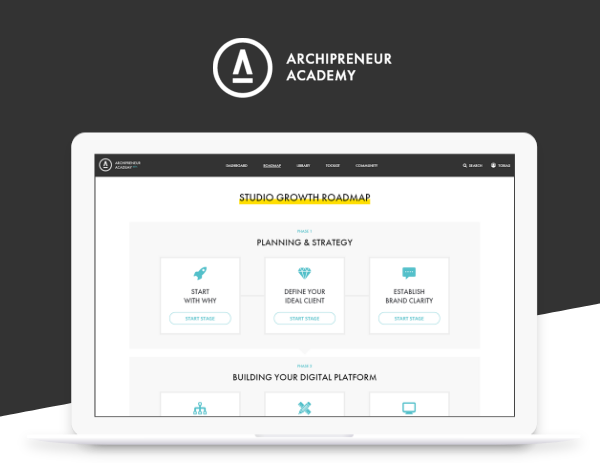 JOIN THE


ARCHIPRENEUR ACADEMY
9 Stage Studio Growth Roadmap
Library of In-Depth Courses
Checklists and Workbooks
Quick Tips and Tutorials
A Supportive Online Community
Download Checklist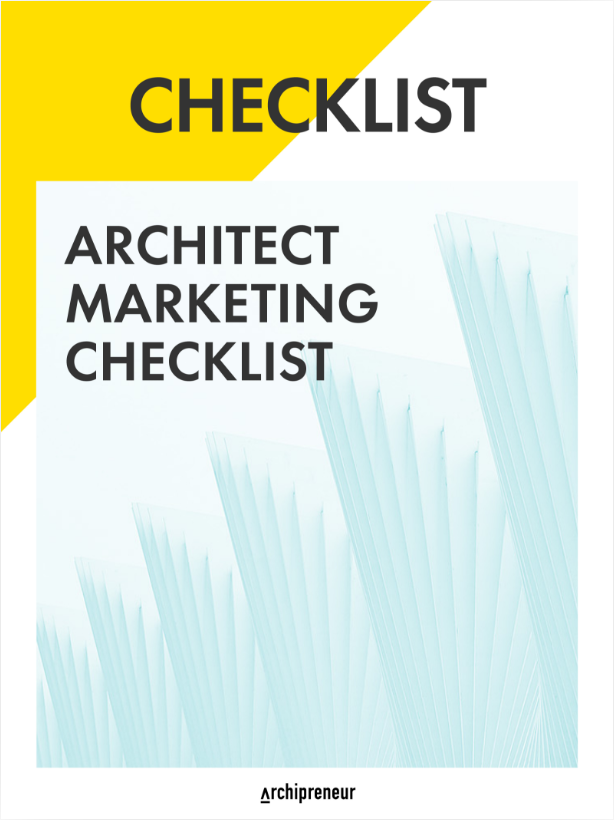 Recommended for you