How Morpholio Apps Revolutionizes the Creative Design Workflow
Do you want to get into the heads of the top initiators and performers from the architectural community? If so, we heartily welcome you to Archipreneur Insights! In this interview series, we talk to the leaders and key players who have created outstanding work and projects within the fields of architecture, building and development. Get to know how they did it and learn how you could do the same for your own business and projects.
This week's interview is with Anna Kenoff, an architect, curator, and a co-creator of the software company Morpholio.
Morpholio was founded by Anna and three more architects who wanted smarter mobile tools for all phases of the design process. From our interview with Jim Keen we already know how amazing architectural illustrations can be by using Morpholio Trace. Besides Trace, for sketching and drafting, the suite for iPad and iPhone includes Morpholio, a digital portfolio, Board, for mood and design boards, and Journal, a sketchbook for drawing.
Morpholio believes that design tools should amplify the creative process, that thinking with your hands is critical, and that smart software should be accessible everywhere. And almost two million downloads and users in over 150 countries speak for themselves! The apps put designers first as they fuse the fluidity and speed of working by hand with the intelligence and precision of device and CAD technology.
Keep on reading to learn how architects founded this tech startup and how Morpholio could help your practice.
Enjoy the interview!
---
Could you tell us a little about your background?
I am an architect. I worked in New York City as an architect for almost ten years, spending the most time at Work AC, an OMA offshoot, and then at Columbia University curating and creating public programs, publications and exhibitions at the Temple Hoyne Buell Center for the Study of American Architecture. A notable exhibition from that time was Foreclosed: ReHousing the American Dream in collaboration with the Museum of Modern Art. My interest was always in the way that design interacts with the public and it's ability to shape culture.
What made you decide to found/create Morpholio and who are the co-founders?
Morpholio happened when the first iPad came out, in 2009. Suddenly, we were carrying these incredible devices, but they weren't meeting any of our creative or professional needs. We were first struck by the beauty and mobility, and therefore created a portfolio app so that we could share and present our work anywhere. But, as a team, we felt strongly, even from this early moment, that the touch screen was a gift to creatives. We believed that the ability to interact with our work in a new way – by hand as opposed to mouse – would have tremendous potential for designers and artists.
My co-founders were friends from the Graduate School of Architecture at Columbia University who were starting to build apps, as well as another architect.
Because we all knew design culture so well, it was easy to generate ideas about how it might translate into device culture.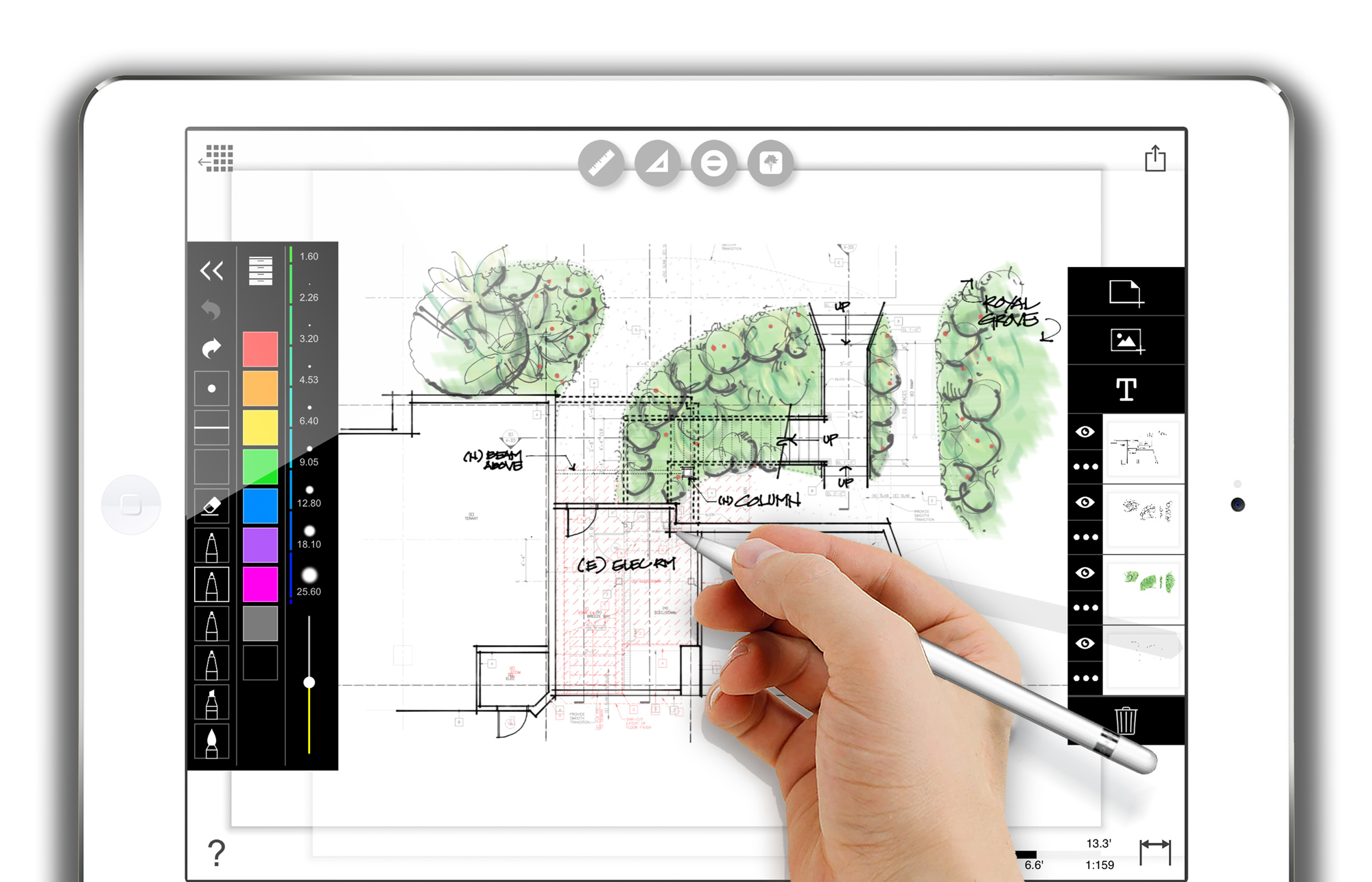 What is your role in the company?
We all collaborate on designing the features and experience of the software. I also handle all of the PR and work hard to build relationships with our community and share their stories.
What is Morpholio's business model?
This content is available exclusively to Archipreneur+ Members.
Subscribe today and you will receive unlimited access to all Archipreneur+ content including our research reports, get access to our global community and much more.
Learn more about Archipreneur+ | Already a member? Log in here
Join our Newsletter
Get our best content on Architecture, Creative Strategies and Business. Delivered each week for free.
We won't send you spam. Unsubscribe at any time.