How Morpholio Apps Revolutionizes the Creative Design Workflow
This week's interview is with Anna Kenoff, an architect, curator, and a co-creator of the software company Morpholio.
Morpholio was founded by Anna and three more architects who wanted smarter mobile tools for all phases of the design process. From our interview with Jim Keen we already know how amazing architectural illustrations can be by using Morpholio Trace. Besides Trace, for sketching and drafting, the suite for iPad and iPhone includes Morpholio; a digital portfolio, Board, for mood and design boards, and Journal, a sketchbook for drawing.
Morpholio believes that design tools should amplify the creative process, that thinking with your hands is critical. And that smart software should be accessible everywhere. And almost two million downloads and users in over 150 countries speak for themselves! The apps put designers first as they fuse the fluidity and speed of working by hand with the intelligence and precision of device and CAD technology.
Keep on reading to learn how architects founded this tech startup and how Morpholio could help your practice.
Enjoy the interview!
---
Could you tell us a little about your background?
I am an architect. I worked in New York City as an architect for almost ten years, spending the most time at Work AC, an OMA offshoot, and then at Columbia University curating and creating public programs, publications and exhibitions at the Temple Hoyne Buell Center for the Study of American Architecture. A notable exhibition from that time was Foreclosed: ReHousing the American Dream in collaboration with the Museum of Modern Art. My interest was always in the way that design interacts with the public and it's ability to shape culture.
What made you decide to found/create Morpholio and who are the co-founders?
Morpholio happened when the first iPad came out, in 2009. Suddenly, we were carrying these incredible devices, but they weren't meeting any of our creative or professional needs. We were first struck by the beauty and mobility, and therefore created a portfolio app so that we could share and present our work anywhere. But, as a team, we felt strongly, even from this early moment, that the touch screen was a gift to creatives. We believed that the ability to interact with our work in a new way – by hand as opposed to mouse – would have tremendous potential for designers and artists.
My co-founders were friends from the Graduate School of Architecture at Columbia University who were starting to build apps, as well as another architect.
Because we all knew design culture so well, it was easy to generate ideas about how it might translate into device culture.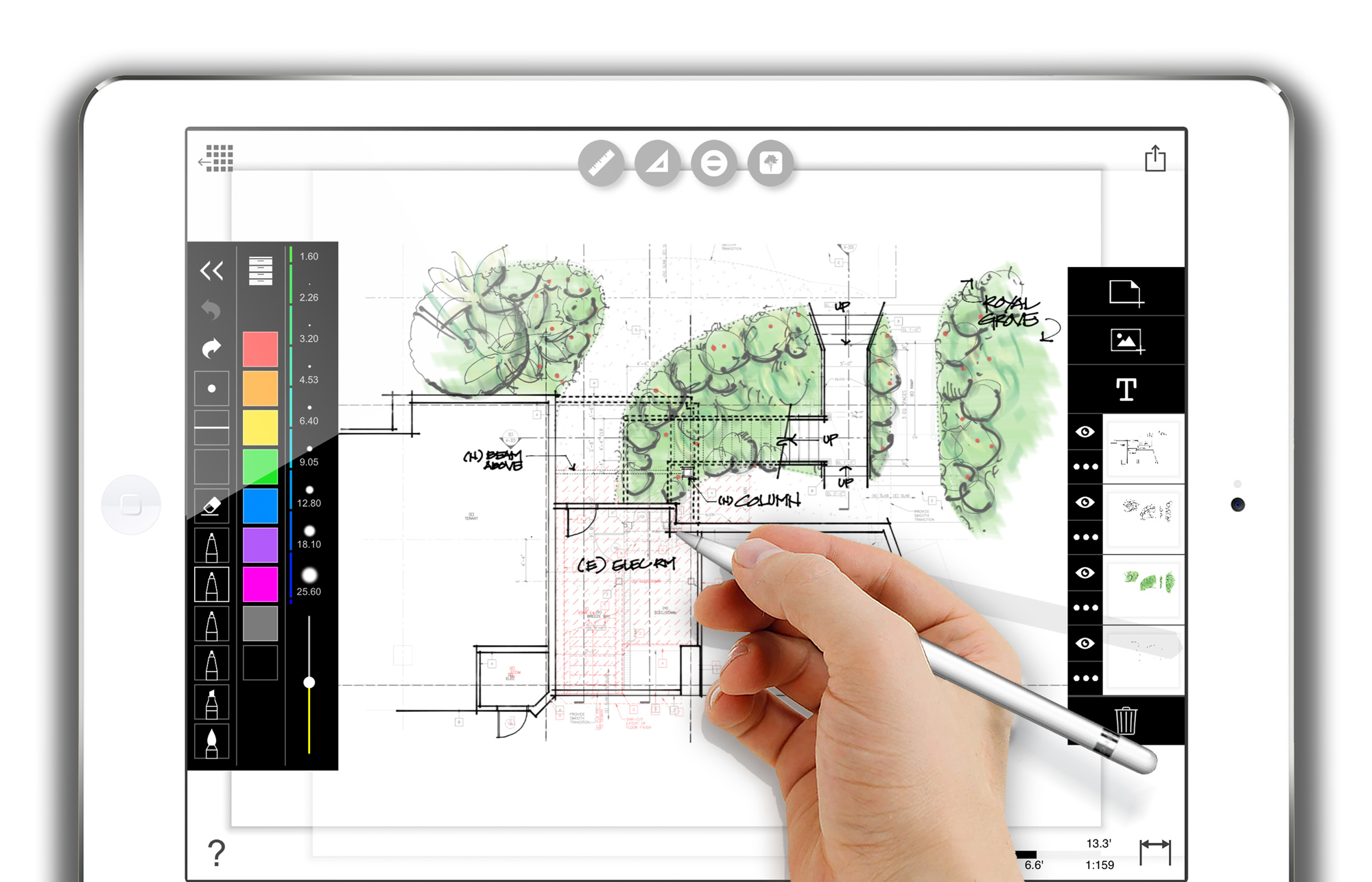 What is your role in the company?
We all collaborate on designing the features and experience of the software. I also handle all of the PR and work hard to build relationships with our community and share their stories.
What is Morpholio's business model?
Our business model is based on subscriptions. The app is free for basic use. Pro Tools have a free trial and then a monthly $3.99 or yearly $11.99 subscription.
Morphilio's flagship app is Trace. Could you give us some examples of how it can be used and how it helps architectural practices?
Canary yellow trace paper is very familiar to architects. It's a tool we've used for decades as a drawing medium, and yet, it was one of the last things to get translated into the digital workflow. Architects use so many programs fluidly, but hand sketching is ultimately the way we communicate to create, develop, and discuss ideas.
This is where Morpholio Trace comes in. It is the only tool that takes you through the entire design workflow. From start to finish, whether you are sketching early ideas over a site photo; developing massing that require scale and measuring tools, marking up drawing sets and details, or capturing images on-site and making notes to share with a contractor; all you need these days is your iPad Pro and Apple Pencil.
It takes the fluidity of hand drawing and merges it with the precision and smart tools of CAD.
This means that not only can professionals benefit from this fast new intersection of thinking and drawing enhanced by digital magic. But that anyone can experience architecture and have access to design-specific tools that will help them start a renovation or dream up a new plan for their home or office.
Morpholio has just lanched two new augumented reality tools. Could you tell us a little about them?
Yes! Morpholio is excited to add augmented reality to Trace with the launch of AR Perspective Finder. This new drawing tool lets users uncover virtual perspective girds, to scale, anywhere — making complex sketching easy and accessible. The scaling of the projected grids is revolutionary. And is only made possible by the power of iPad and ARKit to read and interpret the environment for you. You can now capture any space and sketch on top with perspective grides and guides to help you get it right!
Morpholio is also exploring new territories in Augmented Reality with the launch of AR Color Capture, a new feature in its already popular Board app, a mood boarding app primarily for interior design ideas. The new tool lets anyone virtually sample, experience and record colors from the world around them. Not only is this a new way of experiencing color, but also a new way of allowing color to influence décor, design and sourcing.
How has your architectural training helped you in the actual running of your businesses? What specific/transferable skills have proved the most useful?
Practically, architects are trained to work very hard, and to try their hand at a variety of skills. From graphic design to various software and techniques. Which means that architects are well versed to tackle the day to day needs of a startup as they arise.
But, above all, architects look at problems differently. When faced with a challenge, we are encouraged to rethink the angle, look at it from a new perspective, maybe even reframe the question in order to propose something that is both smart and novel.
The building industry is known for being slow to adapt to now technologies. How is your experience with this? 
Designers are generally early adopters. They are not afraid to try new things and genuinely enthusiastic about finding ways to make their work smarter, faster and more productive.
Do you have any advice for Archipreneurs who want to start and build their own business?
Go for it! But stay lean. We've built a creative team that allowed us to do most of the work on our own without expensive outsourcing. They say that startups that have to make tough decisions early on about priorities sometimes make smarter decisions than those who take investment and don't have the same constraints. Don't be afraid to take risks and fail along the way. It's all about experimenting and getting feedback as you build a community.
In which areas (outside of traditional practice) can you see major business opportunities for up and coming architects?
I believe technology is opening so many doors for makers. We see this in the Brooklyn neighborhoods where warehouses and office have been transformed into furniture, fabric and product studios and showrooms. Digital processes and fabrication are really creating new possibilities for creatives and architects already know how to work with materials and details.
On the other had, we're seeing really interesting think tanks gather teams around solving problems across the city. I heard a story about a startup gathering architects, technologists, urban planners and public health specialists to rethink a group of disfunctional neighborhood health clinics into a highly performing network of care providers that could also better track the data. And therefore the needs, of the population they were serving. This feat required the application of both technology and design. I imagine this is more of a "social" opportunity than a "business" opportunity, but certainly an interesting segue career that could have various immeasurable rewards.
About Anna Kenoff
Anna Kenoff is an architect, curator, and a co-creator of Morpholio; a software company that makes mobile design tools for creatives and professionals such as architects and designers. As an architect, she worked in New York City leading projects for Work Architecture Company; and exhibitions and public programming for Columbia University's Buell Center for the Study of American Architecture.
***
Anna would love to see your work and hear about your experience with Morpholio Trace or Board. Drop her a line at community@morpholioapps.com
Join our Newsletter
Get our best content on Architecture, Creative Strategies and Business. Delivered each week for free.
We won't send you spam. Unsubscribe at any time.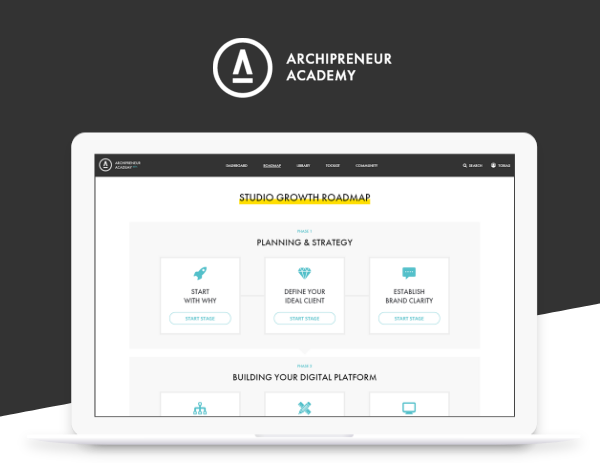 JOIN THE


ARCHIPRENEUR ACADEMY
9 Stage Studio Growth Roadmap
Library of In-Depth Courses
Checklists and Workbooks
Quick Tips and Tutorials
A Supportive Online Community
Download Checklist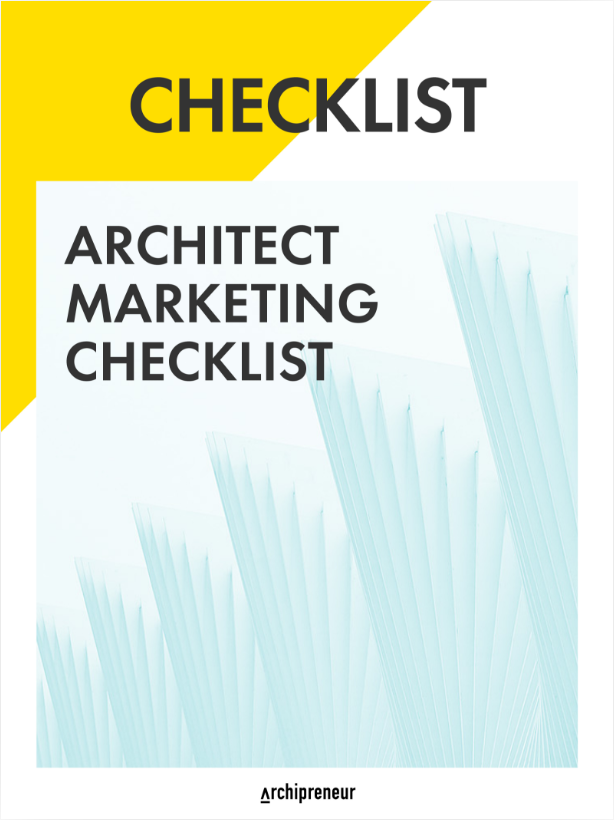 Recommended for you