Design for Life: How to Balance Your Creative Practice
Biba Dow co-founded Dow Jones Architects in 2000 and was shortlisted this year for Architect of the Year in the Women in Architecture Awards. In our interview, Biba shares how she has cultivated a practice over time that is enriched by cultural projects and opportunities to share knowledge. 
Why did you and your husband Alun want to start your own practice?
We met as architecture students. We were both on the Master's course and I think we felt very quickly that we had a similar way of thinking about things, and we started the conversation that's still going on today.
I had a clear set of role models of working couples who had architectural or other creative practices. That was really helpful because it was a way of thinking about how you could live your life and do this job and make it work in all aspects of life. The ­famous ones like Charles and Ray Eames and the Smithsons and Lucienne and Robin Day combined creative practice with living working together. That was my inspiration, really.
How did you start?
We were both working for other practices, and then a combination of things happened. One was that I became pregnant, and we also were given two really great projects through a family member. And so, I did a year of working part-time at my job, and part-time starting our office, and then when our first child was born I did our projects in the time I had. I think it was that change in my work, on maternity leave and deciding not to go back, that gave me the opportunity to take the risk as it were. Two years later Alun joined me. We always sort of told ourselves if it didn't work, or if we ran out of work, then he would get another job or eventually we'd both get another job. But luckily, that didn't happen. I think that's how we sort of cushioned ourselves, by telling ourselves we'd see how it went.
"We always sort of told ourselves if it didn't work, or if we ran
out of work, then he would get another job or eventually we'd both get another job."
Why did becoming an entrepreneur appeal to you as a new parent? How does running your own practice make it easier to balance personal and professional life?
I found it very freeing. I felt that lots of new and exciting things were happening to me and it gave me a great sense of conviction that was liberating.
I was really struck by the Women in Architecture Awards shortlist this year, in that all four of us work with our life partner and I think most of us have children. It's not a very fashionable thing to talk about, but I thought it was quite revealing of the innate problem that it's hard combining parenthood with a working life which is demanding of your time.
I think that working together and making it a kind of a shared enterprise is really helpful because you have somebody who shares your greater interests at heart, which is harder to do if you're representing yourself individually.
Certainly as being a parent running my own business, it has given me the freedom to decide when I need to be at home more, and when I need to be in the office more, and be in charge of that decision.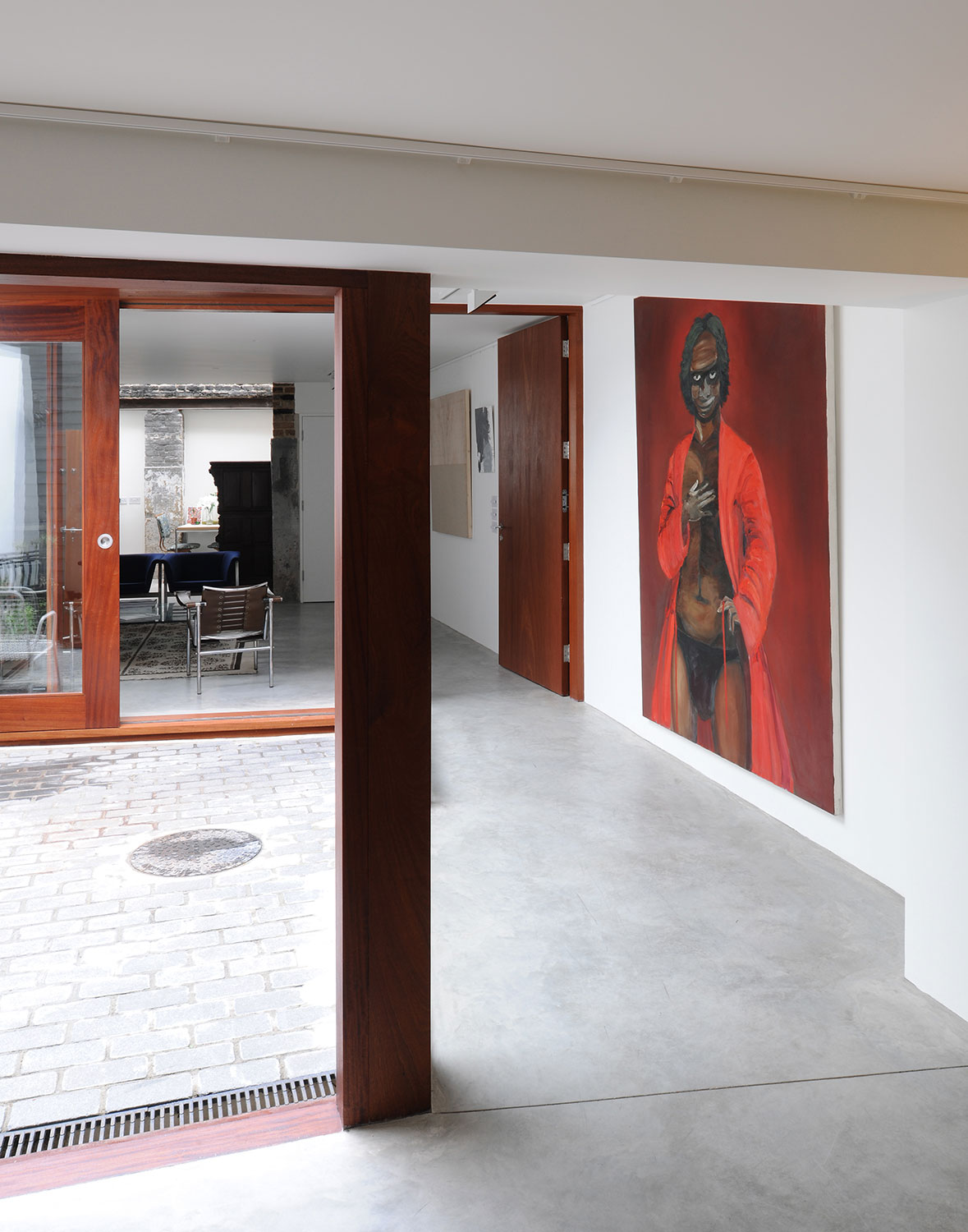 How did you go about finding clients at first?
At the beginning, it was a word of mouth. We did quite small-scale things. One of the first two jobs that we were given was a new house in Suffolk, which was a really amazing job and we didn't realize how few of those would come along in terms of being completely new-build projects. We then did a refurbishment of a large London house, and they were both projects for my sister. We were incredibly lucky and they were very supportive of us and generous in trusting us to do it.

While we were doing those, we did much smaller things as well. They were quite lean times at the beginning. There was one year before Alun joined me, when we designed three bathrooms and a kitchen. That wasn't such a good year! But the work sort of slowly built up.

Then, we started looking for public projects and responding to competitions as well as doing lots and lots of domestic projects. Our view is you can learn from everything. We saw everything as a potential way to develop our language and to build up our experiences.
"Our view is you can learn from everything. We saw everything as potential way to develop our language and to build up our experiences."
In 2007, we won the Garden Museum (Phase I) pro­ject which was an invited shortlist and it opened in 2008. That was really fantastic and was a step up and really changed things for us.
When we started our practice, you had to complete work and have it published in order to have any kind of voice, but I think an advantage for young practices now is that you can use social media as a way of being part of the debate, which I think is very liberating. You don't need anyone's help to make that happen.
Did you establish your practice with business goals and a plan for growth? Was that important to you?
We've always seen our practice as a long-term project rather than something that you immediately want results from. My experience is that generally architecture is like that. The sorts of projects that we want to do more and more are public and cultural projects which take a lot of time to develop, take a lot of time to fundraise for and get stakeholder backing for. They're not being done on a purely commercial basis where it's about speed of delivery. I find taking that time with a project really satisfying.

I think we're lucky that our pre-conception of our business model is that we can spend time on things. Of course, it would be nice to be more commercially successful, but for me that's not the only measure and in terms of creative satisfaction, we're very happy.
How have you grown your team and shaped the office culture?
We've fairly deliberately kept ourselves quite small, so we're eight people at the moment. For a while, we worked from home just the two of us and we didn't have any staff. Then we had one member of staff – James Grayley – who stayed with us for 10 years and he was great. He then went on and started his own practice.
I think we particularly felt when we had our office at home that we had to have boundaries, so we always stopped work by 6:30. That was nice for us, but important for our staff as well. We've always felt that working life should be nice and it should be hard work, but then you stop and you go home and you have other parts of your life. I think that's always been an important boundary for us.
When we worked from home, we always made lunch for everyone and ate together, and I think that was very nice. Now, our office is down the road from where we live. That's fantastic because we don't have to commute and most of our staff live nearby. We still don't work long hours; the working day stops at 6:00 or 6:30. We just try and make it a nice place to be and give people responsibility as well. I think what's interesting is that nearly everyone who has worked for us has since set up their own practice.
You and Alun remain actively engaged as design and pro­ject leaders, but you divide your responsibilities and lead projects individually. Why?
That was something we learned really early on. When it was just the two of us and we had small projects, we both used to work on everything together. One time we made a silly mistake, in which was one of us agreed one thing with the client and then forgot to tell the other person, and it had more serious repercussions and so after that, we decided that in terms of design, the conversation would be between both of us and that would happen in the office, but only one person would be the point of contact with the client. That meant that there was a clarity about what we were saying and what the client was saying to us. We've always stuck to that since then.
In addition to your responsibilities leading the practice, running projects, being a parent, you have also taught. Why was it important for you to educate?
As new parents we were both working part-time in the practice, and Alun taught for a long time at various schools. I joined him teaching for a few years and we loved it. It gives the opportunity to have a much wider conversation, without the constraints of a real project. I find it incredibly stimulating.
I also was amazed by discovering how much you learn from your students – that was delightful. I remember my first-year architecture teacher saying that, and I thought it was kind of nonsense, but it's astonishing. I suppose it's not surprising really because all of these things are conversations and you learn from everything, but I wasn't expecting it in such a tangible way.
Then we had a year with three big projects to develop and we decided that we had to focus on the practice. Since then we've been external examiners, both of us at different places, but we haven't yet returned to studio teaching.
What are your thoughts on the future of architecture? How can it improve, and what continues to inspire you?
I think we always try to not specialise, to be open to new projects and not see ourselves just in one bracket. What we have found to be increasingly the case and frustratingly limiting is that so many projects that we're bidding for now are for clients who want to see examples of something we've done which is exactly the same thing. It's as if the risk management world is limiting what you're creatively capable of. I think that's a disappointment because I think we could all be doing, learning and contributing to more things than those which seems practically within our reach. But I suppose what Alun and I always find most interesting is the idea of what culture is and what it comes back to do. That's always evolving and it's hard to know where that's going. You just always want to be able to be part of the conversation. —
About
Biba Dow
Biba Dow is a director of Dow Jones Architects. Current projects include a new building for Maggie's Cancer Care in Cardiff, St Mary Magdalene Living Heritage Centre in Paddington and the redevelopment of Bevis Marks synagogue in London. She writes about architecture, is an external examiner at Kingston School of Architecture, a design review panel member, competition judge and was shortlisted this year for the Architect of the Year in the Women in Architecture Awards for the Garden Museum.
Join our Newsletter
Get our best content on Architecture, Creative Strategies and Business. Delivered each week for free.
We won't send you spam. Unsubscribe at any time.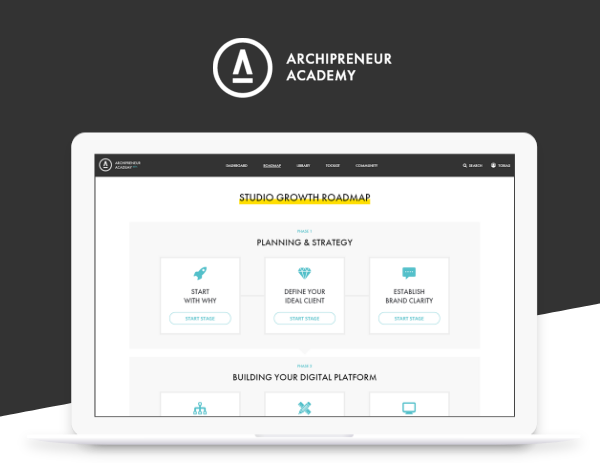 JOIN THE


ARCHIPRENEUR ACADEMY
9 Stage Studio Growth Roadmap
Library of In-Depth Courses
Checklists and Workbooks
Quick Tips and Tutorials
A Supportive Online Community
Download Checklist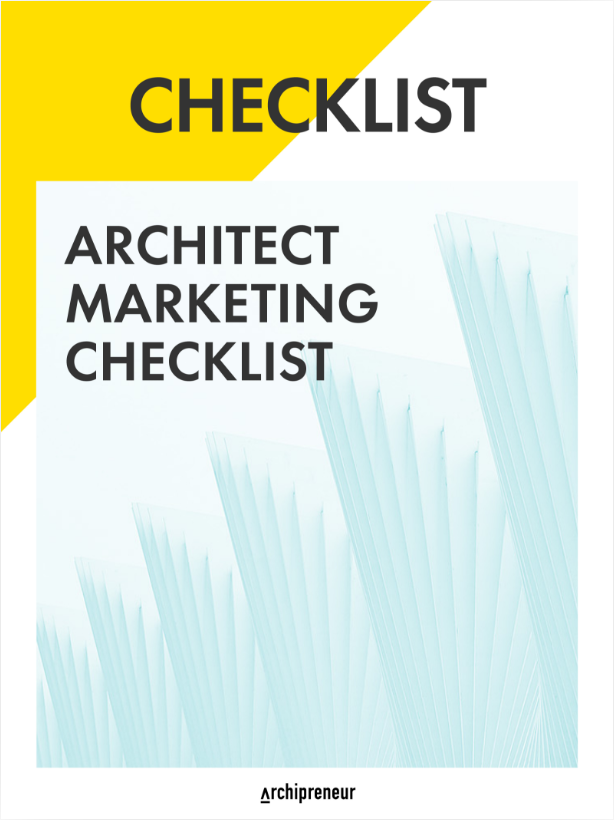 Recommended for you