10 Best Emerging Architecture Firms in 2017
At the end of every year we take a look at some of the most promising emerging architecture practices that exemplify innovative and experimental aspects of the architectural profession. These enterprises often work across disciplines and scales, and manage to push the envelope despite their small size, geographical constraints or youth.
We've compiled a list of 10 emerging architecture studios that are already making an impact on the built environment and show the potential to continue to innovate, affect social change and explore new design approaches.
EVA Studio
London-based research and design practice, EVA Studio, is only three years old, but is already making a strong impact in areas with displaced communities throughout the world. Their work in Haiti, in the wake of the devastation of Hurricane Matthew, is helping local communities to recover and rebuild. EVA Studio's eight projects in Haiti–community spaces, houses and educational facilities– are built sensibly using locally available materials. They collaborate with local governments and grassroots organizations in implementing their designs and draw on vernacular architecture to respond to specific problems and scenarios.
The team includes professionals experienced in working for renowned practices such as Massimiliano Fuksas. Between London and Port-au-Prince, the practice has a team of over ten designers and field architects, with different backgrounds and a wide experience and expertise in public and social projects. The firm has been shortlisted as the AR Emerging Architecture firm this year.
IF_DO
London-based design studio IF_DO is taking UK's architecture scene by storm. Their Dulwich Pavilion was the centerpiece of this year's London Festival of Architecture and will be rebuilt in the playground of a local primary school. The pavilion, nominated for AJ Architecture Award, which showcases the very best built projects in the UK, was developed with engineers StructureMode and built by fabricators Weber Industries using a relatively small budget of just over £100,000.
The emerging architecture firm already has a number of notable renovation and refurbishment projects in its portfolio, and uses prefab construction and affordable materials to create vibrant, flexible spaces. The studio has recently released proposals for the 10-year transformation of the headquarters of internationally acclaimed designer Joseph Walsh Studio in Cork.
Hou de Sousa
New York-based Hou de Sousa has had a very successful 2016, during which it won several competitions. The series of notable projects continued in 2017, with the firm winning the 2nd Prize at The National Museum of World Writing in Songdo, South Korea and becoming a finalist in the competition for Public sculpture in Sarasota, Florida. Hou de Sousa previously transformed 650,000 three-inch, translucent plastic balls from the National Building Museum's Beach exhibit into a transformable assembly block system. They also won the 2016 Socrates Sculpture Park Folly Competition in New York with their adaptable proposal, Sticks.
The emerging architecture firm's projects are playful and unconventional. They work on an array of diverse projects that capture the attention of the public as well as the architecture community.
The LADG
Los Angeles-based emerging architecture company The LADG, established in 2004 by Andrew Holder & Claus Benjamin Freyinger, works across typologies and scales and has a number of completed projects in California, Colorado, Hawaii, Minnesota, New York, Oregon, and the United Kingdom. The firm's co-principal, Andrew Holder, is assistant professor of architecture at the Harvard Graduate School of Design, which goes to show that the connection with the academia can reinforce a young studio's creative engagement.
The LADG is the winner of the 2014 Architectural League Prize, one of North America's most prestigious awards for young architects and designers. Their recently completed art installation at the GSD explored concepts of the picturesque in contemporary architecture. LADG's sensible renovation of a split-level single-family house the Silverlake neighborhood in Los Angeles captured the attention of both the architecture community and media. We look forward to seeing what they come up with in 2018.
dRMM de Rijke Marsh Morgan Architects
UK emerging architecture firm dRMM has won this year's RIBA Stirling Prize with its redevelopment of the iconic Hastings Pier in the UK. Their minimalist intervention transformed the surviving Victorian Pavilion into an open plan, glazed café-bar, with a timber-clad visitor center and viewing deck on its roof. The project has been lauded for its flexibility and absence of grand architectural gestures.
Among the firm's other notable projects in Maggie's Oldham– the first permanent building constructed from sustainable tulipwood cross-laminated timber. The firm collaborated with AHEC and Arup to develop this innovative material, which demonstrates its nimbleness and scope of interests. Another successful project by dRMM is the Clapham Manor Primary School, a lovely building informed by post war system-built schools and the surrounding brick buildings.
AOR
Helsinki-based AOR (Aarti Ollila Ristola), the practice behind the floating Viewpoint in London's King's Cross has won several architecture competitions since their angular canal-side platform where visitors can make contact with London's canal-side wildlife. The firm represents the best trends in Finland's current state of transition.
AOR has also been selected following an open competition for the extension of Tampere Art Museum, in Finland. The new extension for Tampere Art Museum aims to create a landmark for the museum articulating the urban landscape between Pyynikintori square and the park surrounding the current museum.
Materia
Emerging Mexican practice Materia was founded by Gustavo Carmona and Lisa Beltran in 2006 as a multi-disciplinary team. The firm has completed projects across the world in a range of scales and typologies, including residential, cultural, interiors and hospitality to high-end retail and historic preservation. Their most notable projects include Casa U, located in the suburbs of Mexico City, a business center in Veracruz, and the Louis Vuitton flagship store in Mexico City.
The emerging architecture firm has recently completed a beautiful pavilion for the 9th edition of Design Week Mexico. The structure, nestled within Mexico City's largest public green space, Chapultepec Park, served as a major cultural attraction during the event from October 11th—15th. As a multi-disciplinary studio, Materia focuses on "the creation of atmospheres expressed through the thoughtful craft of materials and detail."
Mole Architects
British studio Mole Architects often collaborate with other studios, which young archipreneurs can see as a great way of breaking into the industry and creating valuable contacts. The studio teamed up with MVRDV in designing their Balancing Barn project as the first of five homes from Alain de Botton's Living Architecture project– a series of holiday homes around the UK designed by established and emerging architects. Another collaboration, this time with Norwegian Architects Jarmund/Vigsnæs resulted in the two-story Dune House located on the seafront in Suffolk, England.
Mole Architects participated in The Greenwich Design District project, the next phase in London's largest single regeneration initiative, and received recognition at the World Architecture Festival in 2017 for their HouseBoat project in Dorset, designed for developer Solidspace.
BLDGS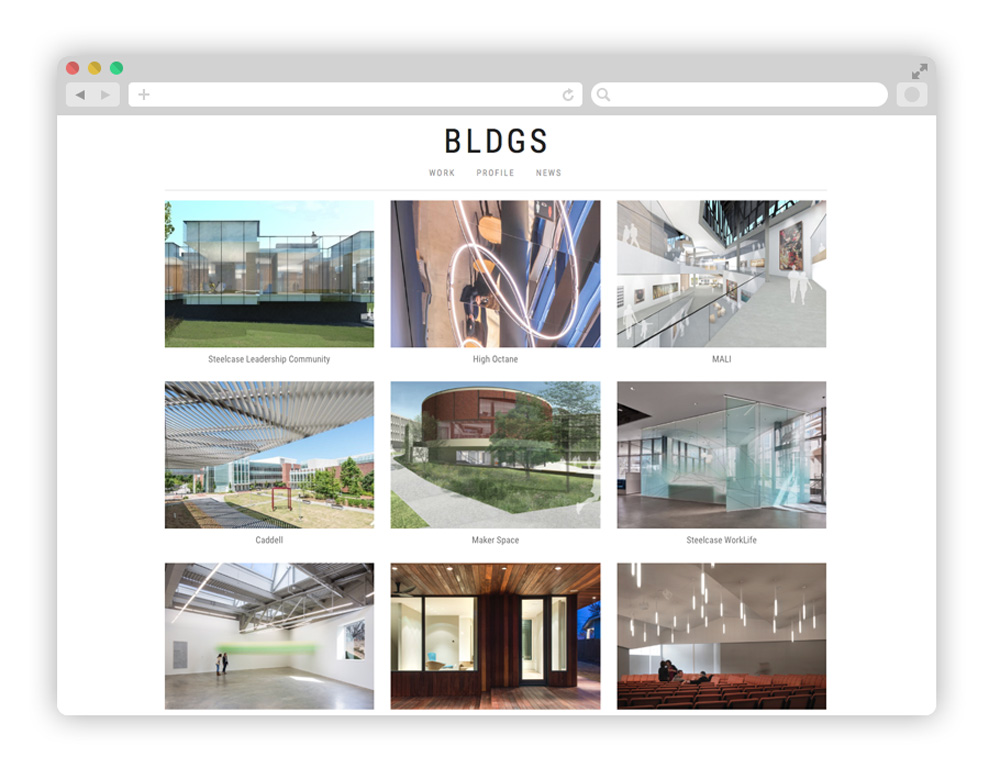 Founded in 2006, Atlanta-based firm BLDGS has completed both new and adaptive reuse projects that have garnered them recognition as a distinct design voice that can significantly influence the architectural profession. Brian Bell and David Yocum founded BLDGS 10 years ago, and have crafted a compelling architectural approach to adaptive reuse interventions and projects, exemplified by their recently finished Congregation Or Hadash Synagogue, for which they won an AIA South Atlantic Region Honor Award.  Beyond adaptive reuse, the re-thinking and re-presenting of existing relationships has led to more complex responses for their ground-up projects as well.
The emerging architecture firm is currently restoring a building for Georgia Tech's School of Electrical and Computer Engineering, the Van Leer Interdisciplinary Design Commons, and recently completed an invited competition for Georgia Tech's new Campus Center, working with design-build team partners DPR Construction, Mackey Mitchell Architects, HILLWORKS, FRONT, Transsolar, Newcomb & Boyd, Uzun+Case, Eberly, and many others. BLDGS is one among 8 emerging firms honored by the Architectural League of New York, which spotlights emerging North American firms that have the potential to influence architecture's trajectory in coming years.
SO-IL
New York City-based emerging architecture practice SO-IL embraces diversity. Their recent projects include the Kukje Art Gallery in Seoul; the 2012 Frieze Art Fair tent in New York City; the Linked Community Center in Wulpen, the Netherlands; and, "Tri-colonnade," an installation at the 2011 Shenzhen Hong Kong Bi-City Biennale in Shenzhen, China.
For the Place Mazas competition which called for proposals to reinvent the Seine river in Paris, SO–IL and Paris-based Laisne Roussel partnered with French real estate developers REI Habitat and Icade to design a project that has a fresh approach to urbanism. The winning design transformed the underused site of Place Mazas into a new social node for Paris.
SO–IL and artist Ana Prvački participated at the Chicago Architecture Biennial titled "Making New History," and debuted a project that raised questions about the impact of progress on the wellbeing of our cities. SO-IL co-founder Jing Liu is a finalist for the Moira Gemmill Prize for Emerging Architecture, which in association with The Architectural Review and The Architects' Journal, recognizes architects using innovative architecture to effect social change.
***
What other architecture startups do you think will make an impact on the profession in 2018?
Join our Newsletter
Get our best content on Architecture, Creative Strategies and Business. Delivered each week for free.
We won't send you spam. Unsubscribe at any time.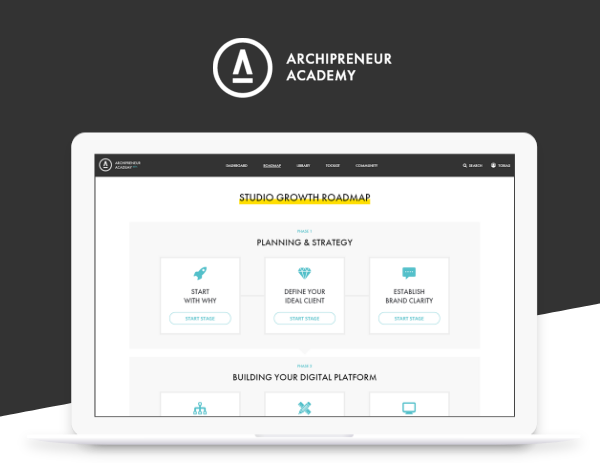 JOIN THE


ARCHIPRENEUR ACADEMY
9 Stage Studio Growth Roadmap
Library of In-Depth Courses
Checklists and Workbooks
Quick Tips and Tutorials
A Supportive Online Community
Download Checklist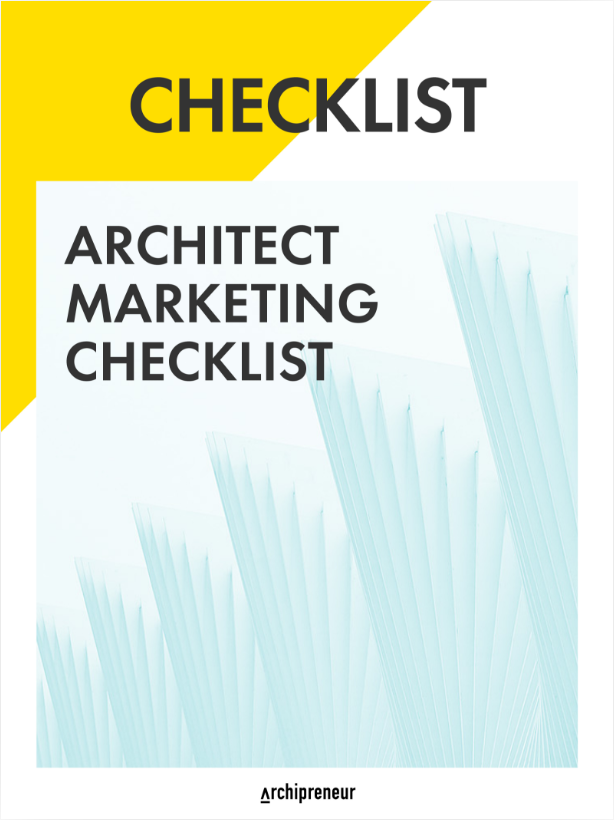 Recommended for you