How an Architecture Grad and Foodie Built an Ice Cream Empire Worth $7.5 Million
Do you want to get into the heads of the top initiators and performers from the architectural community? If so, we heartily welcome you to "Archipreneur Insights"! In this interview series, we talk to the leaders and key players who have created outstanding work and projects within the fields of architecture, building and development. Get to know how they did it and learn how you could do the same for your own business and projects.
This week's interview is with Natasha Case, Cofounder and CEO of Coolhaus, a company that serves 'architecturally inspired' gourmet ice cream sandwiches from food trucks and in stores nationwide.
Natasha started to explore the intersection between food and architecture while studying for her graduate in Architecture at UCLA. After finishing her education, she worked for some time at Disney Imagineering, where the idea for Coolhaus started to blossom. She left Disney in 2009 to launch her own business: selling ice cream sandwiches named after famous architects … out of an old postal van that could no longer be driven!
Today, Coolhaus is a successful and growing business that has made $7.5 million this past year. In this interview, Natasha talks about how she made use of her architectural skill set to envision and start her business. She gives great advice for any fellow Archipreneurs who want to start their own businesses.
Enjoy the interview!
---
Hey, Natasha! Could you first tell us a bit about your background and the story behind Coolhaus?
Sure. So my background is in architecture and design. I went to Berkeley. I studied Architecture and double-minored in City Planning and Italian. Then [I went to] UCLA for grad school, and became really interested in opening up the conversation about architecture, knowledge, awareness through food, using food as the medium. So whether that was edible scale models or pop-up dinners or installations and temporary spaces, things like that, [I] really wanted to make architecture more fun and accessible to people. [With] architecture being a public profession, it's so important that that connection is there.
So I started calling it Farchitecture – Food + Architecture – which is kind of a silly word but just doing different projects under that umbrella … in the early stages [it was more] like an art concept than a business. But after grad school I worked at Disney Imagineering, in Hotel and Master Planning Design. [Working at Disney Imagineering] started this concept of farchitecture: baking cookies, making ice cream from scratch, naming the combinations after architects.
So I made like a "Frank Berry" sandwich, in honor of Frank Gehry. It was strawberry ice cream with snickerdoodles [cookies rolled in cinnamon sugar]. I did "Minimalism" after minimalist [architecture], which was double chocolate chip and mint ice cream. [There was] "Richard Meyer Lemon", [and] "Louis Ba-Kahn", which was bacon. So, just having fun with it. I would basically hand them out at work as a little bit of comic relief because it was very tense in the office. This was Fall, 2008. It was just a way of lifting people's spirits, because it was a tough time for architecture.
And I met Freya, the other [Coolhaus] founder right in those early stages, and she really, I think, saw the business potential in this wacky idea. I brought the design and marketing. I had a print, and she brought business and operations, that kind of side, and we really thought, "Okay, this could actually be a business. This could be a product." We were 25 though, so couldn't afford much, and that's why we picked the truck to launch with.
So this was the time when you branded your idea and called it "Coolhaus"?
You know what's funny? We had the flavor names first, and then we would meet with our friend, Lucy, and she said, "There should be a sandwich named after Rem Koolhaas. That's such a perfect name for what you guys are doing, and he happens to be one of my favorite architects."
So we said, "Oh, my God. Coolhaus, that's the name of the company, not a name of a flavor." And it stuck. We loved it. The homage to Rem Koolhaas, who is an especially out-of-the-box thinker, as far as architecture [is concerned], but also the homage to the Bauhaus design movement, another one of my favorites, because it's such a holistic approach to design. So it could play on both of those, and I love puns – and then the sandwiches looked like tiny cool houses, too.
How did it take off? You bought this food truck and just took to the streets, testing your products? Or how did you start?
So we would do friends and family, getting the product out there. We would have dinner parties, serve the ice cream and just see what people thought. And then we would offer to cater some events. Freya worked for a real estate developer, so we catered their company party, one of their groundbreaking events, but really, we thought, "We need a big event to really get ourselves out there, to put this in front of as many people as possible."
And we thought, "Coachella Music Festival is the perfect way to just be [at a] culturally cool event, really get the word out and be able to position it in front of as many people as possible – a population that would then be coming back to LA." So we basically thought, "Okay, we've got to get in there. We've got to get the truck there." We had bought the truck for $2,900 on Craigslist. It was a beat up postal van. Really, we were paying for it. It had really fancy rims on the tires. I think that's all the $2,900 was for because the truck didn't need to drive.
So we figured out that if we joined AAA elite membership we could get one free 200-mile tow, so that got us to the desert. And because the truck didn't even drive at that point, they towed it there and put it on the festival grounds. And just doing that one big event helped us figure out scalability, figure out if there was an audience, figure out a lot of the operations [like] what flavors were most popular, so I am really glad we went big or went home.
Great story! How has your architectural training helped you in the actual running of your business? What specific/transferable skills have proved the most useful?
[Architectural training] ended up being extremely helpful. One, I think so much about a brand succeeding is how you tell your story, how you communicate your values to your following. Especially now; people really want to know the faces behind a brand, what they are about, where products come from, and in architecture you can really use your skills to create a visual language that people can identify with. You can really draw people to the brand. You can tell them a lot with what everything looks like. So, that's been really key. I do design work everyday. There is not a day that goes by where I don't touch, illustrate or design programs.
Secondly, architecture is very much an "it-takes-a-village" type career. You can't do it on your own. You need a contractor. You need a client. You need the public to use it or the client to use it. You need the building department. You need the suppliers. It really is a team effort to construct properly, and it's key to have that right team – I think that's very similar to being a CEO. It's all about surrounding yourself with the most talented people who can help you realize your vision and stay most true to your ideas.
And then architecture – it's so much about problem solving. It's being creative within structure, within laws, within budget. All those things, I think, translate to business. Like, there's the craziest ice cream sandwich you ever want to make – but is it going to be able to go into the production line? Are the retailers going to want it? Do you have a sustainable supplier to make that flavor? I really think architecture is that right- and left-brain balance that ends up being really helpful in business.
Would you ever go back to planning or could you still picture yourself working as an architect?
I like to think that I never left on some levels because of how much design I still do, how key it still is in everything about the brand, from the punny flavor names, to the relationships with the architects in our architectural community, to literally doing so much design work. It plays a huge role in my day-to-day. I've had to submit plans of the trucks to the health department, for our store HQ space next to our scoop shop in Culver City. So, yeah, it would be definitely a different thing to go back to the more traditional path of design.
However, I really feel that I'm still part of it in a big way, and I think more architects know about what I'm doing because of this alternative path. It would have taken me a lot longer to establish myself in the architectural community, taking in more, working in a studio designing buildings and executing those projects.
What are your plans with Coolhaus? How large do you want to scale it?
We think Coolhaus can be the Ben and Jerry's of our generation. We see it as a $100 million business and beyond, and I think because we have such a great culture, it's something that's here to stay. The saying is "If you have a great product, it could last ten years. If you have a great culture, it will last a century."
And I really feel that we have that. We want to keep developing new products, whether it's new ice cream sandwich flavors, new ice cream products going outside the ice cream world into the cookie world, into the cookie butters, outside of food into lifestyle products like scoopers and manufacturing equipment or other lifestyle products.
We really think that [with] Coolhaus, we could be buying other brands and incorporating their products into our wheel house. So there is just so much to do, and we really see this as a huge brand with big ambition that's here to stay.
Would you share your revenues with our readers?
Sure. This year, [we made] about $7.5 million.
Wow. That's really good. What year are you in?
This is our sixth year.
Do you have any advice for "Archipreneurs" who are interested in starting their own business? How did you start?
I would say: one, if you have a stable architecture job, it's okay to be developing something on the side. You don't have to quit and then do this. You can probably keep what you're doing. Think about the direction you want to take it and test the waters a little bit. So, take risks but take calculated risks.
Also, don't think of an architecture background as a disadvantage [and that] you have to learn from scratch. Use everything that you know. Implement it in your business because a lot of things that you have learned are actually huge assets for running a business. You may not see it that way, but you will if you appropriate it in the right way. Use it as a strength, not a weakness.
And I think there's more and more proof to people taking these alternative paths and having it work out. I think less than half of my graduating class from UCLA Masters ended up doing architecture traditionally. A lot of them did computer animation, advertising, real estate developments, ice cream, so there are pioneers.
This is a method that works: an architecture background that's applied to other fields. There is a good success rate, so don't be afraid. Don't feel like you're out there on your own, and no one's done this [before]. There is definitely a community of architects who've taken this route.
How do you see the future of architecture? In which areas (outside of traditional practice) can you see major opportunities for up and coming architects?
Well, I think a little bit what we were just talking about. I definitely see architecture as an evolving skill set, field, career path, where it's encompassing other pieces of fields but appropriating them to the architecture language, skill set, style, discourse. I have friends who have websites, who do web development. They're perfect examples. So I think there's going to be more and more of this interdisciplinary work.
I also think that … even though especially here in the US the economy has stabilized it's still scary to people who've gone through the layoffs and who have seen friends look for work for years. So I think because of that, architects, I hope, will look for more ways to financially incentivize themselves, whether they take equity in a project, whether they are the developer, and they own the land, whether they licensed a design that can be mass produced so that they have a passive income, or they're working the long hours with clients trying to find ways to create a more economically sustainable field so that we don't become known forever as the people who never sleep and then don't get paid! We should be getting paid like the doctors and lawyers!
Thank you very much for the interview, Natasha!
Thank you, it was fun!
About Natasha
In 2009, Natasha Case founded Coolhaus with Freya Estreller. Natasha and Freya launched their architecturally inspired gourmet ice cream sandwich company from their barely drive-able postal van at the Coachella Music Festival, which brought their ice cream to an audience of 100,000.
Over the festival weekend they garnered a loyal following and a great deal of viral press, returning to LA with a rapidly growing social media fan base and an eager audience of foodies. Since then, Natasha has been named a Forbes "30 under 30" and Zagat "30 Under 30", and has been featured in many national publications and TV shows, including the Food Network's Chopped and King of Cones, and Andy Cohen Live.
Coolhaus has become one of the leading innovative small dessert businesses, growing significantly over the years to include 4 trucks and 2 storefronts in LA, 2 trucks and 1 cart in NYC, 2 trucks in Austin and 2 trucks in Dallas, Texas. Now, consumers can even find Coolhaus' pre-packaged ice cream sandwiches, hand-dipped bars, and hand-packed pints in 4,000+ gourmet grocery stores nationwide, from Whole Foods and Sprouts to larger retailers like Kroger and Safeway.
Today, Natasha is the CEO of Coolhaus, creating new product opportunities, building new relationships and innovating in ways that keep Coolhaus on top of its game as the company's rapid expansion is set to continue.
Join our Newsletter
Get our best content on Architecture, Creative Strategies and Business. Delivered each week for free.
We won't send you spam. Unsubscribe at any time.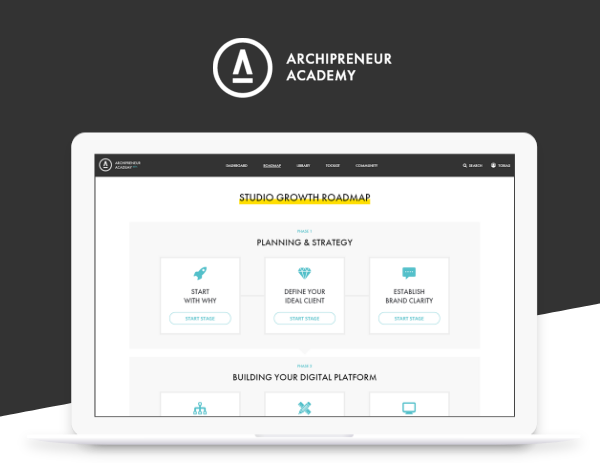 JOIN THE


ARCHIPRENEUR ACADEMY
9 Stage Studio Growth Roadmap
Library of In-Depth Courses
Checklists and Workbooks
Quick Tips and Tutorials
A Supportive Online Community
Download Checklist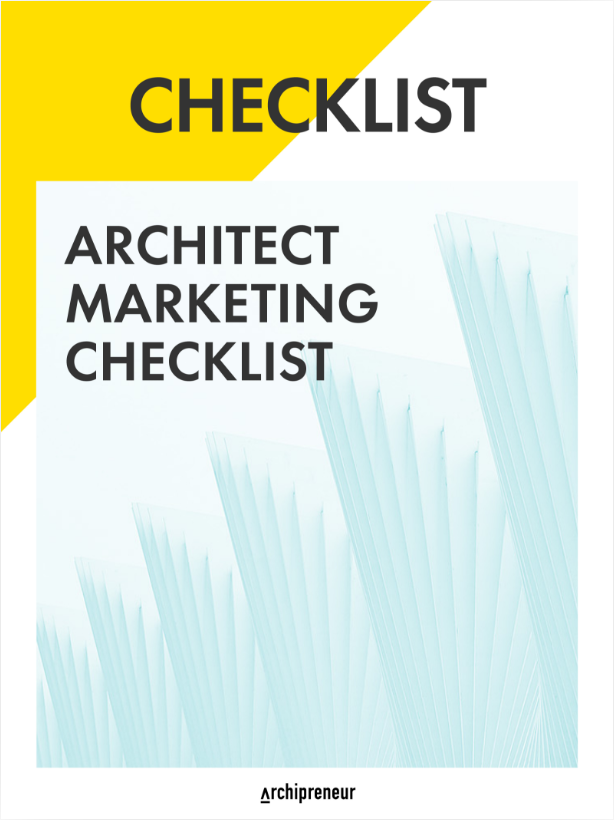 Recommended for you