Wired City: How Technology is Remapping the Urban Environment
Long gone are the days when technology's impact on our daily lives could be reduced to fun new gadgets and smaller cell phones. Today, the integration of computing capabilities with the physical world is changing how we live, work, interact and navigate our cities, simultaneously redefining the architecture industry.
Over the last few decades technology has gone from impacting the way we communicate and work to affecting every aspect of our daily lives. It has started to spill into the physical world and change the appearance and structure of our cities. Architects are no longer free to choose the degree to which they factor in technology in their design processes. Its omnipresence has started to change the way architecture users experience built environment, requiring and expecting an increasing level of responsiveness and interactivity. By putting the power of choice into the hands of ordinary people, technology has forced designers to reevaluate their role and embrace the changes.
Architectural typologies such as multi-family housing, office spaces and urban design have seen drastic changes due to the fast-paced technological evolution. The proximity of living spaces and work, which has marked most of the 20th century, has become a loose concept. Cities are developing and spreading in way that is less dependent on topography and physical connectedness, while our houses are becoming smarter and more energy efficient.
Numerous companies and startups across the globe are recognizing the importance of these phenomena and are at the forefront of a new wave that is flooding city streets. Particularly noticeable is the shift towards the 'sharing economy' which allows individuals to become retailers and service providers by cutting out the middleman. Peer-to-peer businesses have crossed over from the virtual world into the physical realm.
Here we categorized the main areas of modern living most transformed by technology and the major companies that channel this change.
#1 – Housing and Real Estate
The "sharing economy" or "collaborative consumption" has had the strongest impact on the housing and real estate market. Similar to Facebook, the world's most popular media owner which creates no content and Uber, the world's largest taxi company that owns no vehicles, AirBnB owns no real estate. Instead, it functions as a peer-to-peer online platform which allows people to rent their houses and apartments short-term. By choosing this type of accommodation over hotels and hostels, travelers acquire a wider range of choices, while owners can make profit from underused assets.
A similar scenario is playing out in the work environment. Companies like WeWork provide shared workspaces for entrepreneurs, freelancers and startups by subletting office spaces, along with furniture and Internet. Signing up for an unlimited membership allows people to use WeWork locations around the world and provides an opportunity to chose an environment that suits individual preferences.
WeWork operates by taking out a cut-rate lease on a floor of an office building and reorganizing the space in smaller parts which it then rents out to small business and startups. Because of the higher crowd density-the number of people per square meter-the company boosts its Net Operating Income (NOI), making it easier for them pay higher rents in prime locations compared to conventional companies. This development, connected to the growth of self-employment, telecommuting and freelancing, is redefining the concept of office spaces and threatens to completely overpower large companies in the fight for urban space.
Residential architecture is also being transformed by smart technologies. The introduction of connected appliances and clean energy into both old and new real estate is restructuring the use of domestic spaces. Smart heating systems, energy-efficient thermostats and automatic smoke sensors are among the products offered by Nest, home automation producer of programmable, self-learning, sensor-driven, Wi-Fi-enabled appliances that help save energy.
#2 – Transportation
Billion-dollar transportation company Uber has saturated the private transportation market with on-demand drivers, removing complicated logistics, parking tickets and maintenance hassle from the commuting equation. Hybrid companies like Tesla and Google, mostly operating in automotive and media industries, have already transitioned into different areas of technology.
Google is already testing their self-driving cars, outfitted with cameras and sensors and detailed maps of streets, traffic signals, curb heights and other information required for an unmanned vehicle to operate. It was recently announced that Tesla plans to build fully-functional autonomous cars by 2020, and Uber is planning to buy 500,000 of them.
Meanwhile, Uber has also introduced UberPool-carpooling service that cuts private transportation costs by almost 50%. Commuters are paired through Uber's logistic engine with other commuters with similar pickup and drop-off locations. By making urban transportation more convenient and less expensive, Uber is making it less attractive for people to buy individual cars and could eventually reduce the number of cars on the road in a city.
Many predict that, because of Uber, millions of people will forgo owning a car in the next few decades. Fewer personal cars would make for less congested, less polluted cities, making taxi cabs, limo services, traffic congestion, accidents and public parking a thing of the past.
#3 – Commerce
eCommerce is slowly removing the need for brick and mortar retail, and threatens to drive the modern shopping mall to extinction. Rising fuel prices, suburban sprawl and worsening automotive traffic increase the rate at which people are turning to online shopping and websites like Amazon, Alibaba, eBay and Instacart.
Shoppers can easily find products online instead of dealing with large retail establishments. Reports indicate that over 200 shopping malls across the United States are suffering 35 vacancy rates or higher. Although e-commerce, along with catalogue and direct mail, makes up less than 9% of total retail sales, this new development is expected to create a huge revolution in retail trends over the next decade.
When it comes to the built environment, this would entail the disappearance of an entire architectural typology which has marked the last century. It will also affect inner city areas by putting a great deal of pressure on small retailers. The migration of retail from the physical world to the virtual one will impact the amount of available urban space, creating new opportunities.
***
Private transportation and the real estate market may be experiencing the most immediate effects of technology, but this new trend is becoming increasingly important in the areas of urban planning and mass transport as well. Urban priorities are changing through mobility and the introduction of new frameworks for local and regional governance. Project developers and architects are facing new challenges in creating dynamic, evolving places that respond to the complexities of modern life.
What other companies do you think will impact the future of our cities?
Join our Newsletter
Get our best content on Architecture, Creative Strategies and Business. Delivered each week for free.
We won't send you spam. Unsubscribe at any time.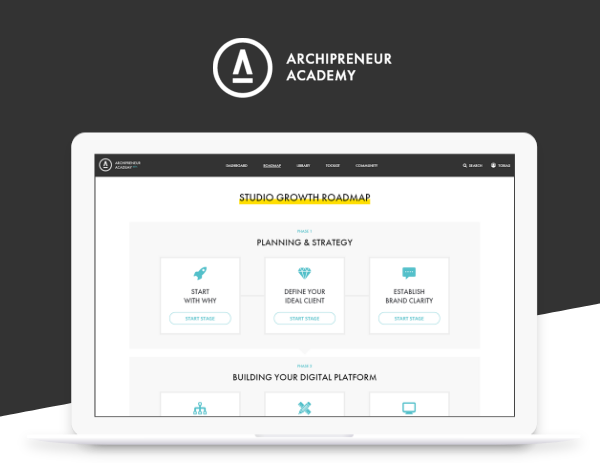 JOIN THE


ARCHIPRENEUR ACADEMY
9 Stage Studio Growth Roadmap
Library of In-Depth Courses
Checklists and Workbooks
Quick Tips and Tutorials
A Supportive Online Community
Download Checklist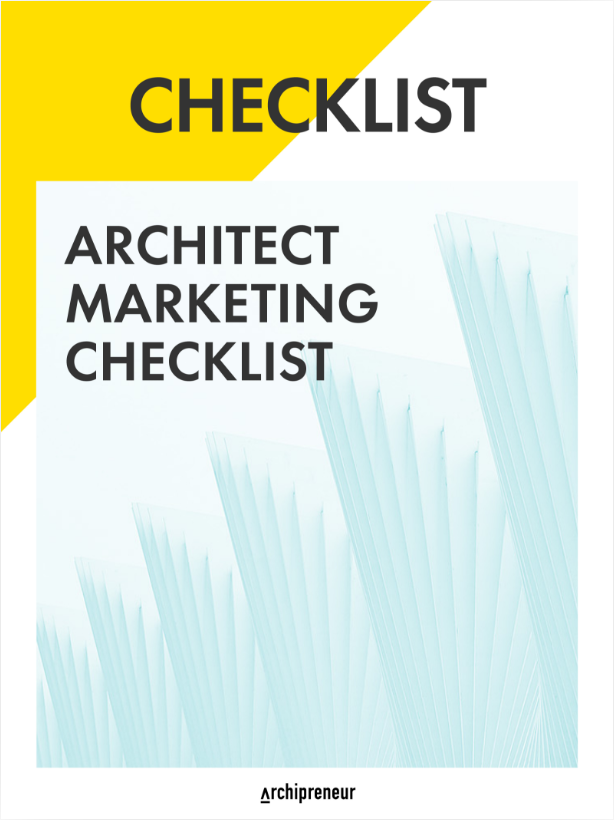 Recommended for you