The Archipreneur Report #01 is out now
The AEC industry is on the cusp of a technological transformation which will reshape its future. Over recent decades, the traditionally structured attitude of the architecture and building industry has stunted its growth and natural tendency to explore new territory as innovative thinkers and city shapers.
The Archipreneur Report focuses on new trends, business and tech innovation within the AEC industry. We are featuring innovators from architecture, design, construction and academia who explore the impacts of emerging technology, new business models and expanding opportunities for practice within the architecture industry and the built environment.
In our first report we present several founders and industry leaders who are paving new ways of professional practice which creatively combine their architectural skillset with intersecting fields. This leads to interesting combinations such as Architecture + Technology, Data + Design, Research + Entrepreneurship, Architecture + Development, Architecture + Building Products, and this is where innovation occurs, at the overlap of intersecting fields.
The Archipreneur Report #01 – Contents:
INTERVIEW – Architects as Inventors: Building a Product from Concept to Market
CASE STUDY – The Social Reactor: How KOGAA Transformed a Factory Into Their Own Creative Hub
RESEARCH – What Architecture Can Adopt from User Experience Design
INTERVIEW – UX for Space: Creating Meaningful Engagement through Data-Driven Design
INTERVIEW – Sensors for Cities: Ben van Berkel Explores Technology-Integrated Urban Design
AWARD – Top 10 Emerging Architecture Practices of 2018
INTERVIEW – Design for Life: How to Balance Your Creative Practice
HOW-TO – Taking The Leap: Practical Steps for Starting Your Own Practice
RESEARCH – How Architectural Thinking and Research Collaboration Brings Value to Creative Industries
RESEARCH – Thinking Ahead: Towards An Expanded Understanding of Design
We would greatly appreciate your feedback so we can improve our publication and better achieve our mission: to empower the built environment community by providing a resource with practical case studies, expert knowledge, real life inspiration, and the essential tools to envision and build the businesses AND cities of our future.
Join our Newsletter
Get our best content on Architecture, Creative Strategies and Business. Delivered each week for free.
We won't send you spam. Unsubscribe at any time.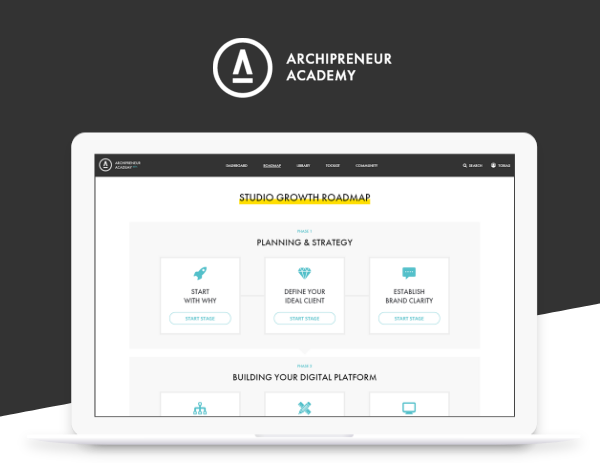 JOIN THE


ARCHIPRENEUR ACADEMY
9 Stage Studio Growth Roadmap
Library of In-Depth Courses
Checklists and Workbooks
Quick Tips and Tutorials
A Supportive Online Community
Download Checklist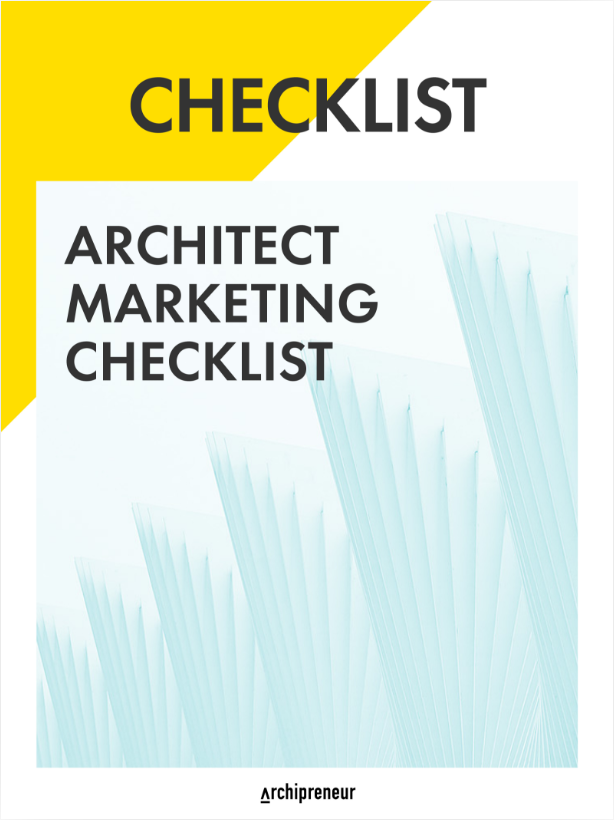 Recommended for you