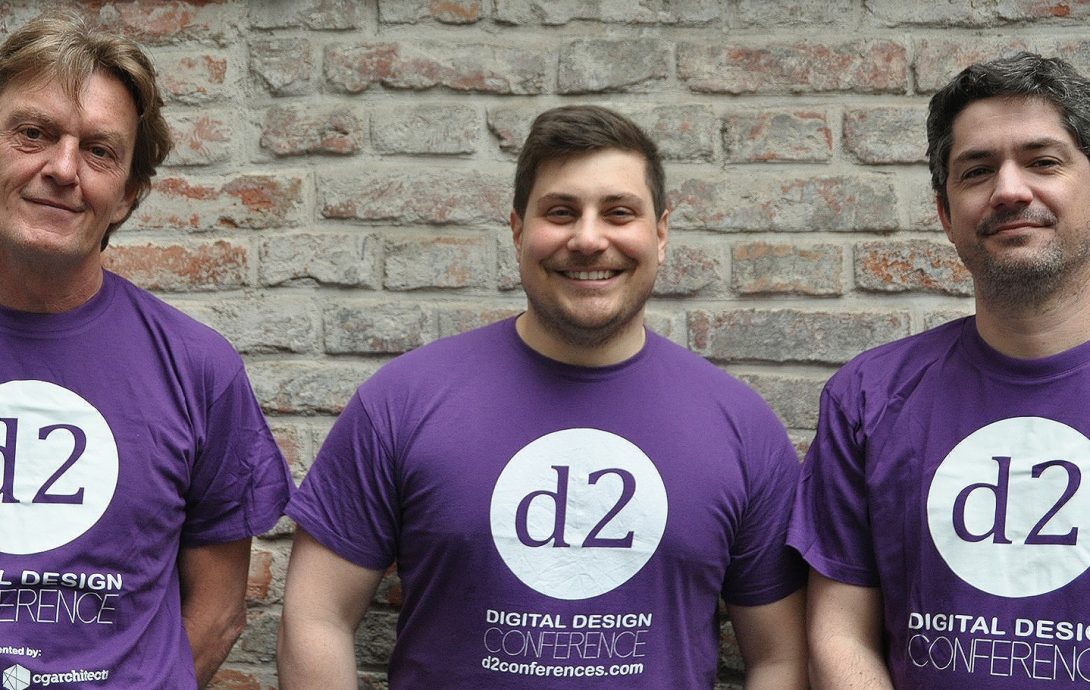 Founders of the d2 Conference Talk Architecture, Entrepreneurship and the Future of ArchViz
When I first spoke to Jason, Fabio and Christian– founders of the d2 Conference– about the possibility of doing an interview, my idea was to present three different people working in and around architecture, and ultimately coming together to pursue a single entrepreneurial idea.
Here, they talk about their respective journeys from mainstream architecture to ArchViz, as well as the challenges of running what has become one of the most relevant events in the field of architectural visualization, but also in digital arts in general.
Enjoy!
---
Can you talk a bit about your careers before founding d2 conference?
Jason: I studied architecture at the University of Arkansas and lived and worked in New York City for a few years after that. My wife (she is Austrian) and I moved to Austria in 2003. I had difficulties landing a job, since I did not really speak German, but eventually ended up working for an ArchViz company where realized that I really liked this part of the job. I continued working in a few architecture offices, doing a mix of 3d and regular architecture work, and then finally went out on my own in 2011. I met Fabio and Christian at the first event that they did in 2013. Soon after, Fabio contacted me about setting up an ArchViz office and helping run the conference with Christian. We renamed it to d2 conference in 2014 and soon after decided to focus solely on the conference and drop the ArchViz part of our office. Vienna is a tough place for this industry.
Fabio: I moved to Austria from London in 2009, after finishing my BA in architecture and meeting my wife– she is Austrian. Once in Vienna I started my master thesis in architectural science with a focus on digital architecture. After completing my master in 2011 I struggled with learning German and finding a job. At the same time I developed an interest in 3d and started looking for work opportunities. Since these were scarce, I took matters into my own hands and decided to think about what I could do to improve the situation.
Christian: My first professional experience was working for an architect. Since then I pursued a few different careers, including working as a professional ski instructor for 5 years and joining the SAE school of Audio Engineering in Vienna where I was a supervisor and instructor for 5 years. During this time, I also worked as a recording engineer and did recording and mastering for Austrian musicians and bands. Ultimately, I co-founded the AMT Advanced Media Training Gmbh– which is still running– and my main company, ThreeKC Mediaware Trading, which is also an authorized reseller for tech products and companies like Autodesk, Rhino, V-RAY, Maxon, Wacom, Lenovo, among others.
What made you decide to found the d2 conference?
Jason: It was already founded when I came in, so I guess I just got lucky. Right place, right time!
Fabio: There was no real market for visualization in Vienna, and the cheap work offered in the neighboring countries was quickly killing the profession. Clients in Vienna did not take our work seriously– we were considered pretty much a commodity type of service. All these issues needed to be addressed and discussed, and I wanted this to happen in the city where I lived.
Christian: I met Fabio in 2012 and hired him as an Autodesk AutoCAD teacher for a training program. We stayed in touch and did a few workshops together before deciding to create an ArchViz conference which was then called "symp.in". We got together with Jason in 2014 and organized the first d2 conference that had 54 attendees.
A large number of ArchViz artists are ex-architects. What do you think are the reasons behind pivoting from architecture to ArchViz?
Jason: There is surely a variety of reasons, but it seems the common theme is the lack of opportunities for architects in some countries. I also think that young architects become a bit disillusioned with architecture when they make the transition from university to working in an office. They find out, like I did, that the job is not exactly what they thought it would be. ArchViz provides a way to be creative every day, with the advantage of short project time spans. You get to see and work on many different projects instead of one big one for 2 to 3 years, which can happen in architecture.
Fabio: I think architecture (please architects do not hate me) can be enjoyed in 2 only stages– the initial stage, when the most important decisions are made and the idea gets formally structured, and at the inauguration of a building when all the struggles are finally over. I worked as an architect before going into ArchViz, but quickly learned that the process of making a building took way too long and that was something that did not interest me that much. Making images was thrilling, and having clients see their ideas taking shapes. The whole process was a lot more dynamic. It was almost natural for me to make the transition.
Christian: I think Jason and Fabio said it best.
What are the biggest challenges in organizing an event like d2 conference?
Jason: At the beginning, it was making it visible to our target audience. Now, it is trying to figure out what people will be interested to see at the conference. We talk about this a LOT, and it is very important for us to get this right. Give the people what they want!
Fabio: Well (I'm laughing in my head), at the beginning, the struggles where everywhere. I was the one with the main vision and I had to fight a lot against so many variables, but these are not worth mentioning right now. It was not a linear process. Jason and Christian have helped me figure out a lot of things and for that I am thankful. There were times when I thought I was going to lose everything, and although the fear is still there sometimes, at the moment I focus more on thinking about what to do to make people go bananas instead. This sometimes means bringing speakers that we know are going to make a lot of noise, but whom the rest of the industry do not know that well; it can mean organizing activities that are going to be entertaining and at the same time educational; it means showing off cool new tech that can make the life of ArchViz artists a lot better.
Christian: The biggest initial challenge was to give Fabio's vision a solid footing in today's reality. And then, of course, create a mood where the guests feel comfortable. That includes everything– from finding the right location for the year, the right speakers, food, etc. And, of course, finding a format that would also satisfy our sponsors.
Freelancers and firms of different sizes attend the conference. What do you think are the biggest pain points when it comes to growing their businesses? Is there a particular aspect of business development they often miss or neglect?
Jason: For someone trying to start out as a one-man shop, it seems that there is a problem identifying what to charge. Many times there is a basic lack of understanding of how to calculate the costs of doing business. Obviously, getting new clients is also up there, but without a properly calculated basis, it is hard to know where you should focus your energy.
Fabio: Research and development– this is by far the most neglected aspect. You cannot grow without consistent R&D. You simply stop evolving without it.
Christian: I think, as in any other business, what happens is that the prices go down, clients' expectations go up, and the respect for the work of visualizers diminishes. Another thing I've noticed is that most people who start running their own enterprises know very little about business and all the administrative aspects of the work like sales, marketing, taxes, and insurance, to name a few.
© Franco Garzarolli
What do you think is the biggest misconception architects have about ArchViz?
Jason: That's a bit tricky, as I have worked on both sides. I don't think there are really any overarching misconceptions. But it is definitely true that architects who do understand the process of our job make the best clients. The reality is that it is up to those of us who work in the industry to make the value of our work clear to architects and developers.
Fabio: I've worked as an architect and a visualizer, and now as a consultant. I have coached both architects and visualizers on how to talk to each other and have a better professional relationship. Communication is one of the biggest issues. Understanding each other's role is also an issue. For some reason architects and visualizers often end up in frienemy-type relationships that result in mediocre work simply because neither side takes a stand on what they believe is right. Of course, I am focusing on a small aspect of your question, but these are common denominators for most of my clients, so I think it is very relevant.
Christian: Architects usually want to control and put their name on everything. J
How do you see architectural visualization developing in the foreseeable future?
Jason: Things are moving fast these days technologically. Real-time rendering is a thing that will become a bigger part of the job when it reaches the right quality level, but it isn't there yet. When it does happen, though, companies that are already prepared to work in this way will have the upper hand. And just to clarify, I don't mean just using engines to make images. Instead, real-time will give us the ability to create multiple outputs with the same model. For example, you could extract stills, animations, as well as VR from the same source. I do think we are still a few years out, but it is coming as processing power increases.
Fabio: We are moving into a real-time visualization era. I hope designers will understand the use of real-time visualization as a tool and not confuse this with the role of those who try to create proper marketing material for architects. The industry will quickly have to define where the two overlap, otherwise it will be chaos (I think there will be chaos). Unlike ever before, we need to understand and master the business dynamics of the job so we can predict how our roles in the visualization process are going to be affected.
Christian: I think there will be an automated process of "standard" images, driven by new technologies like AI on one side, and VR and mixed reality on the other. A week ago I attended a presentation of the Microsoft Hololens with a BMW car company demo sequence which was really impressive!
Entrepreneurs and business owners often have a tough time achieving work-life balance. How do you avoid burnout?
Jason: This ties into knowing how to run a business. Everyone needs time for themselves, and this needs to be included in how you calculate your costs. If you allow for it, and charge accordingly, you can make sure to give yourself some breathing room without overworking yourself and/or our employees. I think the most successful studios have this figured out.
Fabio: Learn how to say "no". Don't be a diva but do learn when you need to simply say "no" (This is not possible. It will cost you extra.). Learn how to focus, be productive and stick to a precise schedule.
Christian: I think you have to learn this like all other things. When you're young you don't have a problem working long hours and under high pressure, but later in life you have to learn to say "no" to things that will cost you your time. Also, people should remember there is a real world beyond the monitor and it's well worth seeing. J
Any advice for those looking to break into archviz?
Jason: Learn as much as you can about the job. Knowing how to use the software is only a small part of it. Look at other artistic fields and learn from them. It is amazing what you can learn just from studying film, photography, and painting and then applying the techniques to ArchViz.
Fabio: Not necessarily in this order: do not go freelance before having tried working in an office first. And I mean an ArchViz office! Have 6-9 months of salary put away, reduce your expenses, and apply yourself until you make outstanding and unique work. Do not burn bridges and stay on good terms with your ex-colleagues. Try to leave your existing job having at least a few clients that can give you work.
Christian: Get into it! ArchViz is more exciting than many other business sectors!
What's next for d2 conference?
Jason: We have made an effort in the last two years to bring more non-ArchViz artists to speak at the d2 conference. This ties into the previous question, as these people are always a great source of inspiration for creative work. I personally love to learn from people in other creative fields and then try to apply that to ArchViz. A couple of good examples of such speakers from the last couple of years would be Mike Winkelmann (aka Beeple), Tomasz Wyszołmirski​ (Dabarti), Thomas Dubois, and Victor Enrich. We already have a couple more great surprises for this year, so we hope to see you at the d2 conference in Vienna.
Fabio: We always try to predict the direction the industry is headed by consulting different active and successful artists. We would like to expand a bit more, but are still focused on giving the d2 conference experience to all of our attendees. We want this event to remain intimate in order to give people a chance to meet, interact, learn new things and grow together.
Christian: Hmm… I think we should open up a little toward related industries and transform into a media-type company.
Join our Newsletter
Get our best content on Architecture, Creative Strategies and Business. Delivered each week for free.
We won't send you spam. Unsubscribe at any time.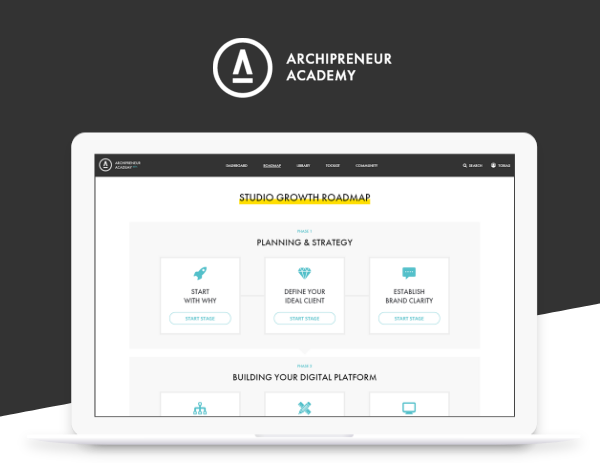 JOIN THE


ARCHIPRENEUR ACADEMY
9 Stage Studio Growth Roadmap
Library of In-Depth Courses
Checklists and Workbooks
Quick Tips and Tutorials
A Supportive Online Community
Download Checklist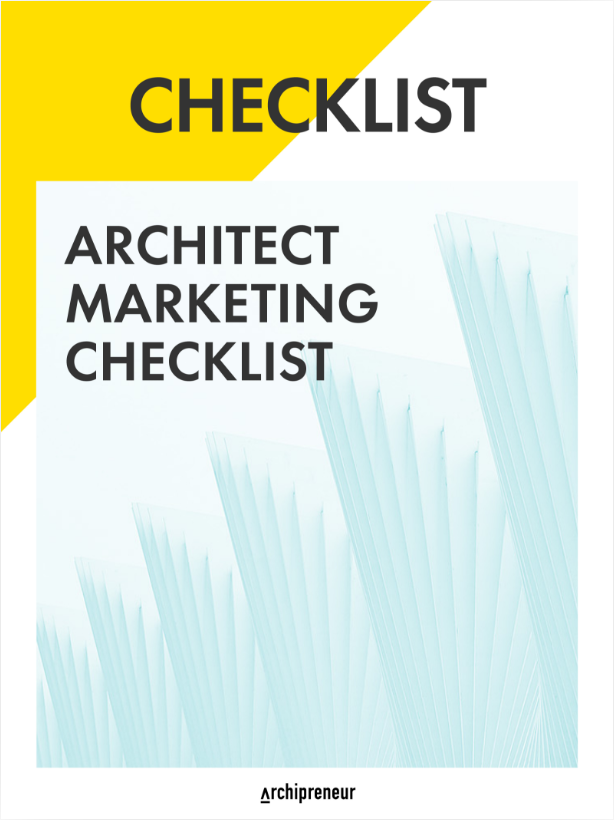 Recommended for you