4 Ways to Become an Architect as Developer
If you've been thinking of transitioning from architectural design services to real estate development, there is no longer a reason to put it off. You can use the abundance of information online and the numerous successful examples of architects taking matters into their own hands and become an architect as developer. These sources of knowledge act as a comprehensive blueprint to give you the confidence to take that first step.
For decades, the real estate community has perceived architects as "artistic" types who design well but can't crunch the numbers. This stereotype has become somewhat rooted in reality because of the flawed education system lacking in business instruction. Thankfully, over the last decade, there have been studios and individuals who proved that the transition in real estate development from working strictly in design to having more creative and business control is a viable option. Compared to other archipreneurial business models, architects pursuing real estate development is one the riskiest endeavours because of the cut-throat nature of the industry and the difficulty of getting a in the door. Nevertheless, it is possibly the most rewarding path.
Even should you feel that you lack business skills, background in architecture can give a competitive edge because you understand the process of building. For instance, many project managers in smaller architecture firms perform various roles such as recognizing potential locations that real estate developers might miss and spending a lot of time honing presentation skills. Additionally, over time, most working architects gain experience in specific typologies or areas in the AEC industry. This familiarity coupled with the ability to gradually add real estate development to their portfolio allows these architects to become design-builders.
In deciding to make this shift, your first project will depend on several circumstances including whether you already have a day job and want a low-risk scenario or if you're completely dedicated in time and resources to pivoting towards real estate. Alternatively, you could take relevant courses, earn a MBA or real estate development degree, reach out to experienced peers for advice or mentorship, and look into work opportunities to learn and build competency under knowledgeable people or real estate developers.
Different Approaches to Become an Architect as Developer
For more specific scenarios, the following are proven paths on which to transition from architecture to real estate and become an architect as developer:
Build Your Own House
According to the acclaimed architect-developer Jonathan Segal, building your own house is the No. 1 recommended course for architects who want to start developing their own projects. You are able to cut design costs, learn about the different aspects of real estate, build a network of collaborators, and perhaps create a blog documenting the entire process in order to reach out to potential clients and other interested parties. As such, the completed project can be an excellent marketing asset and turn you from a DIY builder into a design-build expert just like Zeke Freeman, principal architect at Root Architecture + Development.
Renovate Existing Buildings
Once you've found and bought the right property to renovate, you need to arrange financing. To avoid overinvesting and overcomplicating the design of a first development project, you can take out a mortgage or a bank loan; release equity from your own property to re-invest in the new; or sell, rent out, or remortgage the renovated property. If this seems like a plausible path for you, a inspiring example of an architect who got into real estate development through renovation projects is Cary Tamarkin. He purchased and renovated 140 Perry Street in New York's West Village at the tail end of a recession, a beginning success that led to his firm being one of the leading design-builds in the United States.
Build Co-Housing Communities
To learn on site and avoid assuming all the risks of development, residents and architects are able to have more control over project development by building co-housing. The two most common models of this are co-operatives and condominiums. These differ in terms of ownership, financing, and the architect's level of involvement. By teaming up with communities, architects can share financial risks, receive part of the profit, and get their project off the ground. For more on personal experiences with co-housing, check out our interview with Berlin-based architect-developer Matthew Griffin.
Crowdfund Your First Project
By generating public excitement about your project from its origins to its completion, you can use several models of crowdfunding, a route specific to the online world. These can be small, innovative prefab structures, projects on locations of great public interest, etc. You can choose to use the donation-, reward-, pre-sales-, lending- or investment-based crowdfunding options, as well as choose between different types of campaigns to mitigate financial risks. If you're looking to learn more on this topic, here is comprehensive list of all the crowdfunding models architects can use to finance their first development projects.
***
What are your experiences with getting a project of the ground? Please share your experiences in the comments below or join The Archipreneur Community to meet your fellow Archipreneurs.
Join our Newsletter
Get our best content on Architecture, Creative Strategies and Business. Delivered each week for free.
We won't send you spam. Unsubscribe at any time.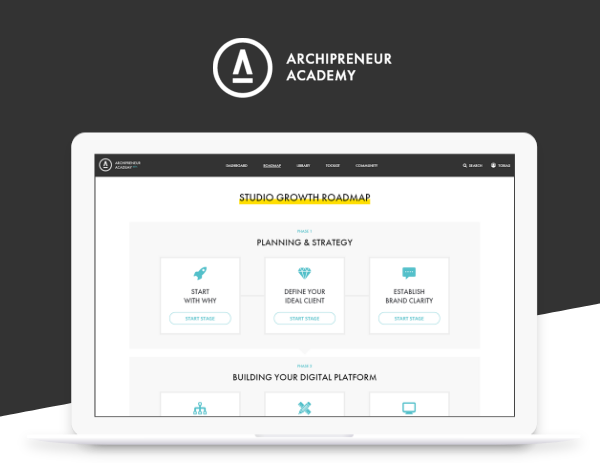 JOIN THE


ARCHIPRENEUR ACADEMY
9 Stage Studio Growth Roadmap
Library of In-Depth Courses
Checklists and Workbooks
Quick Tips and Tutorials
A Supportive Online Community
Download Checklist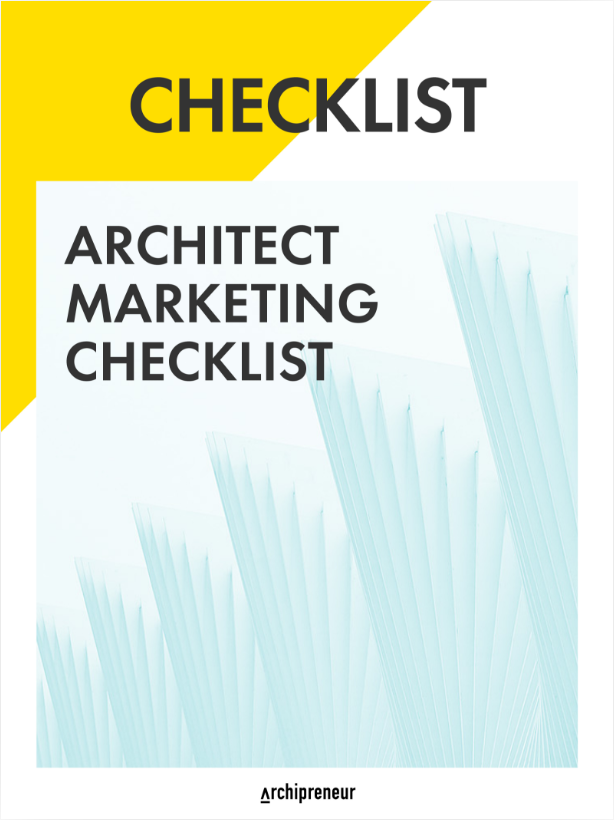 Recommended for you