Turn Your Ideas into Products: SaaS Business Model for Architects
Do you have an idea for a software that could make life easier for architects? Perhaps you already own an architecture-related software startup and are looking to scale up? There are several ways of selling software these days, but an increasingly successful model which is slowly pushing out the software as a product solution is Saas (Software as a Service).
Software as a Service (SaaS) is not a new concept. It's been around for a while, but has only recently gained popularity due to its advantages over the more traditional ways of delivering software. Most architects are familiar with the issues of expensive licenses, compatibility, paying for endless upgrades, and having to stay informed on the most recent bug fixes. Anyone who has as some point created a file that couldn't be opened on a client's or colleague's computer knows the frustration behind dealing with software as products.
Besides, this type of user engagement also requires certain skills in other aspects of software beside those relating to its actual use as a design tool. This constant back-and-forth between software developers and customers and required engagement by users has proven to be inefficient for both sides. Companies are increasingly switching to the SaaS business model as a way of making their products more accessible and drawing steady revenue streams instead of relying on the one-off license purchases.
Software as a Service delivers applications over the Internet and is based on charging regular fee for their use. The model also includes a variety of options like maintenance, hosting and customization. This business model is very scalable and responsive to customer feedback. Unlike the software as a product model, SaaS firms that are just starting out recover their investment much slower, but often manage to work better over the long haul as they later generate steadier revenue streams. The economics of SaaS can be diverse, but the common denominator among all SaaS-based businesses is a high level of automation and the ability to introduce changes based on user experience quicker and across entire platforms.
SaaS software and applications use the provider's servers and, in order to access the software, users only need access to the Internet. Since internet access in the developed society is pretty much a given, this isn't an issue. Some companies also provide the option of working while offline, and allow the content to be automatically updated once you go back online. SaaS companies also roll out upgrades across the entire system, lessening the amount of work required from the user. There is no need for installing software on your machine and having to purchase several licenses for your employees. Maintaining the hardware falls under the jurisdiction of the provider which also provides secure data backups. It is all about convenience and reliability.
SaaS is also beneficial for startups, as is allows the introduction of incremental changes and eliminates the need for spending huge amounts of time perfecting the software before it's finally shipped. A similar type of scenario played out in the case of ArchiOffice, time and expense tracking, project management, billing, accounting and reporting software for architects.
ArchiOffice Online a multi-user, cloud-based application currently part of the offering by California-based BQE Software, with over 325,000 active users, but its beginning were quite humble. It was first developed as a much cruder version by architect Steven Burns. Burns ran his own practice in Chicago and was feeling overwhelmed by the amount of administrative work he had to complete each day. By the time he would finish with invoicing, project management and time tracking, hardly any time was left for him to design. He decided to build a tool which would streamline these tedious tasks and free him up to participate in the creative aspects of the work.
Other local firms heard about the software and wanted to try it out. Noticing the success of the solution, Burns hired a team of professional coders to optimize the solution and soon sold his interest in the architectural firm to his partner in order to focus strictly on ArchiOffice. After meeting with BQE CEO, Shafat Qazi, he decided to join their enterprise and make ArchiOffice part of their product line. Initially conceived as a license-based software, BQE gradually converted it to a fully SaaS and cloud-based business model in 2014 with subscription-based pricing.
A revenue model in SaaS doesn't rely only on subscriptions. Upselling is also a great technique for getting your existing customers to buy new features and complementary products to those they're already using. You can also offer additional improved services and strengthen your revenue streams by making your products compatible with other software applications. Young startups can speed up their growth with affiliate sales, thus lowering the costs of marketing and expand while keeping their existing customers on board. Using specialized services like SaaSAds can also generate additional recurring income.
***
The startup culture is known to be driven by technological innovation. However, nowadays, innovation in the arena of small businesses is more connected to new business models. The reasons behind startup failures are usually not related to inefficient technologies, but are rooted in the lack of defined ideas for acquiring customers and generating revenue. As with other business models with great potential, the success of a SaaS-based business is determined by several factors, including financing strategies, sales techniques, partnering and defining a value proposition.
Join our Newsletter
Get our best content on Architecture, Creative Strategies and Business. Delivered each week for free.
We won't send you spam. Unsubscribe at any time.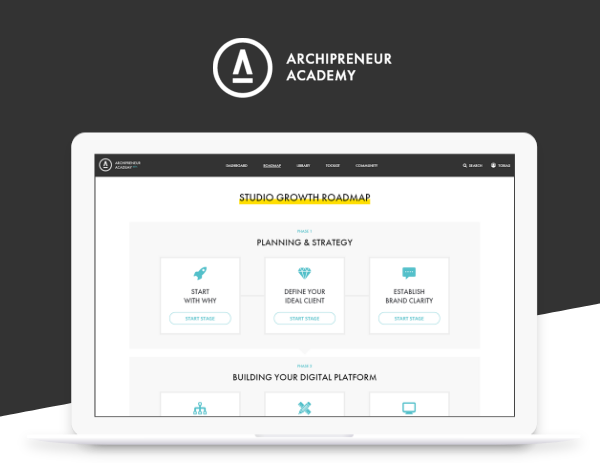 JOIN THE


ARCHIPRENEUR ACADEMY
9 Stage Studio Growth Roadmap
Library of In-Depth Courses
Checklists and Workbooks
Quick Tips and Tutorials
A Supportive Online Community
Download Checklist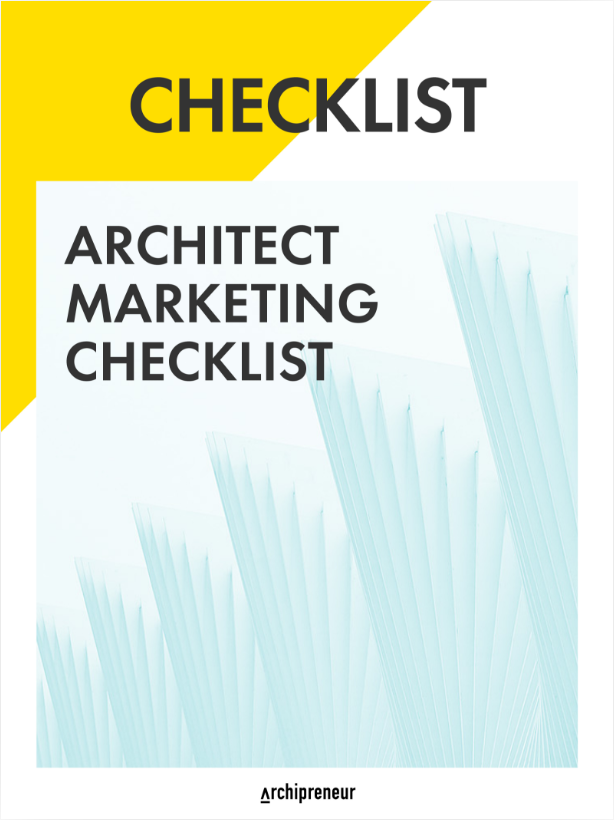 Recommended for you