Visualizing Architecture: How Jim Keen's Hand Drawn Illustrations Stand out from Renderings
Archipreneur Insights is an interview series with experts and entrepreneurs in the field of architecture, building and development, highlighting the creative and unusual operations of their businesses and projects. Considering we're very deep within the age of technology, we also look at how these community leaders have used alternative methods to achieve their career and business goals. Let's learn, share and (literally) build together.
This week's interview is with Jim Keen, an architect, illustrator and author from Brooklyn.
Jim has been working as an architect in London, Sydney and New York for twenty years, before he pursued a career in illustration and literature.
In a time when architects have unprecedented means to depict ideas, with an explosion in technology from photo-realistic rendering to virtual reality, Jim took a step back. But his architectural hand drawings are no sentimental approach to good old sketches, rather is he using latest technology to shift the focus back to the essence of the architectural idea. His clear line drawing style communicates the design, atmosphere and space in detail but "without the fake-realness that can so easily derail presentations."
See for yourself and enjoy the interview!
---
You have a lot of experience as a practicing architect. When and why did you decide to shift your focus to illustration?
I really enjoyed my architectural career, and over twenty years I was able to work in London, Sydney and New York for both Grimshaw Architects and KPF. I feel very lucky to have achieved what I did.
However I was feeling increasingly restless and wanted to try other approaches to life while I still could. I've always wanted to write fiction and I've used hand drawn illustrations in successful presentations for years so decided to take the plunge two years ago. I work on illustration in the day and my novel, 'The Streets and The Skies' at night while my children are asleep.
Did 20 years of working in an architectural office prepare you for your life as a freelance illustrator and author?
It is a huge help. After working so long 'on the other side of the table' there is a sort of short hand you develop in architectural conversations. This means the amount of time architects have to spend explaining the design or revising my work is very small compared to cheaper non architect renderers.
I'm also fluent in the 3D software architects use so they can just provide the model and I do the rest – camera set ups, whatever is needed which is very different from the 'traditional' illustrator who wants everything given to them.
Fiction is completely different but being self disciplined and working to tight schedules is something that definitely crosses both careers!
What differentiates your illustrations from photorealistic renderings, which are flooding the architectural world?
Renderings have become so overused they no longer have any impact. Clients are bored of them and the same old presentations give the same old results.
Hand drawing makes your work stand out from the crowd so you immediately make an impact. As it is looser in its character it allows the designer more time to design and helps the client focus on what is important – the space not on the details.
Hand drawing is a clearer, faster and more original means of design communication than digital images these days.
How do you promote your illustrations? Do you do marketing?
I had a lot of plans when I started out but the work came in so quickly, I so far haven't done any marketing at all apart from my websites – www.jimkeen.com and www.mechanical.one. I'm finding there is a reason startups have two people, one to get the work and one to do the work! I'm looking for a marketer now to help if anyone wants to reach out to me …
What are your tools for "spacial" storytelling?
Apple chose my work to publicize their new iPad Pro as I've worked very hard to develop a style of illustration that explains space as clearly and simply as possible with iOS tools. I draw with a 12.9" iPad Pro and use a MacBook Pro when needed.
They're just tools though – it all starts with the design intent. What is the image to convey and why? Once I understand that I mock up the layout first, proportions, entourage, colors then add as little detail as I can. Less is more if you want the client to appreciate the space quickly.
Look at the illustration style of Hergé in Tin Tin for instance, so much is communicated so simply. There is a great quote from him, "I would have drawn less but I didn't have the time." Which explains it well,
like minimal architecture minimal illustrations take far more work than throwing everything possible into the image.
What software do you use to create your illustrations?
iOS – Morpholio Trace and Procreate on an iPad Pro and Photoshop on MacBook Pro for illustrations. Scrivener for writing.
Do you have any advice for archipreneurs who are interested in starting their own business?
Why should anyone use you or your product? You have to be extremely clear about that and have a good reason. (I've spent far more time explaining why I draw than I expected!)
Oh and be prepared for most people not to understand why you're leaving your day job :)
How do you see the future of the architectural profession? In which areas (outside of traditional practice) can you see major opportunities for up and coming developers and architects?
AI and automation are going to reduce architectural employment significantly over the next 30 years. Any job that is rule based (space planning, zoning, scheduling etc) is going away sooner rather than later. However AI will struggle with social interactions so the future is more than ever dependent upon how we interact with each other and the space around us.
About Jim Keen
Jim Keen is an award winning architect who worked for Grimshaw Architects and KPF in London, Sydney and New York. After twenty years in the profession he switched to pursue a career in illustration and literature.
He has perfected a style of visual communication so effective that Apple commissioned art work from him to promote their new iPad Pro. This clear line style communicates the design intent instantly without the excessive detail computer renderings are forced to provide. This enable the client to focus on the design and space instead of details.
He has written three novels, the third of which, "The Streets and The Skies,"  is due out next year.
Join our Newsletter
Get our best content on Architecture, Creative Strategies and Business. Delivered each week for free.
We won't send you spam. Unsubscribe at any time.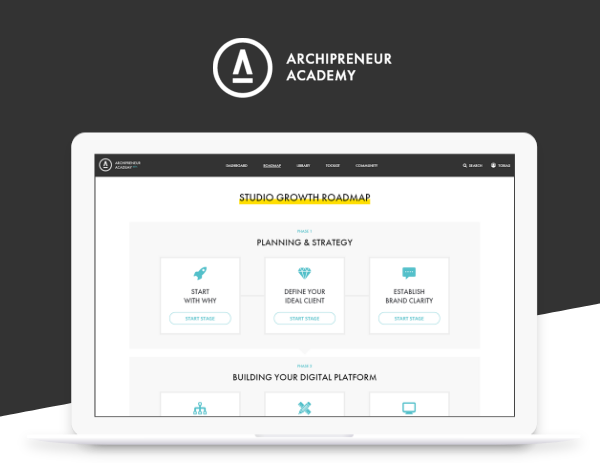 JOIN THE


ARCHIPRENEUR ACADEMY
9 Stage Studio Growth Roadmap
Library of In-Depth Courses
Checklists and Workbooks
Quick Tips and Tutorials
A Supportive Online Community
Download Checklist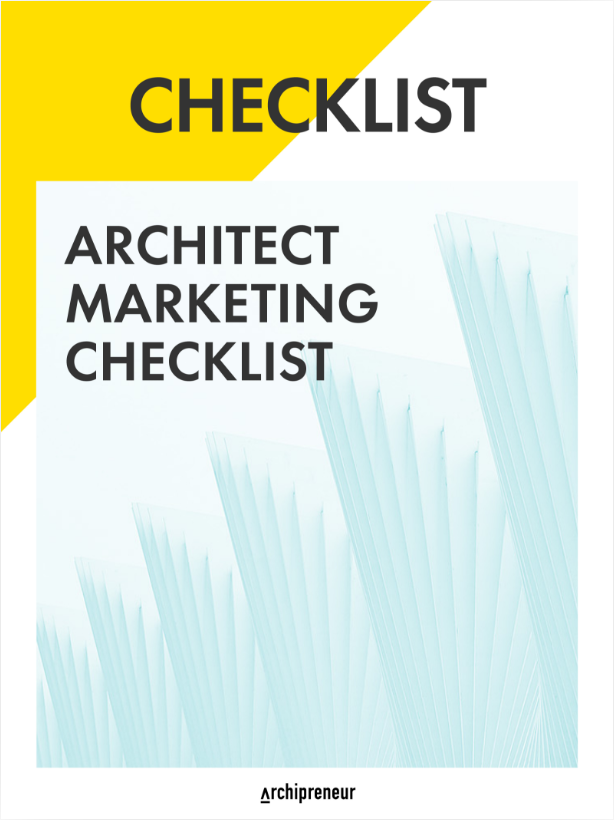 Recommended for you