Architectural Idea Incubators: How 5 Successful Architecture Firms are Fostering Innovation
These five architecture firms show how fostering innovation and creativity through in-house idea incubators and research labs helps them stay ahead of the curve.
We recently published a list of must-watch TED talks for archipreneurs, which includes the one delivered by growth specialist and business strategist Knut Haanaes. Looking for reasons why companies fail, Haanaes finds that exploiting what you already have can be bad in the long term, while focusing only on exploration can be bad short term. Innovation and competence both need to be in place in order to successfully run a business today, and avoid becoming obsolete tomorrow.
Many among the most successful architecture firms in the world have long begun to widen the scope of their work, and continue to branch out into various fields outside of what we conventionally see as architecture. Technological innovation, cross-disciplinary partnerships and research collaborations go hand in hand with consistent delivery of successful projects. In fact, while offering reliable, top notch products and services is a great basis for building a successful business, innovation is the aspect that propels these firms forward and allows them to stay ahead of the competition.
1# BIG
By exploring new financing models and experimenting with innovative design solutions and materials, BIG is broadening the scope of architectural practice. Its incubator, called BIG IDEAS, allows innovators to create design prototypes, products and new materials for the AEC industry.
Among the projects being developed under the BIG IDEAS umbrella are an Internet of Things door lock called Friday, prototypes for a life-sized Tesla coil, steam-ring generators, smart building materials and even a Hyperloop high-speed transportation system. Also, the firm rigorously incorporates popular media and new technology in their marketing campaigns, utilizing GoPro videography, augmented reality, comic books, holograms to name a few.
2# Perkins + Will
One of the leading architecture offices in the United States, Perkins + Will, experiments with new technologies to improve healthcare design. They have recently established an in-house incubator program, which allows them to develop and support small research projects through micro-grants.
The firm also created 10 new laboratories that aim to tackle sustainability issues, resilience, the human experience, the design process, and mobility. In order to encourage designers to innovate, Perkins+Will organized an annual competition through which the most promising projects that are further developed within the Innovation Incubator System.
The first Innovation Incubator call-for-submissions resulted in 89 entries from Perkins + Will professionals competing for micro-grants of 40 hours of company-paid time over a six-month period. Nineteen were chosen from across their global offices, and each successfully completed projects, presentations or publications. Since then, the firm has awarded two cohorts of Innovation Incubator participants annually – in spring and fall of each year – funding at least ten projects per class.
3# NBBJ
NBBJ is among the first architecture firms that fully embrace Virtual Reality (VR) and Augmented Reality (AR). While a number of firms in the design industry have examined the promise of VR, the firm's partnership with Visual Vocal marks the first instance of an established design firm incubating a VR startup inside its own offices and developing new tools to improve decision-making.
The initiative is part of NBBJ's ongoing investment in and development of digital tools. It will pilot the Visual Vocal software on design projects for healthcare, corporate, and urban planning clients. Ultimately the tool will then become available to the greater architecture, engineering, and construction industry.
4# KieranTimberlake
Philadelphia-based design studio, led by architect KieranTimberlake, has embraced innovation by turning their own office into a research lab where they test out various design and technological solutions related to energy efficiency, sustainable design and sensor-driven products for the AEC industry.
Here the team produces full-size prototypes of architectural elements, using their own "home" to create efficient innovative products such weather-tracking software and smart materials. They collect data from their own office to explore natural thermal comfort, as well as mass customization, off-site fabrication and prototyping.
5# Foster + Partners
Foster+Partners have managed to stay ahead of the competition for many years. The practice is on the frontier of innovative design thanks to it is dedicated research and development teams and numerous research collaborations. Their in-house team of researchers is a mix of material specialists, mathematicians, aerospace engineers, architects, artists and acousticians who use state-of-the art technological tools to design.
They were recently asked by the European Space Agency to design a habitat for the Moon. For this project they teamed up with space engineering company Alta and D-Shape, the organization behind the world's largest 3D printer. The project is an inflatable skeleton structure that can be transported flat-pack style and assembled by robots using local materials like Moon dust to 3D print a protective shell.
While this specific project might seem too out there for those concerned with revenue and business growth, it is useful to notice that this dedication to innovation is also behind the projects such as the Gherkin in London and Hong Kong International Airport.
***
What role does innovation play in your business? Do you think having an in-house idea incubator is something archipreneurs should consider?
Join our Newsletter
Get our best content on Architecture, Creative Strategies and Business. Delivered each week for free.
We won't send you spam. Unsubscribe at any time.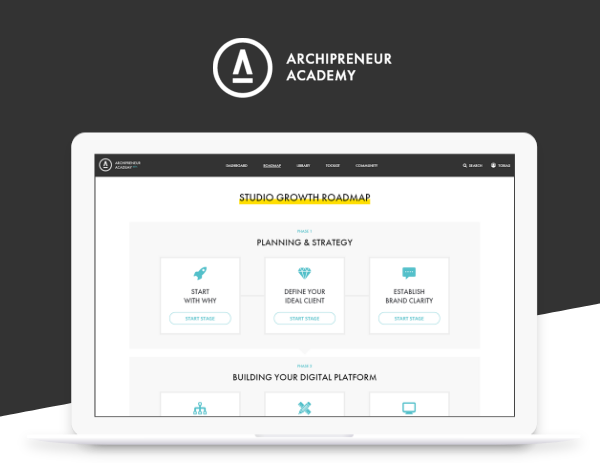 JOIN THE


ARCHIPRENEUR ACADEMY
9 Stage Studio Growth Roadmap
Library of In-Depth Courses
Checklists and Workbooks
Quick Tips and Tutorials
A Supportive Online Community
Download Checklist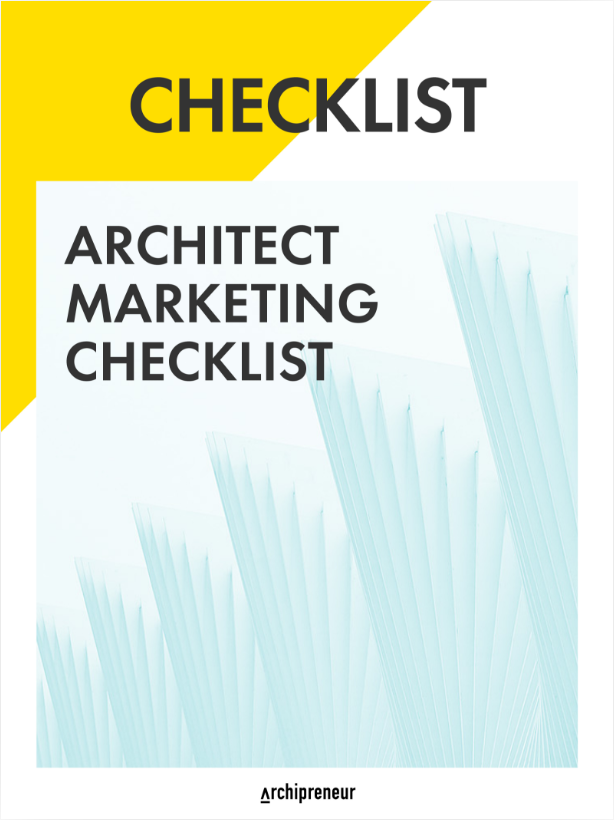 Recommended for you