Thoughts on Disrupting the AEC Industry
New technological advancements and an emerging globalized economy are radically altering all aspects of our built environment. Successful adaptation can be tested by the extent a development can attune itself to our ever-changing climate. But the AEC (Architecture, Engineering and Construction) industry still makes use of methods and technology that has long been considered old hat. The time for change is now – but is the AEC (Architecture, Engineering and Construction) industry up to the task?
The fast-paced advancement of technology and globalization has introduced new business models, more efficient coordination and, above all, an environment where the evolution of industries can no longer be a linear process. Crosscutting disciplines are emerging as a new business paradigm in the age of digital economy. This trend for interlinking disciplines is also penetrating the AEC industry – but at what rate?
We are seeing great advancements in the fields of Building Information Modeling (BIM), artificial intelligence, 3D printing, nanomaterials and communications (Airbnb and Uber are two of many similar ventures that are remapping our cities) but the AEC profession is struggling to keep up. Even today, the majority of architecture studios essentially operate within a 50-year old framework, project funding mechanisms seem outdated, turnaround is slow and most construction work is still performed manually.
Any improvements, however, are noticeable, and they are mostly in the area of new software and automation. While the latter usually occurs under the patronage of institutes and corporate businesses, when it comes to software, the innovators are mostly teams of young professionals who combine their architectural background with their knowledge of coding.
The following details the developments currently underway in the categories of design, presentation and construction, and demonstrates how architects, engineers and construction managers can benefit from these innovations:
Design
A myriad of new architecture apps have started to make a difference in creating efficient and versatile designs. These new tools allow architects to reexamine floor plans, make quick design changes and reposition virtual furniture using nothing more than their smartphones and tablets. Some of these apps allow architects to measure a room's dimensions and draw plans on-site, like MagicPlan. Native Rhino 3D models can be viewed and shared on a mobile or tablet using iRhino, while the Floored iPad app targets the real estate market and displays 3D floor plans using next-generation 3D cameras.
The Zurich-based founders of Archilogic have developed a way to produce interactive environments through advanced algorithms that turn real estate floor plans into scalable 3D models. The models don't require any software, apps, or prior knowledge for using Archilogic. The team plans to introduce an option to enable external users to upload their own content onto the platform and so build an extensive 3D database online.
The cloud-based green app Plangrid is aiming to revamp the construction industry by allowing its users to store blueprints and construction documents on iPads and iPhones, which will save contractors' time and, crucially, paper. Users of the app can share plans, markups, photos and reports. All project drawings are stored in the cloud and can be used by general contractors, construction workers, architects, engineers and other project team members, so completely removing the need for paper.
Presentation
Taking their cue from interactive and immersive videogame environments, young architects have started to use 3D as more than a set of hyper-realistic design stills. A game-changer in this field is the IrisVR, which has taken 3D into the world of virtual reality and allowed architects to convert and view their 3D SketchUp, Revit, and BIM models in virtual reality using Oculus Rift. Architects can use IrisVR during the design process but its greatest potential lies in showing clients new buildings or other types of projects on the application itself rather than having to resort to costly and time-consuming on-site visits. The app is still in its prototype phase but it promises to revolutionize the way we visualize architecture before construction work takes place.
In architecture, drones are now providing an abundance of information on context and visual representation. Remote-controlled technology allows architects, photographers, videographers and planners to gain a greater insight into built environments. Although the use of unmanned aerial vehicles has officially been sanctioned, numerous examples of valuable drone footage, including the building of Apple's sprawling corporate headquarters in California, prove the benefits of this new trend.
Construction
In terms of construction, automated and autonomous machines are becoming mainstream and transforming the ways materials are made. Innovative use of robots bridges the gap between old construction techniques and more advanced design tools, as well as the gap between the architecture industry and academia. The now famous industrial robot KUKA is equipped for the (pre-)fabrication of building elements and parts, as well as molds for laminating fiber composites and mock-ups for furniture, car and industrial design. KUKA has made experimental design possible by introducing cutting-edge technology to the world. Students at ICD Stuttgart, for example, used a 6-axis KUKA to design innovative pavilion structures each year by implementing various lightweight carbon fiber composites.
An even more radical approach to fabrication has been taken up by young professionals and studios like Gramazio & Kohler and Raffaello d'Andrea. This studio built a 6-meter tall tower using a small quad-rotor helicopter. Automated building facades are currently being researched by architects Stephen A. Gage and Will Thorn, while students at Sci/Arc are configuring robotic arms in choreographed collaborative movements.
3D printing technology has become a significant trend in building construction. One of the most advanced examples is a project by Behrokh Khoshnevis, whose revolutionary robot can 3D print an entire 2,500-square-foot home in just 24 hours. This 3D printer has two crane-like arms and a crossbeam to carry the printhead. The entire machine runs along a set of tracks and can work simultaneously on all parts of the house. This process, named contour crafting, caught NASA's eye, which has since given Khoshnevis a grant to experiment with lunar structures and buildings that could potentially be erected on other Earth-like planets.
***
Although we are yet to see a substantial movement toward an organic approach to building spaces, the above examples provide glimpses into a more collaborative, versatile and adaptable future for the AEC industry. This prospect is closely tied with archipreneurship, an emerging service that specifically explores the ways for synergizing technological advancements and globalization.
Join our Newsletter
Get our best content on Architecture, Creative Strategies and Business. Delivered each week for free.
We won't send you spam. Unsubscribe at any time.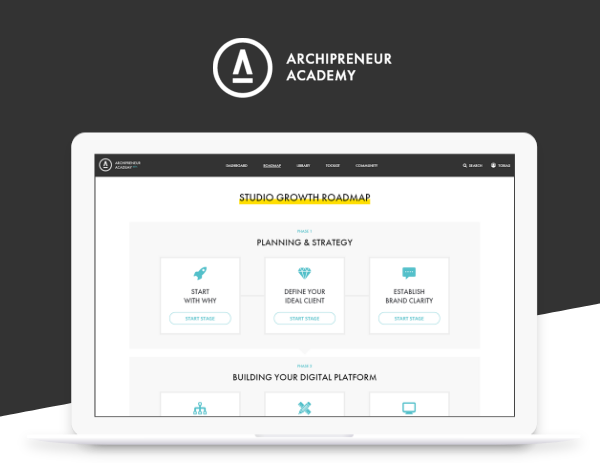 JOIN THE


ARCHIPRENEUR ACADEMY
9 Stage Studio Growth Roadmap
Library of In-Depth Courses
Checklists and Workbooks
Quick Tips and Tutorials
A Supportive Online Community
Download Checklist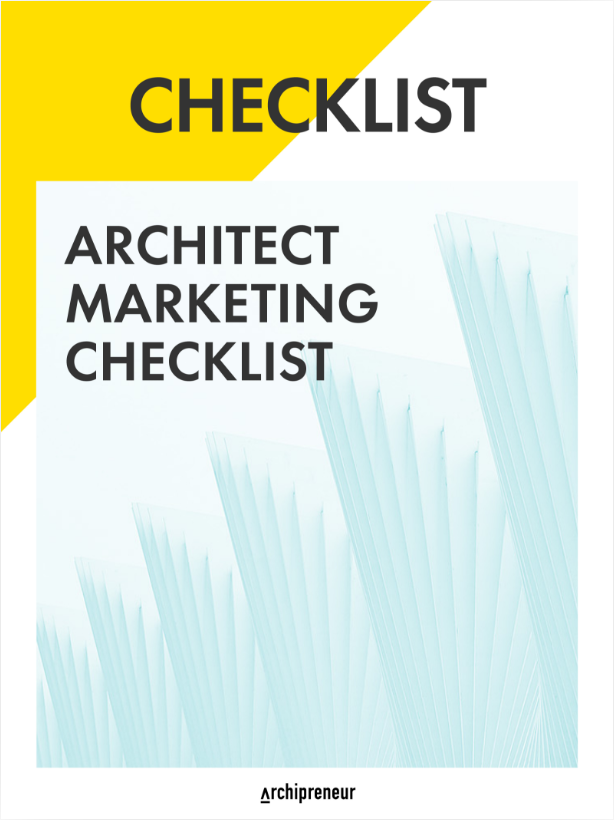 Recommended for you