How the Architects at 'Deadline' Became Their Own Clients to Design Their First Building
Welcome to our projects series where we present benchmarks of urban living – self developed by architects and creative city makers. This week we want to present you the project Slender – Bender by Berlin based Deadline.
Slender – Bender is the first building of Deadline's architects Matthew Griffin and Britta Jürgens. In embarking on this project they deliberately assumed the dual roles of architect and developer. As young architects and almost no experience in building it was impossible to find someone to trust them, so they became their own clients. By thus expanding their profession's field of action, they maximized the creative potential of their project.
"We believe," Matthew Griffin said in an interview with archipreneur, "that to have the chance to do groundbreaking architectural work, you have to have control of many of the aspects that traditionally lie with developers."
After a two-year search, they purchased a narrow site on a busy street in Berlin-Mitte. The front half of the site was an overgrown bombsite. The slender four-storey building surviving at the rear contained eight small apartments and had seen little change in the previous 50 years.
Because of their subsidiary role as developers, the architects were able to give priority to architectural quality throughout negotiations with the banks, the bureaucracy and the builders.
The finished project is a complex interweave of new construction, and renovation. In the first phase the architects completely transformed the narrow original wing by renovating the apartments to create six "minilofts®" – apartments that can be rented as an alternative to hotel rooms. On top of these they constructed an award winning two-storey family "house" (Slender) with a roof garden.
The second phase (Bender) is rooted in the first. The two floors and the roof of the "house" are accessed from the addition. Three bent stainless steel ribbons embrace the existing rear wing behind and navigate between the buildings on either side. The resulting building presents a strong outward thrust, a striving towards the future that is grounded in the past.
Combined these buildings comprise the minilofts® – run as a family business –, Deadline's office, a shop, car parking and a family "house" on top of the house.
Location:
Hessische Str. 5, Berlin, Germany
Project Data:
Bender 
Architect: Deadline architects: Matthew Griffin and Britta Jürgens
Client: Jürgens, Jürgens, Griffin GbR
Construction: May 2003 – April 2004
Gross floor area: 560 sqm (2,028 SF)
1 shop 30 sqm (322 SF)
8 miniloft units  each 45 sqm (484 SF)
1 office maisonette 100 sqm + 10 sqm terrace (1,076 + 107 SF)
4 parking spaces
Slender  
Architect: Deadline architects: Matthew Griffin and Britta Jürgens
Client: Jürgens, Jürgens, Griffin GbR
Construction: August 2001 – May 2002
Gross floor area: 130 sqm (1,400 SF)
Balcony and Roof Garden: 70 sqm (750 SF)
6 miniloft units each 40 sqm (430 SF)
Join our Newsletter
Get our best content on Architecture, Creative Strategies and Business. Delivered each week for free.
We won't send you spam. Unsubscribe at any time.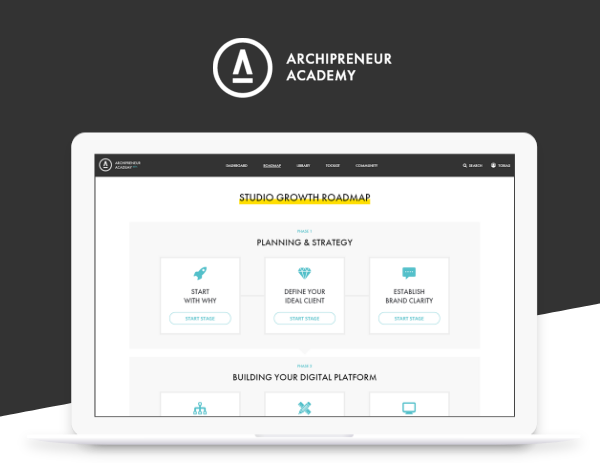 JOIN THE


ARCHIPRENEUR ACADEMY
9 Stage Studio Growth Roadmap
Library of In-Depth Courses
Checklists and Workbooks
Quick Tips and Tutorials
A Supportive Online Community
Download Checklist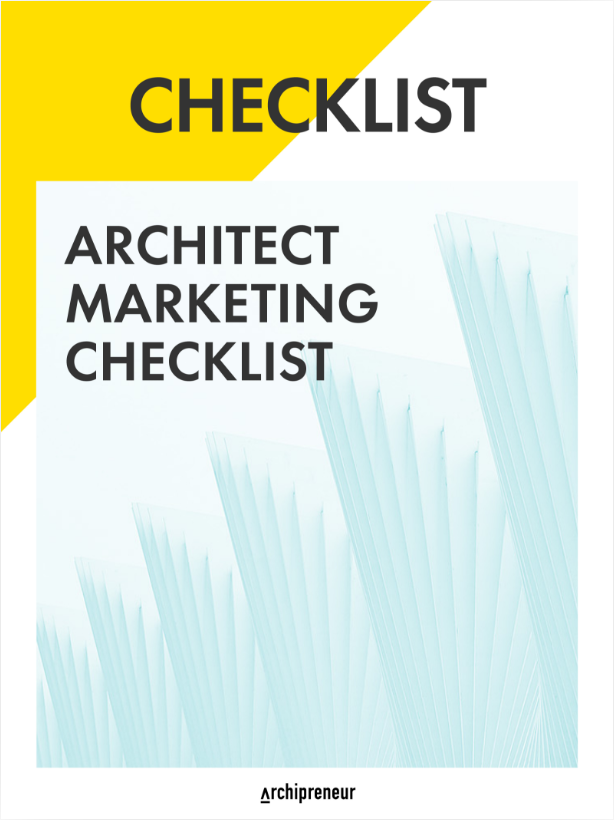 Recommended for you