10 Best Architecture Startups in 2016
Established architecture firms are great sources of knowledge for archipreneurs, but nothing invigorates the industry or inspires peers as much as emerging young talent. Architecture startups exemplify the most experimental aspects of the profession, and push the envelope when it comes to business models, marketing strategies and design innovation.
Architecture startups are often at the forefront of new trends, teaching their seasoned peers how to incorporate new technologies into their workflows, and utilize new media tools to bring their stories to audiences and clients. The state and diversity of the startup community shows the vitality of the architectural profession in general.
We've compiled a list of 10 most noteworthy architecture firms that have emerged over the last few years and managed to captivate the attention of both the AEC community and the public. Many among them are studios with interdisciplinary design approaches and strong social aspects to their work. Most exhibit a readiness to experiment with non-hierarchical organizational models, and build their own designs.
PENDA
Chris Precht and Dayong Sun, founders of Beijing-based design studio PENDA, seem to have their finger on the pulse of the profession. Their understanding of the architectural zeitgeist reflects in their office organization as well as their designs. They use new technologies and see architecture as a discipline that extends beyond physical space.
Despite accolades from the AEC community – the studio won the Emerging Firm of the Year Award at Architizer's 2016 A+Awards – they are still a small team of only 11 people. This is a conscious decision by the founders who prefer to form long-term relationships with their employees and stay compact.
In an interview with Architizer, PENDA's co-founder Chris Precht announced a new project currently under construction – a drone race track in London – and expanded on the studio's philosophy: "The field of architecture, through new technology, is actually opening up so wide that [anything is possible]. This one combines so many things; it combines virtual reality with the real world. The audience can sit in front of their computer or with their virtual reality headsets and watch the drone race, and see exactly what the racer is able to see. This one is really a sport for the future, I think."
Assemble
British design collective Assemble has received a huge amount of attention thanks to their entrepreneurial attitude to architecture. They are the first non-artists and the youngest people to win the famous Turner Prize with their Granby Four Streets project, an urban regeneration initiative to preserve and revive a cluster of Victorian-era terraced houses in Toxteth, Liverpool. They teamed up with local residents to refurbish the houses and create new job opportunities in the neighborhood.
For their first project, the collective transformed a dilapidating gas station in London into a temporary cinema. The project had no clients and was built by over a hundred volunteers. Continuing their guerrilla tactics, the collective transformed a disused motorway undercroft into an arts venue and public space, built and curated in collaboration with local residents and organizations as well as the Create Festival and the Barbican Centre. Social engagement allows the team to practice architecture with autonomy and make a palpable change in their community and beyond.
SILO AR+D
Design studio SILO AR+D has won The Architectural League's 2016 Emerging Voices Award, awarded annually to leading talents in architecture and design in the U.S., Canada, and Mexico.  The practice was founded in 2009 and has since been operating out of Ohio and Arkansas. As a studio based outside of major design centers, they straddle the line between different trends dominating the East and West coast.
Studio co-founder Frank Jacobus built his first project while studying at Cooper Union. He and his friend pitched the idea of building a large booth and a raised seating structure in the Hewitt Building's pool hall on The Cooper Union campus to Dean Baker and got to realize their design.
Today, SILO AR+D produces many projects that are design-builds. One of them is Reflects-a tree house located in the Cleveland Botanical Garden – which cost $10,000 and took only ten weeks to build.
Taller KEN
New York and Guatemala City based studio Taller Ken was recognized as of this year's emerging architecture firms by AIA New York's New Practices Committee. The founders, Ines Guzman Mendez and Gregory Kahn, met at Renzo Piano Building Workshop while working on the new Whitney Museum of American Art in 2010. They launched their studio in 2013 and now count 10 employees who all earn the same salary.
The recognition from the AIA provided them with the necessary exposure to attract a large number of resumes from job candidates, but the firm still hasn't acquired new commissions. Instead of going through the conventional process of employing team members and getting new clients, they decided to invite all the candidates to Guatemala City to participate in a design-build workshop, where they would select nine candidates.
They will also use the money from the award, as well as Indiegogo donations to fund the construction work on other local projects. Taller KEN continues to pursue projects in New York as well as Guatemala, the latter of which is more receptive to experimental design and entrepreneurial innovation.
MODU
MODU has won a number of renowned prizes this year, including a commendation for The WAN 21 for 21 Awards, which recognizes innovative architecture firms across the world. MODU uses an interdisciplinary, multi-scalar approach to design and produces work that bridges several disciplines.
Their projects are adaptable to different environmental conditions, a philosophy exemplified in the Cloud Seeding Pavilion. This 230sqm (2,500-square-foot) structure is located outside the Design Museum Holon in Israel and functions as a multi-use plaza pavilion. Its "seeds" are made of PET plastic and are recycled content from plastic water bottles. The ceiling supports 30,000 balls that move freely with the wind across its surface. The overhead movement changes the occupancy of different areas of the pavilion and connects the project cultural aspects to the invisible forces of weather.
La SHED Architecture
La SHED Architecture, a nine-person office based in Montreal, Canada, started as a brainchild of Renée Mailhot, MRAIC, Sébastien Parent and Yannick Laurin who graduated together in 2008 from the University of Montreal. They first worked out of their shared triplex, obtained licenses and decided to dedicate their full attention to building La SHED Architecture.
Their work is rooted in the local community and includes home renovations and commercial projects. The studio's first project was a renovation of an existing duplex in Montreal, which they bought and redesigned. They invited friends, families, colleagues and members of the press to the opening of the project, sold it and landed new contracts.
Design, Bitches
Catherine Johnson and Rebecca Rudolph of Design, Bitches have built their design firm by addressing a specific, growing niche in the architecture of Los Angeles. Their designs are closely connected to the food scene in L.A. and are infused with references to popular culture, movies, art, and fashion. So far, they have designed several restaurants and food-related venues.
Both Johnson and Rudolph made the AR Women in Architecture Awards 2016 shortlist as a power duo that's taking Los Angeles by storm. The humor and playfulness, with which they approach design, is embodied in their name. In an interview for LA Weekly, Johnson said, "When we take our drawings to get building permits, our name makes the ladies at the building department smile."
Muir Mendes
Amy Muir, sole director of Australian firm Muir Mendes, launched her practice with the renovation of the Law Street House in South Melbourne. Together with her partner, Muir transformed the 1880s one-bedroom workman's cottage into their own home over a period of 5 years.
After working for Carr Design for seven years as director of architecture, Muir founded her practice and has since become a member of the Victorian Chapter Council and the co-chair of the Victorian Small Practice Forum. She received the National Emerging Architect Prize for 2016 as one of the most exceptional architects and educators in the country.
Escobedo Soliz Studio
This Mexico City-based Escobedo Soliz Studio attracted the attention of the architectural community with their Weaving the Courtyard project which won the MoMA PS1's 2016 Young Architects Program (YAP) in New York.
Their design addresses environmental issues, including sustainability and recycling, as well as the temporality of architectural imagery today. Despite having zero built projects, Escobedo Soliz Studio has a pragmatic approach to design and an appreciation of context and materials. Their preference of reused, recycled and locally sourced materials over technologically complex and expensive solutions are being recognized by competition juries, and it's only a matter of time before the duo starts building.
Taller S-AR
Cesar Guerrero, Ana Cecilia Garza, and Carlos Flores founded S-AR in 2006, after years of working in architecture firms around the world. Combing their knowledge and experiences with new manufacturing techniques and construction processes, the principals amassed a body of work that takes advantage of available materials and resources. One of their most lauded projects is Casa Madera in San Pedro, Mexico – the first residential project in the city to be completely made of wood.
The team has also created a non-profit organization, Comunidad Vivex, which focuses on collaborating with low-income residents on social housing, community centers, and other types of socially aware projects. Local companies donate materials, and future tenants often partake in the construction of the buildings. One structure that has emerged from this concept is Casa Caja, or Box House, in Zuazua, Mexico.
All four founders won the Emerging Voices Award by the Architectural League of New York, which spotlights designers with the potential to influence the disciplines of architecture, landscape architecture, and urban design.
***
What other architecture startups do you think will make an impact on the profession in the coming years?
Join our Newsletter
Get our best content on Architecture, Creative Strategies and Business. Delivered each week for free.
We won't send you spam. Unsubscribe at any time.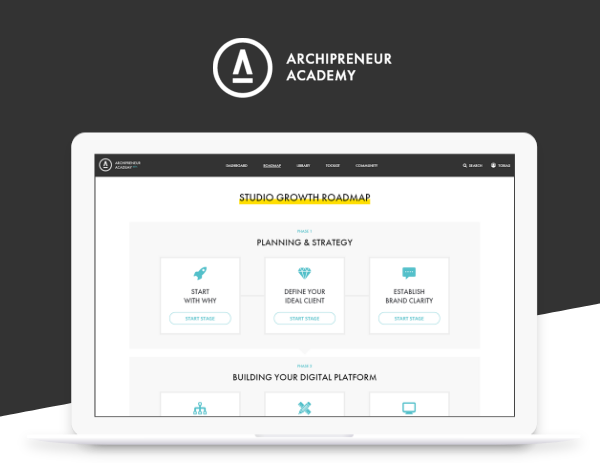 JOIN THE


ARCHIPRENEUR ACADEMY
9 Stage Studio Growth Roadmap
Library of In-Depth Courses
Checklists and Workbooks
Quick Tips and Tutorials
A Supportive Online Community
Download Checklist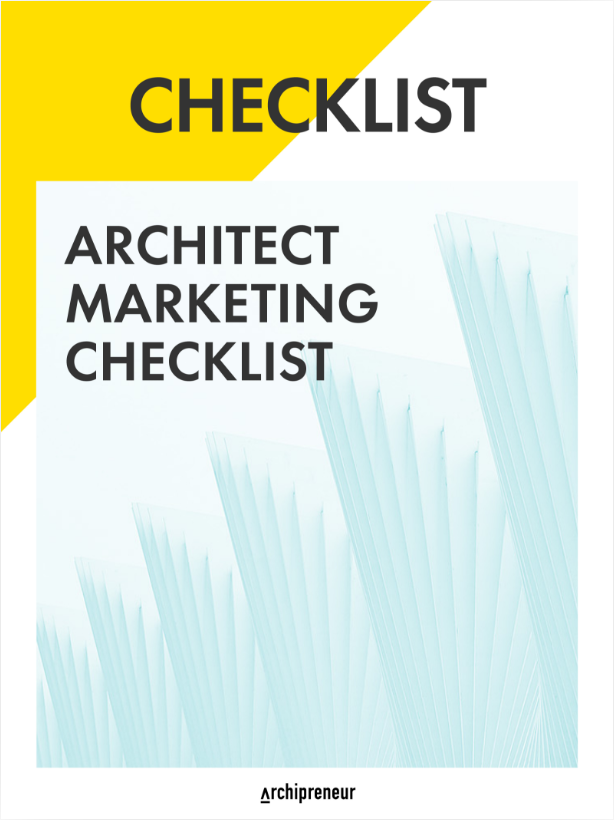 Recommended for you