Space as a Service: Business Models that Change How We Live and Work
Long-term leases and skyrocketing property prices are making it increasingly difficult for young professionals to remain in metropolitan areas. New models of living and working have since gained popularity among millennials. Companies like WeWork, Pure House, Krash and Common recognize the younger generation's need for convenience, flexibility and less liability, and have developed successful business models around the idea of space as a service.
Some of the most innovative and profitable companies in the world base their business models on commercializing untapped resources. Facebook has relied on its users to generate content and data for years, and organizations are starting to realize the value of gathering, processing, storing and taking action on big data.
In the AEC industry, some companies are discovering the hidden potential of excess energy that is generated by buildings, while others are looking to utilize large roof surfaces of mega-malls and supermarkets for harvesting solar energy. Airbnb has turned underused living units into assets, and allows people to generate additional income by renting out their homes to travelers.
The traditional notions of 'private' and 'public' space are eroding under the influence of a sharing economy and technological advancement. Space is being recognized as a profitable commodity in itself.
The commercial real estate industry is undergoing similar changes. Co-working spaces are sprouting in big cities, with building owners finding ways to make profit from underused desks and offices, targeting an increasing number of people who telecommute or work away from their main offices. In fact, The Bureau of Labor Statistics estimates that by 2020, about 65 million Americans will be freelancers, independent contractors and solopreneurs, and will constitute about 40% of the total workforce.
According to a 2014 All State-National Journal Heartland Monitor Poll, millennials prefer to work in places where they can find a community of like-minded people. Several other polls have confirmed that millennials want a "fun and social" workplace, flexible work hours and place value on lifestyle and traveling. They are less interested in buying property, but are willing to spend money on experiences and events. Increased mobility and the rise of the sharing economy are not only changing the way younger generations live, work and travel but also transforming our physical environment.
Finding an office space and setting up the necessary infrastructure for it to operate can be a daunting task for startups. Landlords are usually interested in long-term leases – less than ideal for young companies and freelancers. Recognizing the need for convenience, flexibility, and less liability, companies like WeWork have developed successful business models around the idea of space as a service.
Founded in 2010, WeWork has become the forerunner of the space as a service trend and is one of the fastest growing consumers of office space in New York City. Recognizing the disappearance of 9-to-5 jobs, its founders decided to create a service that would function like a "physical social network".
Essentially, WeWork transformed a real estate business into a technology platform. The idea of sharing space isn't new, but WeWork has translated space sharing into a concept closely connected to the lifestyle and work habits of younger generations.
WeWork leases space wholesale from landlords and then sublets it, at a margin, in small blocks of floorspace. The company currently manages over 3 million square feet of space. They offer pay-as-you-go access, or "unlimited commons" membership that allows people to use WeWork locations anywhere in the world. They provide tenants with the Internet, printing services, and beverages, as well as places to relax and take a break from working. The company takes care of everything in terms of actual office management, from utility bills to replenishing the ink in the printer.
The company has recently begun to test its first residency offer. Its first co-living development, located in New York City, currently accommodates 80 WeWork members in 45 apartment units, with plans to house over 600 people across 20 floors. All tenants have access to community events by way of a mobile app, through which they can share cleaning services, laundry and utilities. Provisionally named WeLive, their residential offering is expected to account for 21% of the company's revenue by 2018.
Micro-rental, on which WeLive's concept is based, is the hottest trend in residential real estate. The concept is simple: a company rents a large multi-room unit, creates communal spaces and sublets individual bedrooms out to people on a short-term basis. Co-living companies don't own the property themselves but instead act as property managers.
Abandoning long-term leases for month-to-month arrangements with micro-rentals appeals to millennials who are much more comfortable with temporary accommodation solutions than are older generations. Short-term contracts are best suited for young graduates and professionals who frequently change location or can't afford to buy their own homes. As an increasing number of 25 to 34-year-olds are living with roommates and staying single for longer than previous generations, mobility becomes the deciding factor in choosing suitable housing arrangements.
A large number of startups are trying out the idea of creating co-living spaces. Up-and-coming businesses like Pure House, Krash, Open Door, and the co.space are tapping into the real estate sector with similar offerings.
Co-living startup Common has recently raised $7.5 million in Series A funding and has announced the opening of a 51-bedroom residence in Williamsburg, NYC. This is the company's third building in the NYC borough of Brooklyn and the first ground-up development.
The conditions for rending out spaces here are pretty much the same as they are for other co-living startups. What Common does differently to avoid the fate of Campus, a startup forced to close its premises after failing to create "a financially viable business", is that Common partners directly with real estate companies that buy the buildings. This allows them to save on rent and have greater control over the spaces.
Co-working and co-living spaces are the most dominant types of the space as a service concept. It has proven to be a transformative force, drastically changing the residential and commercial real estate industry. The proliferation of the sharing economy is illuminating the hidden potentials of physical spaces, and changing the way architecture is used and inhabited. This phenomenon could irreversibly change the way in which we design buildings and think about urban development.
***
What other underused spatial resources are you aware of? How would you utilize them in a sustainable and scalable way?
Join our Newsletter
Get our best content on Architecture, Creative Strategies and Business. Delivered each week for free.
We won't send you spam. Unsubscribe at any time.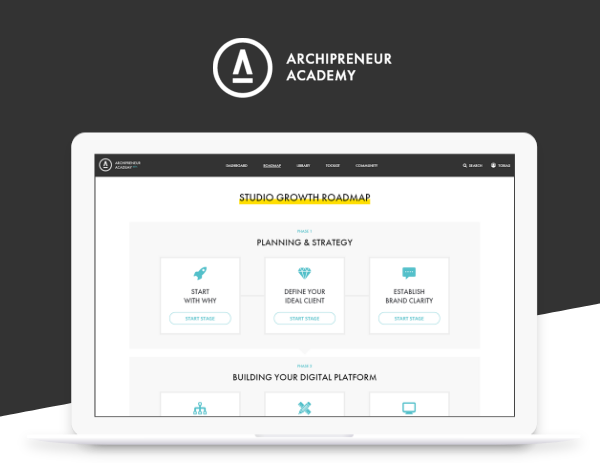 JOIN THE


ARCHIPRENEUR ACADEMY
9 Stage Studio Growth Roadmap
Library of In-Depth Courses
Checklists and Workbooks
Quick Tips and Tutorials
A Supportive Online Community
Download Checklist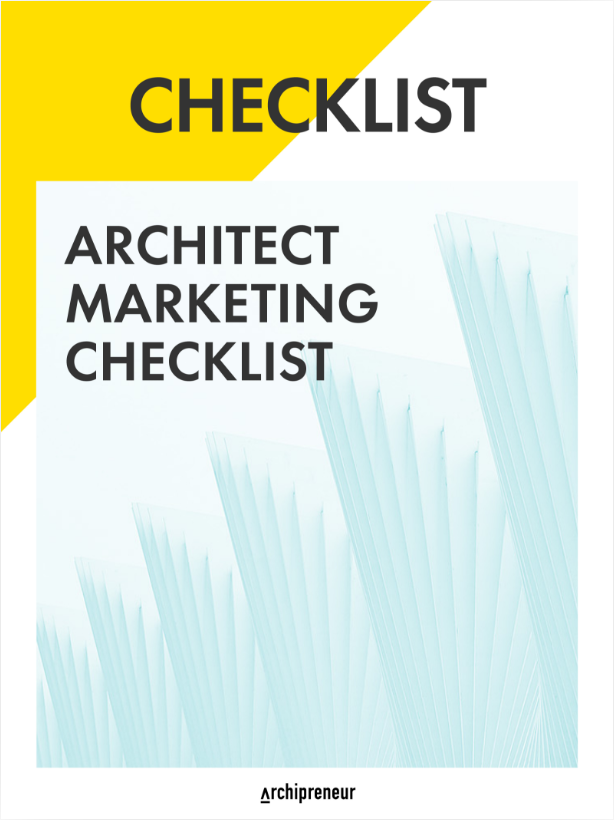 Recommended for you