Booming Cities: 6 European Startup Hubs for Architects
Finding the right location for a startup is one of the main factors, which can determine the success of a young business. These 6 European startup hubs are offering amazing programs, mentoring and investment opportunities for archipreneurs.
Starting a company can be extremely stressful. Fresh graduates, freelancers and directly employed architects looking to create startups face various initial obstacles and need to have a clear view of the operating model for their businesses. They have to choose where to cut costs, which can relate to choice of location, office space and limited living expenses.
Following the guidelines of The Lean Startup method – popularized by author and entrepreneur Eric Ries – can be very beneficial for the early phase of a company's development. This can mean focusing on budget-friendly setups, and creating businesses on the idea of developing products and productizing design services. Being part of an entrepreneurial community can also influence the way owners grow their businesses, as it provides opportunities to establish valuable contacts and partnerships.
We have compiled a list for 6 startup hubs in Europe, which includes established centers for entrepreneurship as well as cities emerging as exciting new places for experimentation at the intersection of digital technology and architecture.
#1 London
London is Europe's number one start-up hotspot focused mostly on digital creatives and businesses. The UK's capital is also proving to be a great place for emerging architecture firms. While it has some of the highest real estate prices in the world – something that can be tricky to navigate for start-ups – the soaring house prices and a deepening housing shortage in London is proving to be the right impetus for architects to develop unusual design solutions. Awkwardly shaped sites and infill lots are being eyed as opportunities for innovation.
The emergence of "infill architecture" is allowing less established firms to creatively apply their ideas in real world. We've already seen London-based startups like Assemble, who has received a huge amount of attention thanks to their entrepreneurial attitude to architecture. They have won the famous Turner Prize with their Granby Four Streets project, an urban regeneration initiative to preserve and revive a cluster of Victorian-era terraced houses in Toxteth, Liverpool.
Another London-based start-up, the Photon Project, tackles the idea of modular architecture and wellbeing. The firm plans to build what it claims to be the world's first all-glass, modular residential structure designed to address the benefits of natural light on human health. The proposal is part of the Photon Project, a four-year study on the biological effects of daylight in the built environment and that aims to gather evidence to support improvements in how building occupants live and work.
#2 Berlin
Berlin is an established startup hub, and currently the one of the best cities to launch a new business. Innovators are drawn to Berlin as one of Europe's most international cities where cheaper living costs allow entrepreneurs to save money and invest it into building better products and hiring great people. Berlin is a relatively affordable city compared to the rest of the country, as well as other European capitals such as London or Stockholm.
It offers co-working spaces and hubs such as the Factory Berlin, a startup campus in Berlin-Mitte that brings the best technology businesses together with early stage startups and talents by providing an outstanding work environment, a curated community of founders, and high-quality events.
#3 Amsterdam
Along with London and Berlin, Amsterdam is one of the largest startup hubs in Europe. Its multicultural population and business-friendly environment, along with ample opportunities for startups to get mentoring make it a great environment for archipreneurs. The city's budding startup scene is dominated by software development, smart energy and 3D-printing, among others.
One of the most prominent accelerators in the Netherlands is based in Amsterdam. Startupbootcamp, founded by Patrick De Zeeuw, Alex Farcet, Carsten Kolbeck, and Ruud Hendriks in 2010, focuses on "smart city and living space" solutions, smart energy and smart building. The recently launched Sharing City initiative that connects startups with the corporate world through city facilities. Dutch company MX3D plans to 3D-print an entire bridge in Amsterdam in collaboration with Autodesk and construction and civil engineering company Heijmans.
#4 Lisbon
Affordable rent, low-cost living and a growing startup scene are attracting young creatives to Lisbon, where a vibrant entrepreneurial community is exploding. While Portugal's government is working to recover the country from the last economic crisis, startups and digital nomads are using various tax incentives to set up their offices in Lisbon. According to results from data comparison site Numbeo, rent prices in Lisbon are almost 70% lower than in London and overall cost of living is almost 50% lower in Lisbon by comparison.
The surplus of empty buildings has introduced low rents and living costs. This, coupled with a growing ecosystem of entrepreneurship, is perfect for startups whose businesses often have low or no revenue in initial phases of operation. Here, designers work on revitalizing abandoned buildings, build temporary structures and co-working spaces out of shipping containers. Lisbon has received the name of Europe's most entrepreneurial region for 2015, with numerous startups, venture capital firms, incubators and accelerators providing great opportunities to creatives.
#5 Dublin
Several up-and-coming architecture firms and an array of startup funding and support programs dominate new Irish architecture. As a gateway to world markets, Dublin is well connected to the rest of Europe, but offers a smaller number of office spaces, which are also more costly, compared to Lisbon. However, the city boosts favorable low-tax regime and a supportive environment for startups.
Ireland has already attracted a huge level of foreign direct investment, particularly from the USA. Several American companies have chosen Ireland because of its pro-business environment, especially in the tech industry. Those working at the intersection between digital technology and architecture will love this emerging startup hub.
For example, FenestraPro is a technology company based in Dublin, Ireland, which provides cloud-based software tools for architects to optimize design of building façades. FenestraPro is an authorized developer with Autodesk Revit and also works closely with some of the leading architectural practices and industry experts. Its co-founder Dave Palmer – architectural technologist by trade and former DIT lecturer in the School of Architecture – started the company in 2012 alongside Simon Whelan after the pair had run their own firm for several years.
#6 Prague
Startup hubs are on the rise in Eastern European countries. Governments are building infrastructure and public VC funds that support startup hubs. This growth is expected to continue through the creation of new accelerators, co-working spaces, mentoring opportunities and reliable funding options. Prague is great place to be an entrepreneur, and an investor. Because of the lack of major competitors, the city is ideal for smaller companies and teams, supported by incubators and accelerators fostering talent.
One of the long-term initiatives that acts as an idea incubator is the Negrelli Viaduct project, organized by CCEA in 2013. It focuses on the new use of the spaces under the famous viaduct, merging urbanism, architecture and art. The CCEA initiated the project in the past few years, together with partners from the public and private sectors. In 2016, the project was supported by the Swiss-Czech Cooperation Programme.
***
Do you have first hand experiences working as an archipreneur in any of these cities? What other emerging startup hubs do you think could appeal to archipreneurs?
Join our Newsletter
Get our best content on Architecture, Creative Strategies and Business. Delivered each week for free.
We won't send you spam. Unsubscribe at any time.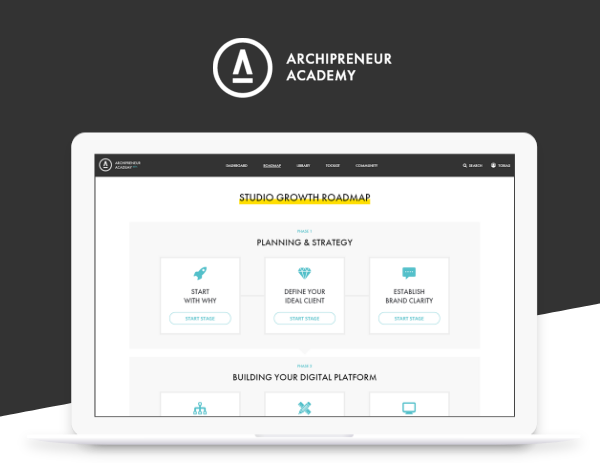 JOIN THE


ARCHIPRENEUR ACADEMY
9 Stage Studio Growth Roadmap
Library of In-Depth Courses
Checklists and Workbooks
Quick Tips and Tutorials
A Supportive Online Community
Download Checklist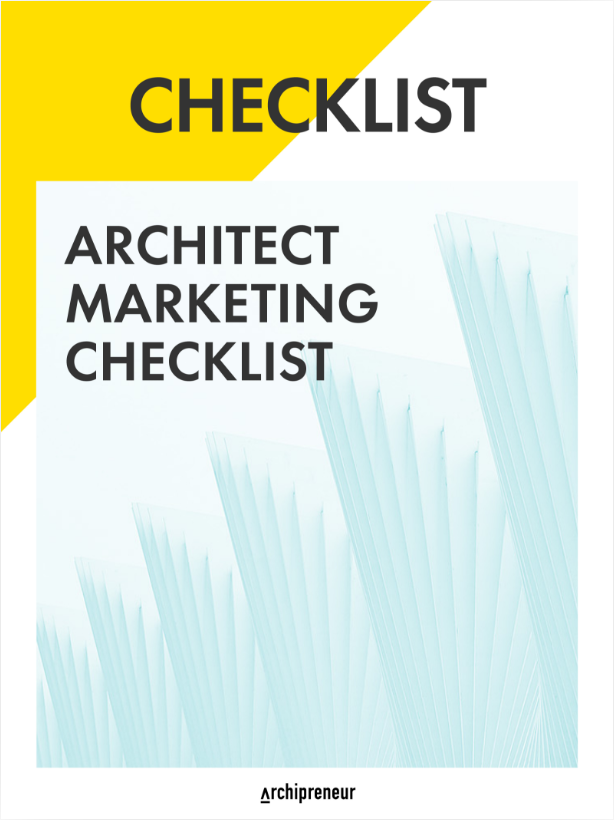 Recommended for you