7 Online Courses that will Get You Started as an Archipreneur
Becoming an archipreneur means taking the road less travelled, and those that decide to take it need to equip themselves with a set of tools that will help them avoid common traps and dead ends.
Becoming one's own boss comes with a set responsibilities and requirements that go far beyond design excellence. Aspiring archipreneurs– fresh graduates and working architects alike– need to familiarize themselves with the best business models, marketing strategies, efficient life-work habits and optimal organizational skills in order to compete in today's cut-throat market.
Thankfully, available and easily accessible information on entrepreneurial practices is rapidly growing. People are now free to choose from a variety of formats exploring innovative business models and strategies–from podcasts, YouTube videos, and e-books to seminars and online courses.
Here we have compiled a list of 7 online courses that will get you started on your archipreneurial path.
edX is a huge open online course (MOOC) provider, hosting online university-level courses in a wide range of disciplines. This course, designed in partnership with MIT, promises to provide essential information on developing new business ideas, doing market research, designing and testing offerings and pitching. The course follows LaunchX's successful approach to entrepreneurship that leverages MIT's Disciplined Entrepreneurship, lean methodologies, and design thinking. It includes a combination of short videos and activities that will challenge you to get you away from your computer screen and into the community to make a real impact. Head over to their page for more in-depth information.
This course, which TU Delft designed specifically for engineers, will help and encourage you to start a successful technology-based venture. If you want to build products for the AEC industry, you might benefit from the fact that the modules are presented by experts in the field of entrepreneurship and technology. Among other activities, you will work on your idea in a team environment and be able to use specific examples of founders and start-ups. The course closes with the creation of a two-page business plan and a video pitch.
This course on Lynda.com gets right into a specific area of virtual reality (VR), which is taking the AEC industry by storm. Visualization studios are increasingly investing in VR gear and developing their own software solutions for the real estate market. If you are familiar with creating 3D content, this course is for you. Here you will learn to take Unreal Engine 4 (UE4) visualizations to a new level with VR and tackle some of its common issues like motion sickness and problematic scene navigation.
The American Institute of Architects has rolled out a number of useful online courses that explore entrepreneurship in architecture. Here, a panel of experts examines how architects can create new revenue by expanding practice and embracing new business models. Moderated by AIA Chief Economist Kermit Baker, the expert panel explores different development opportunities, and factors influencing the decision process around undertaking a new business venture. One of the panel members is famous architect-turned-developer Jonathan Segal, who has designed, developed, and constructed several award-winning housing projects in California.
Integrating research into your practice can not only improve building performance, decrease environmental footprint, and cut construction costs–it can also help you find new clients and grow your business. In this course, three firms share their experiences in funding and implementing research initiatives. They present case studies spanning scales from thermal bridging to thermal comfort to resiliency planning—and discuss how these initiatives impact their work.
The course will help you define and identify methods for supporting and funding research, articulate how the results of research efforts can be incorporated into project work, office culture, and marketing efforts.
The NewSchool of Architecture & Design in San Diego designed this course for those who would like to use their creative expertise to become an entrepreneur. Here you will get the opportunity to examine the entrepreneurial mindset and to compare your skills, strengths, and goals to those of successful entrepreneurs, explore core elements required for business modeling, review your venture plans and executive summaries, as well as build your own brand.
This course provides you with the opportunity to learn about the field-tested philosophy of the Lean Startup method from its creator, Eric Ries himself. Eric brought in all of the leaders in the movement to talk to you about what lean startup is and how to implement it into your company. Eric has personally taken the most important aspects of Lean Startup and condensed it into a single course, adding a few dozen case studies of it by including bonus material from the definitive conferences on the subject. Head over to Udemy and check it out!
***
Could you recommend any more great online courses? Please post them in the comment section below!
Join our Newsletter
Get our best content on Architecture, Creative Strategies and Business. Delivered each week for free.
We won't send you spam. Unsubscribe at any time.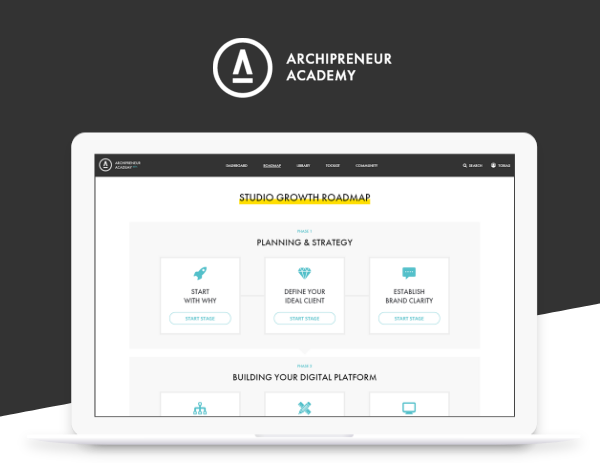 JOIN THE


ARCHIPRENEUR ACADEMY
9 Stage Studio Growth Roadmap
Library of In-Depth Courses
Checklists and Workbooks
Quick Tips and Tutorials
A Supportive Online Community
Download Checklist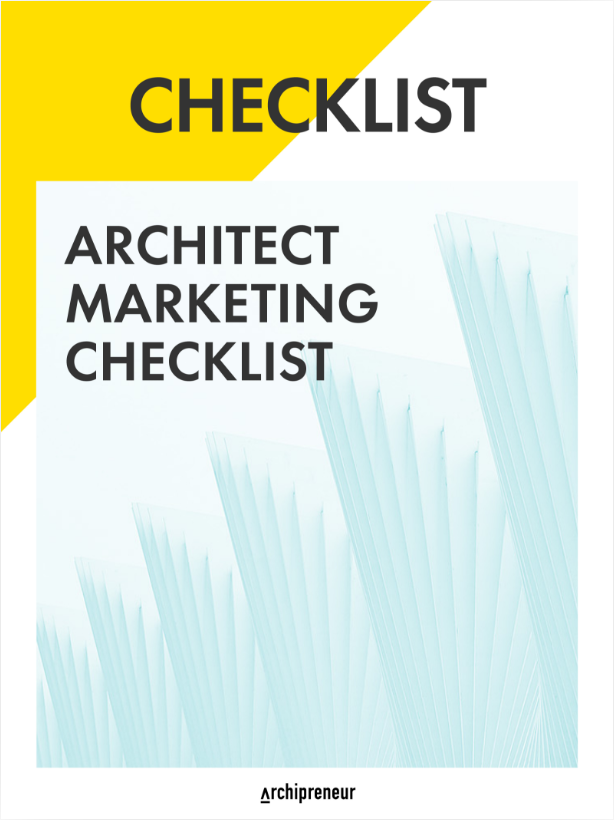 Recommended for you