Jobs in the Digital Era: New Career Opportunities in the Building Industry
The building industry is entering a new era of opportunity and disruption. In today's digital world, buildings and cities are designed with bits as well as bricks. How will companies of the design and construction industry innovate and evolve in this changing landscape of technological innovation? What are the future job profiles in the digital era for architects, engineers and builders? In this article series Archipreneur is showcasing the spectrum of new career opportunities for those entering the workforce at the intersection of architecture, construction and technology.
With this evolution of the building industry, marked by significant cultural, economic and technological shifts, the role of architects gains a multidisciplinary dimension that allows them to pursue a broader range of career opportunities. New production techniques, computational design, innovative organizational structures and the amalgamation of industries through technology are bringing forth an array of new, exciting job profiles.
We have compiled a list of 5 open career opportunities in firms that combine different disciplines, allow architects to shepherd projects from inception to completion, and gain insights into the business side of the profession.
Industrial Design Intern at BIG IDEAS
BIG's incubator, called BIG IDEAS, is the place where the firm develops innovative ideas, design prototypes, products and new materials for the AEC industry. Here they work on products and designs that push the envelope and come up with original solutions that broaden the scope of the architectural practice.
BIG IDEAS is looking for an industrial design intern studying in the field of production design, industrial design and furniture design to collaborate with designers and architects in Copenhagen. To be considered, you must be a current student for the duration of the internship, have at least 2 years of design school behind you, and have relevant work experience. Candidates should have advanced knowledge and experience with Rhino, Solid Works (or similar 3D software), V-ray, Photoshop, Illustrator and InDesign. Knowledge and experience with prototyping is a bonus.
Design Applications Manager at Perkins+Will Global
One of the leading architecture offices in the United States, Perkins + Will, experiments with new technologies to improve healthcare design. The firm is at the forefront of the efforts to integrate technology and architecture.
This position requires experience in all phases of the architectural design process, high-level of proficiency leveraging Revit in the architectural production process, and working knowledge of design visualization, VR, computational design and environmental analysis applications. Among other responsibilities, applicants will be expected to represent and coordinate with the firm-wide Digital Practice group to promote local adoption of new technologies, including Virtual & Augmented Reality, Computational Design, Digital Fabrication, Machine Learning, Artificial Intelligence & Internet of Things, workflows and practices.
Architect for Innovative Timber Building at Menges Scheffler Architects
Those experienced working with innovative uses of timber in architecture should check out Menges Scheffler Architects, led by Achim Menges, one of the leading figures in computational design and material exploration. Menges is also Director of ICD Institute for Computational Design and Construction in Stuttgart.
The firm is looking for an architect for an innovative building project with a novel timber shell structure. Responsibilities include leading the architectural design of the project from schematic design to construction within an interdisciplinary team of consulting engineers, ICD researchers and the timber manufacturer. This is a project-based job related to building an innovative timber building in a prominent city location in Germany, and will last approx. one year ((with longer term employment perspective).
Project Architect at WeWork
WeWork is redefining space as a service by offering co-working and, as of recently, co-living spaces for a generation of young entrepreneurs.
The firm is currently in search of a Project Architect who is proficient and highly experienced with all phases of the design and construction process from schematic design through the bid process and construction administration. The candidate is expected to ensure efficient and quality design projects, by collaborating with all teams on the execution of WeWork standards, goals and brand ideals. You would work collaboratively with internal and external team members, determine and organize functional requirements, provide programming and space planning, and code analysis with minimal direction. Candidates should have 4+ years practical experience in high end hospitality, residential, commercial or retail architectural design. They should also be proficient in the following programs: Revit, all things Google, CAD, SketchUp, and MS Office.
Senior Project Management at AE3 Partners
AE3 Partners is a 26-person architecture and construction management practice headquartered in San Francisco. They work on projects as a prime, joint venture partner, or as a member of larger team. This could be a great opportunity to work on design-build projects with a vertically integrated process.
The idea candidate will report directly to the firm owners and be involved in key decision-making processes. You have to be a licensed architect in California with a Bachelors or Masters in architecture, and have advanced skills with Revit Building Design Suite and AutoCAD. Ideal candidates should also have great writing skills and the ability to assist principals and business development team with technical writing for presentations, RFP responses, and other business correspondence.
Have you worked in any of these firms? Let us know about your career opportunities and experiences.
***
To companies who wish to advertise their job positions here:
Please contact us at media@archipreneur.com
Join our Newsletter
Get our best content on Architecture, Creative Strategies and Business. Delivered each week for free.
We won't send you spam. Unsubscribe at any time.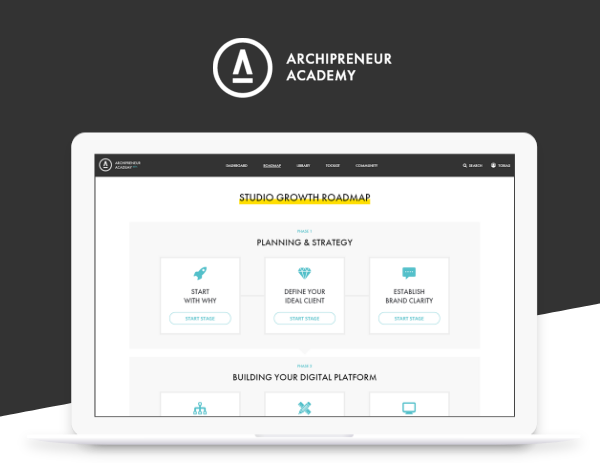 JOIN THE


ARCHIPRENEUR ACADEMY
9 Stage Studio Growth Roadmap
Library of In-Depth Courses
Checklists and Workbooks
Quick Tips and Tutorials
A Supportive Online Community
Download Checklist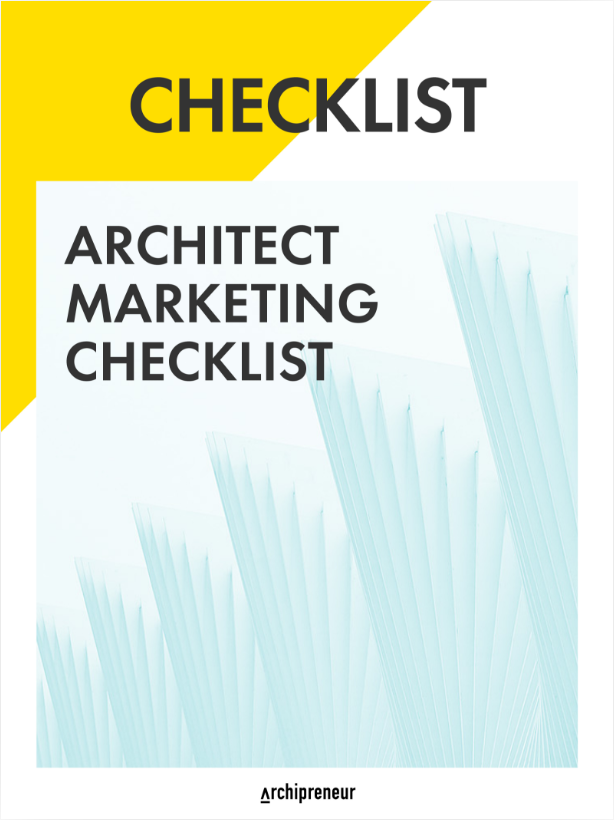 Recommended for you