Build Your Own: 6 Successfully Crowdfunded Architecture Projects
In today's financial environment archipreneurs have to be creative when it comes to funding. Crowdfunding, the practice of investing in projects through the use of a crowd-supported web based fundraising campaign, has been proven to be successful to get projects off the ground.
Last week we shared with you 5 essentials models you should know in crowdfunding for architects. Today we present you 6 successfully crowdfunded architecture projects:
Crowdfunded Architecture Lowline by James Ramsey and Dan Barasch
One of the most notable ones is Lowline. The project to repurpose the old Williamsburg Bridge Trolley Terminal under Delancey Street in New York City into a public green space was envisioned by Lowline co-founders James Ramsey and Dan Barasch. They discovered the space several years ago and saw its potential as a kind of underground version of the High Line.
After presenting their idea to the Metropolitan Transportation Authority, which controls the space, they created a Kickstarter campaign to raise $100,000, which would pay for the Lowline Lab, an open laboratory and technical exhibit designed to test and showcase how the Lowline will grow and sustain plants underground. The proposal raised almost $224,000 through its latest campaign, making it "the most funded Public Art project" on the popular crowdfunding platform to date. The Lowline Lab ran from October 2015 through February 2017, the permanent space however is pending.
See the kickstarter campaign here.
Splash House by Parsons Design Workshop
Another crowdfunding success is located north of the proposed Lowline. Graduate architecture students from Parsons The New School for Design recently completed Splash House-pool pavilion, which was also funded through Kickstarter. Despite the support of individuals and corporations, the team needed additional funding to start construction.
Their goal was $15,000, which they exceeded by scoring $16,493 from 232 backers, many of whom lived or worked in the neighborhood.
See the kickstarter campaign here.
The Jennings Hotel
The world's first crowdfunded hotel and artist residency was realized by Greg Hennes in Oregon. In a recent interview the entrepreneur and founder of The Jennings Hotel spoke about his crowdfunding campaign.
Greg bought the century-old building in Joseph, Oregon, in 2014. The preparation and shooting of the Kickstarter campaign took 6-8 months, but it was a success. The goal of $80,000 was exceeded by raising $107,070 from 870 backers. He could redevelop the building – then a mess of run-down apartments and offices – back to its former beauty as an eight-room hotel and artist residency. You can now book the rooms via Airbnb.
See the kickstarter campaign here.
Cabin Spacey
Another way to use crowdfunding is to get seedfunding for your project. You can compare crowdfunding in this initial stage of a new business to approaching investors including friends, family and neighbors, and asking them to give you money. 
The architect duo of  CABIN SPACEY launched a successful crowdfunding campaign to raise money to build a prototype of their innovation: tiny cabins, that will be located on cities' existing and yet unused spaces – rooftops, parking decks, gable walls and temporary lots.
In an interview with Archipreneur the architects stressed, that you have to be aware of the work it will take:
Producing this [campaign] material needs care, time and deliberation; one shouldn't underestimate that. The more time you have to focus on the preparation, the better your campaign will feel and the more fun you will have in promoting your baby.
139 backers raised $30,848 exceeding the goal by 106%.
See the indiegogo campaign here.
Steam Ring Generator by BIG
Even starchitects are starting to embrace crowdfunding. In 2015, Bjarke Ingels launched a crowdfunding campaign on Kickstarter to realize a prototype of their "steam ring generator", in Copenhagen – a steam chimney for the world's "cleanest power plant in the world". We spoke with Jakob Lange, Partner at BIG and Head of the BIG Ideas project unit, about the the steam ring generator in our interview.
The team exceeded their $15,000 goal, with 399 backers pledging a total of $29,520.
See the kickstarter campaign here.
Maketto
The brothers Daniel and Ben Miller made crowdfunded architecture their business model and told us about it in an interview. They founded the crowdfunding platform Fundrise with the vision to completely democratize real estate investment by removing the middlemen and the outdated regulations that restricted who and how people can invest in real estate.
It was a success, their first project was a unique urban boutique project in Washington D.C. called Maketto – a hybrid, half-retail, half-restaurant. It was the platform's first offering when it launched in 2012 – back before anyone knew about the possibility of crowdfunding real estate.
It raised $325,000 from 175 individual investors who invested from $100 to $10,000 into the crowdfunded architecture project to support the launch of a new business.
***
Do you know more successful crowdfunded architecture projects? Tell us about them in the comments.
Join our Newsletter
Get our best content on Architecture, Creative Strategies and Business. Delivered each week for free.
We won't send you spam. Unsubscribe at any time.
Tags:
Ben Miller
,
BIG
,
BIG Ideas
,
CABIN SPACEY
,
crowdfunding
,
Crowdfunding Architecture
,
crowdfunding real estate
,
Dan Barasch
,
Daniel Miller
,
funding
,
Fundrise
,
Greg Hennes
,
Indiegogo
,
James Ramsey
,
kickstarter
,
Lowline
,
Maketto
,
member
,
Parsons Design Workshop
,
Splash House
,
steam ring generator
,
The Jennings Hotel
,
tiny houses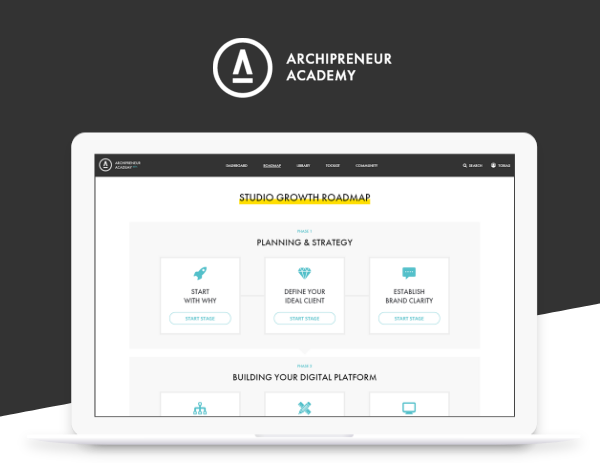 JOIN THE


ARCHIPRENEUR ACADEMY
9 Stage Studio Growth Roadmap
Library of In-Depth Courses
Checklists and Workbooks
Quick Tips and Tutorials
A Supportive Online Community
Download Checklist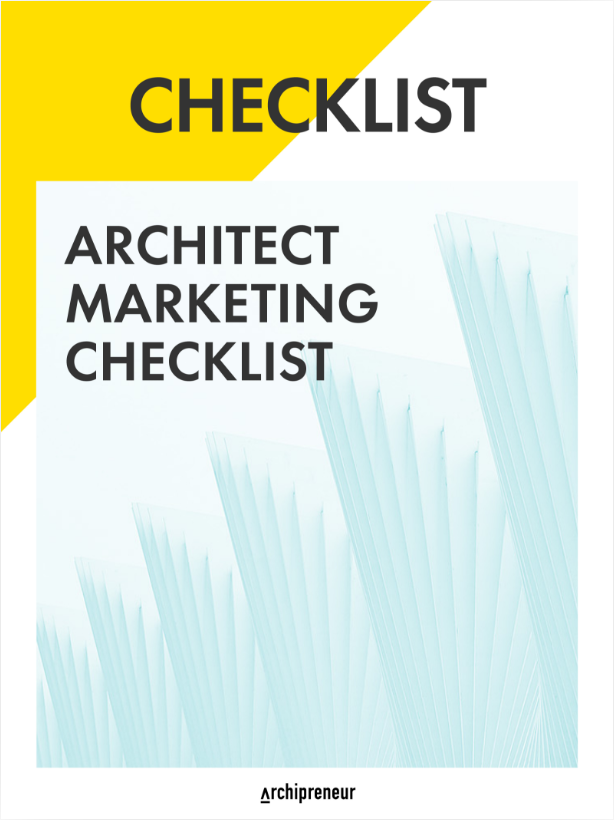 Recommended for you