Applied Innovation Consultancy: How David de Céspedes Co-Founded Superform
Archipreneur Insights is an interview series with experts and entrepreneurs in the field of architecture, building and development, highlighting the creative and unusual operations of their businesses and projects. Considering we're very deep within the age of technology, we also look at how these community leaders have used alternative methods to achieve their career and business goals. Let's learn, share and (literally) build together.
This week's interview is with David de Céspedes, Co-founder of the consulting agency Superform.
David worked as an architect before he founded Superform together with his brother Dino, who brought the business side to the company. David brought the creative side and his experience from working in architecture which exposed him to challenges all small businesses face: "Often," he says in the interview, "the combination of understaffing, aggressive timelines, competition, and thin margins leave little room for firms to invest in long-term initiatives that could mean the difference between success and failure."
Today David leads creative initiatives to help businesses grow. He's led branding, marketing, and digital initiatives not only for the AEC industry, but also for hospitality and healthcare.
Keep on reading to learn how David transferred his architectural skills to consultancy work.
Enjoy the interview!
---
You founded the consultancy firm Superform with your brother. What are your respective backgrounds and when did you decide to start?
David de Céspedes: My brother and I were in Miami for the holidays a couple years back; I had just quit my job as a Junior Architect at a New York architecture firm, Dino just left his position as Chief Marketing Officer of a growing startup. Two weeks and a lot of brainstorming later, and we developed the framework for Superform – a new type of consultancy that leveraged marketing, design, and technology to help businesses innovate.
We got back to New York and immediately met with as many business leaders as we possibly could. The more we talked to leaders of professional service companies, the more we encountered the same recurring themes: they often hold high-level domain expertise, but lacked focus and investment in strategy, growth, and operations.
What services does your company offer?
David de Céspedes: We're an innovation consultancy, which means we build strategies to make marketing, sales, and operations smarter. Tactically, this translates into various project types; we've built custom digital experiences, advised clients in building marketing campaigns, and implemented tech solutions to streamline workflows.
We think of Superform as the "Pre-RFP" business partner. In other words, our main priority is not to sell services, but to create growth by defining business goals, identifying opportunities, and fine-tuning strategies to drive growth. We've found this type of deep collaboration is most impactful with businesses that have seen early successes, but have not yet built out internal teams, say in marketing or sales.

What are the challenges an architectural office is facing and how can Superform help?
David de Céspedes: I'd say the biggest challenge architectural offices face is client acquisition. This is the lifeblood of architectural practice; without predictable revenue, firms are at major risk.
We've seen many professional service businesses stagnate, not because of inferior work, but due to a lack of awareness and differentiation. Historically, architects have shied away from proactive marketing and sales, often solely relying on partners' personal networks for growth. As the field becomes more competitive, things like identifying a target client, refining the value proposition, and building a revenue pipeline are absolutely essential not only to sustaining growth, but to surviving as a business.
What kind of clients do you usually work for? Could you give us an example of a recent project?
David de Céspedes: Our primary clients are professional service companies, startups and small businesses. The common thread has been businesses that are growing, but haven't built-out internal teams.
One of our favorite success stories is Aulder Capital, a New York real estate investment firm. Their biggest challenges were establishing a new company brand, raising outside capital, closing bigger deals, and acquiring the best talent. We worked together to create the company name, brand identity, messaging, and end-to-end digital strategy. Since our collaboration, the firm has doubled in size, and is closing property deals on average four times larger than before.
How has your architectural training helped you in the actual running of your businesses? What specific/transferable skills have proved the most useful?
David de Céspedes: Studying and practicing architecture builds up skills that go a long way in entrepreneurship. In academia, students are expected to tackle complex design problems, visually illustrate their ideas, and verbally communicate their thought processes succinctly. I've found these skills translate directly to effectively engaging with clients – whether it's sketching out ideas collaboratively or presenting ideas to C-level executives.
In tech, there's a lot of buzz around empathy and human-centered design. In many ways, architects have been doing this for over a century.
Whether through research, fabrication, or construction, architects have a long history of creating environments that fundamentally elevate the human experience. Many popular concepts surrounding human-centered design, in some part, originated from architecture.
Working in architecture also exposed me to the challenges all small businesses face. Often, the combination of understaffing, aggressive timelines, competition, and thin margins leave little room for firms to invest in long-term initiatives that could mean the difference between success and failure.
What is next for Superform?
David de Céspedes: We're excited to be joining Columbia University's GSAPP Incubator – 'a launch pad for new ideas and projects about architecture, culture, and the city.' There, we'll be partnering with Built-In – an initiative led by George Valdes and Adrian von der Osten, two Superform team members and ex-architects.
Over the next year, we'll be collaborating to launch a podcast focused on architecture & entrepreneurship, as well as programming workshops on growth and innovation, focused on the challenges faced by early-stage architecture and creative businesses.
Do you have any advice for Archipreneurs who are interested in starting their own business?
In entrepreneurship, the 'work' is actually a small piece of the business. Architects often overlook the importance of defining a target audience as well as a unique value proposition.
David de Céspedes: What differentiates you from competitors? Knowing that and knowing your customer means efforts in communications, marketing, sales, branding, partnerships and even recruiting are targeted and focused.
As an ex-architect, I know there's a tendency to get lost in the creative process, but starting a business works an entirely different muscle, requiring you to sell, build relationships, manage teams, and have a vision for the future. Setting aggressive but attainable goals means you can measure both successes and failures intelligently, and steer your business in the right direction.
Don't forget that venturing off on your own offers a huge opportunity: the ability to experiment. Take advantage of it!
How do you see the future of the architectural profession? In which areas (outside of traditional practice) can you see major opportunities for up and coming developers and architects?
David de Céspedes: I think data will continue to transform architectural practice in a major way. On the building side, understanding (quantitatively) how space is utilized, and investing in things like post-occupancy analysis, architects can bring value not only via aesthetics, but by augmenting the creative process with data, bringing tangible value to clients in the process.
On the business end, data can help firms make informed strategic decisions, on everything from increasing employee productivity, to developing hiring processes that decrease turnover, to optimizing brand positioning to resonate with key audiences.
I think the growing ubiquity of technology will lead to the creation of digital tools becoming more commonplace in architecture firms. Larger firms have invested heavily in R&D, whether through developing their own proprietary software or project management systems, however in the future, even the smallest teams will be creating their own tools, and I believe the next generation of architects will lead the way in this regard. It's an exciting time!
About David de Céspedes
David was born and raised in Hialeah, Florida, and now lives and works in Brooklyn, New York. An architect-turned-entrepreneur, David studied architecture at the University of Michigan's Taubman College of Architecture and Urban Planning, as well as Florida International University's College of Communication, Architecture & The Arts.
As Co-Founder of Superform, David leads creative initiatives to help businesses grow. He's led branding, marketing, and digital initiatives for a variety of companies in real estate, hospitality and healthcare. Prior to founding Superform, David worked as a designer at DFA Architects in New York and Bonner + Stayner in Michigan.
Join our Newsletter
Get our best content on Architecture, Creative Strategies and Business. Delivered each week for free.
We won't send you spam. Unsubscribe at any time.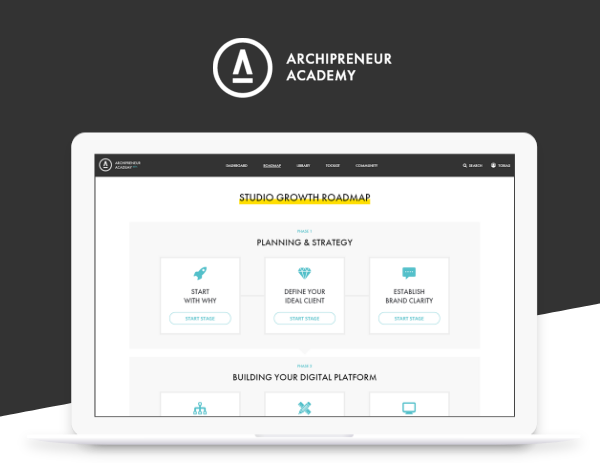 JOIN THE


ARCHIPRENEUR ACADEMY
9 Stage Studio Growth Roadmap
Library of In-Depth Courses
Checklists and Workbooks
Quick Tips and Tutorials
A Supportive Online Community
Download Checklist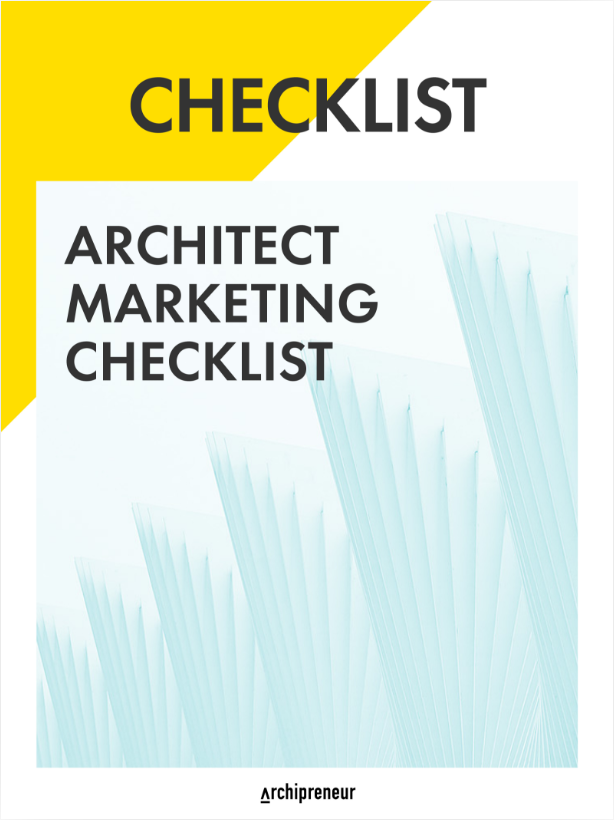 Recommended for you