How to Prepare for a Job Interview in Architecture
Whether it's your first job application or if you're looking to change firms, preparing for a job interview can be daunting.
It's important to remember that the job interview process is a great opportunity to refine and demonstrate your critical thinking and marketing skills to present yourself and your work in the best possible light.  Like any pitch, you need to know your audience, be concise and convey a clear message about what you have to offer.
#1 – Set Your Goal
Take a moment and think about your professional experience, skills and ambitions for the future. If you're not happy with your current professional situation, focus on where you want to be and the necessary steps to get there. Stay positive by acknowledging your hard work thus far and understand that building a career isn't about lucky breaks or flashy references, it's about strategizing.
You may decide to refine or learn new skills to help you achieve your long-term goals. For example, if you aim to own your own business someday but you're not ready now, consider applying for a position in a growing practice that will allow you to take on more responsibility and acquire the business and soft skills (like communication, team work and problem solving) you will need later.
Once you have goals and a strategy, work smart to ensure each job application is a conscious, purposeful decision in line with your professional objectives.
# 2– Research Your Potential Employer
Learn as much as possible about your potential practice to confirm it would be a good fit. If there is a job opening posted, read the job description carefully. Research their completed projects and think about how your professional interests and experience align with the firm's portfolio. Understanding your potential employer's work will impress the interviewers and will help you confidently demonstrate how you can contribute to their projects.
In addition to learning about their work, try to get a sense of the company culture. Look up the team, ask around in your network and search online to find out if it would be a comfortable working environment for you. If it's difficult to get a sense of the office culture before your interview, bring a few questions to the interview which will help give you a clearer picture.
For example, do architects work lots of overtime? Is there a flat or hierarchal structure within the team? How long have existing employees worked there? What is the balance between collaborative and independent work in their design process?
For the interview, knowing the dress code can also be useful. Look at photos online and even drop in to the office if you're unsure. You wouldn't want to appear in your worn out All-Stars in front of a bunch of high-powered corporate types. In the same vein, turning up formally dressed for a job interview at a hip startup is the first sign of having different values.
# 3– Don't Lie in Your Cover Letter CV
Revisit your CV and include only the relevant references for the open position. A lot of young graduates make the mistake of sending out a bunch of same CVs to a number of addresses, hoping that casting a wide net will do the trick. This is not a good strategy. What's relevant for one firm is superfluous for another. Don't be afraid to portray yourself with confidence, but avoid lying. Keep it simple and visually appealing–it should reflect the fact that you're a designer.
If you include every single student project you've ever worked on if your portfolio, the employer will realize that you have no editing or synthesizing skills. This is what every architect should be good at–learning how to concisely and effectively present relevant information. If a project has a dozen sections that all provide the same information about a project, consider including just one.
Also, not all projects need the same visuals. Some are more conceptual, while others are more visually appealing, or some show you can see a project through from start to finish. The balance will depend on the type of firm to which you're applying. If they're looking for an experienced project manager, it makes sense to show more projects that show your practical experience. Brush up on your old projects so you can discuss them with competence. Like with the CV, design is essential in a portfolio. Your visual sensibility will play an important role.
Proofread and spellcheck your cover letter, CV and portfolio. Nothing says "half-arsed" like an application filled with spelling errors.
# 5– Prepare Questions
Practice answering interview questions and prepare your own questions about the job and the firm. It's important to be self-confident and unafraid to make your expectations known.
If you're interviewing for more than one position, try to keep track of employer's responses to your questions so you can compare the different job opportunities. Here are a few questions to consider when deciding to take a new job:
What are the company's goals?
Are the employees treated well?
Is the company too informal or too corporate for me?
Is the company successful, profitable and growing?
Is it a diverse company?
Would I enjoy working with the employees there? Are they friendly, intelligent and interesting?
Would I have a good boss?
Would I be in charge of managing other people or just myself?
Would I get bored there?
Would I have the opportunity to learn new skills?
What hours would I work?
Would I get to travel for work?
What is the holiday policy?
Is working from home permitted?
Is the office comfortable?
Is there a work probation period?
What hardware and software do they use?
What are the benefits of working for this company?
What are the opportunities for growth within the company?
Join our Newsletter
Get our best content on Architecture, Creative Strategies and Business. Delivered each week for free.
We won't send you spam. Unsubscribe at any time.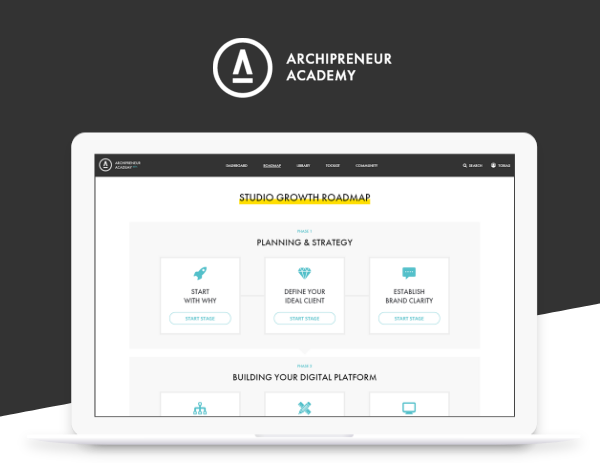 JOIN THE


ARCHIPRENEUR ACADEMY
9 Stage Studio Growth Roadmap
Library of In-Depth Courses
Checklists and Workbooks
Quick Tips and Tutorials
A Supportive Online Community
Download Checklist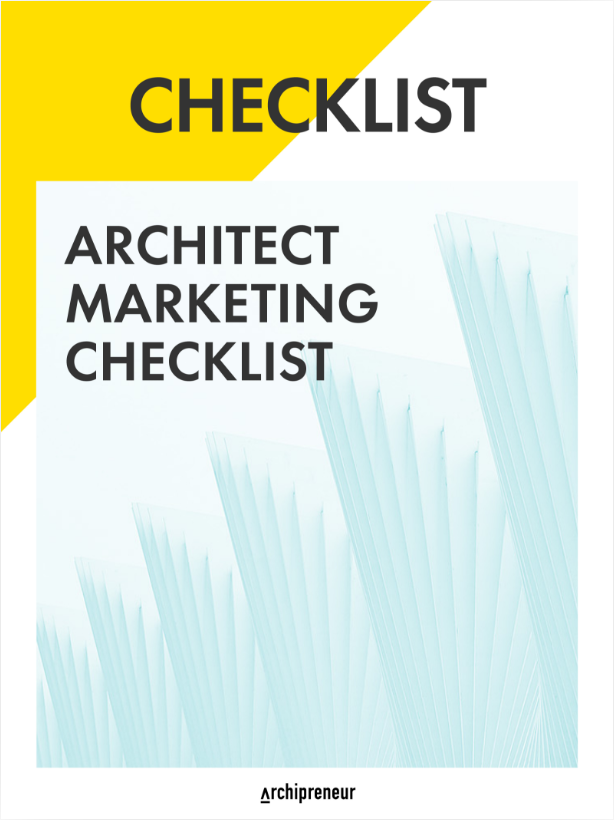 Recommended for you