10+ Aesthetic & Responsive WordPress Portfolio Themes for Architects
When it comes to websites of architecture firms, I strongly feel that a lot of things about their online presence can be improved. In this article, I will show you just over 10 beautiful WordPress portfolio themes, each perfect for professional websites about architecture. These themes provide the easiest and fastest way for an architect to have a beautiful, modern website, which is also state of the art in terms of the website technology currently available.
I had the idea for this article from my own research over past few weeks into creating a website for my architectural profile and projects. I thought it would be cool to have a place that housed all my projects so that future clients, firms or partners could browse my profile and take a look at the projects and firms I have been a part of.
I wanted to create a minimal – but also unique – layout and did not want to hire a professional designer or spend a great deal of money. I also wanted it to be mobile responsive so that it would look good on each of my devices. It had to have extra features, like the possibility to integrate my posts to social media outlets. And, importantly, I wanted to be able to update the content and projects by myself.
Here is the wish list I made for my portfolio site:
Aesthetic, minimal and clean design
Compatibility with all devices, meaning it has to be mobile responsive
A portfolio section containing all my projects
An "about" page
Social media features and plugins
The possibility to have a blog
Inexpensive and low cost to maintain
Easy to customize and update
I quickly found that the easiest way to fulfill this wish list was to take an existing WordPress portfolio theme and then customize it. Many themes are designed to be mobile responsive, which means that whether the user is on a laptop, iPad, iPhone or any other device, the website layout should automatically convert in order to accommodate the different resolution, image size capacity and script. (Illustrated in the cover image above)
You can even get some themes completely for free! However, I experienced that the higher quality themes I liked the most cost anywhere from $40-$100. Even so, using a theme will still save you thousands of bucks in web design and coding that normally goes into a handmade website.
And so I started in my research for WordPress themes that would satisfy all of my requirements. Here is my list of favorite themes I have found so far. I am not yet quite sure which one I like the most, but once I have settled on a theme for myself I will fill you in on the process of how to create your own portfolio website that looks professional and is pleasing to the eye.
Enjoy!
---
Angle
Angle is perfect for displaying your portfolio in a beautifully simple and unique layout. The minimal design and clean typography allows the viewer to focus on your work free of distractions.
Price: $75
---
Infinity
If you're looking for a clean and minimal theme to showcase your work, Infinity is the theme for you. It comes with project filtering and infinite scrolling for blog posts. And it's all wrapped up in a responsive layout, which means it will look great across multiple screen resolutions and devices.
Price: $59
---
Hayden
Hayden is a beautiful agency theme designed for those that need a way to show off their portfolio, highlight their services, and have an overall stunning web presence. Perfect for architects.
Price: $59
---
Hanna
Hanna is an striking and immersive portfolio and blog theme designed for serious creative professionals, like architects and designers. The project page lets your work take centre stage, and a charming masonry style blog features post formats to give you flexibility.
Price: $59
---
Motive
A powerful WordPress theme for creatives, with eye-catching animations and multiple layouts for showcasing your portfolio and blog. Get inspired with Motive and have things your way.
Price: $59
---
Agency
Agency is a perfect theme for architecture firms . A fullscreen homepage, two portfolio layouts, and strong typography offer flexibility and minimalism in this awesome feature-set theme.
Price: $59
---
Base
Base is a super crisp and responsive portfolio theme perfect for architects, freelancers and designers who want to let their work do the talking. I think this is also a perfect theme for architecture students who want to have an online portfolio. You could present your work to firms that way.
Price: $59
---
Kalium
Kalium is a creative WordPress theme mainly related for portfolio showcase with plenty of layout designs, theme options and rich drag and drop content builder elements to create your portfolio site in minutes.
Price: $48
---
Koncept
KON/CEPT is a unique portfolio WordPress theme, focused on minimalism, elegance and simplicity. It's created around a modular concept and an amazing masonry portfolio grid. Packed with a lot of useful features, options and shortcodes, this theme offers a great solution for any architect.
Price: $58
---
Nordic
Nordic is a clean, minimal responsive WordPress theme, optimized for best portfolio showcase. Nordic is a full ajax theme, which loads only those dynamic parts, and makes browsing experience very smooth for your visitors.
Price: $43
---
Fount
The Fount theme is great for architecture firms. It comes with tons of useful options to ease and speed up the content creating. The theme was envisioned to be a one page theme, but it can be also used as a regular multi page theme.
Price: $58
I hope you have enjoyed looking at these themes. Please feel free to share your favorite WordPress themes for architects in the comments. If you are already using a WordPress theme for your website, it would be very interesting for us if you could share your link so that we could all take a look at a real, live example!
Join our Newsletter
Get our best content on Architecture, Creative Strategies and Business. Delivered each week for free.
We won't send you spam. Unsubscribe at any time.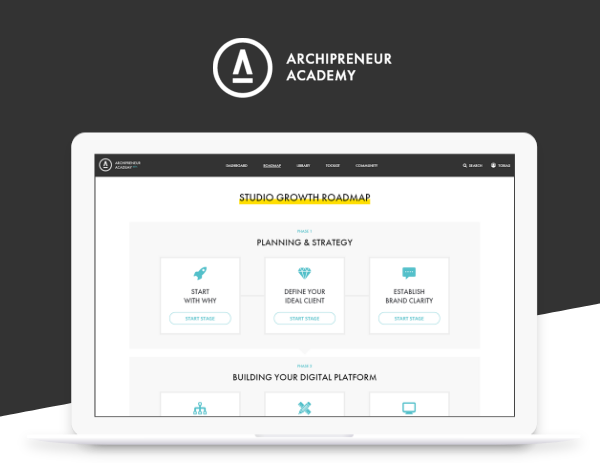 JOIN THE


ARCHIPRENEUR ACADEMY
9 Stage Studio Growth Roadmap
Library of In-Depth Courses
Checklists and Workbooks
Quick Tips and Tutorials
A Supportive Online Community
Download Checklist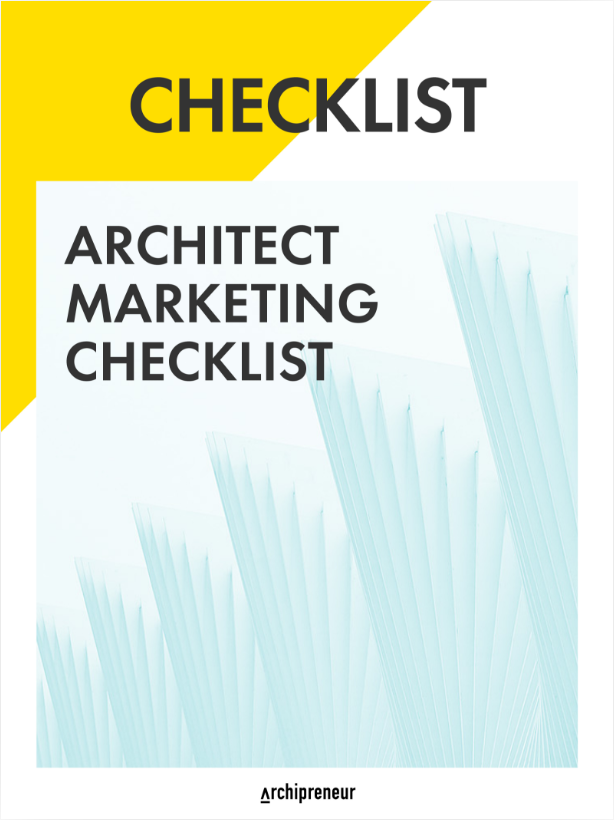 Recommended for you