Monograph: A Website Builder for Architects, by Architects
Tired of constantly modifying your website, finding and integrating plug-ins, and setting up hosting? Monograph Website Builder for Architects takes away all the hassle involved in website building and offers a solution specially developed for AEC professionals.
Among the many communication channels architects use to reach out to potential clients and create a following, the website is arguably the most important one. With a plethora of website-building platforms and attractive themes available to architects, choosing the right one can become a headache. Solutions that strike the balance between beautiful design, streamlined navigation and affordability are rare, and those tailor-made for architects are even rarer.
Common Mistakes Architects Make When Creating A Website
One of the most common mistakes architects make when creating a website is opting for a template that lacks intuitive navigation. We've all seen website builder for architects that feature cool animated graphics and stunning visuals, only to see them turn into frustrating experiences after just a few clicks. Visitors end up spending little or no time trying to navigate the maze of information and rarely come back.
Another mistake is having a single URL website that doesn't allow users to link back to specific projects. This means that bloggers and social media users can't share specific links in their posts and tweets, but can instead only link to your homepage, thus forcing their audiences to hunt around for relevant information.
Most marketing efforts in architecture rely on great visuals. Firms hire professional photographers to capture images of their built projects and use engaging diagrams and 3D models to represent work in progress. All this effort can go to waste if not properly displayed, organized and optimized for online searches. There are two important aspects concerning images that need to be considered when designing a website. Firstly, it's useful to have some text to accompany each image in order to make them more searchable. Another reason for adding text is providing useful information to journalists and bloggers who want to talk about your work. Images should also be large enough to be reposted in online magazines and platforms.

A Website Builder Tool From Architects For Architects
A structured and easy-to-use website is the cornerstone of every architect's business. Its technical, aesthetic and functional aspects will determine traffic, user engagement, and build a firm's reputation. An ideal architecture website should let the work speak for itself and require minimum effort to maintain.
Monograph website builder for architects is a subscription-based website-building platform for architects that offers beautiful, responsive templates and a free concierge service. Unlike other website-building platforms like WordPress, Monograph Website is designed to be wysiwyg ("what you see is what you get"). While working in WordPress can be cumbersome an require programming knowledge, the Monograph Website backend shows the page you're editing exactly as it will look when it goes live. The drag-n-drop interface makes it easy to edit content, choose fonts and arrange elements.
One of the best things about Monograph website builder for architects is the fact that it was developed by a team of architects turned entrepreneurs. Robert Yuen, Alex Dixon and Moe Amaya created Dixon & Moe, a boutique software development and design consultancy focused on building applications and digital products in the AEC industries. The agency's first digital product is Monograph Website, an industry-tailored web platform, website builder and concierge service designed specifically for the architectural profession.
The available templates focus on the visuals and let your portfolio speak for itself. Each is search engine-optimized in order to maximize your web presence. You can simply drag and drop media, arrange, update and reorder content using the streamlined, intuitive editor. You can also monitor traffic and connect Google Analytics. The platform currently offers three gorgeous themes–Avant, Mezzanine and Meridian– with three more to come.
How To Turn A Slow, Difficult To Navigate Website Into An Effective Marketing Tool
Arkansas-based Modus Studio migrated to Monograph website builder for architects when their previous website became too complicated to maintain. The firm, which works across typologies and scales, from sustainable renovations and conversions to urban design and multifamily housing, built their previous website by themselves. The amount of coding necessary to keep things running smoothly eventually forced them to hire professionals. Nevertheless, the site became slower and more difficult to navigate, and turned from a useful marketing tool into a resource- and time-consuming chore.
Switching to Monograph website builder for architects allowed Modus Studio to use their website as an on-the-fly marketing tool to quickly show their work to potential clients. Their current home page has a simple grid layout that showcases a select number of projects which best represent their practice. They use the Avant theme with a clean, banded layout. Each clickable image leads to a project page with an image gallery, project description and essential info like project typology, location, completion date and photo credits.
"Our particular website design using Monograph Website has helped to quickly get the information that matters to potential clients"
"Our particular website design using Monograph website builder for architects has helped to quickly get the information that matters to potential clients," said the architects. "Our philosophy, design team, projects, contact info…all of it flows to the user rapidly and in an organized manner," they explained.
Among the many useful features Monograph Website offers, architects at Modus Studio have been most impressed with the streamlined way of adding content to their website and organizing it on the front end. "This reflects well on our level of organization. For example, if one of our designers has a meeting with a potential client or has a presentation to a particular group, we can promptly reorganize the content of the site to fit the theme of the day. Photos, sketches, and diagrams appear quickly and navigating through these in conversation is effortless. Since the website works so well, we've been able to turn all of our designers into potential marketers. If projects come up in conversation outside of the office, any one of us can quickly pull out our phone or tablet and get to the project type being discussed."
"Since we began working with Monograph website builder for architects we have noticed that our target market seems to have a better, more complete understanding of our work."
Monograph Website provided the firm with a level of consistency in marketing that resulted in considerably higher visitor engagement and stronger online presence. "Since we began working with Monograph Website, we have noticed that our target market seems to have a better, more complete understanding of our work."
We interviewed Robert Yuen, Co-Founder of Monograph.io and Partner at Dixon & Moe as part of our Archipreneur Insights series. Check it out to learn more about how Yuen and his team mates develop innovative products for the AEC industry.
Also stay tuned for the upcoming Monograph Dashboard. Their second in-house software venture, Monograph Dashboard is a data driven platform designed to help architects and engineers understand and run their businesses more effectively, combining project planning and management with time tracking, forecasting, reporting and a lightweight CRM.
Learn more about creating a high converting website for architects here
Join our Newsletter
Get our best content on Architecture, Creative Strategies and Business. Delivered each week for free.
We won't send you spam. Unsubscribe at any time.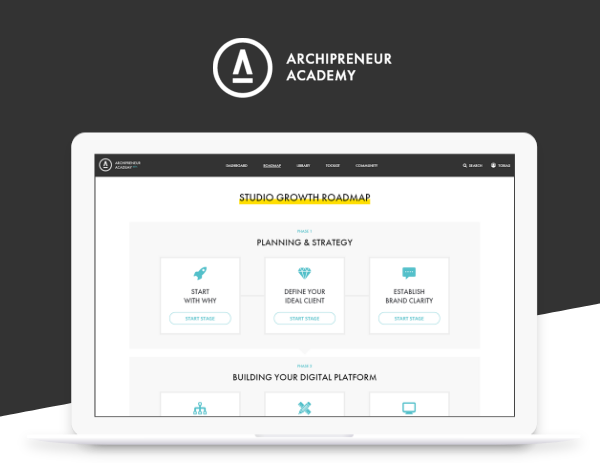 JOIN THE


ARCHIPRENEUR ACADEMY
9 Stage Studio Growth Roadmap
Library of In-Depth Courses
Checklists and Workbooks
Quick Tips and Tutorials
A Supportive Online Community
Download Checklist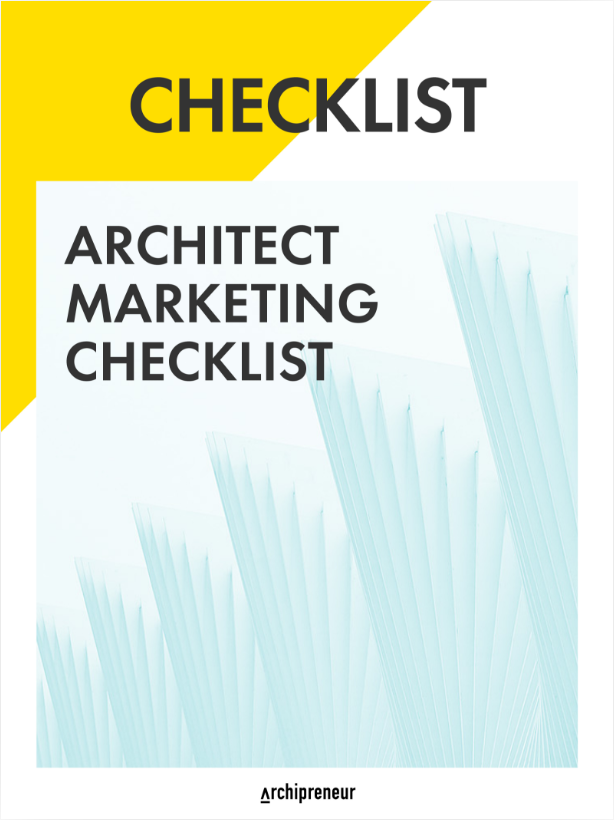 Recommended for you