STARTarchitects: Chris Precht of PENDA on Building an Architecture Practice in the Digital Age
A very warm welcome to Archipreneur Insights, the interview series with the architectural, design and building communities' movers and shakers. In this series we get to grips with their opinions, thoughts and practical solutions and learn how to apply their ideas to our own creative work for success in the field of architecture and beyond.
In 2016 Archipreneur ranked PENDA 1st of our list for the world's best Architectural Startups 2016. In 2017 we spoke with the head of PENDA: Chris Precht.
In 2013 Chris Precht founded the Beijing and Salzburg-based design studio PENDA with co-founder Dayong Sun. Despite accolades from the AEC community – the studio won the "Emerging Firm of the Year Award at Architizer's 2016 A+Awards" – they are still a small team of only 11 people. This is a conscious decision by the founders who prefer to form long-term relationships with their employees and stay compact. Learning and sharing plays a main role in PENDA's office.
Their projects focus on small architecture, interior design, exhibit and product design. Their most known work is the Hongkun Art Gallery in Beijing. In 2014 they completed their own office design in a Nanluguoxiang's hutong in Beijing. However, Chris Precht mostly works from his studio in the Austrian Alps far away from any city.
Keep reading to learn about PENDA's philosophy and how this young startup made it to the top of the profession.
Enjoy the interview!
---
You started out in China, which is a fast growing market for architecture. How did you manage to get your first project there?
Chris Precht: Like so many others after winning a competition.
By graduating from architecture school, students have a better set of tools than most architects who are working. Technology, software and skills change so fast these days that there is not enough time in a job to keep up with the updates. As students you do. And so did we. But what we lacked experience. Overplaying your cards can help in situations like that…
Today you are based in Beijing and Salzburg. How do you split your time and work between the two offices?
Chris Precht: With a good partnership. My partner Dayong is handling day to day work in Beijing and my wife and me are trying to build up a branch of our studio in the Alps away from cities. A city provides opportunities, but an equal amount of distractions. We have the feeling on the countryside (or mountainside) there is more space to breath and concentrate. It's a simpler live-style and it lets us focus on the essence.
Working on mostly international project, it doesn't matter where your office is located. We are living in an age of telecommunication and all the technology and software makes it certainly easier to work together globally without being together locally.
What projects are you working on right now?
Chris Precht: We try to keep a healthy balance of projects that come directly through a client and projects that we start because we have a statement to tell or a vision to share. These usually don't have a client in the beginning, but can interest clients, partners or investors in the long-run.
We keep intentionally the team small and try to grow slow. That keeps a lot of freedom to work on projects we are truly passionate about. Usually 2-3 at a time.
On your website you write that learning and sharing plays a main role in your office. Could you give us an example of how you implement that in your office culture?
Chris Precht: Architecture is one of the professions where you never stop learning. Specially when you are starting out young with your own firm. There is a lot that is not taught in architecture school like business strategies, leading a team, managing contractors and so on. Usually architects get good with an age they would retire in a different profession.
Although starting an office was an exciting phase in my life, the greatest passion for architecture was as a student. Projects without compromise and new knowledge and tools every day. The most important task for a life in architecture is to keep this passion alive as long as somehow possible. I never wanted to work for offices that kill this passion with doing too much overtime for boring work, not delegating responsibility or not giving space for employees to get better and learn more. We try to implement this in a daily routine through workshops or team-training.
If you feel your passion for architecture is dropping, please quit your job and find a different firm. Being uninspired as an architect is a really sad state.
You have over 60K followers on your Instagram channel. That is an impressive number! Do you think that a good social media strategy will lead to new clients for architects?
Chris Precht: Yes, but I wouldn't overestimate it. The most important thing is to build up a level of trust with your client. The speed and fast-pace of social media is good to connect people, but not necessarily good for a trustful relationship.
At the Architizer Award 2016 you mentioned: "We Are Start Architects, Not Star Architects". Do you have any advice for Archipreneurs who are interested in starting their own business?
The main thing is to keep the main thing the main thing.
– I think that captures the essence of starting out.
Chris Precht: There are many distractions that can blur the strategies or concepts of your projects. If you clearly know what you wanna do, keep that always in the forefront. Yes, architecture emerges by a dialog between many parties, but if your main intentions die in a compromise, your passion dies with it. Saying no to certain projects or clients can save your motivation for architecture in the long run and clears your schedule up for projects you truly believe in. A large fee doesn't make your love for the profession grow, a great project does.
How do you see the future of the architectural profession? In which areas (outside of traditional practice) can you see major opportunities for up and coming architects?
Chris Precht: The great news is that the playing field for architects got much wider in recent years. New technologies, new tools and a changing media create possibilities for young generation of architects to get to the frontline of innovation. The bad news is that the role of an architect got diminished. Compared to architectural gods like Mies, Corbusier or Kahn, the respect for architects is nowadays constantly sinking.
But I believe in so fast changing times and politicians who just think until the next election circle, it needs the long-term strategies of architects. Topics like climate change, pollution, world hunger or demographic change don't get solved through populism, but need an analytic process and persistent vision. An architects mind is trained for that and I believe a new generation of architects can play an important role in solving important, global issues from here on forward.
About Chris Precht
Before Chris Precht founded PENDA together with his partner Sun Dayong in 2013, he was the Founder and Director of Prechteck, a collaboration of international creatives.
His education started in Innsbruck/Austria where he studied under Patrik Schumacher (Zaha Hadid Architects) and Kjetil Thorsen (Snohetta) at the Institut for Experimental Architecture. He graduated with honors from the Technical University of Vienna in 2013. His work has recently been exhibited at the Venice Biennale, the Künstlerhaus in Salzburg in 2011 and at the "Best of 2009"  student exhibition at the .aut in Innsbruck.
Join our Newsletter
Get our best content on Architecture, Creative Strategies and Business. Delivered each week for free.
We won't send you spam. Unsubscribe at any time.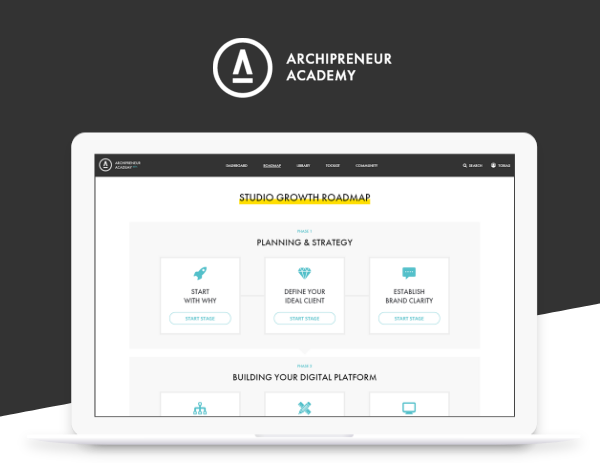 JOIN THE


ARCHIPRENEUR ACADEMY
9 Stage Studio Growth Roadmap
Library of In-Depth Courses
Checklists and Workbooks
Quick Tips and Tutorials
A Supportive Online Community
Download Checklist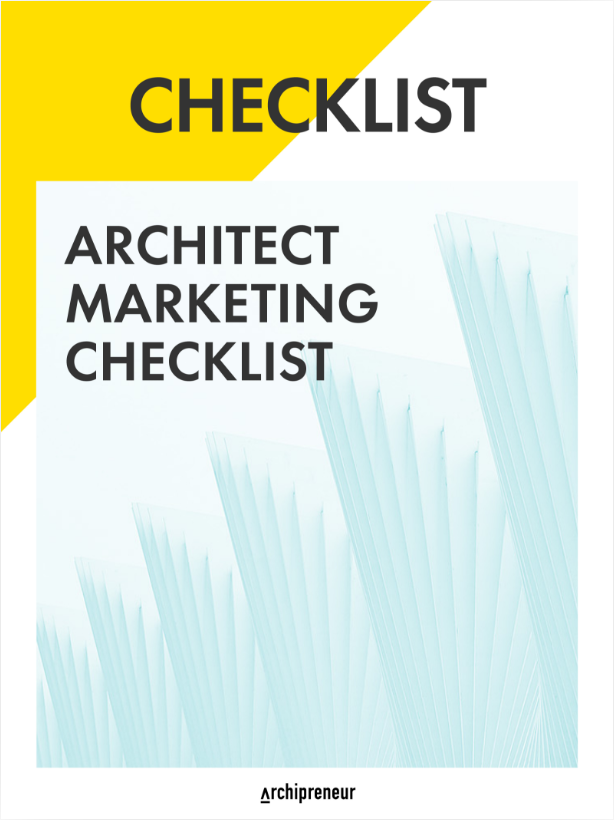 Recommended for you