Top 5 Real Estate Accelerators Rethinking Urban Living
PropTech is changing the real estate industry, introducing new ways of streamlining the way buildings are designed, built and managed. These 5 real estate accelerators present great opportunities for archipreneurs to join this trend and get into the real estate game.
The property sector is a huge industry experiencing a new trend through the proliferation of digital technologies. Traditional bricks-and-mortar businesses are facing strong competition from startups working at the intersection between real estate development and technology. This new situation has blurred the line between the online and the offline world, making every company a tech company while tech companies are becoming property companies and landlords.
This recent technological innovation within the real estate industry, dubbed "PropTech", has introduced real estate crowdfunding, electronic processes that increase efficiency and promote a rapid operation of workflow tasks, and it replaced cumbersome areas like customer support telephone lines of building management.
Several real estate accelerators have been created in recent years, targeting seed-stage real estate startups, providing support and resources to companies based on their industry-specific needs. This is a great opportunity for archipreneurs developing their own projects and working on products for the AEC industry.
1# Fifth Wall
Venture capital firm Fifth Wall invests in construction and real estate-focused startups and innovators. Headquartered in Venice, California, the company is backed by large real estate companies and construction firms and has created an accelerator program as an early-stage investment vehicle. The program aims to help entrepreneurs test out and develop their ideas, but it also connects them with investors and the industry's key decision-makers.
Fifth Wall has already invested $60 million in businesses of different kinds, including Opendoor (home-selling platform), and storage provider Clutter. A large portion of Fifth Wall's investments come from VC funds.
2# AREA
Chaired by Daniel Rose, serial entrepreneur who developed Pentagon City in Washington D.C., One Financial Center in Boston, and several notable buildings in New York, AREA is one of the world's leading real estate tech accelerators. They have already selected six startups to participate in their incubator program.
These include Tobly (construction equipment rental community marketplace), Zoner (digital zoning ordinance optimization software), Founder House (co-living community and network for innovators in the New York City area), Spacio (lead-management app for residential brokers), Urbanr (residential listing platform), and AtlasX (platform that streamlines commercial real estate acquisitions).
3# Brigade REAP
Startup accelerator program Brigade REAP (Real Estate Accelerator Program) was set up with a view to identify and nurture startups from India with a focus on technology that will help the Industry while helping startups scale in a sustainable manner. It focuses on young companies in areas relevant to real estate, retail and hospitality.
The first batch of startups that already received funding are: AirZaar (company that uses drone sensor data & aerial images), PParke (parking sensor based technology platform), Qwikspec (construction management software with a mobile-based platform), and Snaptrude (automated CAD application and solutions for real estate).
4# Pi Labs
Pi Labs (Property Innovation Labs) is Europe's first property-innovation focused accelerator that helps incubate and accelerate tech-enabled property startups. Entrepreneurs Faisal Butt and Umesh Kumar founded it in 2014, in partnership with global real estate firm Cushman & Wakefield and property venture capitalists, Spire Ventures.
In 2017 they kick off the fifth program of the Pi Labs Accelerator, with four new companies joining for a 13-week intensive mentor-led programs that will help accelerate their growth.
5# MetaProp NYC
MetaProp NYC accepts applications from startups working in multifamily, development, commercial, hospitality, industrial, and residential. The 22-week program provides up to $250,000 in financing, along with an office space in the heart of NYC's real estate/technology startup community. They provide a minimum $50,000 investment, plus potential to invest additional $200,000, with 3-6% equity taken depending on company stage.
MetaProp NYC also pairs startups with C-level mentors from MetaProp's RE200 industry mentor network covering each of the 10 major real estate disciplines: finance, basement tech, brokerage and consumer, development and construction, data and analytics, and special uses.
***
These 5 accelerators are paving the way to new ways of thinking about urban living. They are helping AEC professionals and tech innovators bridge the gap between the built environment and technology, and bring the profession one step closer to breaking the mold.
Join our Newsletter
Get our best content on Architecture, Creative Strategies and Business. Delivered each week for free.
We won't send you spam. Unsubscribe at any time.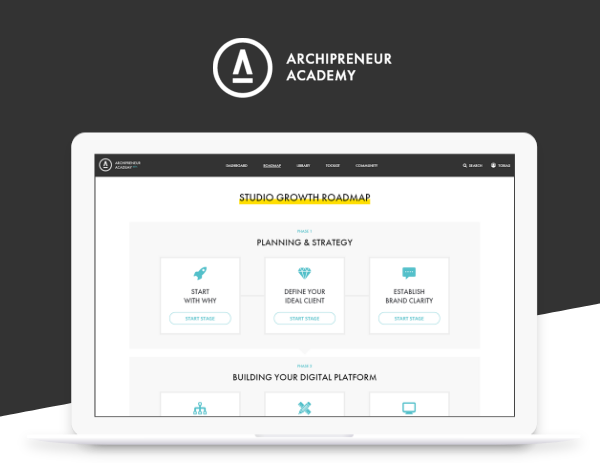 JOIN THE


ARCHIPRENEUR ACADEMY
9 Stage Studio Growth Roadmap
Library of In-Depth Courses
Checklists and Workbooks
Quick Tips and Tutorials
A Supportive Online Community
Download Checklist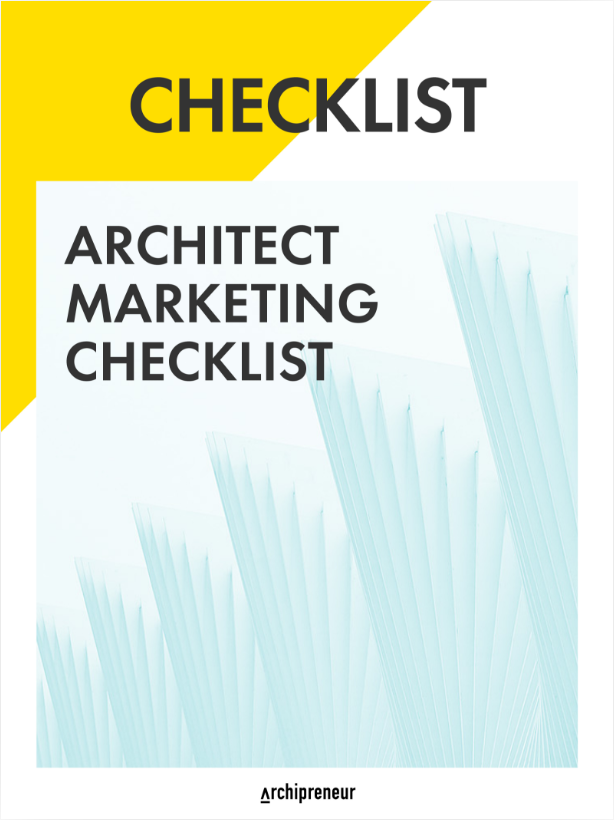 Recommended for you