Design + Development: How to Create Aesthetic and Economic Value with Ari S. Heckman
Do you want to get into the heads of the top initiators and performers from the architectural community? If so, we heartily welcome you to "Archipreneur Insights"! In this interview series, we talk to the leaders and key players who have created outstanding work and projects within the fields of architecture, building and development. Get to know how they did it and learn how you could do the same for your own business and projects.
Today's Interview is with Ari S. Heckman, Co-Founder and CEO of ASH NYC, a company that blends the world of interior design with property development. ASH NYC also designs products and furniture for improving brands and developing hospitality experiences.
I like their approach to architecture, as I think that, for developers, their first consideration for architectural projects is normally driven by the rate of return and the design budget, including how the budget may be reduced. By bridging the gap between the worlds of design and development with experts from both in one company, ASH infuses their projects with aesthetic and economic value. I think this is a useful way to create sustainability and eventually make our cities better places.
Here are Ari's thoughts on design, development and bridging the gap.
I hope you enjoy the interview.
---
You graduated from the College of Architecture, Art and Planning at Cornell. What made you decide to move into real estate development? Was there a particular moment that sealed the decision for you?
I grew up in a family that was involved in several disciplines related to building—my mother an interior designer, my father an amateur real estate owner and my grandfather a modernist architect. I knew enough about what they did to know that I was interested from a young age in being the person who actually initiated the project, i.e. the developer, rather than one piece of the entire process. It was my grandfather who sternly told me that architects don't get to make many decisions and that the developer drove the ship. My schooling was very interdisciplinary in that it involved planning, architecture, economics, law, etc.
Your company, ASH NYC, bridges the gap between the worlds of interior design and property development. Could you tell us a bit about your work and your approach to it?
In short we are developers who are also designers, or vice versa. We tend to take on projects where we think we can have an impact, create value, etc. via design. We are our own client on our development projects which means that the design team has an equal seat at the table when major decisions are being made. It means that design is given true, equal importance to all the other considerations during the development process. We also do for-hire design work for external clients.
How do you normally start your creative urban projects?
In addition to being designers/developers, we are placemakers, and we take our role in impacting the urban environment very seriously. We are only interested in projects that we feel improve their host community, that make a positive impact on a neighborhood, etc.  We are drawn to renovations of historic buildings, often ones that are vacant or have some kind of undesirable. We find that people really enjoy connecting with a well-adapted historic building.
What projects are you currently working on?
We have a few great ones at the moment. We are restoring the old Wurlitzer organ building in Detroit, Michigan, which we are converting into a 106 room hotel.  We are also redeveloping an old Catholic campus consisting of a school, church, rectory and convent in the Marigny neighborhood of New Orleans with a local partner.  We have a large residential project in Bushwick, Brooklyn, where we are converting an old glass factory and building two new buildings on either side of it. And we are redeveloping an office building in Providence, RI into residential and retail. That is on our real estate side; on the design side we are doing many, many projects around the country for a wide range of clients.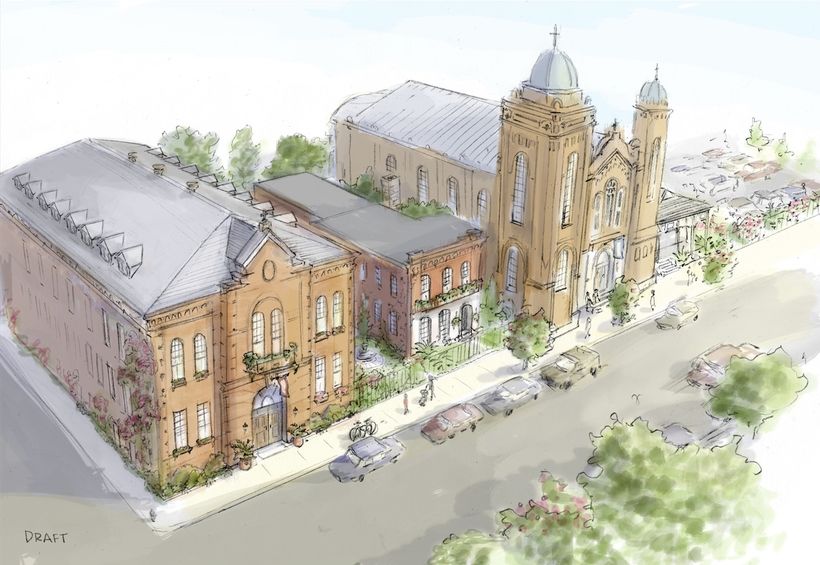 What do you find most fulfilling about your job as a creative developer?
On a macro level, most fulfilling is obviously when a project you've been working on for years opens its doors and finds success, but every day has a unique set of challenges and personalities.  In development I think it is somewhat unique the range of characters and disciplines one experiences on a constant basis.
Do you have any advice for "Archipreneurs" who are interested in developing their own project?
The best advice is simply to get started.  It all seems very daunting and abstract but one most throw themselves into it if there's a real interest.  I always recommend people buy a small multi-family building that they can afford and make the improvements the envision so that at the end of the day the building is functioning better than when you found it.
How would you finance a project in its first stages of development? Any tips on how to manage it?
This remains a challenge for us, and probably always will be if we seek projects that fall outside the typical, which in the US is very suburban focused and not generally mixed-use.  We think those things are natural and valuable but they remain somewhat abstract in this country (although that is changing.) We generally acquire property all cash, so that we have time to plan the development and complete the design and permitting work before we go and get a construction loan. This allows you to set your own pace and not be under the pressure of servicing debt for any longer than you need to.
How do you see the future of architecture? In which areas (outside of traditional practice) can you see major opportunities for up and coming architects?
I think it is likely that more and more firms and people take the direction we have, which is less of distancing the architect from the success or failure of their project but actually making them involved in it on a meaningful and ongoing basis. I have many friends who have or are becoming developers which one can do as soon as they decide to! It is obvious, but I think people realize when they're in control, they're able to make much more of an impact than when one is a consultant. And I hope that if architects and design minded people are impacting development and urbanism in a greater way, our buildings and our communities will only get better.
About Ari
Ari Heckman oversees the various components that make up ASH NYC. He is responsible for directing company strategy, as well as sourcing acquisitions and new business. Ari was previously the development manager at Cayuga Capital Management in Brooklyn, New York and a development associate at Cornish Associates in Providence, Rhode Island.
Ari was raised in Providence, Rhode Island and graduated from the College of Architecture, Art and Planning at Cornell University.
Join our Newsletter
Get our best content on Architecture, Creative Strategies and Business. Delivered each week for free.
We won't send you spam. Unsubscribe at any time.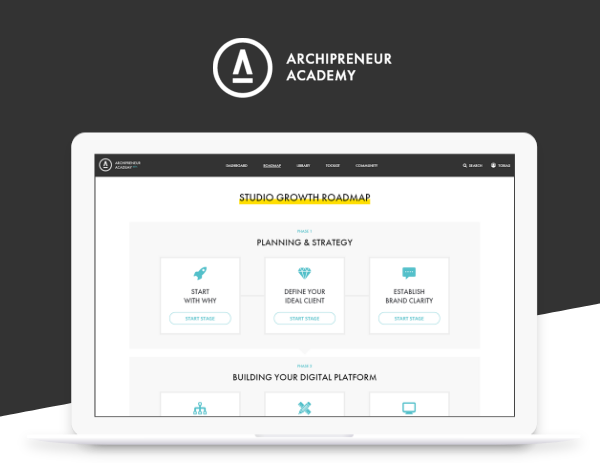 JOIN THE


ARCHIPRENEUR ACADEMY
9 Stage Studio Growth Roadmap
Library of In-Depth Courses
Checklists and Workbooks
Quick Tips and Tutorials
A Supportive Online Community
Download Checklist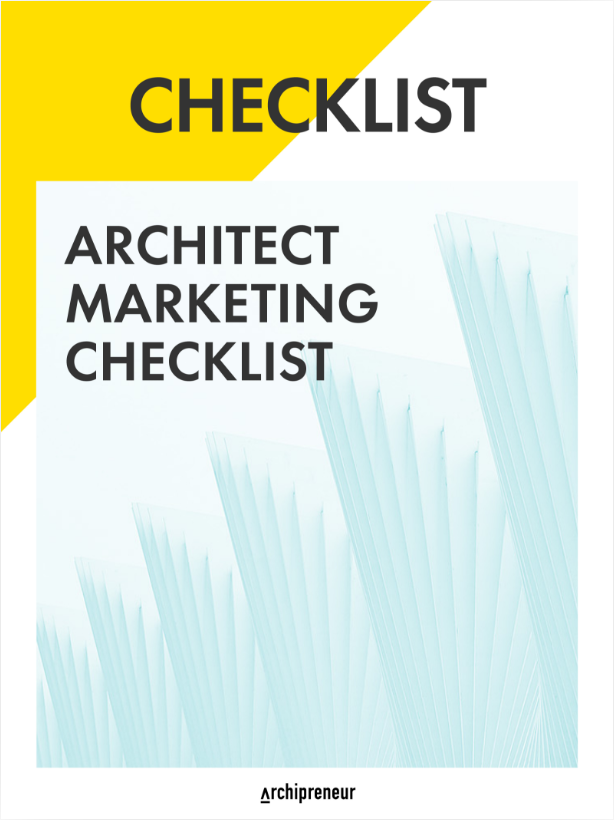 Recommended for you