The Archipreneur Report #02 is out now
The Archipreneur Report #02 focuses on new trends, business and tech innovation within the AEC industry. We are featuring innovators from architecture, design, construction and academia who explore the impacts of emerging technology, new business models and expanding opportunities for practice within the architecture industry and the built environment.
For the the Archipreneur Report 02, we have assembled another interesting mix of stories, case studies and articles surrounding the future of the architecture in our cities. The expanding role of practice is a relevant topic for both young and established professionals around the globe. Our expert contributors from the world of design, technology, construction and development have all found their own path of innovating for themselves and within their business. 
Archipreneur Report #02 – Contents:
Innovating Experiences: Defining the Future of Urban Retail Design (INTERVIEW)
Survival > Sustainability > Success: How to Take Your Practice to the Next Level (HOW-TO)
Traditional Crafts In the Digital Age: Dazzling Artworks by Atelier MEL (INTERVIEW)
Transforming Practice: Chris Precht Represents a New Generation of Design Entrepreneurs (INTERVIEW)
A Laboratory for Design: LAVA's Research-Based Approach for Building Innovation (INTERVIEW)
Good Design is Good Business (OPINION)
Design Tools for Sustainable Building: Cove.Tool Automates Energy Optimizations (INTERVIEW)
Beyond BIM: Architects Create a Wider Building Management Tool (INTERVIEW)
Outdated Job Market: A New Way of Connecting Talent and Companies in the Built Environment (INTERVIEW)
Metrics for Success: How Architects Should Measure Business Growth (RESEARCH)
Automating Construction: Improving On-Site Logistics through Robotics and Data Analytics (INTERVIEW)
Our mission is to make a meaningful contribution to the profession and to explore what the future of architecture holds, in a time of a quickly globalizing world. Each experience is crucial to our shared understanding of the building industry today and how we can contribute to its progression. That is why we produce the Archipreneur Report story by story and issue by issue, to share the latest and most innovative content. We would love to hear your thoughts and feedback so we can continue to craft the publication to be relevant for you as our reader. 
Join our Newsletter
Get our best content on Architecture, Creative Strategies and Business. Delivered each week for free.
We won't send you spam. Unsubscribe at any time.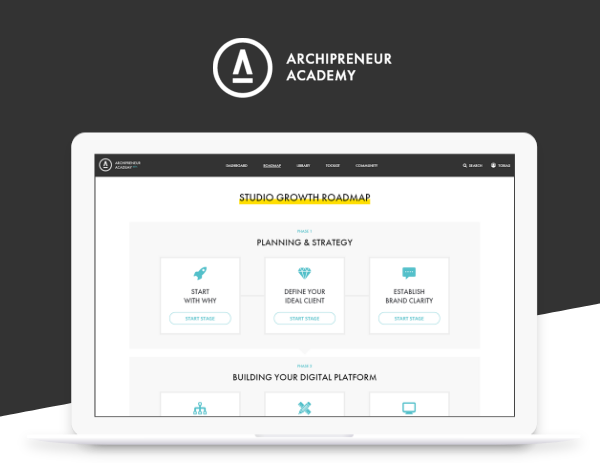 JOIN THE


ARCHIPRENEUR ACADEMY
9 Stage Studio Growth Roadmap
Library of In-Depth Courses
Checklists and Workbooks
Quick Tips and Tutorials
A Supportive Online Community
Download Checklist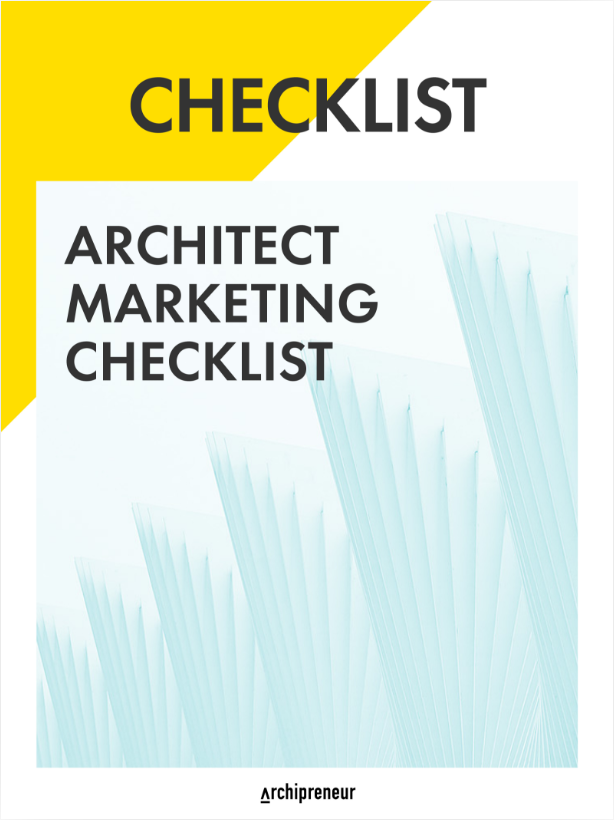 Recommended for you