Automating Construction: Improving On-Site Logistics through Robotics and Data Analytics
KEWAZO works to improve on-site construction logistics through robotics and data analytics. Their first automation objective is to equip customers with the tools for safe, fast and smart material transportation on construction sites. CEO and co-founder Artem Kuchukov describes how KEWAZO grew the idea from concept to working prototype with new customers eager to implement innovative hardware on site.
How did you come up with the idea for KEWAZO and what is your core product?
We studied opportunities for automation in construction. For example, Japanese companies in the 1960s and '70s tried to create fully automated construction sites with so called "on-site factories". These projects failed because they were too ambitious—they tried to do too much at the same time.
Several Japanese companies then tried to automate single activities on site instead, such as painting. Painting for instance requires a far simpler approach compared to the automation of a whole construction site. As expected, focusing on single aspect of the construction process was more successful. We learned that this approach still holds true today. It is better to concentrate on single topics of significantly lower complexity compared to full job sites, but the single topics should still be somewhat challenging in terms of automation.
The problem on construction sites is that you need to account for a lot of human creativity in the moment. Robots are moving in pre-programmed ways, which is hard on a messy construction site. When thinking about using robots on construction sites today, there needs to be some sort of structure in which, or upon which, the robot would move.
For this reason, my former classmate and current co-founder Leonidas Pozikidis and I thought about scaffolding as about a structure to provide more opportunities for on-site automation. With the idea to automate scaffolding assembly in mind, we attracted four other co-founders with very different backgrounds and specialties including business, software and hardware.
By networking and researching the scaffolding industry, we learned that the major problems of scaffolding assembly are safety, labor shortage and inefficiency.
We learned that transportation during scaffolding assembly is the bottleneck of the process. Around 80% of the total assembly time is spent transporting parts from the storage place on-site to the assembly point, so we knew that improving transportation on site would already make a big impact. Proving that we could successfully resolve a known issue like minimizing transport time would give us a foot in the door of the industry, and the opportunity to implement more automation with further solutions.
To cut down transport time, we started on working on a two-dimensional robotic elevator, which provides vertical and horizontal transportation during assembly. We have since shared our concept for this solution with leaders in the industry and we have received a very positive feedback. And by listening to our potential customers, we have even learned that a simpler version of the solution –an automated vertical transportation solution– would already provide enough value for them compared to existing conventional solutions.
Our current goal is to bring robotic elevators on-site, which will move in one or multiple directions and transport materials in safe and efficient way. The robots should assist workers and make their work easier and safer.
One of our potential customers even said: "You should name the system 'from 16 to 65'. Today, most of my workers can only work until they are 40 or 50. After that, their body wears out so much that they ask me to make them construction managers or at least lorry drivers, but I can't make everybody drivers or managers. Your system can give my workers an opportunity to work safe and healthy until they are 65."
In what development stage are you in right now? Did you already produce a prototype?
We have built the first technical prototype of our robot to run first field tests. It performs on a certain level but does not reach all the goal parameters set off on the final system yet. On the basis of this prototype we were able to sign letters of intent for preorders with our first customers.
Right now, we are building a pre-series product which we plan to finish in the first quarter of 2019 and which should be certified in the second quarter of 2019. As an equipment manufacturer, we must follow European machine directives which means before we are able to have people working with the product on a daily basis, we need a certification.
Who are your target customers?
Our targeted customers are sub-contractors in the area of scaffolding assembly. Generally, we have two focus areas: construction and industry servicing. In construction, our customers are mainly scaffolding assembly contractors. In industry servicing, they are industrial service providers. These companies usually maintain facilities in the process industry, which includes chemical, petrochemical, gas, oil and power plants.
How did you go about finding clients at first?
The best way for us to reach out and to find potential clients is to attend industry events. We found our first clients at these events. One major advantage was that we are the first company focusing on automating scaffolding, which gave us a lot of attention throughout Germany and from around the world.
In 2018 you closed a €1M seed round. Could you tell us more about the process of raising venture capital for your startup?
There is no universal way of raising venture capital. It is important that you check standard marks which investors focus on for your first investment. Things like a good team, a good product and having a patent and IP. Try to reduce the number of red flags and do your homework that you can do before you reach out to investors.
Be open to feedback and ready to adjust your idea based on the feedback you get.
It is also important to understand the focus areas of the investors you are talking. You should research the companies in their portfolio to see if your company would be a good fit. It is also worth considering at which stage they typically invest and if this fits with your staging.
Be open to feedback and ready to adjust your idea based on the feedback you get. It is important that you show your openness, learn from feedback and integrate it in your company building process.
Generally, you should reach out to as many potential investors as you can and be ready to often get refused. You need to understand that it is often about internal factors of the investors and not only about your idea and company.
Raising capital is a very long process which you should start at least 6 months before you need money and constantly network.
How many people are you at KEWAZO today?
We are 15 people at the moment: 10 full-time and 5 working students.
Do you have any advice for Archipreneurs who are interested in starting their own company in the built environment?
The most important thing is to build a solid network early. Also, don't be afraid to share and talk about your idea. An idea alone is worth nothing.
The most important thing is to build a solid network early.
Execution is everything. Be open for feedback and do not be offended if you get critical feedback. Make ­mis­takes quickly and also adapt quickly, adjust and move forward.
What are your thoughts on the future of the built environment? How can it improve, and what continues to inspire you?
I think that the construction industry is going to be disrupted soon. It will start in software and then progress to hardware because software will be easier to set up. However, a friend from a large construction software company once said that new software is focused on organizing today's chaos of construction sites and its process.
New hardware will eliminate the majority of this chaos by establishing new processes. Where software can be seen as a painkiller that focuses on consequences, hardware advances can be a solution that cuts to the heart of the problem by getting rid of it at all. This will lead to much higher productivity rates than conventional solutions.
I think that robotics and data analytics we will be the two focus areas where the most innovation that will change the way how we understand construction sites will happen in the next years to come. —
About Artem
Artem Kuchukov
CEO & Co-Founder KEWAZO
As a practicing civil engineer specialist in Russia and the US, Artem Kuchukov understood the challenges and needs of the construction industry first hand. In 2017, he refined his knowledge in these areas by completing a Master's degree in Advanced Construction and Building Technology from the TU Munich, where he obtained a comprehensive overview of the history and grounding principles of robotics in construction.
In 2016, Artem co-founded KEWAZO with a team of specialists and graduates based in Germany.
Join our Newsletter
Get our best content on Architecture, Creative Strategies and Business. Delivered each week for free.
We won't send you spam. Unsubscribe at any time.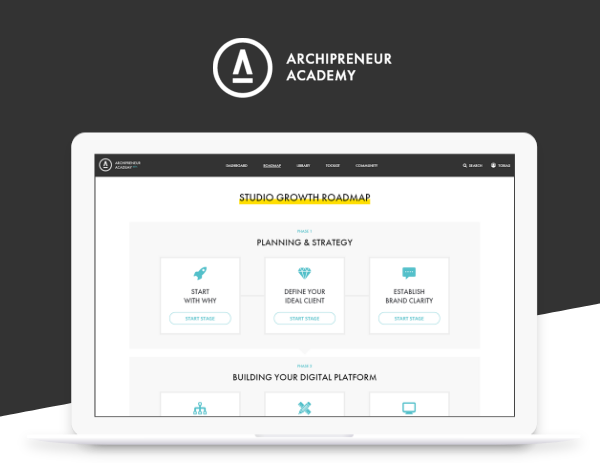 JOIN THE


ARCHIPRENEUR ACADEMY
9 Stage Studio Growth Roadmap
Library of In-Depth Courses
Checklists and Workbooks
Quick Tips and Tutorials
A Supportive Online Community
Download Checklist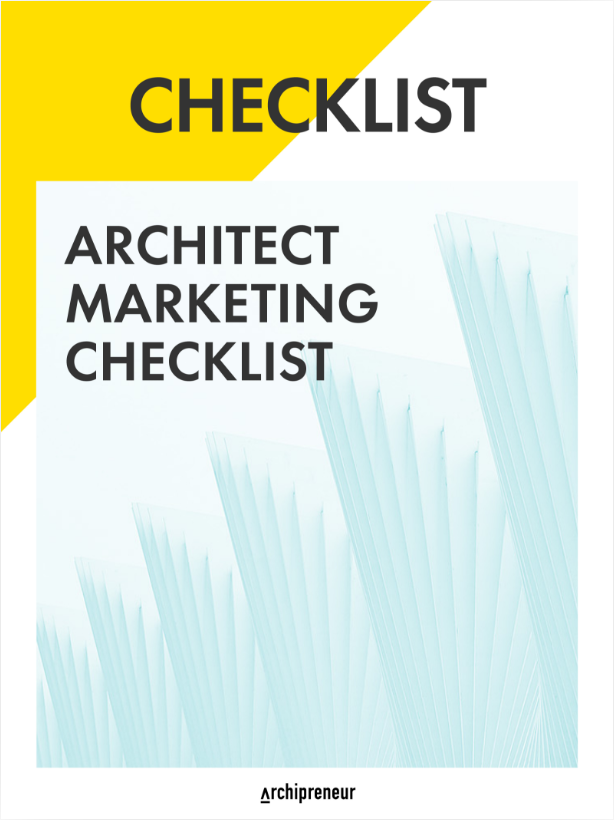 Recommended for you