5 Tips for Increasing Your Architecture Salary
A new biannual report released by the American Institute of Architects (AIA) showed that the average annual architecture salary was $84,000 for the first half of 2017, which marked a 2.8% improvement compared to the same period in 2015.
The report covered 39 different positions across 26 U.S. states and 17 cities. However, according to the 2017 AEC Industry Salary Survey, there are major differences in pay in different countries. As well as across different fields of the AEC industry. "Eighty-five per cent of AEC executives in western Europe make less than $75,000 per year versus 92 per cent in eastern Europe, and 41 per cent in the US and Canada".
In order to make an informed career decision, it's good to know where you stand in terms of your architecture salary. If you're working in the United States, you can start by checking out the AIA Compensation Survey Salary Calculator. Here you find out what the market says your skills are worth.
Here're some tips on how to get that raise:
#1 Have Regular Performance Reviews
In architecture firms, it can be challenging to communicate the value you add as an employee. However, it is important to highlight that your firm has profited on account of your performance in order to justify a salary increase. Having regular performance reviews can help keep track of progress and growth over time. Reviews can also be great opportunities to discuss your overall contribution to the firm and its future. Before your performance review, have specific examples of professional accomplishments at hand and focus your discussion on the tangible value you bring, as well as your ambitions for the future within the company.
#2 Get Licensed
According to Architect Magazine, "more firms are now rewarding staff for attaining licensure than there were just a couple of years ago: 80 per cent, up from 74 per cent in 2017". As a licensed architect you provide greater value to your employer and have a higher earning potential than an unlicensed architect. More than half of architecture firms offer higher salaries to licensed architects.
#3 Get Other Credentials
In addition to getting licensed, gaining other credentials such as LEED and CDT certification will give you a significant competitive edge. LEED is currently the most recognized certification program for sustainable building design, while CDT stands for Construction Documents Technologist and is a certification from the Construction Specifications Institute (CSI). These specialist qualifications will allow your company to charge more to the client for your time and expertise. With additional credentials you may be able to negotiate a salary increase with more confidence.
#4 Think Outside of the Box
Create an internal system, an app or piece of software that solves a problem for you or your employer. This is what Steven Burns did when he created a project management software that helped his architecture firm streamline many of their internal processes. This tool eventually became ArchiOffice, a time tracking, billing and project management tool used by some of the most renowned architecture firms out there. You can also create e-book or courses that help other architects. These can add significant value to your work and introduce other income streams. It is always good to diversify.
#5 Change Firms
If none of the above tips help, and your firm is not willing to negotiate or acknowledge your value, it might be time to change employers. In any case, it's important to be objective and make your expectations known.
Join our Newsletter
Get our best content on Architecture, Creative Strategies and Business. Delivered each week for free.
We won't send you spam. Unsubscribe at any time.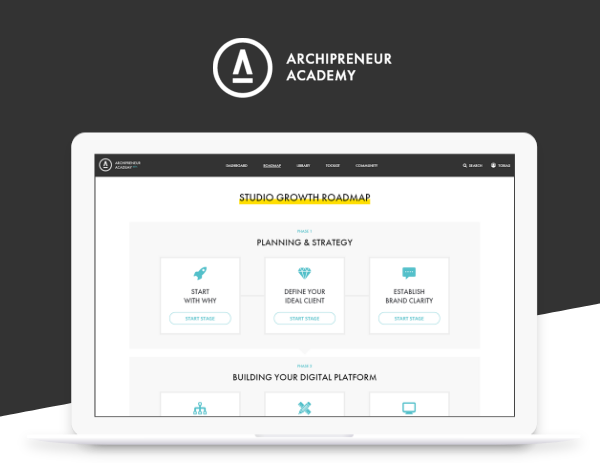 JOIN THE


ARCHIPRENEUR ACADEMY
9 Stage Studio Growth Roadmap
Library of In-Depth Courses
Checklists and Workbooks
Quick Tips and Tutorials
A Supportive Online Community
Download Checklist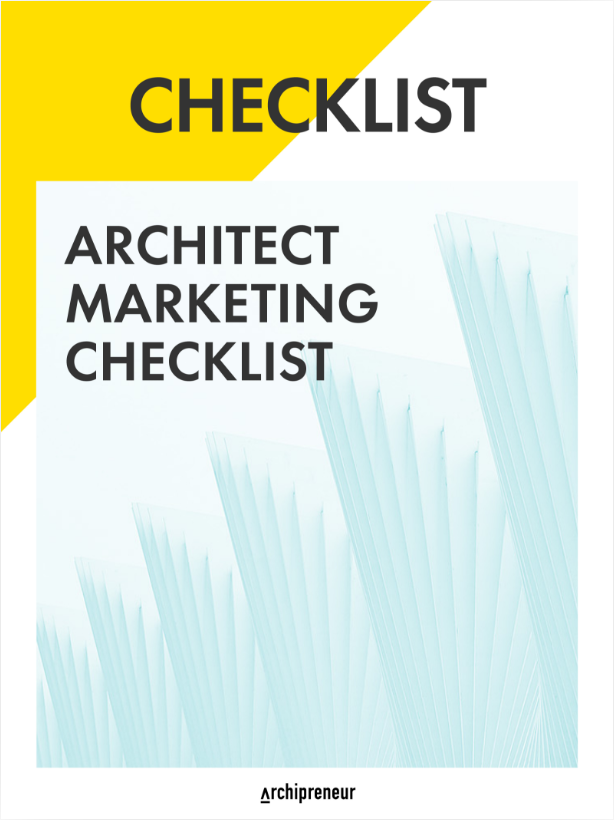 Recommended for you