WeGrow Creates a New School Designed by BIG
BIG and WeWork's collaboration and belief in creativity manifests through the first WeGrow school in New York City. The interactive learning landscape supports a conscious approach to education, nurturing the growth, spirit and mind of the 21st century child.
The 10,000ft2 learning universe for children aged three to nine is located in WeWork's HQ in Manhattan's Chelsea neighborhood. The school environment is designed to embed the values of a new conscious approach to education. The opening of WeGrow happens just as BIG completes Glasir College merging three individual schools in Faroe Islands, and plans for the opening of the Isenberg School of Management extension at the University of Massachusetts next Spring 2019.
"WeGrow was created to unleash the creative potential of all generations through design. With this first location in New York City, we have created a space to facilitate and accommodate WeGrow's transformative approach to learning because as life evolves, so should the framework in which we live in. Children realize they have agency and when design is less prescriptive and more intuitive – we don't have to tell kids how to use the space and every interpretation of how they use the space is good." Bjarke Ingels, Founding Partner & Creative Director, BIG; Chief Architect, WeWork.
WeGrow is designed for learning to be a transformational and holistic experience. A field of super-elliptic objects with a variety of functions allow children to move freely throughout the day and to learn from the environment around them and each other. The learning landscape encourages collaboration by emphasizing transparent and communal spaces, which comprise more than half of the school: four classrooms, flexible workshops, community space, multi-purpose studio, art studio, music room and other playscapes support the energy of creation and togetherness.
"WeGrow is committed to elevating the world's collective consciousness. We believe we are all students of life for life, and that the very purpose of life is to be in a constant state of personal growth. Through a curriculum that focuses equally on mind, body and soul, we help students identify their superpowers and discover how to use them to help others." Rebekah Neumann, Founder & CEO, WeGrow; Founding Partner & Chief Brand Officer, WeWork.
Most of the partitions inside the school are shelves raised to the level of the child, allowing natural light to reach deep inside the building. Three different shelving levels for each age group curve occasionally to create various activity pockets and give a feeling of comfort, safety and community, while allowing teachers to have full perspective of the space at all times. Above, acoustic clouds made of felt reflect the different patterns in nature – fingerprint, coral, landscape and moon – and illuminate with Ketra bulbs that shift in color and intensity based on the time of day.
Each learning station within WeGrow includes furniture with details and materials carefully designed by BIG to optimize the educational environment: modular classrooms promote movement and collaboration, puzzle tables and chairs manufactured by Bednark Studio come in kid and parent sizes to offer equal perspectives, and the vertical garden with tiles made in Switzerland by Laufen are pockets to lavender, sweet violets, chocolate mint and others depending on shade exposure.
Nature's qualities are often borrowed throughout WeGrow to create a calm setting for a more focused study: the mushroom shelves, magic meadow with soft pebbles and reading hives that form an immersive library shape an organic learning environment.
Teachers and parents share the lobby with the children, where a playful felt nook forms from the smooth cut out in the walls to serve as a flexible work, meet and waiting area. Children can join in the brain puzzle, an all-felt lounge that can be taken apart for playing and learning. From the lobby to the classrooms, WeGrow is lit by Gople Lamp and Alphabet of Light – flexible lighting systems designed by BIG Ideas and manufactured by Artemide to create ambience effects that form comfortable, natural lighting throughout the school day.
Playful and transparent, yet homelike and structured, WeGrow nurtures the child's education through introspection, exploration and discovery.
FACTS
CLIENT: WeWork
COLLABORATORS: WeWork, Environetics Group Inc., Cosentini Associates, William Vitacco Associates Ltd., Digifabshop, Bednark Studio, LAUFEN, Ketra, Febrik
LOCATION: New York, USA
SIZE: 10,000ft2 / 930m2
BIG – BJARKE INGELS GROUP
Partners-in-Charge: Bjarke Ingels, Daniel Sundlin, Beat Schenk
Project Leader: Otilia Pupezeanu
Project Architect: Jeremy Babel
Team: Bart Ramakers, Douglass Alligood, Erik Berg Kreider, Evan Saarinen, Fabian Lorenz, Filip Milovanovic, Florencia Kratsman, Francesca Portesine, Il Hwan Kim, Jakob Lange, Ji Young Yoon, Kristoffer Negendahl, Josiah Poland, Megan Ng, Mengzhu Jiang, Ryan Yang, Stephen Kwok, Terrence Chew, Tore Banke, Tracy Sodder
Join our Newsletter
Get our best content on Architecture, Creative Strategies and Business. Delivered each week for free.
We won't send you spam. Unsubscribe at any time.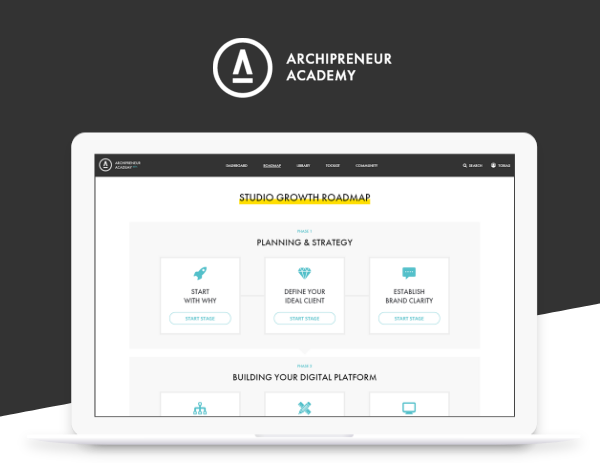 JOIN THE


ARCHIPRENEUR ACADEMY
9 Stage Studio Growth Roadmap
Library of In-Depth Courses
Checklists and Workbooks
Quick Tips and Tutorials
A Supportive Online Community
Download Checklist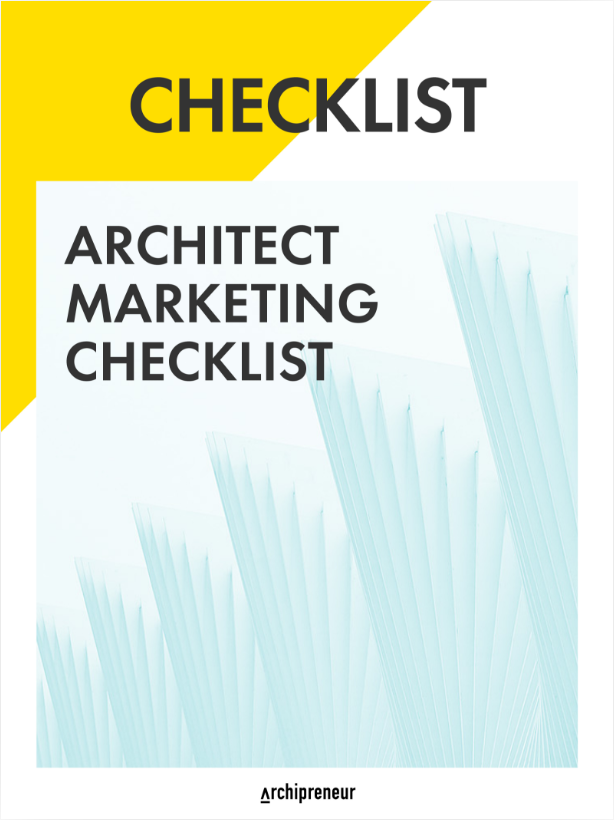 Recommended for you