3 Ways to Finance Your Project without Private Equity
Traditionally, architects must rely on clients to achieve their design vision and this often means trading hours for dollars. Without the financial capital, an architect's work remains merely theoretical, leaving us to wonder how architects may empower themselves to develop their own ideas and alter the traditional business model. Read this list of three ways to finance your own project to start on your path to success.
Designing and developing one's own project may sound like a dream pursuit, but without the initial investment such a vision becomes almost impossible. Several individuals have proved that it is indeed possible for an architect to become their own developer. Architects present valuable skills in the development world, from the expertise required for site analysis and selection, to the ability to follow through with the design details and supervise construction. With the rise of more innovative sources of financing for projects, architects have the potential to step outside their usual roles in serving clients in order to realize their own ideas and designs.
#1 – Crowdfunding
The rise of crowdfunding in recent years has harnessed the power of millions of internet users to finance worthy causes. Some architects and developers have already realized the potential of this financing platform, including renowned Danish architect Bjark Ingels. When speaking about his kickstarter campaign to wired magazine Ingels stated, "One of the inhibitions of the architecture profession is we are limited by the vision of our clients put forward. I'd be curious, if this works, what other proactive ways architects could get ideas out there."
With their recent kickstarter campaign, BIG has done just that, and has successfully raised funds for developing a steam ring generator at their innovatively designed Copenhagen power plant. This unique feature for the power plant caught the public eye because it is a visual manifestation of how much CO2 the city of Copenhagen is using and is just one example of the many ways architecture can benefit from the support of the broader public.
Another example of a successfully funded kickstarter project was the renovation and remodeling of the historic Jennings Hotel in Joseph, Oregon. This project was undertaken by a small group of design-minded individuals with the desire to convert this historic apartment building into a hotel and artist residence. By offering various incentives to donors, kickstarter campaigns such as this have the potential to draw millions of individuals to support a cause. Do you have a project in mind that could benefit your local community or inspire others? Then you might consider how crowdfunding could bring you closer to achieving your goals.
#2 – Partnering
Partnering is perhaps the most common way for individuals to begin financing development projects, although architects are not always familiar with how to begin the process. If an architect has access to a potential site and has found a suitable program for the land such as a condominium development, he or she might consider partnering with an investor to acquire the private equity needed for the project.
This is important because in order to get financing from a bank, one usually needs approximately 30% in private equity. If the architect does not have the capital to supply half of the required private equity, the investor could provide the total amount and charge his or her partner interest on their share until the project is finished. This particular funding model is known as mezzanine capital financing and tends to offer the potential investor a high interest rate for absorbing much of the risk in a project.
Once a project is complete, the architect or partner who borrowed the money for the project will use their profits to pay the investor back with any additional interest accrued over time. However, an architect may also consider the integrated equity they bring to a project, meaning the fees normally charged for architectural planning. These fees can be offset with the equity one brings to the project and any architectural work put into the project will serve as an investment towards future profits from the completed project.
This method of financing, although common, requires careful planning and appropriate legal arrangements. When beginning a joint venture such as real estate partnering, one should be careful to set up a contractual agreement beforehand that stipulates the terms of the project in detail. Such an agreement makes it clear how all parties will be paid upon completion of the project, but also serves as a plan of action should unforeseen circumstances arise.
#3 – 

Co-Housing

Co-Housing is a concept that has existed for many years yet is often overlooked as a means for developing projects as an architect. The basic process of co-housing involves designating a location and acquiring multiple buyers who want to build together with an architect and eventually become co-owners of the property. It is a participatory planning and construction process that has achieved widespread popularity in many European cities including Berlin, but is only just beginning to gain momentum in American cities. The practice is particularly beneficial for architects because instead of a capital investment, an architect brings a required set of skills to the development of the project.

The practice has broad potential to create communities of like-minded people such as senior citizens or families interested in sustainable living, but it is in different from a commune because it requires substantial investments from the owners. By financing, designing and building residences as a group, individuals become part owners of a building much like in a co-op apartment building.

However, this method allows architects and investors to take a highly personal role in the project and create uniquely suited residences for their families and neighbors. Residents often design their home environment themselves and benefit from a variety of shared spaces such as a communal kitchen, guest room, and gardens.

Should this particular kind of housing community interest you as an architect, one can find many co-housing groups online who are interested in finding architectural professionals to take a role in the project. If an architect initiates such a project by finding a suitable piece of land, he or she has the benefit of building a portfolio of design experience while passing along the financial risk to the co-housing group.

However, this method of financing also requires a more personal and long term interest in a project that often serves to create a tight-knit community of individuals interested in communal life, environmentally friendly lifestyles or intergenerational living. Additionally, such a project may require a great deal of patience in order to take on the requests of multiple individuals while also playing the role of mediator, architect, and project manager.

Do you have any tips for financing your own project? Tell us in the comment section below!
Join our Newsletter
Get our best content on Architecture, Creative Strategies and Business. Delivered each week for free.
We won't send you spam. Unsubscribe at any time.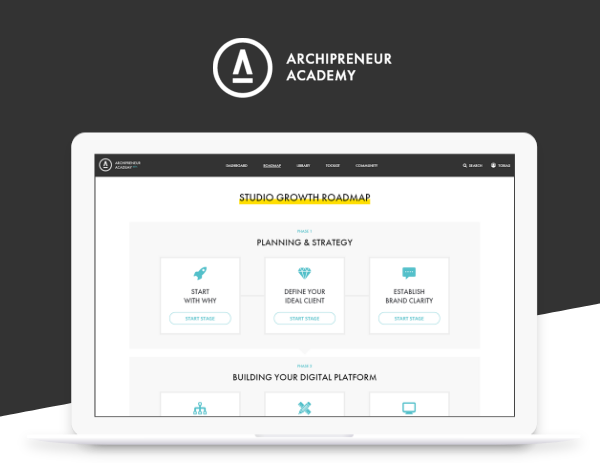 JOIN THE


ARCHIPRENEUR ACADEMY
9 Stage Studio Growth Roadmap
Library of In-Depth Courses
Checklists and Workbooks
Quick Tips and Tutorials
A Supportive Online Community
Download Checklist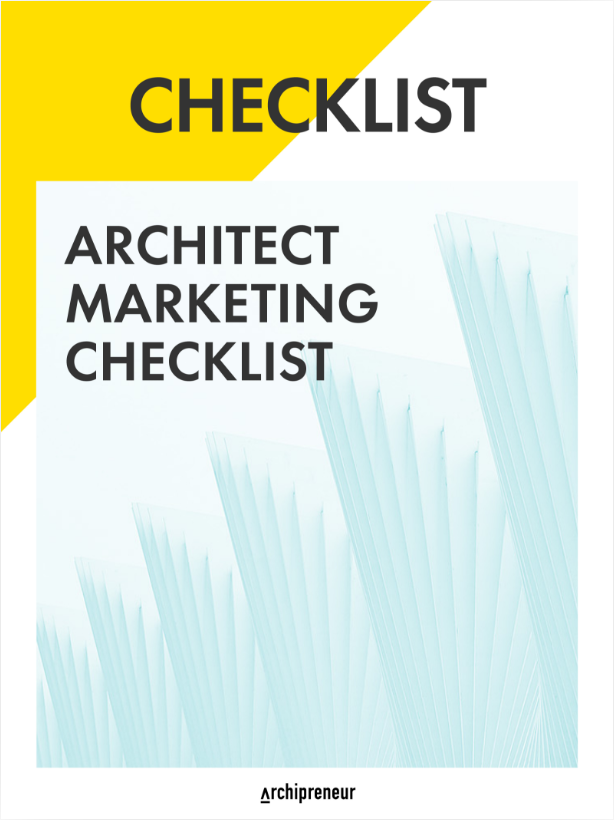 Recommended for you