The Factory Berlin: Combining Architecture with Tech Founders
The Factory Berlin (Factory) is a start-up campus in Berlin-Mitte that brings the best technology businesses together with early stage start-ups and talents by providing an outstanding work environment, a curated community of founders, and high-quality events. Seeing it as a real estate product, it has the potential to go global.
A New Incubator for Tech Entrepreneurs in Berlin
Factory is a 16.000 m² office development on Rheinsberger Strasse in the heart of Berlin and was opened in 2012. The development team is JMES Investments, which partnered with s+p Real Estate to create a base for the finest start-ups in Berlin.
They converted the old Oswald Brewery, which was once a part of the Berlin Wall, into a modern office and communal workspaces. The ground floor houses the restaurant of Berlin's master chef Tim Raue and opens out to courtyards, gardens and terraces. In the basement, you will find a 400 m² multipurpose hall that is used for events and conferences.
They partnered with Google Ventures, who became investors for their start-up. They also host events like the Startup Europe Summit, which helps to spread the word about Factory beyond the borders of Berlin.
Today, Factory houses a network of globally successful companies, established start-ups and early-stage teams, with members comprising over 33 nationalities. They have managed to attract tenants like Twitter, Soundcloud, 6wunderkinder and myfitnesspal, and have given the already vibrant start-up scene in Berlin a real base – some might say a home – for creative working.
Factory's Development – An Archipreneurial Idea
What I like about the concept is that the founder of Factory has created a real estate product that has become a start-up in itself. They conceptualized it as more than a normal office development; they formed a brand around it with a clear target group in mind – early-stage tech founders and Internet companies.
Thinking as a developer, your goal is to find tenants who will rent out your space. Partnering with Google Ventures as an investor and attracting established flagship tech firms like Twitter, they have improved their cache as an attractive start-up that other firms and start-ups will want to follow.
The 'incubator and hub' concept, where potential tenants can surround themselves with like-minded people and companies, is another attractive draw. Established creative hubs like San Francisco's Pier 38 (where Instagram was born) and the shared offices model of Techhub and The Cube in London are existing examples of that concept.
The proof of concept is there, so what comes next? How about scaling the concept to other cities? The opportunity is there to scale The Factory's business model beyond Berlin and focus on expanding it internationally. One of the founders, Simon Schaefer, writes on Factory's blog:
"Factory has come to the attention of startup entrepreneurs, investors and politicians throughout the world. We have had requests from a myriad of cities that want to have a Factory themselves and this is the challenge we are now focusing on. Stay posted for the announcement of new locations."
I am excited to hear news of new locations. If you ever find yourself in Berlin, you should definitely try Tim Raue's restaurant!
What do you think about the idea of creating a unique place for tech founders? I am looking forward to hearing your opinions in the comment section.
Join our Newsletter
Get our best content on Architecture, Creative Strategies and Business. Delivered each week for free.
We won't send you spam. Unsubscribe at any time.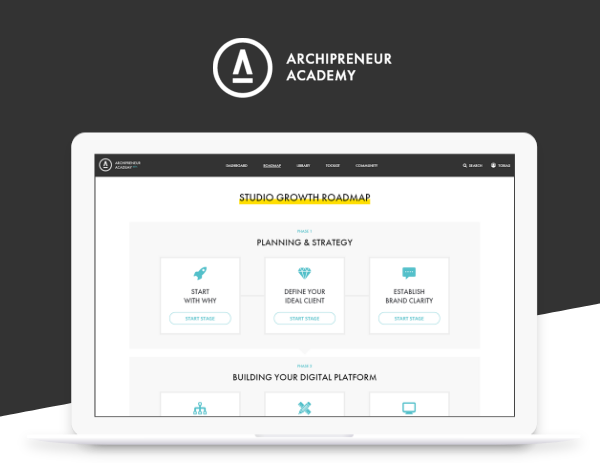 JOIN THE


ARCHIPRENEUR ACADEMY
9 Stage Studio Growth Roadmap
Library of In-Depth Courses
Checklists and Workbooks
Quick Tips and Tutorials
A Supportive Online Community
Download Checklist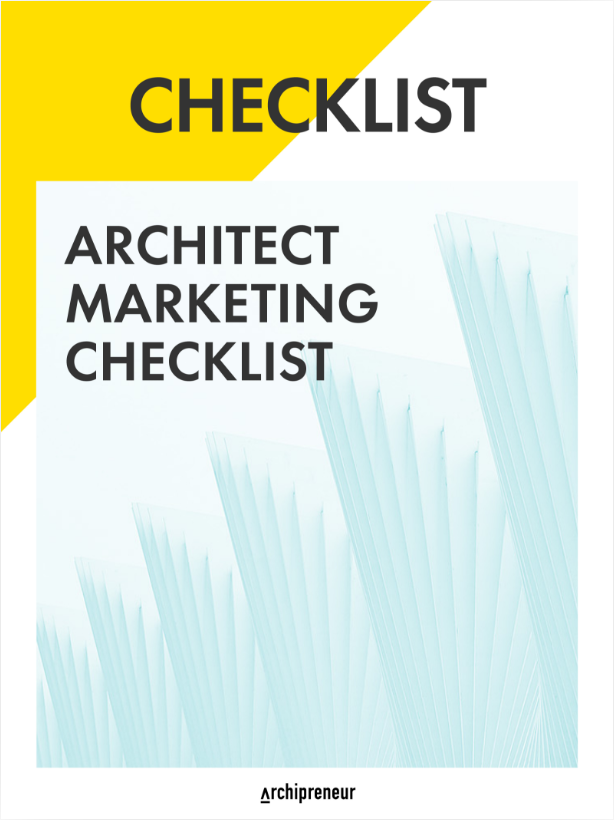 Recommended for you