How Drones Can Be Used in Architecture
Drones may seem like a passing fad to some, but this new technology is already having a significant impact on the way AEC professionals design and operate. Read on to find out more on how drones can help streamline your workflow.
Small unmanned aerial vehicles (UAVs), commonly called drones, are gaining in popularity not only among the general public and consumers, but also among professionals working in the AEC industry. We've seen ambitious predictions for the use of drones on construction sites, as transportation vehicles and marketing tools.
While this new technology, like 3D printing and robotic fabrication in general, promises to revolutionize the architectural profession, it is useful to know to what extent its practical application can affect the way archipreneurs work. It seems that, for now, drones have great potentials when it comes to several aspects of the profession.
Researchers and firms are already experimenting with building with drones. In 2012, Swiss architecture firm Gramazio Kohler Architects and roboticist Raffaello D'Andrea teamed up with ETH Zurich to program a fleet of drones to lift and stack thousands of polystyrene bricks at the FRAC Centre in Orléans, France. Similarly, researcher Federico Augugliaro and contributors at the Institute for Dynamic Systems and Control and Gramazio Kohler Research had two quadrocopters construct a rope bridge strong enough to carry the weight of a human.
These may be impressive feats that will advance the technology, but they still offer little information on the way drones can currently be used in practice. It could be a while before we see programmed drones build entire habitable buildings, but they can already contribute a great deal in surveying building sites, collecting useful data and creating amazing visuals for marketing purposes.
The use of drones by (architecture) firms, and those working in the AEC industry, still belongs to a legislative grey area. In the United States, the Federal Aviation Administration (FAA) developed specific regulations that aim to ease the technology into the commercial and consumer sectors. The agency has created a way for firms to apply for permits on a case-by-case basis. Because of the lack of strict regulatory framework, and as long as the use of drones doesn't threaten the safety or security of people or property, architecture firms can use drones mostly for gathering site data, monitoring construction work and creating marketing materials. Regulatory limitations include not being able to fly after dark, out of operator's line of sight, above certain altitudes and near other structures or above crowds.
FAA's official FAQ page states: "If you are operating an unmanned aircraft that weighs less than 55 pounds, generally you may apply for a Part 107 waiver (special permission) to conduct your operation. Your waiver application must outline how you intend to safely conduct your proposed operation, including any additional risk mitigation strategies you may use."
In Europe, manufacturers and operators of small unmanned aerial vehicles have to jump through several legal hoops before getting their drones airborne. The European Union doesn't regulate the civilian use of drones heavier less than 150 kilos. There are no regulations on EU level. Instead, civil aviation authorities (CAAs) have the power to grant flight authorization on a case-by-case basis. As of 2013, UK's Civil Aviation Authority (CAA) rules are that UAV aircraft less than 20 kilograms in weight must be in direct visual contact with the pilot, cannot fly within 150 meters of a congested area or within 50 meters of a person or vehicle, and cannot be used for commercial activity.
Some EU countries, including Czech Republic, France, Germany, Ireland, Italy, the Netherlands, Norway, Romania, and Sweden, also have national regulations, while many others have still not addressed the issue. In all cases where regulation exist, drones must fly within visual line-of-sight, at altitudes less than 500 feet, and with a maximum take-off mass of less than 25 kilograms.
The possibility to outfit drones with high-definition cameras, infrared scanners and thermal sensors allows for gathering important data that can affect a project as early as the design phase. They can survey sites, inspect construction quality and photograph completed buildings, with more powerful capabilities in sight thanks to the improvements in battery life and other features. However, the use of drones requires investment in resources and training, many among architecture firms who use drones choose to employ third-party drone specialists.
AECOM has recently received permission for the use of drones in commercial operations. Paul Clarke, Technical Director of Intelligent Infrastructure at AECOM described the way the firm uses drones: "Drones reduce the need to place staff and resources in a position of risk, allow repeatability to surveys, examinations and assessments, and offer a rapid and economical way of acquiring data. We are capable of shooting 4k or HD videos, 16MP photos and can achieve ±40mm accuracy from photogrammetry data."
San Francisco AEC firm Bechtel has been granted permission for commercial use of unmanned aircraft system. They teamed with Skycatch in 2013 to further develop the company's UAS platform and integrate it into Bechtel's systems and processes. The data collected by the drone can now be stored in a cloud, analyzed within Bechtel's design and construction software requirements, and viewed on multiple devices by the teams on site. The companies proved the technology's viability at one of the largest LNG projects in Australia.
Another San Francisco company, Antonia Bava Landscape Architects, uses drones internally to create a phased master plan for residential design projects. For their project in Sonoma County, the architects used orbitals, reference measurements and photos to gain insight into the details of the property. They process the materials in DroneDeploy (Drone & UAV Mapping Software) through a very quick process.
While using satellite imagery for site planning is common among architects, these visuals are often available in low resolution and produce less accurate data. Data collected by drones can completely eliminate the need for hiring land surveyors for creating topographic surveys. Instead, architects can use this information to build accurate 3D models of the terrain and site and import them directly into drafting and modeling software like Rhino.
***
Do you use drones in your work? How do you think this new technology will affect the future of architecture?
Join our Newsletter
Get our best content on Architecture, Creative Strategies and Business. Delivered each week for free.
We won't send you spam. Unsubscribe at any time.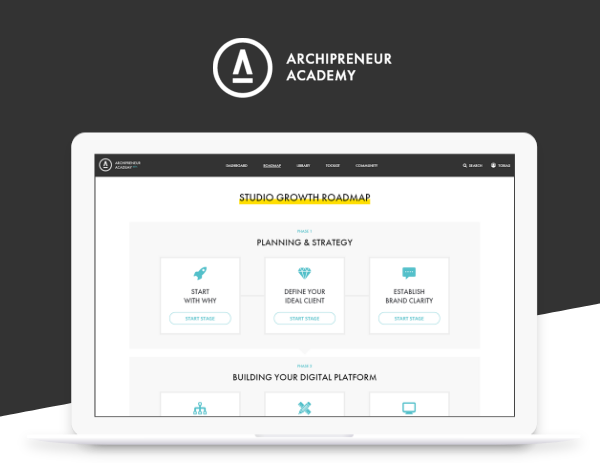 JOIN THE


ARCHIPRENEUR ACADEMY
9 Stage Studio Growth Roadmap
Library of In-Depth Courses
Checklists and Workbooks
Quick Tips and Tutorials
A Supportive Online Community
Download Checklist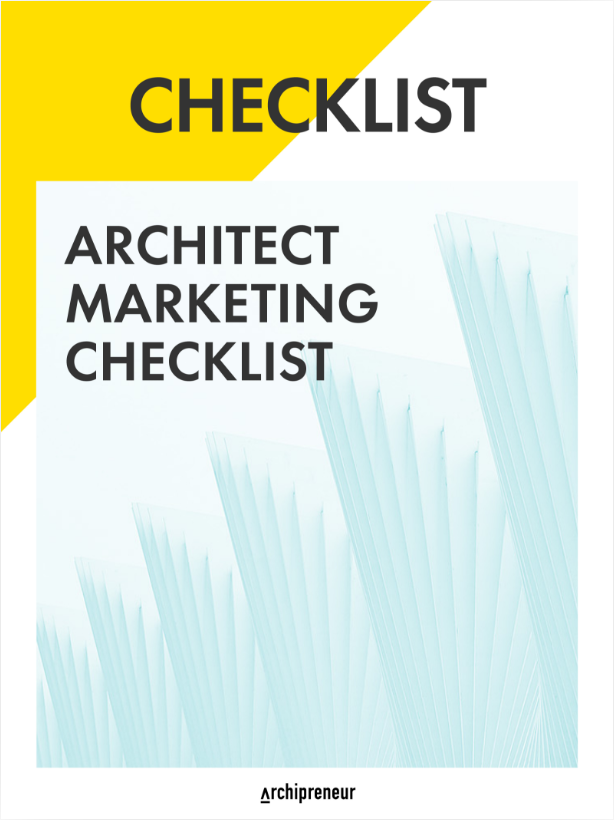 Recommended for you