Inside My Design Mind: Johnston Marklee's Sharon Johnston on Making New History
Architects Sharon Johnston and Mark Lee make beautiful spaces. An ethereal, milk-white pavilion at the forested edge of the Chilean coast. Seamless California homes balanced impossibly on hillsides. Spectacular exhibition pavilions with edges that could cut diamonds.
by Jeff Link
The intrigue and clarity of form found in these works, along with recent large-scale projects—the Menil Drawing Institute in Houston and the interior renovation of Museum of Contemporary Art (MCA) in Chicago—have propelled Johnston Marklee into the good graces of architecture's elite. The Los Angeles–based firm, founded by Johnston and Lee in 1998, has earned more than 30 major awards, and its work has been exhibited in the permanent collections of many museums.
The duo was recently chosen as the artistic directors of the 2017 Chicago Architecture Biennial, the largest architecture and design exhibition in North America, which runs from 16 September 2017 – 7 January 2018. In close collaboration with Mark Kelly, the commissioner of the Chicago Department of Cultural Affairs and Special Events, they've assembled an impressive roster of 141 artists and architects from 20 countries, whose installations respond to this year's theme, "Make New History."
Here, Johnston discusses the Biennial; her formative years in Marfa, Texas; recent museum projects; a new book; and history's role in informing architecture.
Enjoy the interview!
---
Why did you choose the theme "Make New History" for the 2017 Chicago Architecture Biennial?
Part of it came from the observation of things we saw with the first Chicago Architecture Biennial in 2015. Looking at the themes we chose—material histories, image histories, building histories, and civic histories—we felt a kind of urgency about the ways in which all of us were thinking about how to advance our work through a sense of the historical continuum of architectural practice. One of the observations we've made is that images, information, and knowledge are so instantaneous now, there is a need for us to understand historical information as a set of active ideas and that we must find new ways to connect the contemporary with notions of the past.
Directing the Biennial seems like an immense creative and logistical challenge. Where do you begin?
We're architects, not curators, and we came to it with that perspective. We talked to a lot of architects whose work we knew well and shared the theme and asked them to suggest projects. A few projects were special curated pieces that approached problems through a tighter lens. Vertical City [an exhibit in which 15 firms have designed contemporary 16-foot-tall models of their take on the historic 1922 Chicago Tribune Tower design contest], for example, creates an experience like you're in a hypostyle hall. It doesn't operate with the usual representative tools and scales. This is a public exhibition, and we wanted to create spatial experiences for people in environments they could inhabit; that's what we do as architects.
How do you think your exposure to the art world in Marfa, Texas, has influenced your architecture?
The salient thing about Marfa, despite it being pretty rural, is that it has an urban legacy, in part because of the work of the Chinati Foundation and the Judd Foundation. We've built many friendships with artists, who we met while in Marfa, that we collaborate with today. These experiences helped us formulate an idea about the understanding of our discipline. The community at Marfa is very fluid. Artists are working alongside ranchers, writers, and locals. It's very unpretentious. Everybody has something to say. People aren't worried about boundaries. That left an impression, I think. We're architects, we don't want to be writers, but we appreciate dialogue outside our discipline about shared interests.
You've been involved in some other exciting recent projects, including the Menil Drawing Institute in Houston and the renovation of the MCA in Chicago. How do make these formal spaces more welcoming and accessible to the public?
Part of our approach comes from our experience in Marfa, and the importance of imbuing a feeling of generosity and a sense of invitation without boundaries between being outside, on the street, and being in an art space. Looking onto the new street inside the MCA, there is a certain strength of definition in the way the bays of the ceiling vault mark the space and clearly define it architecturally, but it's also a generous space. The architecture does not overly determine how one can occupy the space. We've used architectural cues—proportions, materiality, and light—to connect you with the space.
The key piece to the transformation was inserting a staircase to the second floor at the end of the street to connect the two floors and extend this public space into the museum and enhance the journey through the building. In conversations with Sarah Whiting, the dean at the Rice University School of Architecture, both in our book and on many other occasions, she has introduced the condition of the middle. We like this term, which for us is not an average condition, but more of an active, oscillating space existing between an over- and under-defined architecture, which is the formulating principle behind the new public zones in the MCA.
The Menil is well regarded for having a democratic vision toward visitors and the engagement with art. It's free, and the surrounding campus is open and porous to the neighborhood. In the Menil Drawing Institute, we've created a living room, and consolidated amenities and circulation and mixing spaces. The entry is not hierarchical; it's not a grand foyer or lobby. It's well-lit by natural light, comfortable, and meetings can be going on as you enter. Those are qualities we feel are important to create access and allow diverse voices to come together. Cultural projects challenge us to think about all the ways the building and the program and content can reflect the needs and interests visitors have.
You recently released a book, House Is a House Is a House Is a House Is a House, a play on Gertrude Stein's poem "Sacred Emily." Can you tell me about the premise of your book?
When we started our book, we knew it was going to be a big effort. We felt it was a little too early in our careers to do a traditional monograph. We hoped it could capture a certain collection of work and a series of ideas as a way to project forward and refine our thinking, rather than just encapsulating the projects from our early career.
We collaborated with artists whose portfolios we know well. They took photographs of our projects and captured aspects of the work that connected to their own vision as artists. We didn't place any other parameters than which artist would look at what project. Reto Geiser, our collaborator, designed and edited the book as a collection of discrete conversations and portfolios. It was a chance for us to see the work through the artists' eyes and react to these new perspectives and learn things about our own work as it is reflected back to us.
What advice would you give young architects hoping to make something new, as, say, Frank Gehry did with buildings, or Gertrude Stein did in a literary sense?
On some level, the Biennial addresses the question of new, the demand for newness as something that is valorized. Part of what we're questioning is, "What does this question of 'the new' mean? Is novelty for its own sake interesting?"
We believe to be truly novel is incredibly difficult, and new ideas only come about after very intense periods of production and experimentation. What we see among practitioners is the recognition of the importance of the context in which they're working. Not even one percent of buildings are iconic in the fabric of cities today. Understanding the fabric, the way we build cities and neighborhoods is an urgent matter for us. That's what we wanted to focus on. The theme "Make New History" is something we believe may help us look inward, to debate the ideas that connect us versus those that divide us.
***
This article originally appeared on Autodesk's Redshift, a site dedicated to inspiring designers, engineers, builders, and makers.
Jeff Link is a graduate of the Iowa Writers' Workshop and an Eddie-nominated journalist. His work has appeared in Landscape Architecture Magazine, gb&d, Redshift, and American Builders Quarterly.
Join our Newsletter
Get our best content on Architecture, Creative Strategies and Business. Delivered each week for free.
We won't send you spam. Unsubscribe at any time.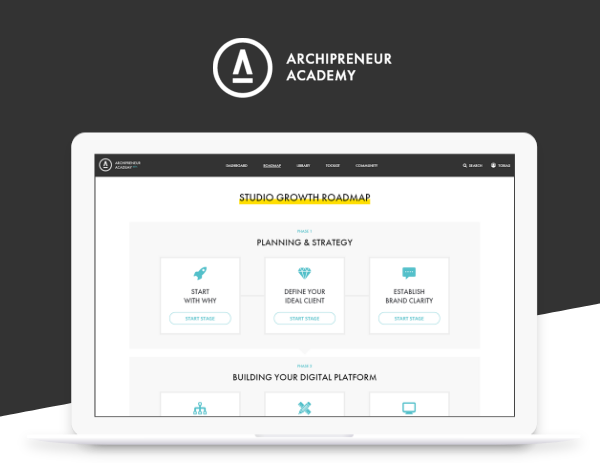 JOIN THE


ARCHIPRENEUR ACADEMY
9 Stage Studio Growth Roadmap
Library of In-Depth Courses
Checklists and Workbooks
Quick Tips and Tutorials
A Supportive Online Community
Download Checklist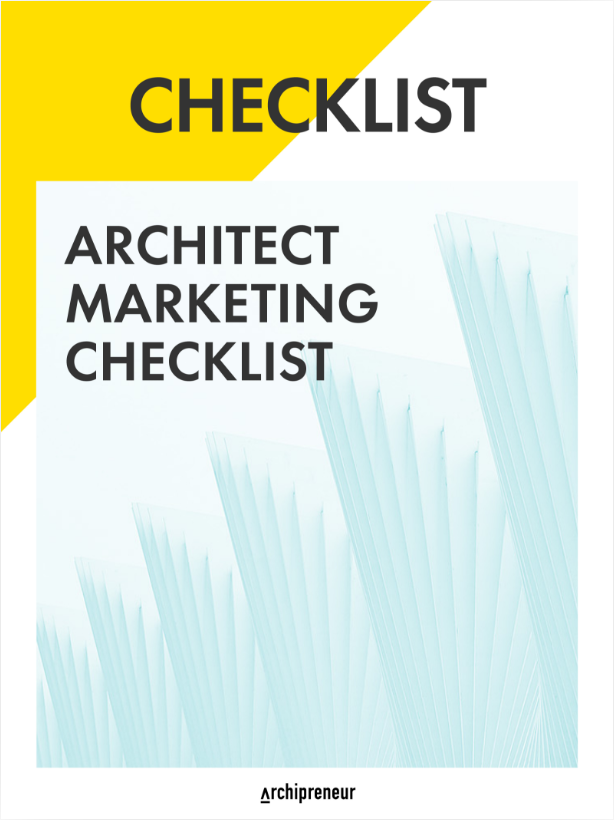 Recommended for you