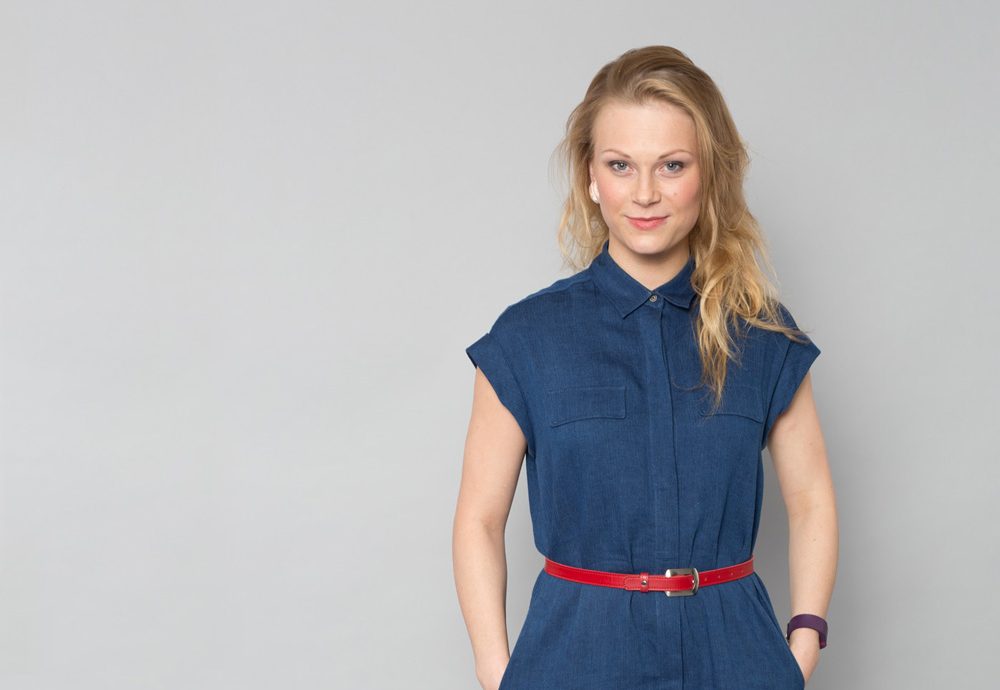 How Virtual Space Will Revolutionize Architecture – with Gunita Kuļikovska
"Archipreneur Insights" is an interview series with experts and entrepreneurs in the field of architecture, building and development, highlighting the creative and unusual operations of their businesses and projects. Considering we're very deep within the age of technology, we also look at how these community leaders have used alternative methods to achieve their career and business goals. Let's learn, share and (literally) build together.
This week's interview is with Gunita Kuļikovska, Strategic Designer and Curator of Creative Ideas and Projects – and, yes, also an architect.
I recently met Gunita in Berlin – and her enthusiasm for architecture and technology is almost contagious. Our meeting was in person but we mostly spoke about Virtual Reality (VR).
Gunita was recently listed on Forbes Latvia's "30 under 30" (congratulations!) Even though she hasn't yet hit 30, she already created so much:
For the third Tallinn Architecture Biennale in 2015, Gunita initiated the project and exhibition World without Architect? with a team of young architects and tech professionals. In the exhibition, visitors could virtually build a simple house, place it in a neighborhood, customize the properties of the building and finally print their designs from a 3D printer.
Strongly believing in the revolutionary power of VR technologies for the AEC industry, Gunita founded Go VR Studio, a company developing professional applications of virtual reality in architecture and engineering to help in decision-making, cost saving measures and creating spectacular architectural experiences. And, just as an example what the app is capable of, you can check out the Great Amber Concert Hall in Liepaja, Latvia, available in VR since today!
Keep reading to learn about their product VIVIDLY and its potential to change the industry.
I hope you enjoy the interview!
---
What made you decide to found Go VR Studio? Was there a particular moment that sealed the decision for you?
Somehow I felt that my potential as a young architect was about more than simply designing the forms and structures of buildings.
I've always been passionate about architecture as mindset for progress, innovation and future development; even when I was a kid, building tree houses was more than just nailing up a few planks and a roof – it was a creative system.
I strictly disagree with the distinction between so-called "creative" and "non-creative" industries. Architecture is considered one of those disciplines belonging to the creatives, but in fact it probably involves less than 10% of creativity in reality; the rest is about putting it all together through engineering and construction… and making sure it's all within budget.
Another reason for thinking "beyond the expected" was saturation of the market for architects in Europe, as evidenced in the shocking data released by Monditalia in Venice Arch. Biennale 2014.
I refused to believe that the only mission of a young architect in this world was to design forms and structures according to building regulations, and being beholden to a constant, competitive environment – all for tiny fees.
So Go VR Studio answered the question of how to unleash the potential of an architectural mindset and create real value. I was interested in the rise of new technology, ICT industries, digital realities and innovation – they were all triggers to kickstart the studio. That synergy between human beings, architecture and technology is what really fascinates me.
For the third Tallinn Architecture Biennale in 2015, you initiated the project and exhibition World without Architect? (WWA?), where visitors could design and build houses in VR and then print them out with a 3D printer. What was the reaction?
Amazing… The major idea of the initiative was to provoke architects to be pro-active and consider using the newest technology to modify their current approach to communication and presentation of their projects. VR, 3D printing and AI are changing industries radically, so it cannot be ignored any longer.
New presentation opportunities, engaging communication and loyal, satisfied customers are the major reasons to experiment, learn and lead the industry while others face anxiety and associate opportunities with risks. Architecture is not just about building – it's about giving emotions, so it should be about experimenting.
You are currently developing the software VIVIDLY – a Virtual Reality Check for real estate developers, architects and construction companies. Could you tell us a little more about the app?
VIVIDLY is a tool that quickly transforms 3D models or any type of renderings into virtual experience allowing professionals and end-users to feel at home in the building before it is actually built. Such an experience is extremely valuable at the first steps of the construction cycle as it allows all parties involved to better evaluate the project, communicate their vision and make necessary changes before the construction process has actually started.
VIVIDLY will have some truly unique features built in for users that will stand out of the VR buzz. Organisations can use it as a communication medium, as well as a marketing and sales tool for showcasing project to larger audiences in an exceptionally engaging and easy-to-remember way.
At what stage of development are you? When will it be ready to use?
VIVIDLY is developing purposefully and with a focus on its customers. Before rushing into extensive development, we want to truly understand the core needs of architecture and construction enterprises. That's why we are completing our first partner-customer batch by the end of September. These companies will have exclusive access to VIVIDLY Version 1. We want to build with the best in mind, in order to build for the future of the industry.
With that in mind, we have established great collaborations with progressive organizations like the Great Amber Concert Hall in Liepaja, Latvia. This is the first concert hall in the world that is now available in VR, thanks to VIVIDLY. You can check it out here.
Our partners are characterized by a progressive mindset, quality and attention to great service. For both small or big the enterprises, what matters if the attitude.
Do you believe that VR technologies will revolutionize architecture? If so, how?
I believe VR is more than technology – it is a new medium. It will transform every industry, just as the Internet did. Will it revolutionize? I believe, to some extent, that it will become the main communication platform, far beyond being a presentation tool. It has the capability of becoming common ground for professionals and non-professionals to think in one space.
VR is a paradigm shift, especially when simulating unbuilt concepts, versions and enabling people to understand, engage and contribute to better architecture for better cities. The most fascinating thing is that VR has no geographic boundaries and could therefore become an integral player in balancing demand and supply for architectural services across the globe.
Architects have unique skill sets and imagination even without VR, but we have to be aware that many other people don't. Even so, cities are built for everyone, right?
Do you have any further plans for Go VR Studio that you can tell us about?
Go VR Studio will continue to experiment with the industrial application of VR/AR technologies. However, our main focus now is on expanding VIVIDLY for the development, architecture and construction industries. We want to build something meaningful that would be of great benefit to enterprises. This takes discipline, focus and precision. We are constantly open to partnerships that can facilitate this development.
Feel free to ping me if you are interested in working with us: gunita@vividlyapp.com
Do you have any advice for Archipreneurs who are interested in starting their own business?
Keep on experimenting and prototyping the ideas you came up with during your studies. Make something and immediately bring it to public in any way you can. Cut out perfectionism – remember those raw cardboard models you do in 5 minutes before presenting the idea? Take that "cardboard idea" and find as many different people as you can to whom you can present it.
Don't assume: ask the people/customer, return, redesign and do it again. Set your own deadlines, for instance, one week of feedback sessions, and two days of redesign. The idea of starting an innovative business is to create a product/service that adds value to your customers and ensuring they are ready to pay for it, and to find how to build value together with your customers.
And one last thing – your business venture develops together with your personality – the stronger you get, the better gets your business. Focus, discipline, and determination.
How do you see the future of the architectural profession? In which areas (outside of traditional practice) can you see major opportunities for up and coming developers and architects?
Architects have so much potential to be innovators. 3D applications, multiple layers of information and human-centric designs – it brings with it a purely personal feel and one that creates a solid ground on which to build. I truly believe that architects can become great entrepreneurs – actually, I feel it in my own skin – I apply the same way of thinking about business as I did in my studies. I think that architects are strategists, storytellers, empathizers and designers at heart.
Nowadays, there are plenty of buzzwords like user experience and user interaction (UX/UI) designers – look at IDEO's carrier descriptions – interaction, organization, and environments designer. Design, nowadays, is defined much more broadly, removing restrictions for architects.
About Gunita Kuļikovska
Gunita Kuļikovska is strategic designer with a background in architecture and urbanism. She is one of Forbes' "30 under 30" young talents and a TEDxRiga 2016 speaker. Together with her team, she is developing VIVIDLY; an innovative VR software and one of the first solutions in the world to be able to harness the power of virtual technology and offer a stepping stone for progress in the architecture, urban planning and construction industry. VIVIDLY will also be a finalist in the Creative Business Cup, due to take place in Copenhagen in November.
VIVIDLY is based on the know-how of the archi-tech (architecture&technology) lab Go VR Studio, which experiments with new technology applications in the architecture & construction industry.
Join our Newsletter
Get our best content on Architecture, Creative Strategies and Business. Delivered each week for free.
We won't send you spam. Unsubscribe at any time.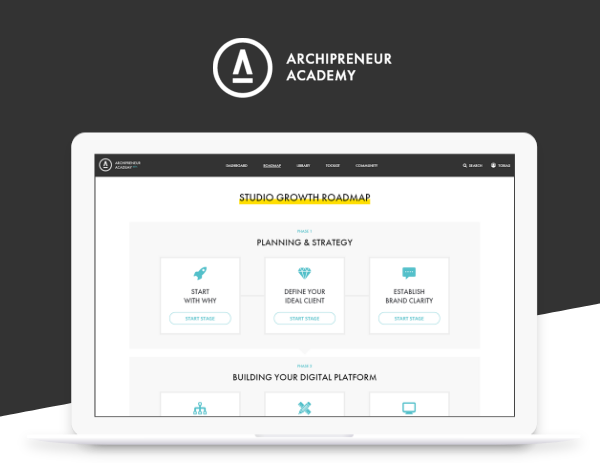 JOIN THE


ARCHIPRENEUR ACADEMY
9 Stage Studio Growth Roadmap
Library of In-Depth Courses
Checklists and Workbooks
Quick Tips and Tutorials
A Supportive Online Community
Download Checklist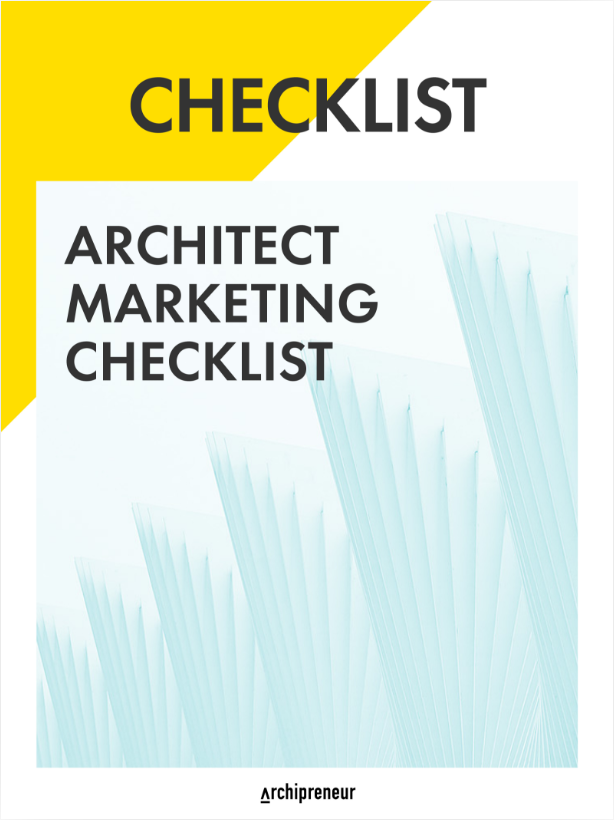 Recommended for you