How to Productize Architectural Services
Are you stuck in the endless cycle of reinventing your service with every new project? Tired of negotiations, meetings and writing proposals? There is an effective way to optimize your design-based business that will allow you to finally stop wasting precious time. Productizing architectural services will enable you to streamline your procedures and create assets by adding repeatable, standardized features to services.
The architectural profession is dominated by service-based businesses. The conventional way in which architects run their studios requires them to reinvent their services with every new client. Specific requests and project briefs are mostly approached with a high level of customization that is time-consuming and inefficient.
In recent times, a new business model has entered the field of architecture, enabling businesses to become more competitive. The concept of productized services proved to be a superior alternative to the established business model, offering a faster turnover rate, more freedom for principals and employees and more room for scaling.
The idea of productized services draws from the field of product development. While services offer greater flexibility and adaptability, products are considered to be standardized and inflexible. In order to reconcile these two contrasting approaches, business owners can appropriate the efficiency and scalability of products with various levels of customization.
The idea behind productizing design services in not to make services more inflexible, but to systematize them in a way that benefits both clients and service providers by creating repeatable, standardized, and automated practices. This can significantly reduce risks for clients and establish trust through consistent delivery of reliable services. By standardizing prices and billing procedures, clients are more likely to perceive architectural design services as value instead of cost. The often intangible qualities of good design are made more transparent and measurable.
Firms looking to offer productized services have different profiles. Some are just starting out, while others are existing businesses with a healthy client base. Productizing existing business models can also be achieved by adding products to your offering which will complement existing services.
It all starts with the customer/client experience and feedback. Explore what new value a productized service would provide to your clients. Define which parts of your business are the easiest and important to standardize. You can use different online tools to automate parts of your processes. A simple pricing system can go a long way in helping you get new clients. Complement this with a consistent look and feel that make specific service elements recognizable.
MIMA Lab introduced productizing very early on. Marta Brandão and Mário Sousa started their business from scratch, offering prefab housing concepts with plan sets that can be ordered online. The structures are delivered together with a folder of drawings that may be necessary for licensing procedures, as well as fact sheets, and guarantees for fixed prices, components and finishes, construction, electrical installations, sewage and water installations, house permits, five-year warranties, and transportation and assembly within Portugal.
They decided to create a business around the idea of affordable, productized architectural designs. As they said in an interview for Archipreneur, software engineer Miguel Matos helped them to create a software that translates all the design information for the factory and simplifies the construction process. The software also allows clients to locate their property on Google Earth and generate an automatic 3D model of their future houses and its position on the site.
Finnish firm Workspace, on the other hand, is a great example of how productizing can be enhanced by focusing on a specific niche. The firm is a leading Nordic consulting and design agency specializing in workplace design and management. Their approach focuses on creating integrative design that combines resource, space management and information communication technology in order to appeal to businesses in need for environmental solutions for new, emerging organizational structures and business models. They create designs that supports various scenarios of use.
In an interview for aec-business.com, Jyrki Yläoutinen, Executive Workplace Consultant at Workspace, said that a large part of their productizing strategy was to focus on finding businesses and not individual clients. They were inspired by the gaming industry in which developers get user feedback very early and fast.
Their services include workplace management and consultation, support for change management and communication in workplace changes, interior design, and architectural design. With their services clients are saving up to 30% in real estate costs and productivity and speed is increased by 5-50%. The resulting business model led to clients fully understanding what they get for their money and the firm now requiring less time for sales and negotiations.
Eric W. Reinholdt took a more gradual approach to productizing his business by introducing products that complimented his existing services. He started his firm, residential design studio 30X40 Design Workshop after gaining extensive experience working for other architects and seeing the consequences of the recession first hand.
His business struggled until he introduced pre-designed plan sets that cut energy consumption. He established a fee structure for schematic and construction packages. Reinholdt added this new product line to his established service-based model, adding customers that didn't fit the established model as driving force for his passive income model. His website also allows visitors to buy his influential books on architecture and entrepreneurship.
***
The key to productizing architectural services is to replace the time-consuming model of billing by the hour with a more efficient model with set prices similar to those of products. Potential customers are easier to target, hiring people is more straightforward and project turnover rate increases. It is important to remember that productizing services is not a one-off endeavor, but a process developed by looking at what clients need.
Join our Newsletter
Get our best content on Architecture, Creative Strategies and Business. Delivered each week for free.
We won't send you spam. Unsubscribe at any time.
Tags:
30X40 Design Workshop
,
architectural product
,
architecture entrepreneurship
,
Eric Reinholdt
,
Jyrki Yläoutinen
,
Mário Sousa
,
Marta Brandão
,
member
,
MIMA Lab
,
passive income
,
prefab houses
,
product creation
,
productized architectural designs
,
productizing
,
productizing architectural services
,
technology
,
workspace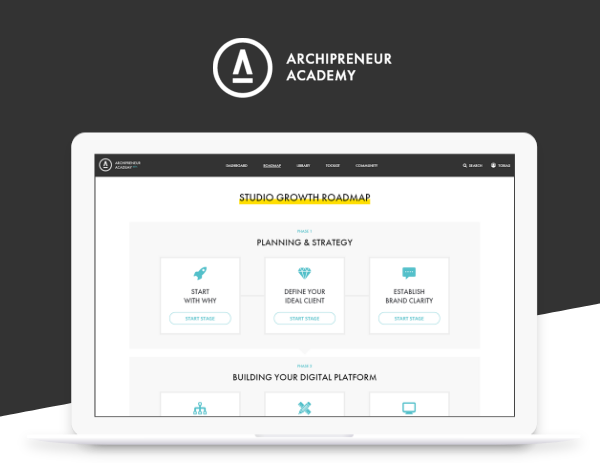 JOIN THE


ARCHIPRENEUR ACADEMY
9 Stage Studio Growth Roadmap
Library of In-Depth Courses
Checklists and Workbooks
Quick Tips and Tutorials
A Supportive Online Community
Download Checklist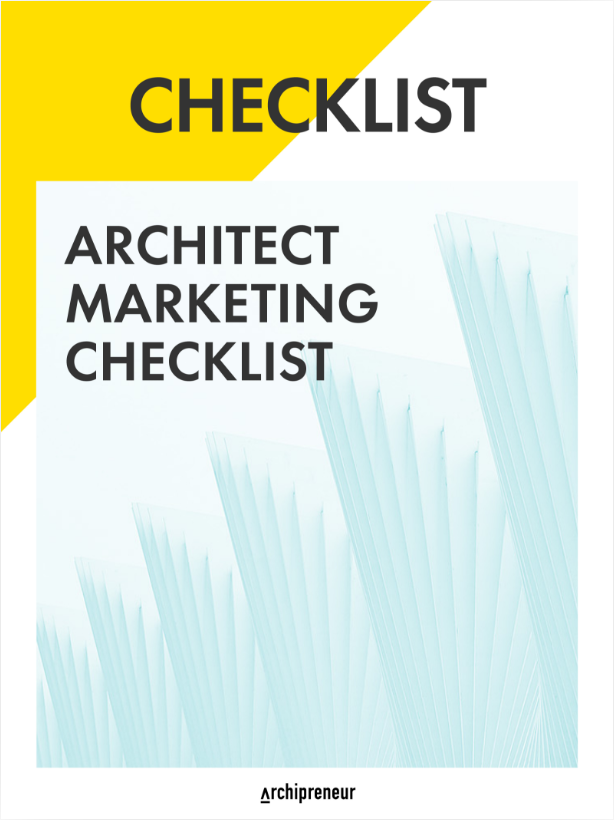 Recommended for you