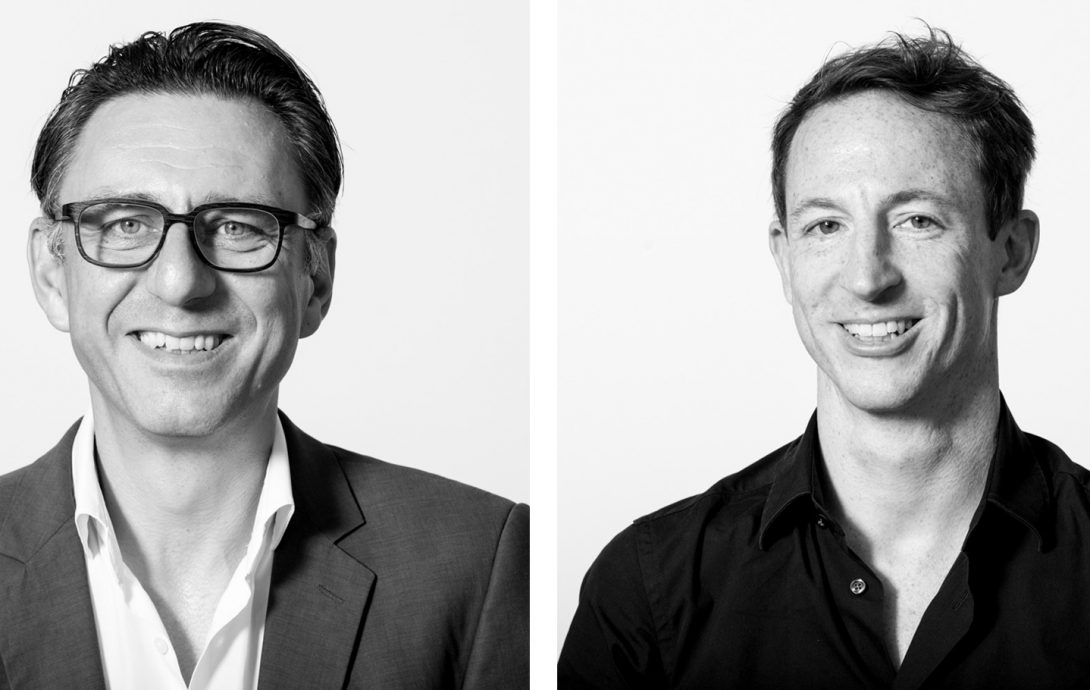 Architectural Innovation in the Urban Fabric
A very warm welcome to Archipreneur Insights, the interview series with the architectural, design and building communities' movers and shakers. In this series we get to grips with their opinions, thoughts and practical solutions and learn how to apply their ideas to our own creative work for success in the field of architecture and beyond.
In 2015 TEK TO NIK Architects completed FortySeven & Co. in the centre of Frankfurt's banking district. Since then the office building with its solid natural stone facade and designed with the help of the latest 3-D technology has become a milestone in the practice history as well as an urban highlight in the City of Frankfurt. It has been awarded several prizes and gained the distinction "Winning Product" at the Iconic Award, 2015.
The architectural journalist and consultant Christian Brensing (CBE Ltd. London/Berlin) spoke with TEK TO NIK founder and principal Manfred Wenzel and his chief design-architect Andreas Derkum. How do TEK TO NIK Architects combine a modern and innovative design with up-to-date manufacting technology and thereby contribute to the rejuvenation of urban design?
---
Christian Brensing: TEK TO NIK Architects were established in 1999. Please describe what happened during the practice's first decades and how did that lead up to the design of FortySeven & Co.?
Manfred Wenzel: During the first decade of our office history we did a lot of research into the ways we wanted to design and build. We systematically developed our own architectural language. For example, what we did in the case of FortySeven & Co. can be traced back to the Case Manhattan Bank I designed as a young architect in 1997. I have always been interested in construction materials, in particular in natural stone and its geological history. I perceive it as a petrified organic material that is brought back to life by breaking it up and exposing its inner structure in the facade – a kind of metamorphosis.
CB: How did you develop your architectural thinking further?
Andreas Derkum: I joined TEK TO NIK Architects four years ago and already during this short period of time I perceived how our design developed continuously. At the beginning we worked with slabs of natural stone that were approximately 4 cm strong, nowadays we handle blocks that are up to 40 cm. Of course, we need partners to support our design. One of them is the company Hofmann Naturstein from Würzburg. They have the advanced machinery to enable our complex designs to be realized.
Manfred Wenzel: Our architecture can only be realized in a 2.0 production process, i.e. not a serial reproduction of one and the same product. We have been inspired by the FABRICATE (forum) conference which discusses how contemporary architecture is conceived in relation to new production methodologies. Hofmann Naturstein are that advanced, for instance, they possess a 5-axis-CNC machinery. In other words, we send our designs directly to Hofmann Naturstein and they feed their robots with our information. The outcome is a product of the highest possible precision and perfection.
CB: What does that mean for the urban structure?
Andreas Derkum: It is not absolutely necessary that an ordinary passerby perceives the facade's functionality. All that counts is that it is noticed and thought of as interesting and pleasing. The city shall make its inhabitants happy! Therefore, the raison d'etre of architecture must be obvious and intelligible for everybody. Furthermore, it does not matter whether we are dealing with the exterior or interior qualities of architecture. In both cases the formal, material and spatial qualities must be convincing.
Compare the FortySeven & Co. facade design with the interior we did for a hairdresser shop. Both projects were completed at nearly the same time. One is in natural stone, the other is made of a textile fabric, however, you can perceive both their generic origin as one. This modulation of the urban structure makes a city diverse.
CB: What is your design-strategy for the next buildings?
Manfred Wenzel: We always define us as a manufactory, not a design-factory. Our personal engagement in the design process is high. A good example how we have developed our understanding of natural stone facades further is the Zeil 111 in Frankfurt. Though we employ exactly the same Portugese lime stone as in FortySeven & Co. we use it differently.
The building works as a passage thorough the urban quarter, therefore it is a classic gateway. Massive blocks of stone, weighing up to 10 tons, flank the wide entrance. At the same time we reflected on the function of windows. Instead of recessing them into the facade, like in the case of FortySeven & Co., we project them out. Their cone-shaped and fractured frame livens up the facade. On the one hand, we have the massive stones and on the other the multiple glass reflection – we play with the notion of the opening.
The notion of the "open entry" has become one of our architectural themes. You can also find it in the Medico Headquarters we completed in Frankfurt last November.
About Manfred Wenzel
Studied architecture in Frankfurt am Main. Before he became a partner in the local architectural practice Gerhard Balser he had already worked for other distinguished Frankfurt based architects such as Schneider+Schumacher and Christoph Mäckler. In 1999 Manfred Wenzel founded TEK TO NIK Architects and has been its principle ever since. He is also a member of the Frankfurt City Advisory Board, a member of the DGNB (German Association of Sustainable Building) and a member of the Frankfurt Council for Listed Buildings.
About Andreas Derkum
Studied architecture at Coburg, Germany, and then worked for Zaha Hadid, Peter Eisenman and Asymptote Architects in London and New York. He also obtained a post-graduate degree in architectural design from the prestigious Frankfurt Städelschule under Ben van Berkel. Andreas Derkum joined TEK TO NIK Architects in 2014 and teaches architecture at the University of Applied Sciences in Frankfurt am Main.
Text: Christian Brensing
Enjoyed the Article?
Get our best content on Architecture, Creative Strategies and Business. Delivered each week for free.
We won't send you spam. Unsubscribe at any time.