From Architect to Tech Founder: Israel Medina on the Augmented Reality App Pair
A very warm welcome to Archipreneur Insights, the interview series with the architectural, design and building community's movers and shakers. In this series we get to grips with their opinions, thoughts and practical solutions and learn how to apply their ideas to our own creative work for success in the field of architecture and beyond.
This week's interview is with Israel Medina, Co-Founder of Pair. Last week we presented you The Top 5 Virtual Reality and Augmented Reality Apps for Architects, this week we speak with on of the app's founders.
Israel taught himself AutoCAD in high school and after his architecture studies coding during his lunch breaks while working in an architectural office. Architecture just wasn't evolving fast enough for him and he decided to found a tech startup together with two co-founders.
We presented their app Pair in the article The Top 5 Virtual Reality and Augmented Reality Apps for Architecture. The app allows architects to drag-and-drop 3-D models of consumer furnishings and appliances into their designs using iPhones or iPads. What makes Pair different from other augmented reality solutions is their focus on products and consumers – it allows users to physically walk around a virtual 3-D product like it is in their home of office space.
Keep on reading to learn how Israel shifted from architecture to tech startup and what architectural skills he could transfer to becoming an augmented reality app designer.
Enjoy the interview!
---
Could you tell us a little about your background?
Sure, I graduated from Columbia University, NY with a master's in Architecture & Urban Design, but actually started my career in architecture when I was 16. I've always been obsessed with tech, so I taught myself AutoCAD in high school, and in the age where you had to type each command manually, 3D CAD was a big deal. This opened the door to found my first 3D company when I turned 20.
After graduating I was fortunate enough to work on international urban planning projects with Gensler in NY and later more local architecture and interiors projects with DC and Miami firms. After a number of years, I realized architecture just wasn't evolving fast enough for me.
Knowing I couldn't afford another master's degree, I started learning to code online, every day after work and lunch breaks, with hopes to get at least one of the ideas I had in my head developed. Two years later I met Andrew and Taylor (co-founders) and started working on Pair.
When did you first come across Augmented Reality (AR)?
I actually first discovered Virtual Reality (VR) when a client from my 3D animation company asked for it. Even though it was still in its infancy, I could see the potential for VR in architectural visualization and design. Discovering the possibilities of overlaying designs, in real-time, in your actual space with Augmented Reality (AR) came shortly after, and from then on I was obsessed.
What made you decide to found Pair?
When I tried the first version of the app that Andrew and Taylor had been working on, I immediately saw the potential Augmented Reality (AR) could have for the architectural profession, but wasn't completely convinced that architects would adapt fast enough.
Ultimately, the decision to leave a stable job in architecture for the roller coaster ride that is a tech startup, was due to what I thought we as a team could accomplish.
Even if you don't have the perfect idea to begin with, having a great team allows you to quickly adapt and continually innovate. 
What is your role in the company? 
Roles in a startup fluctuate almost daily. While my official title is VP of Design, some days I will be managing clients and inbound/outbound leads, others I will be creating marketing campaigns. My favorite part has been the challenge of designing the product experience while coordinating with the dev and machine-learning teams to maintain a cohesive vision and user experience.
Could you give us some examples of how the app can be used and how it helps architectural practices?
When we first launched Pair it was solely for architects to upload and view their designs in Augmented Reality (AR). Part of the transformation in these last two years has been to create a platform for all designers or any user with a passion for visualizing design within their space. To achieve this vision, we started working directly with furniture manufacturers to bring their products and designs onto the platform to help others create.
What is the business model for your startup?
Unless you can predict the future, setting a long-term business model for a startup is definitely part fantasy. After starting with a SaaS subscription based model for architects, we quickly realized that we needed to create something that first engaged users, understand how they were using it, and then focus on a business model.
Currently we use a Mobile Ad Model based on a CPC (Cost-Per-Click) & CPM (Cost-Per-Mille impressions) directly with manufacturers. We have also recently started licensing our Deep Image & Visual Analytics tech to other companies.
How do you finance your start-up? Any tips for our community on how to manage it?
One tip I always try to keep in mind: "Your network is your net worth".
We have been fortunate to raise money from a great group of angel investors, but without a network of supportive mentors to guide you and open doors, obtaining venture capital is an extreme uphill battle.
Genuinely, the best tip I could give is to forget about financing. Validating your product in today's market is the biggest step you will make in starting your entrepreneurial journey. Build your MVP (Minimum Viable Product) and get at least one person (who is not your mom) to pay for it. Once you have some traction and still want financing, tech accelerators are a great place to grow your network of mentors and investors.
You worked in an architectural office, now you are an entrepreneur. What do you find the most fulfilling about it?
Mentorship.
The last two years, even with all the sleepless nights, what I have come to value most is the opportunity to lead and mentor a great team of designers and developers.
Being able to show young architects that there are different ways to grow and innovate within their profession, is inherent in every aspect of our company culture and something I believe is necessary if we expect architecture to evolve.
How has your architectural training helped you in the actual running of your businesses? What specific/transferable skills have proved the most useful?
It would be too easy to just say everything, but I do seriously believe that every aspect of architectural training is involved in running a business. Most importantly the ability to conceptualize an idea and take it through to it's fruition is key for a project's success. Even something we take for granted nowadays like the ability to sketch an idea, has become essential for great team communication.
The building industry is known for being slow to adapt to new technologies. How is your experience with this?
Honestly, sometimes it feels like slow might be an understatement.
As I previously mentioned, we first started focusing solely on the building industry. The feedback we received from architects and contractors was great, except when it came time to actually adapt.
I do understand that time is a luxury that architects have precious little of, so when it comes to taking time to learning new tech, it's something that takes a back seat to project deadlines. We quickly realized this, and pivoted our market approach.
Do you have any advice for archipreneurs who want to start and build their own business?
I think architects have an inherent ingenuity when conceptualizing ideas, but one thing to always keep in mind is that it's not about having a lot of ideas, it's about making the idea happen. If you keep paying attention to what people need and what hasn't been done, you'll find your niche.
In which areas (outside of traditional practice) can you see major business opportunities for up and coming architects?
Currently my top three are mobile Augmented Reality (AR), Virtual Reality (VR) and 3D Printing, but where I really see a need for architects to get involved in is when wearable AR devices become mainstream. These devices will begin to redefine how we visualize and experience space, for which architects are uniquely poised to design this spatial experience for users.
About Israel Medina
Israel Medina is Co-founder & VP of Design at Pair Inc, an augmented reality platform that lets users design layouts in real time within their space, at true-scale, and with full freedom of movement. Pair has reached over 20 countries and has helped over a quarter-million users experience design in Augmented Reality (AR). A former architect, Israel's career spans over 10 years including a range of projects from international urban planning and large scale residential to commercial interiors and 3D animations, university lecturer, and professor of architecture.
While no longer a practicing architect, Israel's desire is to help the profession continually evolve through innovation in technology and education.
Join our Newsletter
Get our best content on Architecture, Creative Strategies and Business. Delivered each week for free.
We won't send you spam. Unsubscribe at any time.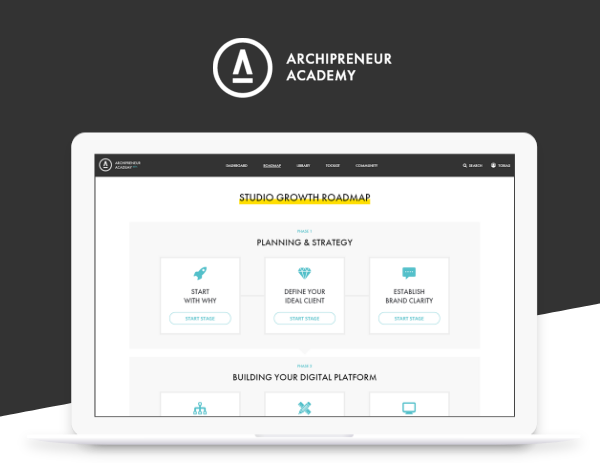 JOIN THE


ARCHIPRENEUR ACADEMY
9 Stage Studio Growth Roadmap
Library of In-Depth Courses
Checklists and Workbooks
Quick Tips and Tutorials
A Supportive Online Community
Download Checklist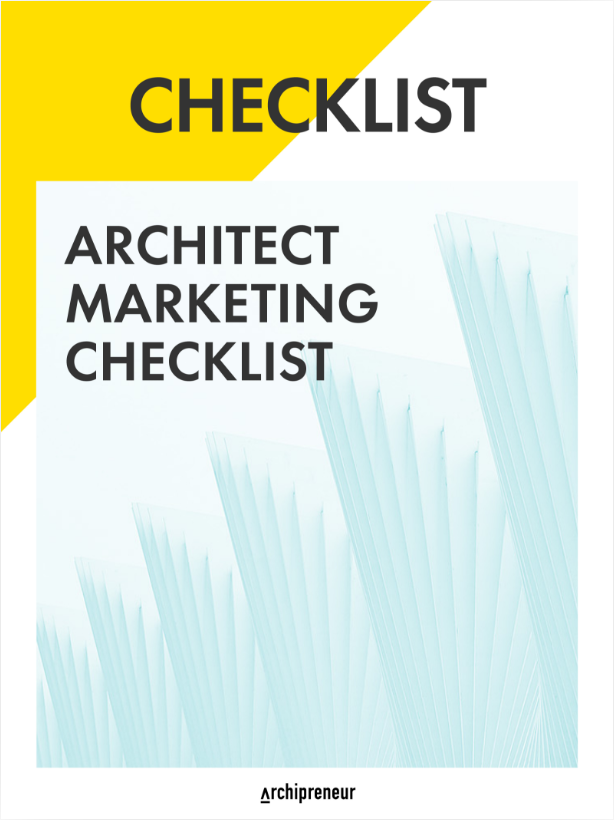 Recommended for you