VR Sketch Helps you Create, Edit and View Models in Virtual Reality
VR Sketch is a plug-in for SketchUp which enable you to create, edit and view your models in virtual reality just as you would in SketchUp. It offers the easiest way to bring VR into your existing workflow with extremely intuitive tools.
Architectural design is an inherently spatial discipline. Yet, for over 99% of its written history, architectural plans have been done in a medium that does not allow for experiencing the design before it is built. We made two dimensional plans and views on paper. We made small scale 3D models of the building to be built. When computers arrived, we used their power to create designs and plans that are three dimensional, but still rendered on a two dimensional monitor. Fortunately that has changed recently with the introduction of Virtual Reality that is taking architectural visualizations by storm.
For the first time ever, we can experience the three dimensional structure of the building in life-size scale without having to build an expensive and hard-to-change model. Since then over 10% of architects use virtual reality on a day-to-day basis, with the next 25% planning on buying a headset within the next 12 months.
When Maciej Fijałkowski started designing and building his climbing gym in Cape Town, he also started experimenting with virtual reality for entertainment but quickly realized the potential for design. He soon discovered that viewing in virtual reality is just the beginning. We will at some point move to designing directly in virtual reality.
Together with Armin Rigo, a brilliant programmer and Duncan Fraser, a professional architect they started working on VR Sketch. VR Sketch is a plugin for a popular 3D modelling software, Trimble SketchUp. It integrates with the existing workflow by allowing users to view and modify their model directly in virtual reality using a similar set of tools that are available in SketchUp.
Since the original prototype built in mid-2017, the team has embarked on launching a company centered around the product with the idea of revolutionizing how big and small architecture firms design. The potential was quickly realized by people from varying backgrounds, from large architecture firms like ZGF Architects, through interior designers, modern furniture designers like Stykka to hobbyists and academics.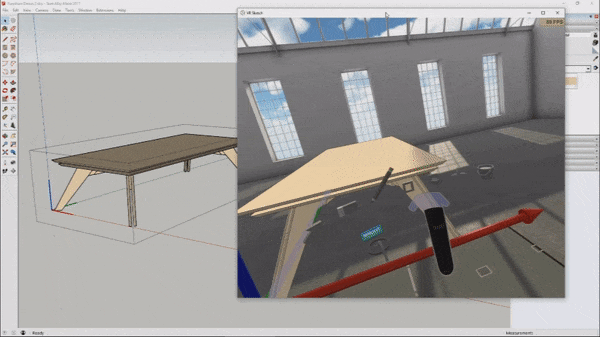 VR Sketch allows for the design to be created or changed instantly while within the 3D space. That allows more experimentation and much better final results. As Bell Helicopters found out, using virtual reality for design shortens the design loop. It is much quicker to see how well the final design works with just a few strokes of the controller. Since 3D design is a discipline where customer satisfaction is critical, creating better designs makes everyone happier. For architects it shortens the feedback loop and creates much happier customers, who in turn are more likely to recommend their services. Soon we will be arriving at a point where customers will demand access to virtual reality from architecture firms.
VR Sketch is a small, yet dynamic company. It plans to revolutionize how people think about design and how quickly designs can be made. The landscape of hardware capabilities will only improve and we will see more and more design work done in VR. VR Sketch will keep iterating quickly to deliver cutting edge solutions for years to come.
Join our Newsletter
Get our best content on Architecture, Creative Strategies and Business. Delivered each week for free.
We won't send you spam. Unsubscribe at any time.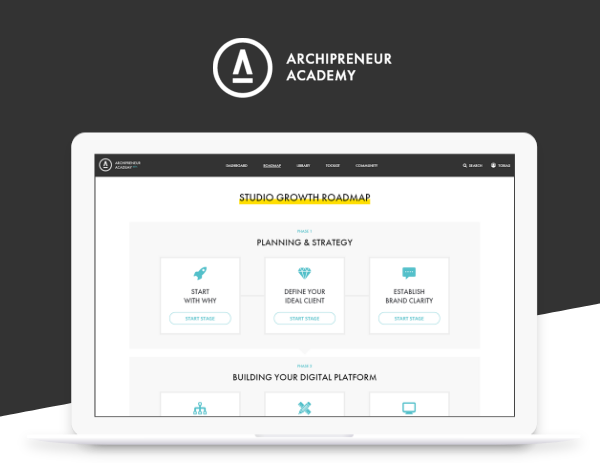 JOIN THE


ARCHIPRENEUR ACADEMY
9 Stage Studio Growth Roadmap
Library of In-Depth Courses
Checklists and Workbooks
Quick Tips and Tutorials
A Supportive Online Community
Download Checklist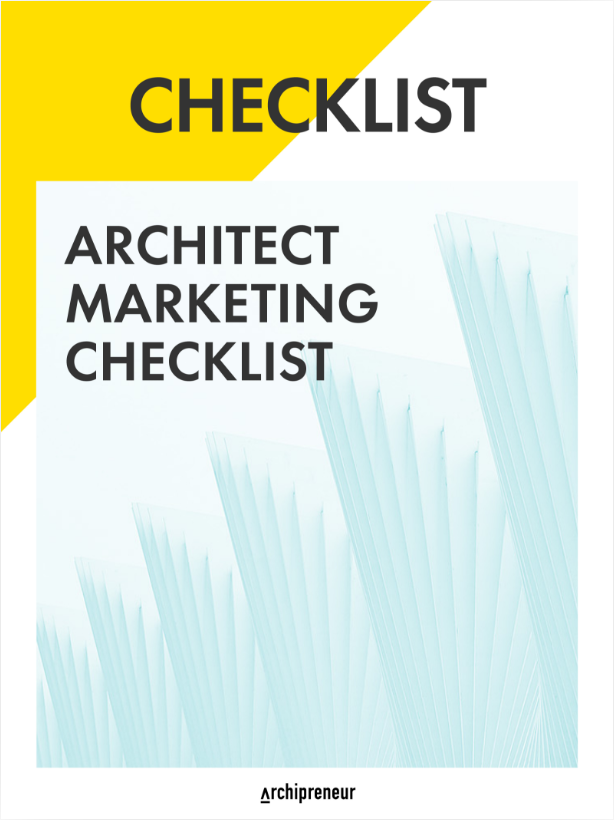 Recommended for you