Social Archipreneurship: How WikiHouse is Making Housing Affordable
WikiHouse is an open source construction system, whose aim is to use digital manufacturing to make it possible for anyone to cheaply design, download, 'print' and assemble structures without the need for conventional construction skills and tools.
A few weeks ago a friend of mine asked me if I could help him with the design of a small vacation house. His family has a plot of land with an old, ruinous house on it which he wants to replace with a small modern home. It´s size should be around 60 qm (which equals 645 sq ft) and the budget is 60.000 € (64.000 $).
Mmh, great I thought…
…typical tasks and struggle every architect has to face quite to often in working life. But I liked the challenge and the minimal approach and started to browse for some references. It did not take me very long until I stumbled upon a solid answer:
The WikiHouse – A project developed by London-based design group 00:/.
Since I founded Archipreneur.com I am always looking around for great ideas, start-ups and entrepreneurs in the context of design, architecture and city planning. This is why I was very excited and fascinated when I first discovery this open source start-up. So let's see how it works…
How does WikiHouse work?
The WikiHouse is an open source building system which allows you to access and download a freely shared library of 3D models in SketchUp. This is smart because SketchUp is free and really easy to use. You can adapt the models to design your own house and generate a set of cutting files of it. The WikiHouse founders developed an unique SketchUp plugin for that.
The next step is to print out the parts from your house using a CNC machine. They recommend to use a standard sheet material like plywood for that. They are numbering all the parts which are going together without any bolts because the system uses wedge and peg connections.
A team of about two or three people without any traditional constructions skills and power tools will be able to build a small house in about a day. Onto the basis classic of a WikiHouse you can then apply systems like windows, cladding, insulation and services.
The proof of concept is already done. For the London Design Festival 2014, WikiHouse co-founders 00 partnered with ARUP engineers and The Building Centre to develop and build the WikiHouse 4.0 in central London. 4.0 was the world's first digitally manufactured, open source house to be built. 4.0 was the first two storey house for WikiHouse, showcasing the reality of using the WikiHouse system for house building. The structure was built in ten days with a team of around eight volunteers.
The following video with Alastair Parvin, co-founder of WikiHouse will be really interesting for you to better understand the concept.
What are the next steps for the product?
In the moment the WikiHouse Foundation is working on a catalogue of different house designs. Anyone can download or buy those products under the license of Creative Commons from an online platform.
The Foundation is also in the process of establishing WikiHouse trademark badges. In conclusion, these badges will include WikiHouse Designer, WikiHouse Manufacturer, WikiHouse Certifier, WikiHouse builder and give individuals or groups certifications of their service.
The Founders are writing: "WikiHouse is a product of three massive trends: open design, automation and digital manufacturing – catalysts for the third industrial revolution."
If the relevance for society will arrive depends on weather the proclaimed changes in planning and production processes of housing developments will be implemented. If so, the WikiHouse and its community could be a contribution to the change of existing production methods.
The future will show us and the potential is visible. I am excited what their next steps will be. Therefore, here are some links for further readings:
– Ted Talk with Alastair Parvin
What´s your opinion on the WikiHouse?
Join our Newsletter
Get our best content on Architecture, Creative Strategies and Business. Delivered each week for free.
We won't send you spam. Unsubscribe at any time.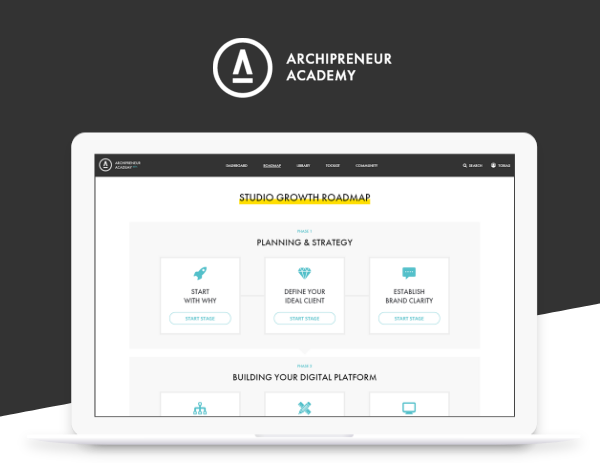 JOIN THE


ARCHIPRENEUR ACADEMY
9 Stage Studio Growth Roadmap
Library of In-Depth Courses
Checklists and Workbooks
Quick Tips and Tutorials
A Supportive Online Community
Download Checklist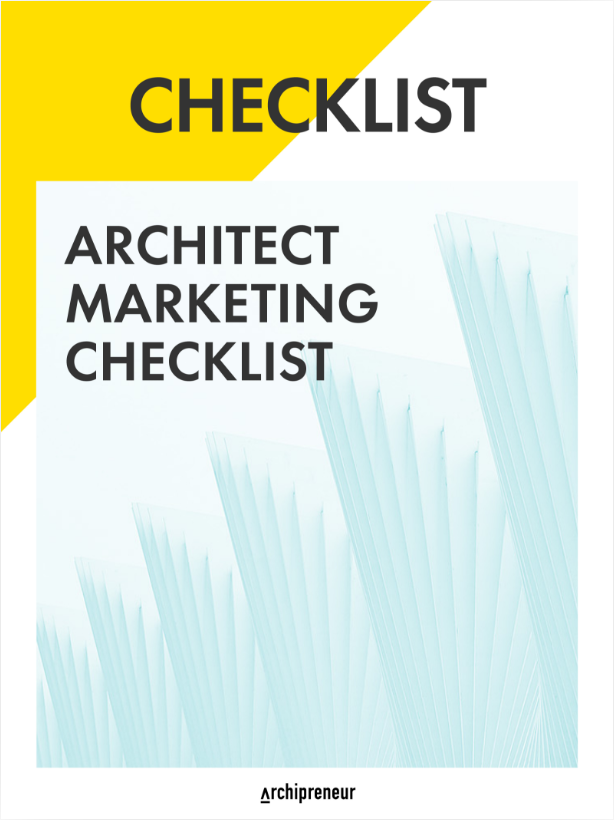 Recommended for you