Hippest Dorm in Berlin: Student Life in Shipping Containers
A village built out of shipping containers is the hottest new student accommodation idea in Berlin. Students seem to love it and the demand is high. The investor is saying: "30% cheaper, 50% faster and 100% cooler." Take a look at the project yourself!
The big idea: Affordable Student housing in shipping containers
When developer Joerg Duske saw a documentary on tv about a container village for students in Amsterdam the idea was born. He wanted to build a similar project in Berlin. Taking a look at the market it was a good decision:
The rents in Berlin are going up and small, affordable apartments are rare. In 2013 there where 150.000 students enrolled to national universities in Berlin. The capacity of available student accommodations only counts around 9.500 places. A good chance for private investors to move into this market.
Urban lifestyle in a globalized world
The new multi-storey accommodation blocks are named "Frankie, Johnny & Nelly". The names represent the community of students from all over the world living together on disused government land in Planterwald, an area south east of Berlin.
The plot of land is 11.000 m² large. The developer will build 235 single-apartments with a size of 26 m², 65 double-room apartments and 11 triple-room apartment.
Interesting is that Duske financed part of the project via crowdfunding. He offered private investors a profit participation loan with a 5.5% fixed interest rate and a 1.5 % profit participation
Compared to state owned students accommodations in Berlin the rents are quite expensive though. Students have to pay 389 € for a single apartment. But this price is an all inclusive offer includes furnitures, high speed internet and all additional costs.
Playful Architecture and a vibrant new form of living
The story of "Frankie & Johnny" started with an architectural idea competition. More than 100 offices took part and the winner was Holzer Kobler Architects from Zurich. The architects are explaining their design concept as follows:
"Around 400 modules are stacked onto each other into two long volumes to make up the student dormitory Frankie & Johnny in Berlin Treptow. The differently colored groups of shipping containers shifted slightly towards the outside and inside or turned 90 degrees create a playful architecture that at the same time is metaphoric for the lively and vibrant new form of cooperative living they create.

The High Cube Container 40', measuring 12.19 m x 2.90 m, is prefabricated as a modular system. The units can be connected into primarily single, double or triple units.

Students can spend time on the seating platforms in the central area between the two parts of the building on the ground floor or chat on the access galleries. The latter communicative in-between zone is a place of meeting and exchange that serves as a common balcony at the same time.

The compact building divides the site into two open spaces of different character. In addition to activity and sports areas there is a green oasis of spacious lawn and trees. The café on the ground floor forms the heart and central meeting point of the complex.

The name Frankie & Johnny stands for the residents – students from all parts of the globe – who will live together in this one-of-a-kind location in Berlin."
For further project information take a look at the following links:
Join our Newsletter
Get our best content on Architecture, Creative Strategies and Business. Delivered each week for free.
We won't send you spam. Unsubscribe at any time.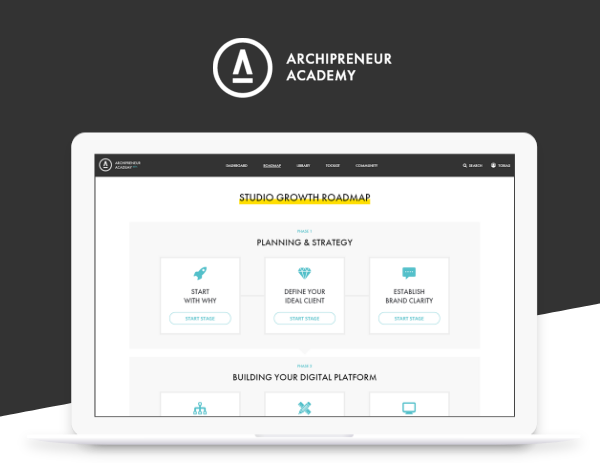 JOIN THE


ARCHIPRENEUR ACADEMY
9 Stage Studio Growth Roadmap
Library of In-Depth Courses
Checklists and Workbooks
Quick Tips and Tutorials
A Supportive Online Community
Download Checklist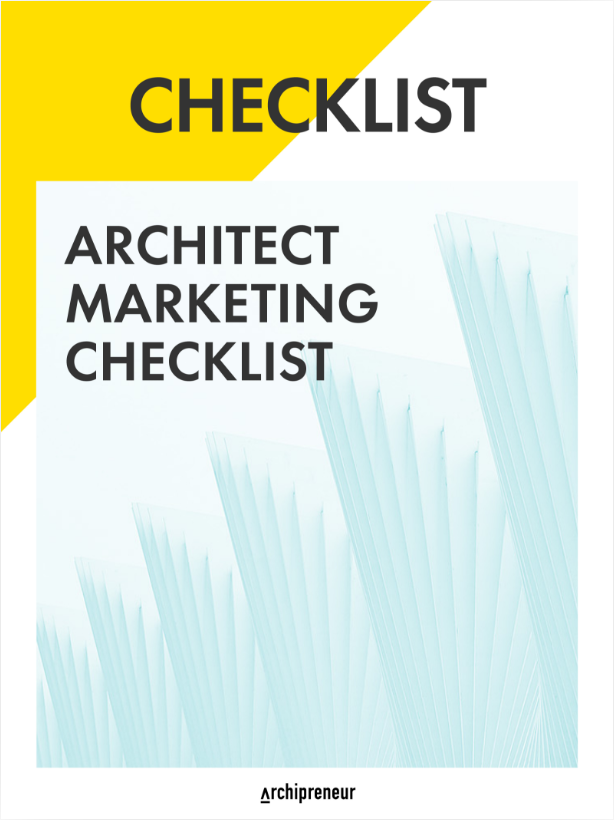 Recommended for you